Fake or Faithless Electors - The Wednesday AM Quickie 6/22/22
Surprise! I'm back again. Messed up the schedules. Corey is actually on tomorrow and then I'm done. Anyway. We've got some Jan. 6 stuff to wrap up, and the some other stories, including cigarettes, guns, and the courts. - Jack
Tell your friends to sign up for this M-F newsletter at AMQuickie.com!
---
THE BIG NEWS
The Treason Show, Episode 4: Fake and Faithless Electors
The main thrust of Tuesday's January 6th hearing was what we said it would be: Trump's pressure campaign on state officials to hand him the election by one means or another. How he did so, however, is equal parts stupid, illuminating, and scary.
Through a combination of sworn testimony and videotaped interviews, mostly with Republican lawmakers and state officials, the committee put together a pretty comprehensive look at how Trump tried to persuade these officials to both avoid certifying the vote counts in their states or find a whole new set of electors who would vote for him instead.
The former point is a pretty basic pressure campaign, that saw local officials bombarded with threats from Trump supporters. But the second strategy is a bit more controversial and confusing. After the 2016 election, the term "faithless elector" got tossed around a lot, referring to the very real and constitutionally-protected process by which an Electoral College elector could vote against the popular vote's will in their state. This is legal, because our "democratic" system is incredibly stupid. But it's also not what Trump wanted to do. Instead of persuading Electoral College voters to vote against their states, Trump was seeking to pressure local officials to throw out their electors (who were extremely unlikely to be "faithless") and give him a whole new set of people who would take that drastic and relatively-unprecedented step. That part uh... is not in the Constitution.
Rusty Bowers, the Arizona Speaker of the House I mentioned, was one of the key witnesses. Per the NYT:
"I didn't want to be used as a pawn," Rusty Bowers, the speaker of the Arizona House of Representatives, testified. Mr. Bowers, a Republican, told the committee that he rebuffed Mr. Trump's attempts to get him to create slates of pro-Trump electors in his state, explaining to the former president, "You are asking me to do something against my oath, and I will not break my oath."
Good for Rusty – standing up for what he believes in. He probably won't find a home in the GOP any longer as I'm assuming they're going to make 5,000 conspiracy videos about him and vote him out of office as soon as possible now. Let's check:
Mr. Bowers told the committee that after bucking Mr. Trump, a truck was driven through his neighborhood playing a recording that declared him to be a pedophile.
Yep, there it is. And this kind of harassment extended to people far less powerful than Bowers. Wandrea Moss, a Georgia election worker who Trump named in one of his bogus election fraud allegations, testified that it had "turned her life upside down." The question now becomes not so much what Trump did, but whether or not he'll face any consequences for it. TBD!
---
MORE STORIES TO WATCH
Supreme Court Paves Way for Theocratic Education
The major Supreme Court decision on Tuesday was on Carson v Malkin, a landmark case for both education and the separation of church and state. The particulars of the case are relatively simple: whether or not states can use education subsidies for schools with a religious affiliation. The court ruled 6-3 that they can, in what may seem like an innocuous decision but one that could have dire consequences for the future of public education in conservative states, where it is now open season to divert public funding toward private religious institutions. Good stuff as usual from the Christian theocrats carefully installed by generations of Republican presidents.
Gun Bill Clears First Senate Vote
After a brief hangup over the "boyfriend" loophole, the Senate's mild-mannered largely-useless gun package passed an initial procedural vote 64-to-34, as the chamber agreed to take up a bill that was agreed upon by negotiators from both sides of the aisle. Per the NYT:
The 80-page bill, called the Bipartisan Safer Communities Act, would enhance background checks, giving authorities up to 10 business days to review the juvenile and mental health records of gun purchasers younger than 21, and direct millions toward helping states implement so-called red-flag laws, which allow authorities to temporarily confiscate guns from people deemed dangerous, as well as other intervention programs.
You can read the full text here, but for those keeping score: some incremental progress, heavily watered down. The boyfriend loophole, for instance, was left slightly open when Republican negotiations successfully placed a provision that says that dating partners only convicted of a misdemeanor can regain the right to buy a weapon after five years. Much of the bill's funding, as well, goes toward mental health outreach, not to gun violence prevention. So there's that. This will likely be enough for the Senators involved to hang their hats on for multiple election cycles while more mass shootings happen every year.
---
Quickest Quickies
---
SOME NUMBER
3.25 Percent
Amount that rent may rise for as many as 2 million New York City residents after a panel approved the highest increase for rent stabilized apartments in decades.
---
ON THE SHOW TODAY
6/22 Sam hosts Jaz Brisack of Starbucks Workers United to give us some updates from the unionization efforts on the ground. Then, Sam is joined by Michael Bronski, professor of Women, Gender, and Sexuality Studies at Harvard University, to discuss his recent piece in the Boston Review "Grooming and the Christian Politics of Innocence".
---
Don't Miss MR Clips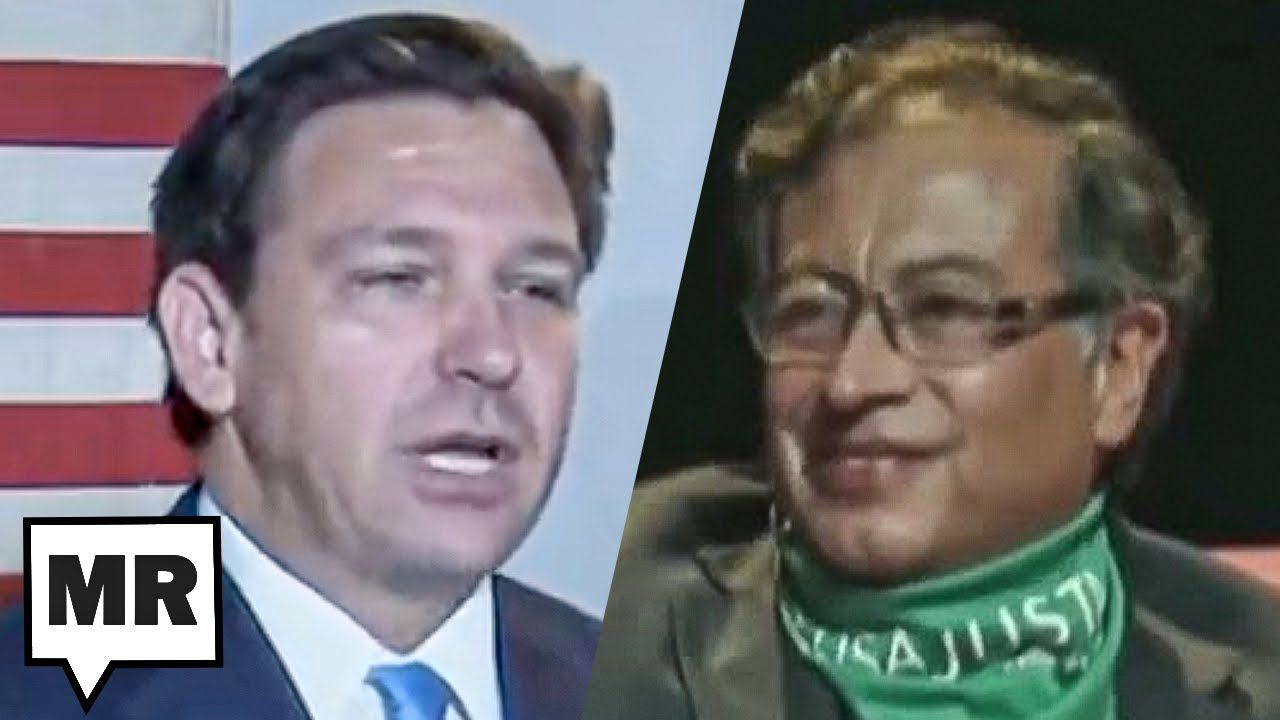 DeSantis Fears 'Marxist' Wave After Leftist Wins In Colombian Election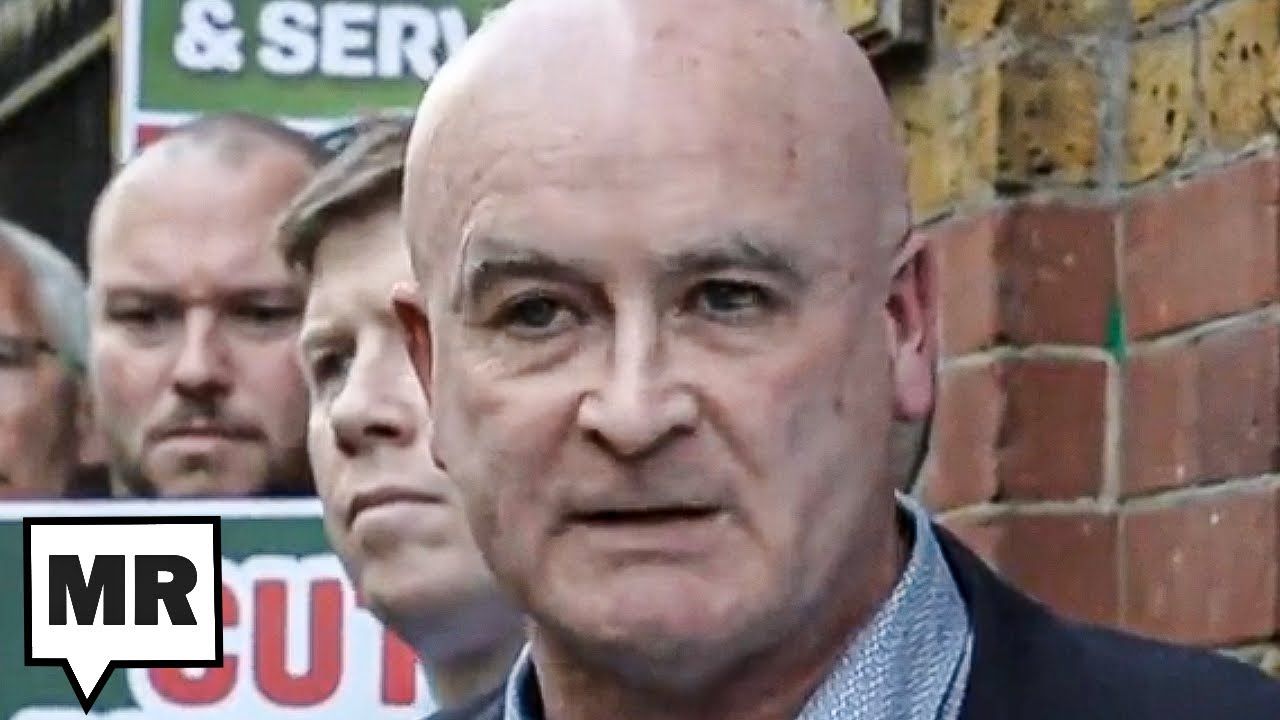 Union Leader Dismantles Media's Anti-Labor Talking Points About UK Rail Strike
---
PARTING WORDS
"The only thing stopping a hallway of dedicated officers from entering Room 111 and 112 was the on-scene commander, who decided to place the lives of officers before the lives of children. The officers had weapons; the children had none. The officers had body armor; the children had none. The officers had training; the subject had none."
– Steven C. McCraw, head of Texas Department of Public Safety, during a testimony to state lawmakers.
---
Quickie Discount Code Corner
Hey check it out! Stuff on sale!
LATEST ADDITIONS!
Established Titles: Get an amazing gift for your dad this Father's Day! Go to https://establishedtitles.com/majority and get 10% off today.
Vessi: Go to https://vessi.com/majority and use code MAJORITY for $25 off each pair of adult Vessi shoes! Free shipping to US, CA, AUS, NZ, JP, TW, KR, SGP
ALL THE REST!
ExpressVPN: Secure your online data TODAY by visiting this link. That's https://www.expressvpn.com/majority and you can get an extra three months FREE.
Fast Growing Trees: Go to this link right now, and you'll get FIFTEEN PERCENT OFF your entire order.
Ritual: Get key nutrients without the B.S. Ritual is offering our listeners 10% off during your first three months. Visit here to start your Ritual today.
Aura: Protect yourself from America's fastest-growing crime. Try Aura for 14 days for free: https://aura.com/majority
Quip: If you go to this link RIGHT NOW, you'll get your first refill FREE.
Shopify: Go to this link here for a FREE fourteen-day trial and get full access to Shopify's entire suite of features.
LiquidIV: You can get 25% off when you go to liquidiv.com and use code MAJORITYREP at checkout.
Stamps.com: Start mailing and shipping with stamps.com, and keep more money in your pocket every day. Sign up with promo code MAJORITYREPORT for a special offer that includes a 4-week trial, plus free postage and a digital scale.
ZipRecruiter: Find the right employees for your workplace with ZipRecruiter. Try it FOR FREE at this exclusive web address.
Nutrafol: For FIFTEEN DOLLARS OFF go to https://nutrafol.com/men/ with promo code MAJORITY.
Outer: See the difference at go.liveouter.com/MAJORITY. Plus, for a limited time, get $300 off and FREE shipping.
Sunset Lake CBD: Visit sunsetlakecbd.com.
Grove: Go to this link here today to get a free gift set worth up to fifty dollars with your first order. Plus, shipping is fast and FREE.
Headspace: Try this link, with discount code MAJORITY and get one month FREE of their entire mindfulness library.
StartMail: Start securing your email privacy with StartMail. Sign up today and you'll get 50% off your first year! Go to this link here for our special promotion!.
CozyEarth: Go to this link here and enter the special promo code MAJORITY at checkout to SAVE thirty-five percent now.