Election Day in Not the USA - The Monday AM Quickie 6/20/22
Happy Juneteenth! The show has a special episode today, but before that we've got some news to catch up on. - Jack
Tell your friends to sign up for this M-F newsletter at AMQuickie.com!
---
THE BIG NEWS
Colombia Elects a Leftist, France's Macron Flounders
We're going to smash two stories together here because they both concern foreign elections that deserve a closer look, and I want to get some domestic news into the More Stories To Watch section. So let's dive in!
First, in France, elections in the country's lower house of parliament handed President Emmanuel Macron's centrist coalition a massive setback, as Macron's party won a plurality of seats but not an outright majority. That's not a threat to Macron's place as president, of course, but it is the equivalent to losing total power in the legislature. Now, it means that Macron has to work with opposition parties outside of his block in order to get laws passed. (Bipartisanship isn't the word for it in a multi-party system so maybe... tripartisanship? I dunno.) Macron's coalition won 245/577 seats; when he was first elected in 2017, they won 350. Most humiliatingly, some of Macron's closest allies lost their seats, and he had previously declared that members of his cabinet or government who failed to get re-elected would have to resign.
The architects of this defeat were surging parties both on the left and the far right. The gains made by the former are promising – the left-wing coalition led by Jean-Luc Mélenchon won 131 seats, but Marine Le Pen's far-right National Rally party won 89 seats, which is... less promising. The lefties are still the biggest opposition force in France's lower house (the National Assembly), but that number represents a record for Le Pen's far right block. The Times notes that before this, Macron had largely governed by fiat (like, you know, any competent elected would if their party had complete control over the legislature), but that time is certainly over.
Moving on! In Colombia, we have what appears to be a huge and historic win for the left. Left wing candidate and former guerilla fighter Gustavo Petro beat 77-year-old right-wing businessman Rodolfo Hernandez by a slim margin. Petro's running mate Francia Marquez will also become the first Afro-Colombian vice president (and first to hold executive powers at all). Petro is Colombia's first remotely leftist president, breaking a longstanding conservative hold over the country. Petro was a member of a left-wing guerilla army in his youth, but claims to have shifted his strategy from armed revolution to other forms of action after a stint in jail.
Petro has shifted his platform towards a more moderate bent since his last run for president in 2018, but is still anchored on environmental issues and higher taxes on corporations and the rich. Sounds good to me.
---
MORE STORIES TO WATCH
Gun Talks Stall on Boyfriend Rule
The current talks in the Senate over a package of gun legislation that will actually get 60 votes have stalled over a strange semantic quandary: what does "boyfriend" mean? Here's two Senators mulling it over, via the NYT:
Senator Christopher S. Murphy, the Connecticut Democrat who has been leading the talks, described it as "a complicated question of state statutes and state charging practices."

Senator John Thune of South Dakota, the No. 2 Republican, said the boyfriend question was surprisingly complex.

"The surface explanation seems like it would be fairly simple, but I know that as they try to reduce it to legislative text, I think it's gotten a little bit more uncomfortable," said Mr. Thune.
This question is vital as answering it is basically the only way that lawmakers can close the "boyfriend loophole," which allows domestic abusers to still purchase weapons if they're not formally attached to their victims. This, of course, lets many extremely violent abusers obtain deadly weapons. Murphy and others involved in the negotiations are being pretty tight-lipped about where they're at and where the breakdown is occurring, so keep an eye on this one for a compromise, hopefully, sometime this week.
Texas' GOP Convention Shows Us a Grim Future
Texas's Republican party held a convention this weekend to decide their party platform for the coming election cycle. If we can take Texas's warnings as a sign of things to come, the situation in America is about to become even more dire. Listen to this: the party's delegates pushed for a resolution that rejected the 2020 election, called for the repeal of the 1965 voting rights act, and labeled homosexuality as "an abnormal lifestyle choice," while looking to teach school children about "the humanity of the preborn child." The state party also rebuked Republican Sen. John Cornyn for even daring to participate in the bipartisan gun talks happening in the Senate right now. This is all really and truly hard-line stuff, and I think it's a good bet that we can see more of the same from other red states in the coming months.
---
Quickest Quickies
---
SOME NUMBER
1,000
Number of witness transcripts that the Justice Department is seeking from the January 6 Commission.
---
ON THE SHOW TODAY
6/20: Sam and Emma host Robin DG Kelley, professor of American History at UCLA, to discuss Juneteenth, observed today.


---
Don't Miss MR Clips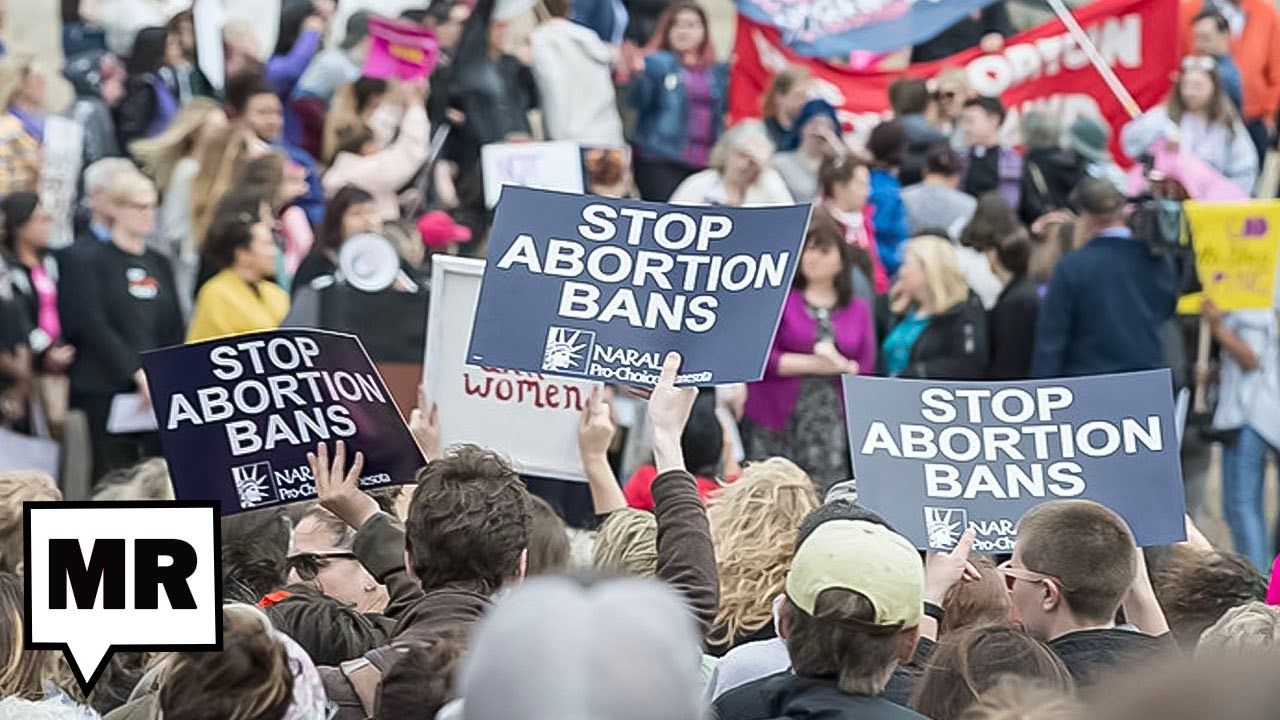 What to Expect From a SCOTUS Roe Announcement Preparing us all for the grim news this week.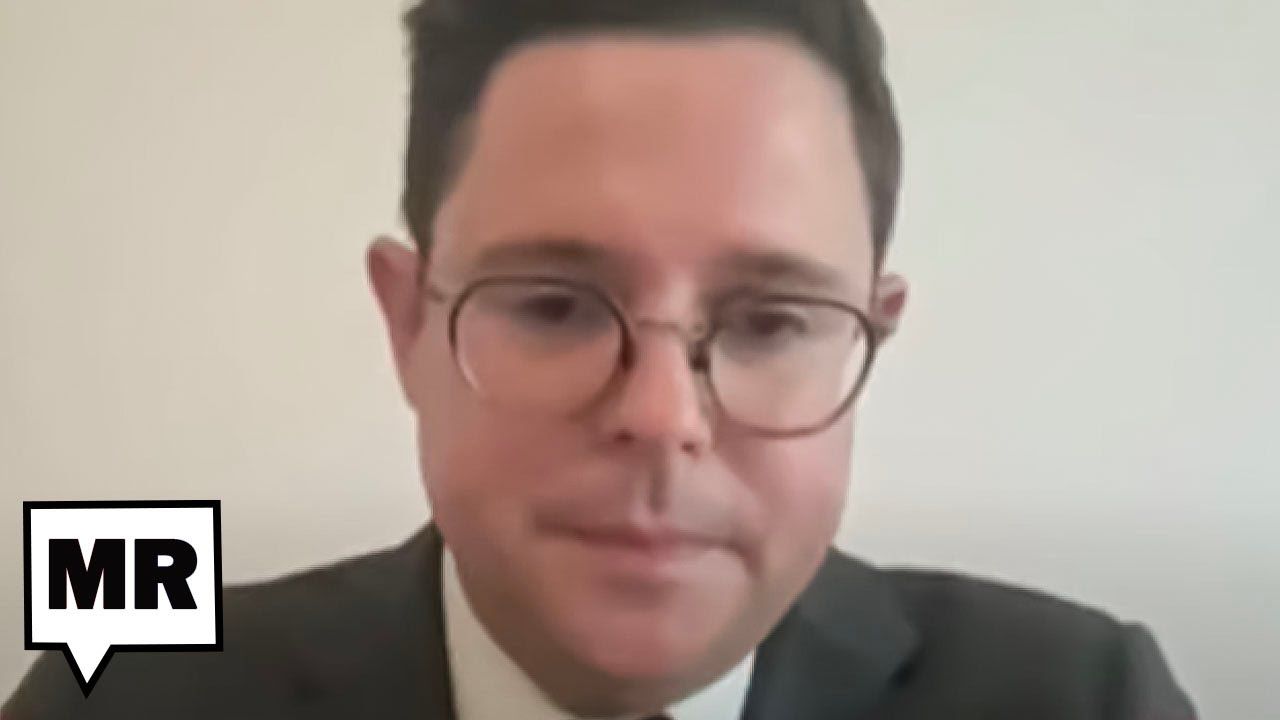 Trump Lawyer Testifies He Was Surrounded By Lunatics You think???

---
PARTING WORDS
"It's like these people live in some kind of parallel universe that is hate filled and conspiracy filled and have a twisted view of our democracy and Constitution. It's almost like these people are on a psychotic, drug-induced trip."
– Gilberto Hinojosa, chairman of the Texas Democratic Party. That about sums it up!
---
Quickie Discount Code Corner
Hey check it out! Stuff on sale!
LATEST ADDITIONS!
Established Titles: Get an amazing gift for your dad this Father's Day! Go to https://establishedtitles.com/majority and get 10% off today.
Vessi: Go to https://vessi.com/majority and use code MAJORITY for $25 off each pair of adult Vessi shoes! Free shipping to US, CA, AUS, NZ, JP, TW, KR, SGP
ALL THE REST!
ExpressVPN: Secure your online data TODAY by visiting this link. That's https://www.expressvpn.com/majority and you can get an extra three months FREE.
Fast Growing Trees: Go to this link right now, and you'll get FIFTEEN PERCENT OFF your entire order.
Ritual: Get key nutrients without the B.S. Ritual is offering our listeners 10% off during your first three months. Visit here to start your Ritual today.
Aura: Protect yourself from America's fastest-growing crime. Try Aura for 14 days for free: https://aura.com/majority
Quip: If you go to this link RIGHT NOW, you'll get your first refill FREE.
Shopify: Go to this link here for a FREE fourteen-day trial and get full access to Shopify's entire suite of features.
LiquidIV: You can get 25% off when you go to liquidiv.com and use code MAJORITYREP at checkout.
Stamps.com: Start mailing and shipping with stamps.com, and keep more money in your pocket every day. Sign up with promo code MAJORITYREPORT for a special offer that includes a 4-week trial, plus free postage and a digital scale.
ZipRecruiter: Find the right employees for your workplace with ZipRecruiter. Try it FOR FREE at this exclusive web address.
Nutrafol: For FIFTEEN DOLLARS OFF go to https://nutrafol.com/men/ with promo code MAJORITY.
Outer: See the difference at go.liveouter.com/MAJORITY. Plus, for a limited time, get $300 off and FREE shipping.
Sunset Lake CBD: Visit sunsetlakecbd.com.
Grove: Go to this link here today to get a free gift set worth up to fifty dollars with your first order. Plus, shipping is fast and FREE.
Headspace: Try this link, with discount code MAJORITY and get one month FREE of their entire mindfulness library.
StartMail: Start securing your email privacy with StartMail. Sign up today and you'll get 50% off your first year! Go to this link here for our special promotion!.
CozyEarth: Go to this link here and enter the special promo code MAJORITY at checkout to SAVE thirty-five percent now.