Mike Pence's No Good Very Bad Jan. 6 - The Friday AM Quickie 6/17/22
Jan. 6, climate disaster, and an absolutely incredible story about a GOP candidate who cannot stop revealing secret sons. See ya next week. - Jack
Tell your friends to sign up for this M-F newsletter at AMQuickie.com!
---
THE BIG NEWS
The Treason Show, Episode 3: Mike Pence's Very Bad Day
After some delays and rescheduling, here it is, the third day of public January 6 hearings. Yesterday, we learned... well, a lot about Mike Pence and a pretty good amount about Ginni Thomas. Interesting stuff! Let's dive in.
The biggest piece of news in the hearings today is just how mad Donald Trump was at Mike Pence for refusing to send the election results back to the states. Pence's decision may go down in history as one of the most pivotal moments in the Trump era, and while I'm in no hurry to be like "you gotta hand it to Mike Pence," whatever strange blend of genuine Christofascism is swirling around in his head did not see fit to just blatantly overthrow the nascent Biden regime, which is probably for the best. Anyway, Trump and many of his fans wanted to kill him. Check this from the NYT:
An angry mob with baseball bats and pepper spray chanting "hang Mike Pence" came within 40 feet of the vice president. Mr. Pence's Secret Service detail had to hustle him to safety and hold him for nearly five hours in the bowels of the Capitol. Mr. Trump called Mr. Pence a "wimp" and worse in a coarse and abusive call that morning from the Oval Office, Mr. Trump's daughter and former White House aides testified.

And a confidential witness who traveled to Washington with the Proud Boys, the most prominent of the far-right groups that helped lead the assault on the Capitol, later told investigators the group would have killed Mr. Pence — and Speaker Nancy Pelosi — if they got the chance.
That Times story is a feat of typical Timesian access-grubbing but in this case it condenses into a pretty compelling narrative of Pence's extremely bad, no-good very-rotten January 6, complete with scenes of the bemused Pence sitting around in rooms while an angry mob calling for his head tromps around the Capitol outside.
Trump's pressure campaign leading up to January 6 also had another key outlet that we should talk about, however – because it involves one of the most interesting figures in all of this: Ginni Thomas, the wife of Supreme Court Justice Clarence Thomas. One of the key architects of the "Pence can hand you the election" theory was a lawyer named John Eastman, who, coincidentally, was a former clerk for Thomas. Thursday's hearing revealed the extent to which Trump used Eastman to pressure Pence and others, as Eastman took the stand and admitted that he himself realized that the Pence plan was legally dubious. But Eastman's involvement also tied in Ginni Thomas, who the commission revealed that he had corresponded with multiple times in the runup to January 6. This leaves us with an interesting question: how many times does Thomas have to be mentioned before she herself gets hauled up on the stand? And how much did her husband, who sits on the Supreme Court, know about all this? Fun questions to ask in our little functioning Republic. But we may get some answers – the committee has officially "invited" Thomas to take the stand.
Episode 4 of the Treason Show airs next Thursday.
---
MORE STORIES TO WATCH
Hershel Walker Has HOW Many Sons???
All right look. I confess that at first I didn't put this down as much more than tabloid opposition, but now we really have to take a closer look at the GOP's nominee for the Georgia Senate race, Hershel Walker. Walker, a former NFL player and frequent critic of absentee fathers in the Black community, has one son, Christian, who he very publicly recognizes. But then on Tuesday the Daily Beast reported that he had another son, this time out of wedlock, who is now 10. A day later, the Beast reports that Walker has a third son also out of wedlock who is 13 years old. And that's not all! He has a daughter too! Four kids! Three of whom were kept secret! This is truly just on another level to me, and as funny as it is, you can only hope that it hurts Walker's chances against incumbent Sen. Rafael Warnock this November.
RecessionWatch: Markets Continue to Circle Drain
The Dow Jones ended Thursday below 30,000 for the first time since January 2021, falling some 2.4 percent, while the S&P 500 fell more than 3 percent. If those numbers have you rushing to Google, don't bother just yet – broadly, they mean things are bad. If you have money in the stock market, it's not doing well. This is a direct reaction to the Fed's interest rate hike yesterday. Meanwhile, mortgage and interest rates and property values are still skyrocketing. Will the Fed hike bring them down? Who knows. But even if it does, will anyone have money left to take advantage of it? Things are looking increasingly grim, and even the government seems to be speculating as to what happens next.
---
Quickest Quickies
---
SOME NUMBER
2,000
Number of cows that have died as of Tuesday in Kansas alone, thanks to an unprecedented early heatwave with brutal, crushing humidity. Remember, climate change doesn't just hurt humans, it massively disrupts our food chains too.
---
ON THE SHOW TODAY
6/17: It's Casual Friday! Sam hosts Heather Digby Parton, contributing writer at Salon.com and proprietor of the blog Hullabaloo to round up the week in news. Then Sam is joined by Jason Myles, co-host of the This Is Revolution podcast.

---
Don't Miss MR Clips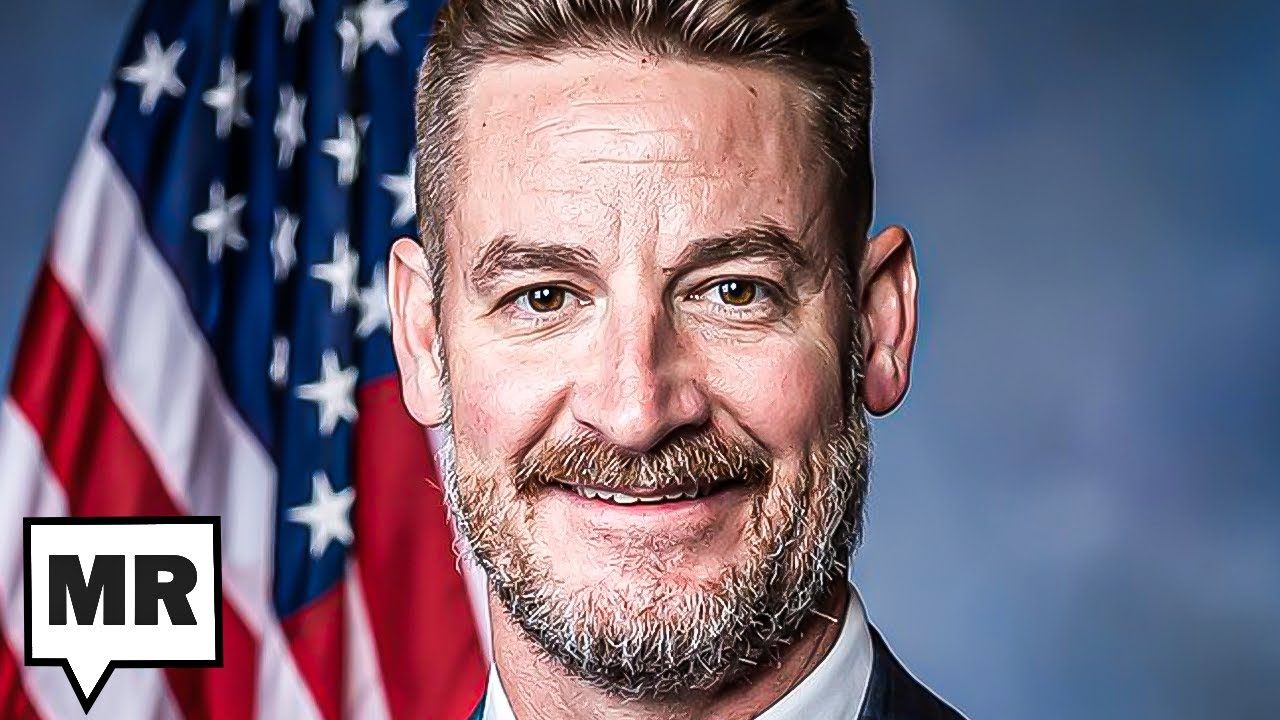 Never say politics isn't funny – especially when there's guys like this around.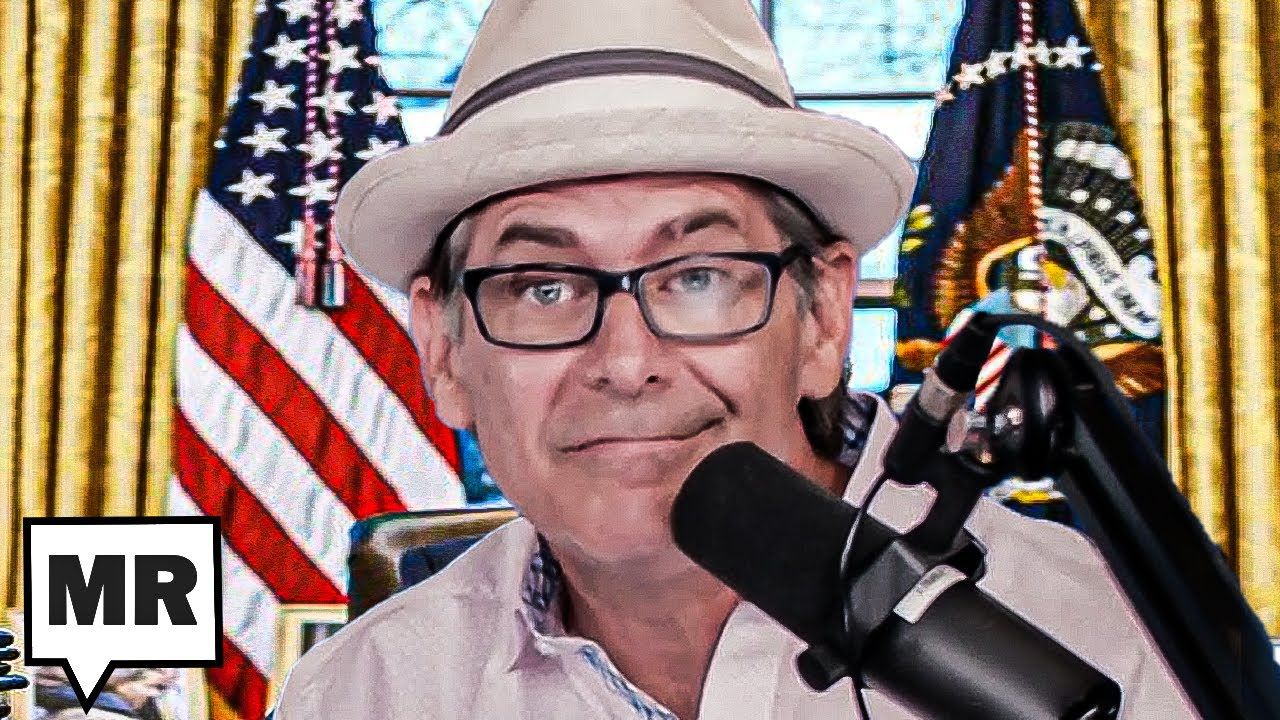 Just in case you thought we couldn't go even dumber from that last clip.

---
PARTING WORDS
"I can't wait to clear up misconceptions. I look forward to talking to them."
-- Ginni Thomas, about the January 6 committee.

---
Quickie Discount Code Corner
Hey check it out! Stuff on sale!
LATEST ADDITIONS!
Established Titles: Get an amazing gift for your dad this Father's Day! Go to https://establishedtitles.com/majority and get 10% off today.
Vessi: Go to https://vessi.com/majority and use code MAJORITY for $25 off each pair of adult Vessi shoes! Free shipping to US, CA, AUS, NZ, JP, TW, KR, SGP
ALL THE REST!
ExpressVPN: Secure your online data TODAY by visiting this link. That's https://www.expressvpn.com/majority and you can get an extra three months FREE.
Fast Growing Trees: Go to this link right now, and you'll get FIFTEEN PERCENT OFF your entire order.
Ritual: Get key nutrients without the B.S. Ritual is offering our listeners 10% off during your first three months. Visit here to start your Ritual today.
Aura: Protect yourself from America's fastest-growing crime. Try Aura for 14 days for free: https://aura.com/majority
Quip: If you go to this link RIGHT NOW, you'll get your first refill FREE.
Shopify: Go to this link here for a FREE fourteen-day trial and get full access to Shopify's entire suite of features.
LiquidIV: You can get 25% off when you go to liquidiv.com and use code MAJORITYREP at checkout.
Stamps.com: Start mailing and shipping with stamps.com, and keep more money in your pocket every day. Sign up with promo code MAJORITYREPORT for a special offer that includes a 4-week trial, plus free postage and a digital scale.
ZipRecruiter: Find the right employees for your workplace with ZipRecruiter. Try it FOR FREE at this exclusive web address.
Nutrafol: For FIFTEEN DOLLARS OFF go to https://nutrafol.com/men/ with promo code MAJORITY.
Outer: See the difference at go.liveouter.com/MAJORITY. Plus, for a limited time, get $300 off and FREE shipping.
Sunset Lake CBD: Visit sunsetlakecbd.com.
Grove: Go to this link here today to get a free gift set worth up to fifty dollars with your first order. Plus, shipping is fast and FREE.
Headspace: Try this link, with discount code MAJORITY and get one month FREE of their entire mindfulness library.
StartMail: Start securing your email privacy with StartMail. Sign up today and you'll get 50% off your first year! Go to this link here for our special promotion!.
CozyEarth: Go to this link here and enter the special promo code MAJORITY at checkout to SAVE thirty-five percent now.