U.S. Kills Al Qaeda Leader - The Tuesday AM Quickie 8/2/22
Today the U.S. killed a terrorist leader who was a household name decades ago, but today surely had people quizzically googling who he was (a monster, but not a particularly relevant one anymore) Let's jump in! - Jack
Tell your friends to sign up for this M-F newsletter at AMQuickie.com!
---
THE BIG NEWS
U.S. Kills Ayman al-Zawahri, Osama Bin Laden's Successor, With Drone Strike in Afghanistan
The U.S. killed Ayman al-Zawahri, the 71-year-old leader of al Qaeda, with a drone strike on a house he was living in inside Kabul, Afghanistan, on Monday.
Al-Zawahri was a monster, part of planning many of the terror group's attacks over the course of decades, including the September 11th attacks in 2001. But under his leadership, al Qaeda went from a powerful, globe-spanning terror operation to a more muted junior partner in jihadist networks. Or as one commenter put it, "a really boring podcast," referring to al-Zawahri's long, mumbling missives that lacked his predecessor's focus or fire.
There are a couple of interesting notes involving this latest, and hopefully last (lol no way) act of the U.S.'s constant war on terror. The DOD claims that they were not responsible for the strike, which means that al-Zawahri was likely killed by a CIA drone flying with little oversight or transparency whatsoever. (In 2019, Donald Trump severely decreased the reporting standards and oversight that CIA air assets were saddled with; Biden's promised review of drone strike protocols does not seem to have reversed this.)
The government also claims that there were no collateral casualties, which is extremely rare in a drone strike. That detail alone, and pictures of the safehouse in Kabul where al-Zawahri was killed, seem to indicate that the U.S. might have used one of the non-explosive "sword-missiles" that predator drones can drop, which kill their targets with a ring of blades that spring out of their sides on impact.
To be clear, no one in their right mind is shedding tears for al-Zawahri, but his killing suggests that the end state of U.S. global anti-terror hegemony is still going strong and cutting edge weapons are still being field tested in cities of foreign lands. We'll see how good his successor's social media game is soon, I expect.
---
MORE STORIES TO WATCH
Floods Kill 37 In Kentucky
You may have seen Sam and Emma's bit on the disastrous flooding in Kentucky earlier today – if not, it's linked below. But the death toll has risen even since then – on Monday evening, Governor Andy Beshear announced that 37 people had died. The floods came up extremely swiftly last week, and heavy rains Monday evening could have produced more damage by the time you read this. Much of the nearby state of West Virginia is still expected to be under a flash flood warning Tuesday morning as well – occurrences that are only going to get more and more common.
Capitol Rioter Sentenced to Seven Years And More
Guy Wesley Reffitt, a Capitol rioter who participated in the January 6 attacks armed with a .40 caliber handgun, was sentenced to seven years and three months in prison, three years of probation, and ordered to pay $2,000 in restitution as well as agree to receive mental health treatment. Reffitt was found guilty on five felonies back in March that included a gun charge and obstruction of Congress, despite the fact that he didn't go inside the building. Still, prosecutors were asking for 15 years for his crimes, making Judge Dabney L. Friedrich's decision more on the lenient side. Reffitt is the first defendant to be sentenced as a part of the DOJ's probe into the J6 attacks.
---
Quickest Quickies
---
SOME NUMBER
12
Inches of rain some parts of Kentucky have gotten in the past week, a truly staggering amount.
---
ON THE SHOW TODAY
8/1: Sam and Emma host David Gelles, climate reporter for the New York Times, to discuss his recent book The Man Who Broke Capitalism: How Jack Welch Gutted the Heartland and Crushed the Soul of Corporate America-and How to Undo His Legacy.
---
Don't Miss MR Clips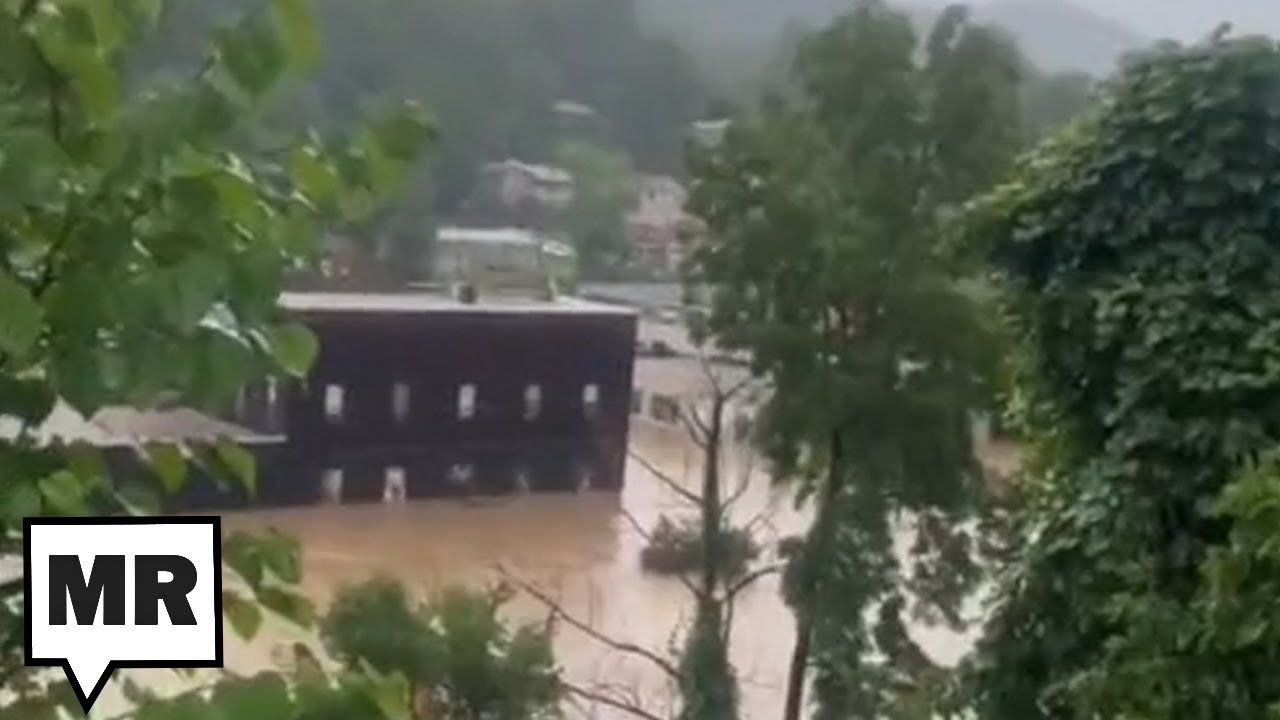 The Majority Report crew discuss how climate change has led to more extreme weather events.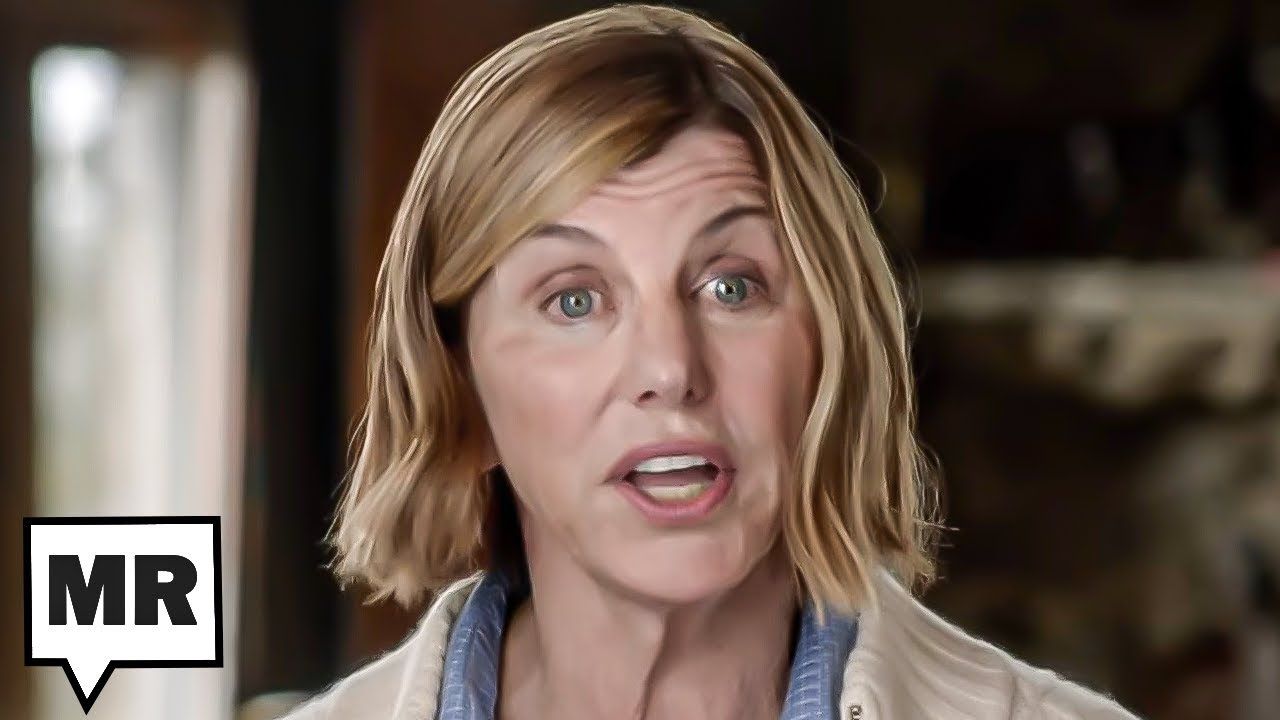 Billionaire Heiress Senate Candidate Trudy Busch Valentine Has NO IDEA What Citizen United Is
Missouri Senate Candidate Trudy Busch Valentine asks for an audience member to explain Citizens United. Maybe she should listen to the show!
---
PARTING WORDS
"I believe that abortion is one of the greatest atrocities of our day and I believe it's one of the greatest atrocities probably forever. The attempted extermination of the Jews of World War II doesn't even compare on a shadow of the life that has been lost with abortion since its legalization."
– Darren Bailey, the GOP's candidate for governor in Illinois, in a recently unearthed video. He's running against billionaire J.B. Pritzker, who is Jewish.
---
Quickie Discount Code Corner
Hey check it out! Stuff on sale!
LATEST ADDITIONS!
Established Titles: Get an amazing gift for your dad this Father's Day! Go to https://establishedtitles.com/majority and get 10% off today.
Vessi: Go to https://vessi.com/majority and use code MAJORITY for $25 off each pair of adult Vessi shoes! Free shipping to US, CA, AUS, NZ, JP, TW, KR, SGP
ALL THE REST!
ExpressVPN: Secure your online data TODAY by visiting this link. That's https://www.expressvpn.com/majority and you can get an extra three months FREE.
Fast Growing Trees: Go to this link right now, and you'll get FIFTEEN PERCENT OFF your entire order.
Ritual: Get key nutrients without the B.S. Ritual is offering our listeners 10% off during your first three months. Visit here to start your Ritual today.
Aura: Protect yourself from America's fastest-growing crime. Try Aura for 14 days for free: https://aura.com/majority
Quip: If you go to this link RIGHT NOW, you'll get your first refill FREE.
Shopify: Go to this link here for a FREE fourteen-day trial and get full access to Shopify's entire suite of features.
LiquidIV: You can get 25% off when you go to liquidiv.com and use code MAJORITYREP at checkout.
Stamps.com: Start mailing and shipping with stamps.com, and keep more money in your pocket every day. Sign up with promo code MAJORITYREPORT for a special offer that includes a 4-week trial, plus free postage and a digital scale.
ZipRecruiter: Find the right employees for your workplace with ZipRecruiter. Try it FOR FREE at this exclusive web address.
Nutrafol: For FIFTEEN DOLLARS OFF go to https://nutrafol.com/men/ with promo code MAJORITY.
Outer: See the difference at go.liveouter.com/MAJORITY. Plus, for a limited time, get $300 off and FREE shipping.
Sunset Lake CBD: Visit sunsetlakecbd.com.
Grove: Go to this link here today to get a free gift set worth up to fifty dollars with your first order. Plus, shipping is fast and FREE.
Headspace: Try this link, with discount code MAJORITY and get one month FREE of their entire mindfulness library.
StartMail: Start securing your email privacy with StartMail. Sign up today and you'll get 50% off your first year! Go to this link here for our special promotion!.
CozyEarth: Go to this link here and enter the special promo code MAJORITY at checkout to SAVE thirty-five percent now.https://www.youtube.com/watch?v=fyOocF3wW8I