Abortion's Next Battlegrounds - The Monday AM Quickie 8/1/22
I'm back! Spent the weekend on a long reporting assignment and I'm gassed, so let's get into the news. - Jack
Tell your friends to sign up for this M-F newsletter at AMQuickie.com!
---
THE BIG NEWS
Here Are the Abortion Fight's Next Battlegrounds
As we've said before, Dobbs was just the beginning. The battle over legal abortion is going to continue to play out in federal courts and state legislatures and elections for the next several years at the least. But this week has some big battles, so let's try to run through them.
Kansas Referendum Puts Abortion on the Ballot
The biggest story of this week is the vote tomorrow in Kansas on a ballot measure that will either remove any abortion rights protections from the state's constitution or preserve them. If the protections are removed, the state's conservative legislature will almost certainly act to further restrict the practice immediately. The vote is also seen as a sort of national referendum on abortion, and a precursor to the midterm elections when the Democratic party is hoping to preserve its majorities by doubling down on their lukewarm support for abortion rights (Henry Cuellar still won his primary, of course).
Legal Battles On the Horizon
In the Dobbs dissent, the Washington Post notes that the court's three liberal justices raised a vital point: what does it mean for the edge cases, like mail-order abortion drugs and people who travel out of state? "Far from removing the court from the abortion issue," Justices Stephen G. Breyer, Sonia Sotomayor and Elena Kagan wrote in dissent, "the majority puts the court at the center of the coming 'interjurisdictional abortion wars.' "
Those are about to begin. The Post's reporting shows that both sides are gearing up for legal battles; the White House hosted a group of lawyers for a conversation on abortion access on Friday. However, other Democrats have said all along that Biden isn't doing enough: he seems timid to take the kind of executive action on abortion pills, using the federal mail system to basically enforce that the pills can go out even to states where the practice is banned. Illinois Governor J.B. Pritzker claimed that Biden was "very receptive" to that idea, though he can't be all that receptive, or he'd have done it. Still the conservatives seem to think he's going to do it as well. Here's this from the Post:
Republican state attorneys general are preparing for a court fight, said Sen. Roger Marshall (R-Kan.), accusing Biden and the White House of exhibiting a "consistent disrespect for the law and the constitution and the Supreme Court."

"We're anticipating that he's going to do this," Marshall said.
This fight isn't going anywhere anytime soon. We'll be back with more on the Kansas ballot measure on Wednesday I'm sure.
---
MORE STORIES TO WATCH
Pelosi's Asia Trip Still Making Waves
A little update to Corey's Pelosi coverage from last week: while the leadership challenge rumors continue to swirl, the Speaker is jetting off to Singapore to embark on a controversial trip around Asia. The general gist is that she plans to visit Taiwan, which the White House isn't too sure about and Beijing is furious about, but Biden says he can't prevent her. For now, though, the Times reports that Pelosi is keeping mum on her Taiwan plans, while Biden himself just talked to Xi Jiping at length last week. Biden's ancient sensibilities are still useful for preserving the separation of powers between the President and Congress, but we'll see how this one plays out.
Trump Lawyers Preparing Legal Defenses In Case He Gets Charged
Rolling Stone has a spicy Trumpworld scoop this week: anonymous sources in Trump's orbit (we love those, don't we) say that Trump's legal team are actually brainstorming strategy and defenses for what would happen if the former president were to face criminal charges. RS reports that this effort intensified after former aide Cassidy Hutchinson's testimony in June, and even funnier, reports that some in Trumpworld even realize that if the big man faces big man charges – which could come from the DOJ or several of the state investigations into him – they'll have to hire some bigger legal minds than the ones they've got. That's not a super high bar, to be fair.
---
Quickest Quickies
---
SOME NUMBER
170
That's how many flights singer Taylor Swift's private jet took, per a new piece in Rolling Stone on the biggest celebrity carbon footprints. Swift claims it's because she loans her plane to friends. Well that makes it all fine then!
---
ON THE SHOW TODAY
8/1: Sam and Emma host David Gelles, climate reporter for the New York Times, to discuss his recent book The Man Who Broke Capitalism: How Jack Welch Gutted the Heartland and Crushed the Soul of Corporate America-and How to Undo His Legacy.
---
Don't Miss MR Clips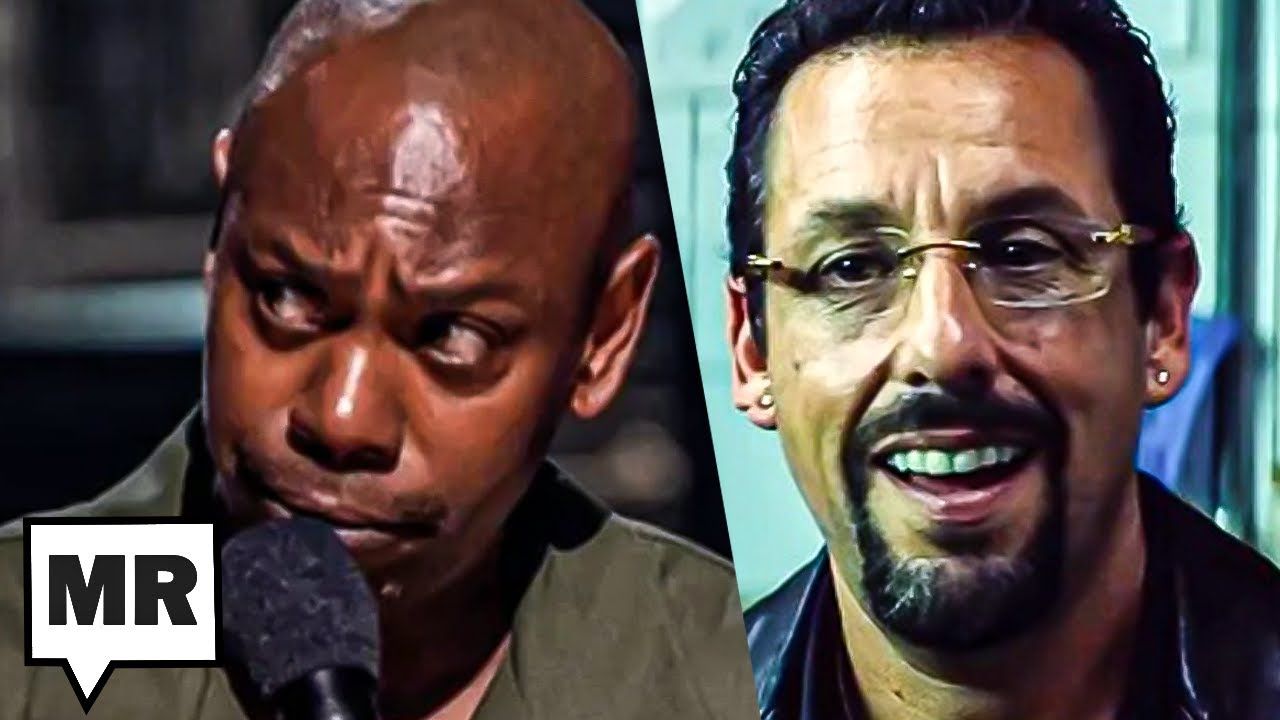 The MR crew examines how grumpy, aging, conservative-leaning comedians like Dave Chapelle can't roll with the times like their Republican contemporary Adam Sandler.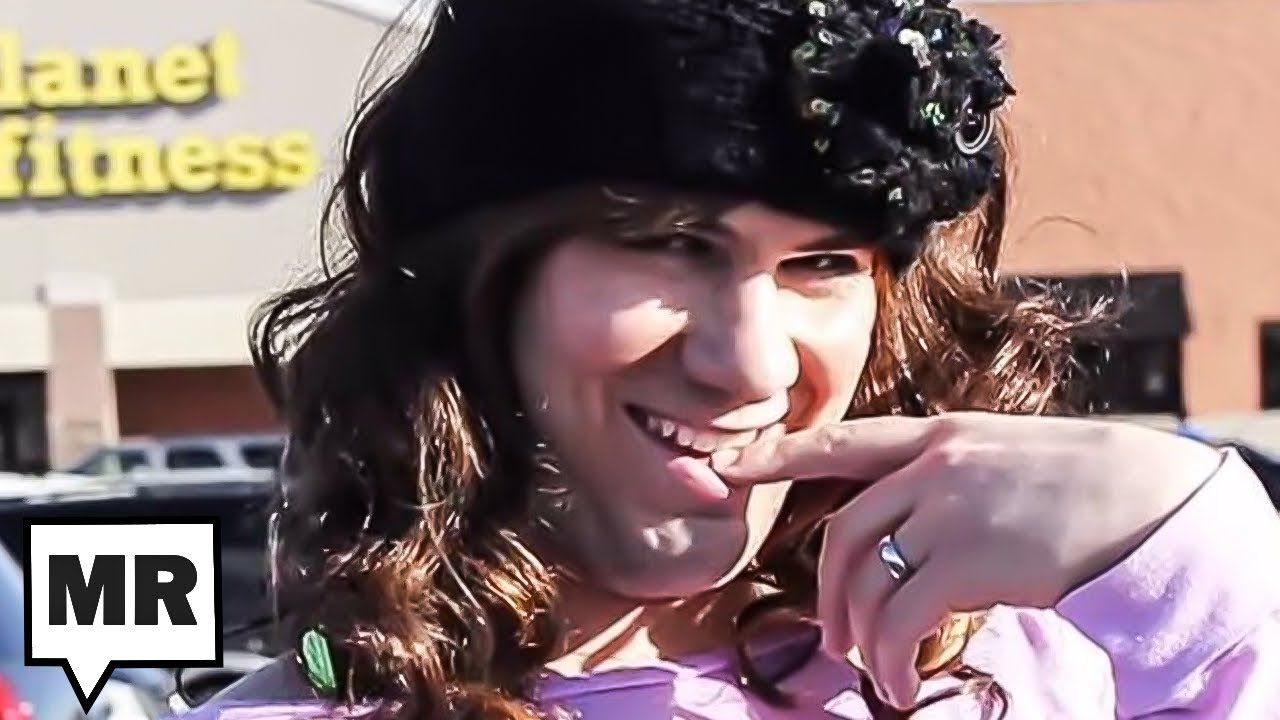 Joe from PA calls the show to describe his journey to the left by watching leftist critiques of conservative comedians.
---
PARTING WORDS
Do the [former] president's attorneys believe everything Cassidy said? No … Do they think the Department of Justice would be wise to charge him? No. But we've gotten to a point where if you don't think criminal charges are at least somewhat likely, you are not serving the [former] president's best interests."
-- a person familiar with the internal preparations among Trump's legal team, which is coming around to the idea that the former president may face real charges.
---
Quickie Discount Code Corner
Hey check it out! Stuff on sale!
LATEST ADDITIONS!
Established Titles: Get an amazing gift for your dad this Father's Day! Go to https://establishedtitles.com/majority and get 10% off today.
Vessi: Go to https://vessi.com/majority and use code MAJORITY for $25 off each pair of adult Vessi shoes! Free shipping to US, CA, AUS, NZ, JP, TW, KR, SGP
ALL THE REST!
ExpressVPN: Secure your online data TODAY by visiting this link. That's https://www.expressvpn.com/majority and you can get an extra three months FREE.
Fast Growing Trees: Go to this link right now, and you'll get FIFTEEN PERCENT OFF your entire order.
Ritual: Get key nutrients without the B.S. Ritual is offering our listeners 10% off during your first three months. Visit here to start your Ritual today.
Aura: Protect yourself from America's fastest-growing crime. Try Aura for 14 days for free: https://aura.com/majority
Quip: If you go to this link RIGHT NOW, you'll get your first refill FREE.
Shopify: Go to this link here for a FREE fourteen-day trial and get full access to Shopify's entire suite of features.
LiquidIV: You can get 25% off when you go to liquidiv.com and use code MAJORITYREP at checkout.
Stamps.com: Start mailing and shipping with stamps.com, and keep more money in your pocket every day. Sign up with promo code MAJORITYREPORT for a special offer that includes a 4-week trial, plus free postage and a digital scale.
ZipRecruiter: Find the right employees for your workplace with ZipRecruiter. Try it FOR FREE at this exclusive web address.
Nutrafol: For FIFTEEN DOLLARS OFF go to https://nutrafol.com/men/ with promo code MAJORITY.
Outer: See the difference at go.liveouter.com/MAJORITY. Plus, for a limited time, get $300 off and FREE shipping.
Sunset Lake CBD: Visit sunsetlakecbd.com.
Grove: Go to this link here today to get a free gift set worth up to fifty dollars with your first order. Plus, shipping is fast and FREE.
Headspace: Try this link, with discount code MAJORITY and get one month FREE of their entire mindfulness library.
StartMail: Start securing your email privacy with StartMail. Sign up today and you'll get 50% off your first year! Go to this link here for our special promotion!.
CozyEarth: Go to this link here and enter the special promo code MAJORITY at checkout to SAVE thirty-five percent now.https://www.youtube.com/watch?v=fyOocF3wW8I