Trump Tells Followers to Sacrifice Themselves to Save Him from the Law - The Monday AM Quickie 3/20/23
I'm knocking on wood as I type this, but I think the spring thaw may finally be here at last. I spent a whole day walking around in sneakers instead of boots! - Corey
---
Subscribe to the AM Quickie's NEW paid newsletters here!
---
THE BIG NEWS
Why Trump Is Convinced He Will Be Arrested Tomorrow
Busy weekend! NBC News reported on Friday that local, state, and federal law enforcement agencies were preparing for a possible criminal indictment of Donald Trump as early as this week. Trump seemed to confirm that report the next day when he told his cult-like following on Truth Social that he expected to get arrested this Tuesday – tomorrow – on the orders of Manhattan District Attorney Alvin Bragg and who Trump cast as his supposed paymaster, George Soros. Bragg's office has been investigating Trump's hush money payments to the porn star Stormy Daniels, and as the New York Times reported yesterday, a grand jury is hearing witnesses and weighing whether to indict the former crook-in-chief.
"PROTEST, TAKE OUR NATION BACK!" Trump wrote. "WE JUST CAN'T ALLOW THIS ANYMORE. THEY'RE  KILLING OUR NATION AS WE SIT BACK & WATCH. WE MUST SAVE AMERICA!PROTEST, PROTEST, PROTEST!!!" After posting this, the Washington Post reports, Trump hit the links at his golf club in Jupiter, Florida, before flying to a wrestling tournament in Oklahoma.
Trump loyalists online quickly took up the call to arms, with one popular suggestion being that they offer themselves up as human shields at Mar-a-Lago to save Trump from arrest, and perhaps, if necessary, shoot down a few police helicopters. (Incidentally, similar scenes played out in Pakistan over the weekend as police arrested 61 supporters of former Prime Minister Imran Khan, who is facing corruption charges, at Khan's house in Lahore.) Bragg, the DA, seemed to indicate that his office was receiving threats from Trump supporters yesterday, noting in an email to staff that "we do not tolerate attempts to intimidate our office or threaten the rule of law in New York." Former Vice President Mike Pence said yesterday that Trump supporters should protest peacefully, and those that do so violently "should be prosecuted to the fullest extent of the law."
Is Trump really going to get arrested? According to Vice News, "Trump's own people seem to think Trump's incendiary post may have gotten ahead of the facts," with a Trump spokesperson suggesting that the Friday NBC report may have inspired Trump's post the following day, and claiming that Trump has received no other notification about his arrest. The Secret Service claims it was not notified of any indictment. So there is an off chance that this huge public freakout was primarily a product of Trump's paranoid imagination. But that chance looks smaller with every new headline. The Associated Press was able to verify NBC's story about law enforcement preparing for a Trump indictment, and the Times story had a lot of detail suggesting Trump and his lawyers must be fully aware of the imminent potential for an indictment from the Manhattan grand jury. Bottom line: there's a real chance he could be forced to answer criminal charges soon. Good!
MORE STORIES TO WATCH
'October Surprise' Conspirator Comes Clean
With former Democratic President Jimmy Carter, 98, in hospice care, an 84-year-old participant in the "October Surprise" conspiracy to derail Carter's 1980 reelection campaign has finally decided that "history needs to know" what really happened. Ben Barnes, a prominent Texas Republican politician, tells the New York Times that former Gov. John Connally Jr. took him to the Middle East that summer in order to send the message to Iran that they shouldn't release 52 American hostages until after the election, in order to get "a better deal" (read: covert weapons shipments) from Ronald Reagan. Connally hoped Reagan would make him Secretary of Defense, and Barnes says future Central Intelligence Agency Bill Casey was fully aware of the plot. "Carter got a little bit of a bad deal about the hostages," Barnes says. If only his conscience had spoken up sooner.
White House Pooh-Poohs China's Ukraine Cease-Fire Bid
Chinese President Xi Jinping plans to meet with Aspiring Tsar Vladimir Putin in Moscow this week to discuss a possible cease fire in Ukraine, and the Biden administration is not happy. Per the New York Times:
A cease-fire now would be "effectively the ratification of Russian conquest," John Kirby, a White House spokesman, said on Friday. "It would in effect recognize Russia's gains and its attempt to conquer its neighbor's territory by force, allowing Russian troops to continue to occupy sovereign Ukrainian territory."
It seems to me Ukrainians should decide. For his part, President Volodymyr Zelenskyy has signaled more openness to Xi playing a mediator role, but he has also said he won't talk peace until Russia withdraws all its forces from Ukraine, including from Crimea. Putin, meanwhile, shrugged off his arrest warrant from the International Criminal Court by visiting occupied Mariupol over the weekend.
QUICKEST QUICKIES
SOME NUMBER
$1.2 million
That's how much Houston County, Georgia paid to a private law firm to argue in federal court that the county's health plan should not have to pay for gender transition surgery for sheriff's deputy Anna Lange. According to ProPublica, simply adding gender-affirming care to the county health plan would have cost roughly $10,000 per year.
ON THE SHOW TODAY
3/20: Sam and Emma host Bruce Schneier, lecturer in public policy at the Harvard Kennedy School, to discuss his recent book A Hacker's Mind: How the Powerful Bend Society's Rules, and How to Bend them Back.
DON'T MISS MR CLIPS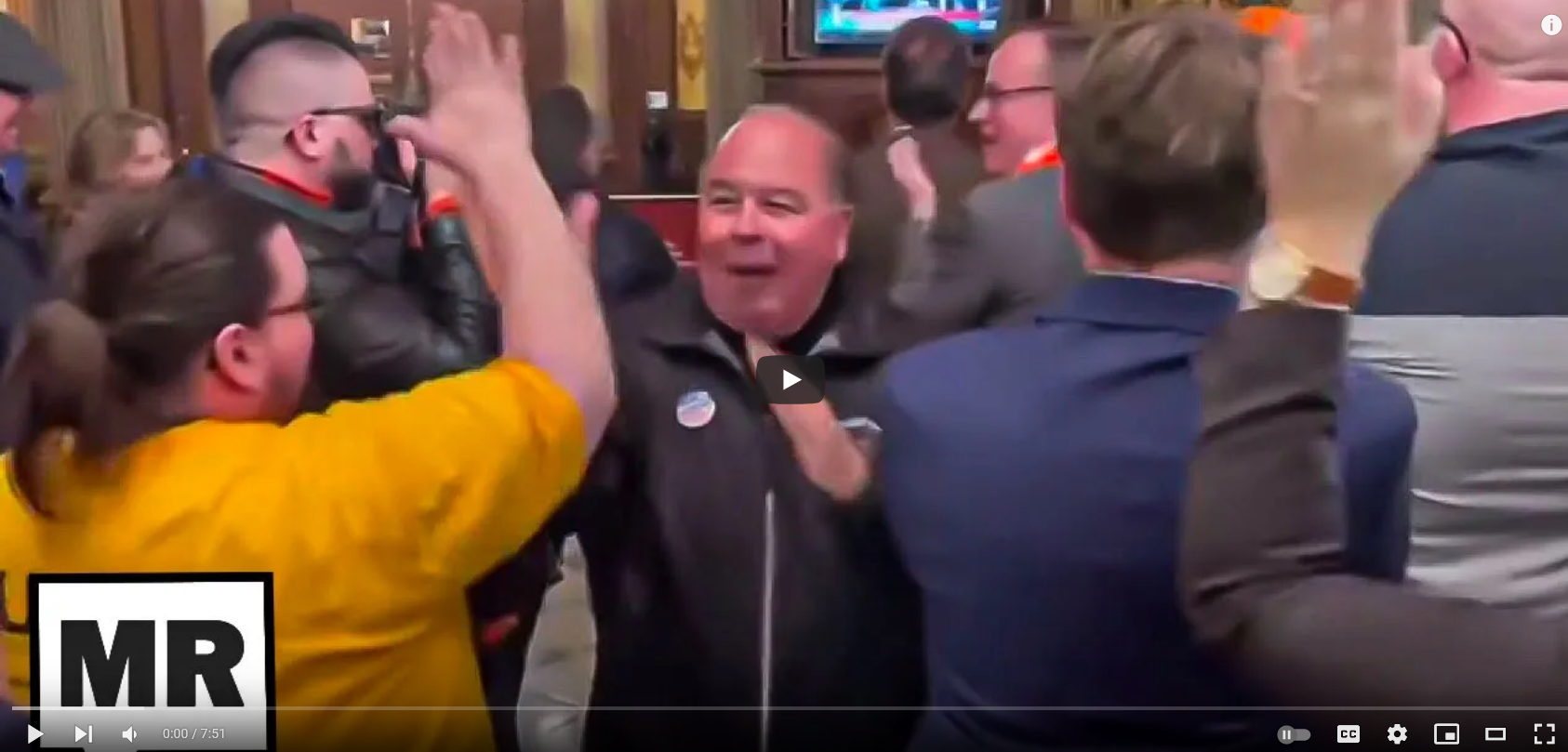 Good to see Democrats taking advantage of a legislative majority for a change.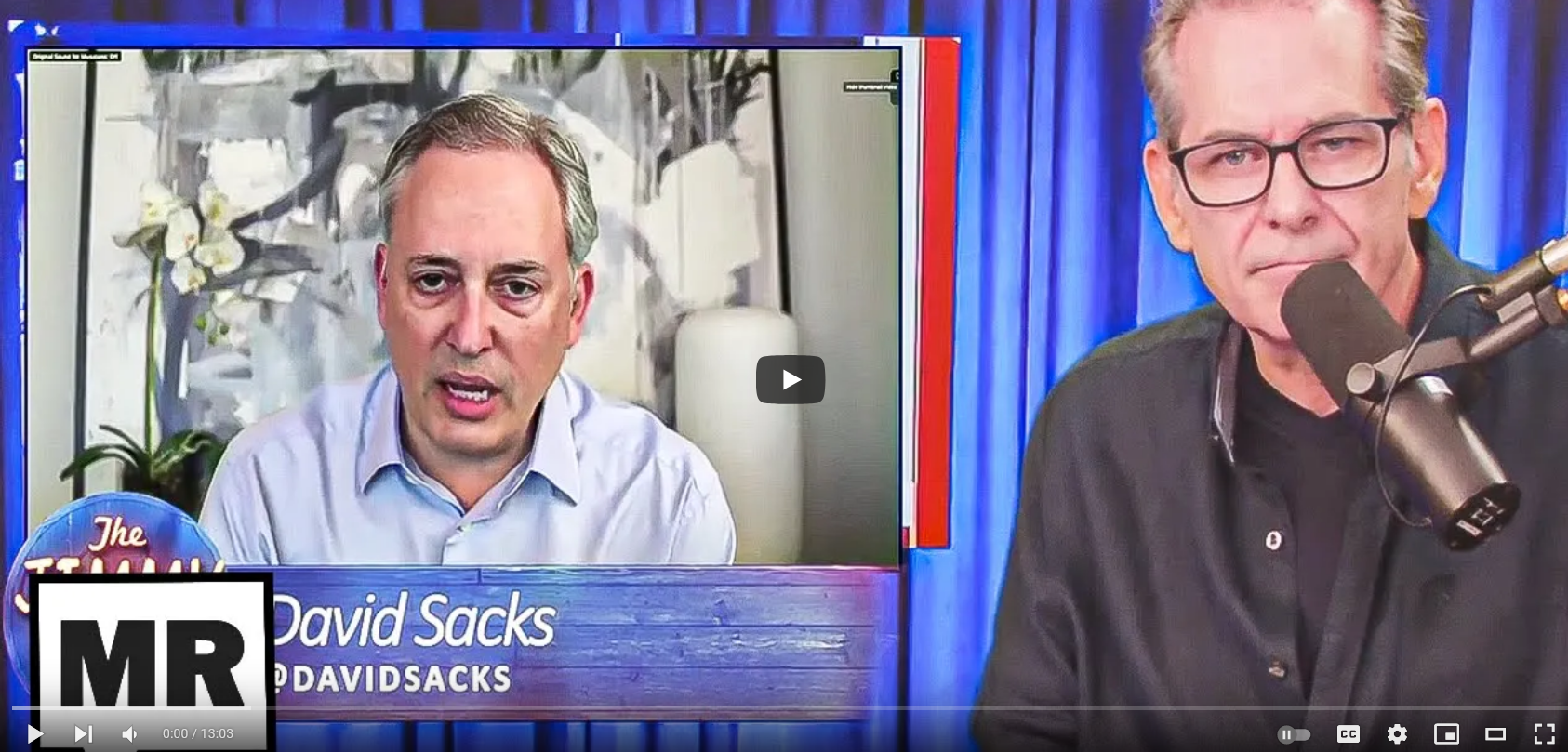 To set up this interview Dore played a long clip from Tucker Carlson's show and nodded along with his arguments.
PARTING WORDS
"Hey, you actually can force-feed. Here's what you can do. Here's kind of the rules for that."
-- Florida Gov. RonDeSantis, speaking to a CBS News reporter in 2018 about the advice he gave as a U.S. Navy Judge Advocate to his superiors at Guantanamo Bay, Cuba, when hundreds of inmates went on a hunger strike. The Washington Post resurfaced the DeSantis quote in a weekend story about the likely Republican presidential candidate's oversight of torture, which includes forced feedings, at Guantanamo Bay.
---
Quickie Discount Code Corner
Hey check it out! Stuff on sale!
IAC Laser Engraving: IAC Laser Engraving is a Leftist-owned Worker Collective started by long time listener, Ryan Lubin in September of 2021. Visit iaclasers.com to order your custom item today and  enter in Coupon Code: "MAJORITY10" at purchase to receive a 10% discount on their AMAZING products."
ExpressVPN: Secure your online data TODAY by visiting this link. That's https://www.expressvpn.com/majority and you can get an extra three months FREE.
Fast Growing Trees: Go to this link right now, and you'll get FIFTEEN PERCENT OFF your entire order.
Ritual: Get key nutrients without the B.S. Ritual is offering our listeners 10% off during your first three months. Visit here to start your Ritual today.
Aura: Protect yourself from America's fastest-growing crime. Try Aura for 14 days for free: https://aura.com/majority
ZBiotics: Go to https://thld.co/zbiotics_majority_0722  and get 15% off your first order of ZBiotics Pre-Alcohol Probiotic by using my code MAJORITY at checkout. ‌‌‌‌HoldOn Bags: HoldOn plant-based compostable kitchen/trash bags: Get 20% OFF with code MAJORITY at https://holdonbags.com/majority
StoryWorth: StoryWorth is an online service that helps every other figure in your life share stories through thought-provoking questions about their memories and personal thoughts. Get started right away with no shipping required by going to https://storyworth.com/majority you'll get $10 of your first purchase!
Henson Shaving: Go to https://hensonshaving.com/majority  and use code MAJORITY for a free 100-pack of blades!
Quip: If you go to this link RIGHT NOW, you'll get your first refill FREE.
Shopify: Go to this link here for a FREE fourteen-day trial and get full access to Shopify's entire suite of features.
LiquidIV: You can get 25% off when you go to liquidiv.com and use code MAJORITYREP at checkout.
Stamps.com: Start mailing and shipping with stamps.com, and keep more money in your pocket every day. Sign up with promo code MAJORITYREPORT for a special offer that includes a 4-week trial, plus free postage and a digital scale.
ZipRecruiter: Find the right employees for your workplace with ZipRecruiter. Try it FOR FREE at this exclusive web address.
Nutrafol: For FIFTEEN DOLLARS OFF go to https://nutrafol.com/men/ with promo code MAJORITY.
Outer: See the difference at go.liveouter.com/MAJORITY. Plus, for a limited time, get $300 off and FREE shipping.
Sunset Lake CBD: Visit sunsetlakecbd.com.
Grove: Go to this link here today to get a free gift set worth up to fifty dollars with your first order. Plus, shipping is fast and FREE.
Headspace: Try this link, with discount code MAJORITY and get one month FREE of their entire mindfulness library.
StartMail: Start securing your email privacy with StartMail. Sign up today and you'll get 50% off your first year! Go to this link here for our special promotion!.
CozyEarth: Go to this link here and enter the special promo code MAJORITY at checkout to SAVE thirty-five percent now.