Trump Fans Threaten Georgia Grand Jurors - The Friday AM Quickie 8/18/23
Covid took my August, can we have two more weeks of summer please? - Corey
---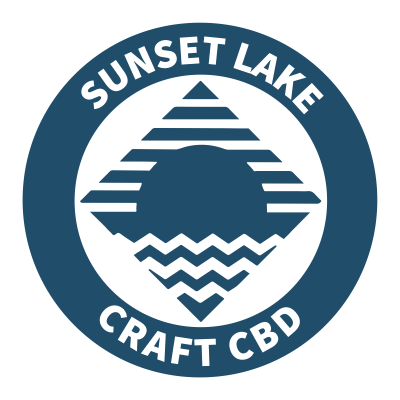 The folks over at Sunset Lake CBD believe in their farm-to-table model. They grow, process, and ship directly their handcrafted CBD hemp products right to your door. No unnecessary trips to the store and no middlemen. You can even set up a monthly subscription and save 25% on your favorites. Stop overpaying and sleep easy knowing your CBD will always be there for you.
Head on over to www.sunsetlakecbd.com and save 20% on one-time orders when you use the coupon code "leftisbest" (that's all one word) at checkout.
---
Subscribe to the AM Quickie's NEW paid newsletters here!
THE BIG NEWS
Trumpdates: Proud Boys Looking at Serious Time
MORE STORIES TO WATCH
Key War Objective for Ukraine Seems Out of Reach
Ukraine's wide-ranging counteroffensive is unlikely to sever Russia's land bridge to occupied Crimea, according to a classified forecast by U.S. intelligence summarized by the Washington Post. Rather than reclaim the critical city of Melitopol, the U.S. believes, Ukrainian forces are likely to remain several miles outside it.
The grim assessment is based on Russia's brutal proficiency in defending occupied territory through a phalanx of minefields and trenches, and is likely to prompt finger pointing inside Kyiv and Western capitals about why a counteroffensive that saw tens of billions of dollars of Western weapons and military equipment fell short of its goals.
Some members of Congress have already been briefed on the assessment, and it's led some Republicans to balk at the Biden administration's latest request for $20.6 billion in additional military aid. Ukrainian Foreign Minister Dmytro Kuleba yesterday "encouraged critics of the offensive to 'go and join the foreign legion' if they wanted faster results." Separately, the Guardian reports that the U.S. has approved the expedited delivery of F-16 fighter jets from Denmark and the Netherlands to Ukraine.
Memo Proves DeSantis Is a PAC Puppet
The political consulting firm that runs the Super PAC that effectively runs Ron DeSantis' presidential campaign posted, possibly on accident, an extremely detailed strategy memos on its website. Someone noticed and tipped off the New York Times, which did an interesting write-up on the contents, and then the firm removed the documents from the internet. Perhaps more interesting than the firm's advice to DeSantis -- including instructions to "take a sledgehammer" to GOP primary rival Vivek Ramaswamy, and to "defend Trump when Chris Christie attacks him" -- is what it reveals about the structure of the DeSantis campaign. Per the Times:
Super PACs are barred by law from strategizing in private with political campaigns. ... [But t]he documents are so strategy-heavy that it appears that the super PAC, which recently had a top official, David Polyansky, leave for the campaign, is trying to dictate how the candidate should conduct himself on the debate stage.
This really doesn't seem kosher, but will the Federal Election Commission do anything about it?
QUICKEST QUICKIES
SOME NUMBER
26 million
That's how many Americans have drinking water that is contaminated by PFAS "forever chemicals," according to a new test data from the Environmental Protection Agency.
ON THE SHOW TODAY
8/18: It's a Very Casual Friday! Since Sam and Emma are out of town, the MR Crew are off. But in the meantime, check out this interview Sam and Emma did with Andrew Seidel, attorney with Americans United for Separation of Church and State, on his recent book American Crusade: How the Supreme Court Is Weaponizing Religious Freedom.
DON'T MISS MR CLIPS
"How hard is it to start a fire? ... And they can fire lasers?!? Okay."
Not All Gingers are this lame.
PARTING WORDS
"I sometimes just say people gave me a full confession when they didn't."
-- Former Antioch, California Police Department officer Mortez Amiri, in a text message now serving as evidence in his indictment with nine other officers on conspiracy and corruption charges. Amiri, a K-9 cop, also boasted about his personal collection of "gory" dog bite photos.
---
Quickie Discount Code Corner
Hey check it out! Stuff on sale!
IAC Laser Engraving: IAC Laser Engraving is a Leftist-owned Worker Collective started by long time listener, Ryan Lubin in September of 2021. Visit iaclasers.com to order your custom item today and  enter in Coupon Code: "MAJORITY10" at purchase to receive a 10% discount on their AMAZING products."
ExpressVPN: Secure your online data TODAY by visiting this link. That's https://www.expressvpn.com/majority and you can get an extra three months FREE.
Fast Growing Trees: Go to this link right now, and you'll get FIFTEEN PERCENT OFF your entire order.
Ritual: Get key nutrients without the B.S. Ritual is offering our listeners 10% off during your first three months. Visit here to start your Ritual today.
Aura: Protect yourself from America's fastest-growing crime. Try Aura for 14 days for free: https://aura.com/majority
ZBiotics: Go to https://thld.co/zbiotics_majority_0722  and get 15% off your first order of ZBiotics Pre-Alcohol Probiotic by using my code MAJORITY at checkout. ‌‌‌‌HoldOn Bags: HoldOn plant-based compostable kitchen/trash bags: Get 20% OFF with code MAJORITY at https://holdonbags.com/majority
StoryWorth: StoryWorth is an online service that helps every other figure in your life share stories through thought-provoking questions about their memories and personal thoughts. Get started right away with no shipping required by going to https://storyworth.com/majority you'll get $10 of your first purchase!
Henson Shaving: Go to https://hensonshaving.com/majority  and use code MAJORITY for a free 100-pack of blades!
Quip: If you go to this link RIGHT NOW, you'll get your first refill FREE.
Shopify: Go to this link here for a FREE fourteen-day trial and get full access to Shopify's entire suite of features.
LiquidIV: You can get 25% off when you go to liquidiv.com and use code MAJORITYREP at checkout.
Stamps.com: Start mailing and shipping with stamps.com, and keep more money in your pocket every day. Sign up with promo code MAJORITYREPORT for a special offer that includes a 4-week trial, plus free postage and a digital scale.
ZipRecruiter: Find the right employees for your workplace with ZipRecruiter. Try it FOR FREE at this exclusive web address.
Nutrafol: For FIFTEEN DOLLARS OFF go to https://nutrafol.com/men/ with promo code MAJORITY.
Outer: See the difference at go.liveouter.com/MAJORITY. Plus, for a limited time, get $300 off and FREE shipping.
Sunset Lake CBD: Visit sunsetlakecbd.com.
Grove: Go to this link here today to get a free gift set worth up to fifty dollars with your first order. Plus, shipping is fast and FREE.
Headspace: Try this link, with discount code MAJORITY and get one month FREE of their entire mindfulness library.
StartMail: Start securing your email privacy with StartMail. Sign up today and you'll get 50% off your first year! Go to this link here for our special promotion!.
CozyEarth: Go to this link here and enter the special promo code MAJORITY at checkout to SAVE thirty-five percent now.