Hallelujah: Trump Indicted - The Friday AM Quickie 3/31/23
I went from hating BuzzFeed for its lowest-common-denominator clickbait, to grudging respect for the Pulitzer Prize-winning newsroom its journalists built, to hating it again for gutting that newsroom and replacing human writers with chatbots that churn out pointless dreck. That's the media biz for you. - Corey
---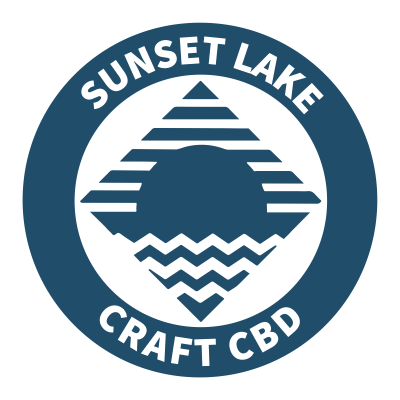 Sunset Lake CBD is brought to you by long-time MR listeners. Because of the support of Majority Report listeners and AM Quickie readers like you, Sunset Lake CBD was able to donate more than $30,000 to mutual aid, reproductive rights, and publicly-owned media organizations in 2022.
If you're looking for help with your aches and pains and want to support a good cause, visit www.sunsetlakecbd.com now and find a product that's right for you. Use code "leftisbest" (all one word) at checkout for 20% off of your order.
---
Subscribe to the AM Quickie's NEW paid newsletters here!
THE BIG NEWS
The New York Times got the scoop yesterday afternoon thanks to "four people with knowledge of the matter": the Manhattan grand jury convened by District Attorney Alvin Bragg has voted to indict Trump on more than 30 as-yet-unknown charges, which include felonies. The charges reportedly relate to the falsification of business records to cover up Trump's hush money payments to Stormy Daniels and perhaps another model he had a transactional arrangement with; we also know the star witness is likely to be Trump's former fixer, Michael Cohen, who arranged those payments. The Washington Post and the Associated Press quickly confirmed the Times report, and last night politicians across the spectrum rushed to respond to the much-anticipated news. It's the first time a former president has been criminally charged -- so really, this is a long time coming. As the Post says, some form of criminal charges against Trump have been 50 years in the making. And inshallah this is only the first indictment for Trump, who oversaw many potential crimes while in office, as the House Jan. 6 committee amply demonstrated, as well as in his prior life as an upstanding casino operator.
Bragg is currently negotiating for Trump's surrender, and the former crook-in-chief's lawyers indicated he will submit this coming Tuesday to arrest, fingerprinting, and the whole shebang, possibly including handcuffs – though Trump himself last night hung up the phone on an ABC News reporter who asked him whether he would turn himself in. The Times says in "the unlikely event" Trump refuses to surrender himself, his 2024 presidential rival, Florida Gov. Ron DeSantis, might be required by law to extradite him to New York. Funny, life's twists and turns! DeSantis said on Twitter last night that Florida won't extradite Trump. The details of this process could get very interesting (and there's a reason Trump held his last rally in Waco, Texas).
Trump wrote last night that he had been unfairly "indicated," calling it "AN ATTACK ON OUR COUNTRY THE LIKES OF WHICH HAS NEVER BEEN SEEN BEFORE." His die-hards online are predictably calling for extreme measures, but many others who supported Trump on Jan. 6, 2021, now fearful of the consequences, appear less than enthusiastic about a second insurrection.
Exonerated Central Park 5 member Yusef Salaam issued a one-word statement in response to the news of his longtime tormenter's indictment: "Karma."
In other Trumpdates:
Putin Claims an American Journalist as 'Hostage'
The Wall Street Journal reports that a member of its own Moscow bureau, Evan Gershkovich, a 31-year-old U.S. citizen who previously worked the for the Moscow Times, Agence France-Presse, and the New York Times, has been arrested and charged with espionage. It's the first time this has happened to an accredited American reporter in Russia since the Cold War with the Soviet Union.
The Journal says Gershkovich was detained while on a reporting trip to Yekaterinburg -- evidently nabbed from a restaurant, his face covered, and shoved into a waiting van. His purported crime? Doing his job as a journalist.
The Federal Security Bureau said Mr. Gershkovich, "acting on the instructions of the American side, collected information constituting a state secret about the activities of one of the enterprises of the Russian military-industrial complex."
The Journal "vehemently denies the allegations from the FSB and seeks the immediate release of our trusted and dedicated reporter." The Guardian reports that prior to his arrest, "Gershkovich was reportedly working on a story about Wagner, the notionally private military group run by the businessman Yevgeny Prigozhin, which has done much of the fighting in Ukraine."
U.S. Secretary of State Anthony Blinken urged any U.S. citizens still living or traveling in Russia to "please leave immediately." Exiled Russian defense laywer Ivan Pavlov says, of Gershkovich's arrest, "it's clear that they've taken a hostage." The Kremlin says other foreign journalists in Russia will be allowed to continue working. That's yet another lie. Bless the reporters who do keep working even under the dangerous, intolerable conditions imposed by the Aspiring Tsar's "special military operation," and here's hoping for Gershkovich's speedy release.
MORE STORIES TO WATCH
Want to Fight Crime? Stop Evicting People.
Vice News reports on new research -- actually the latest of several similar studies focusing on different states -- linking rising eviction rates to crime. Cornell Unviersity researchers found that New York ZIP codes "with the highest eviction rates saw proportional decreases in social connectedness, and that there was 'a strong association between these two phenomena that cannot be explained by chance alone.'" The takeaway is that if lawmakers want to reduce crime, they should invest in housing. Meanwhile in Philadelphia, the Inquirer reports that a plainclothes private security officer, employed by a court-appointed law firm to conduct eviction lockouts, shot and killed a woman in her home.
QUICKEST QUICKIES
SOME NUMBER
$323 million
That's how much profit Cal-Maine Foods, the largest egg producer in the U.S., made in the last quarter thanks to unchecked price gouging, CNN reports. The company's profit was less than $40 million a year ago.
ON THE SHOW TODAY
3/24: It's Casual Friday! Sam and Emma host Mehdi Hasan, host of The Mehdi Hasan Show on MSNBC and Peacock, to break down the week in news and discuss his recent book Win Every Argument: The Art of Debating, Persuading, and Public Speaking.
DON'T MISS MR CLIPS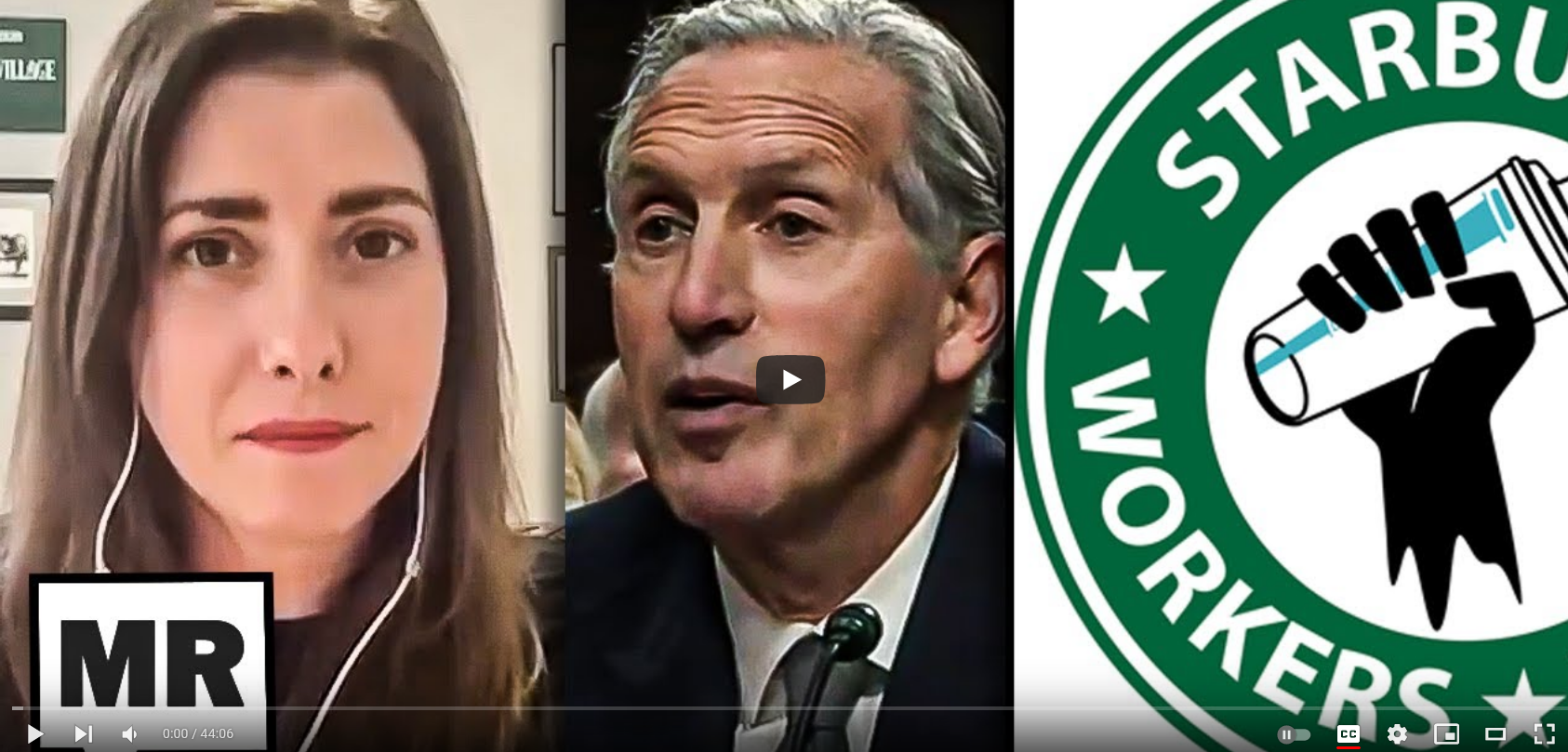 Sam interviews Michelle Eisen, organizing member of Starbucks Workers United.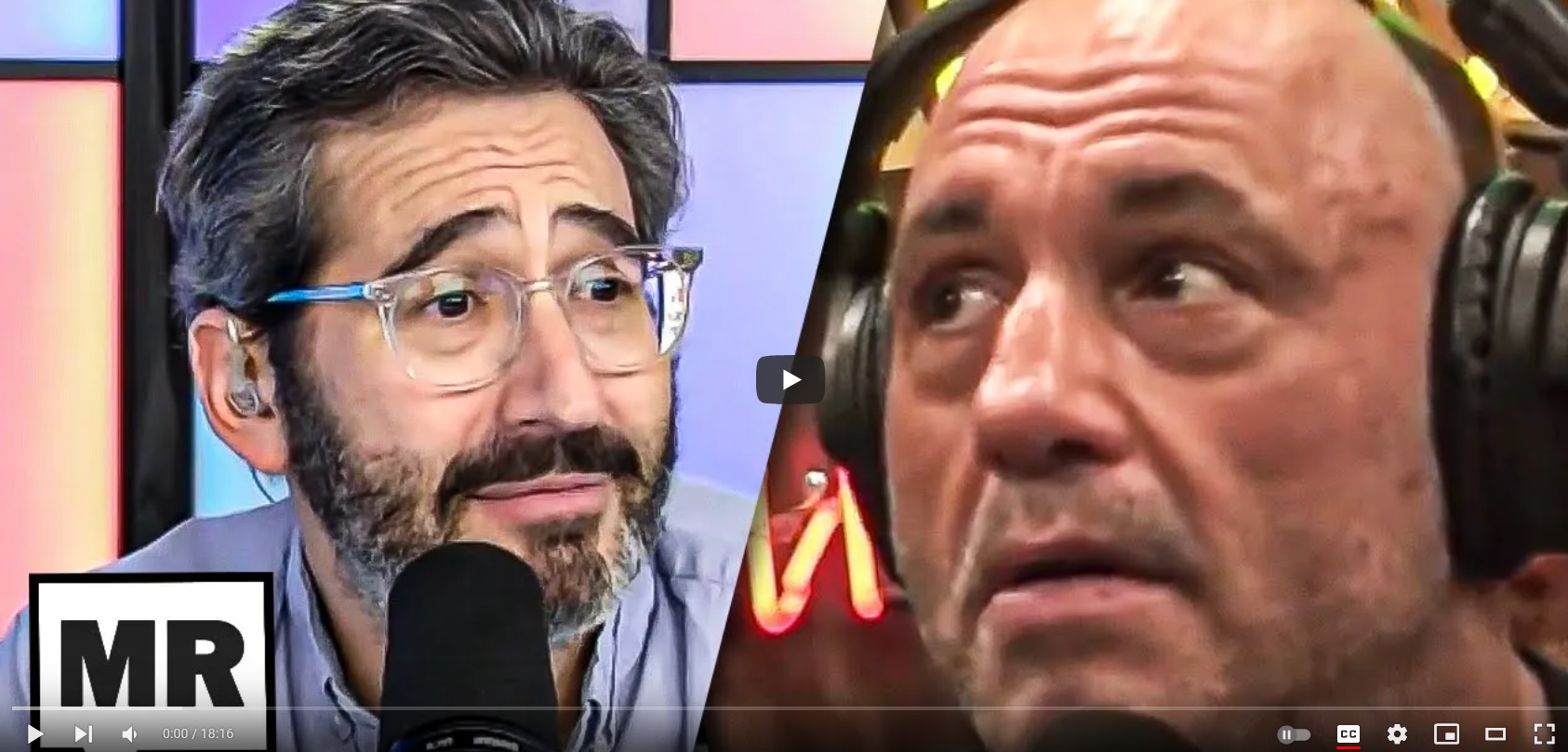 Rogan is such a dunce, it's kind of sad.
PARTING WORDS
"I shot him. He was a liar."
-- Derrick Miller, a legislative aide on military policy for creepy Florida Republican Rep. Matt Gaetz, explaining to colleagues in the National Guard why he murdered a 27-year-old civilian, Atta Mohammed, during an interrogation while on deployment to Afghanistan in 2010. After sitting on top of him and shooting him in the head, Miller dumped Mohammed's body in a latrine. Miller was court-martialed, found guilty of murder, and sentenced to life in prison, but GOP lobbying secured his early release in 2019, The Intercept reports.
---
Quickie Discount Code Corner
Hey check it out! Stuff on sale!
IAC Laser Engraving: IAC Laser Engraving is a Leftist-owned Worker Collective started by long time listener, Ryan Lubin in September of 2021. Visit iaclasers.com to order your custom item today and  enter in Coupon Code: "MAJORITY10" at purchase to receive a 10% discount on their AMAZING products."
ExpressVPN: Secure your online data TODAY by visiting this link. That's https://www.expressvpn.com/majority and you can get an extra three months FREE.
Fast Growing Trees: Go to this link right now, and you'll get FIFTEEN PERCENT OFF your entire order.
Ritual: Get key nutrients without the B.S. Ritual is offering our listeners 10% off during your first three months. Visit here to start your Ritual today.
Aura: Protect yourself from America's fastest-growing crime. Try Aura for 14 days for free: https://aura.com/majority
ZBiotics: Go to https://thld.co/zbiotics_majority_0722  and get 15% off your first order of ZBiotics Pre-Alcohol Probiotic by using my code MAJORITY at checkout. ‌‌‌‌HoldOn Bags: HoldOn plant-based compostable kitchen/trash bags: Get 20% OFF with code MAJORITY at https://holdonbags.com/majority
StoryWorth: StoryWorth is an online service that helps every other figure in your life share stories through thought-provoking questions about their memories and personal thoughts. Get started right away with no shipping required by going to https://storyworth.com/majority you'll get $10 of your first purchase!
Henson Shaving: Go to https://hensonshaving.com/majority  and use code MAJORITY for a free 100-pack of blades!
Quip: If you go to this link RIGHT NOW, you'll get your first refill FREE.
Shopify: Go to this link here for a FREE fourteen-day trial and get full access to Shopify's entire suite of features.
LiquidIV: You can get 25% off when you go to liquidiv.com and use code MAJORITYREP at checkout.
Stamps.com: Start mailing and shipping with stamps.com, and keep more money in your pocket every day. Sign up with promo code MAJORITYREPORT for a special offer that includes a 4-week trial, plus free postage and a digital scale.
ZipRecruiter: Find the right employees for your workplace with ZipRecruiter. Try it FOR FREE at this exclusive web address.
Nutrafol: For FIFTEEN DOLLARS OFF go to https://nutrafol.com/men/ with promo code MAJORITY.
Outer: See the difference at go.liveouter.com/MAJORITY. Plus, for a limited time, get $300 off and FREE shipping.
Sunset Lake CBD: Visit sunsetlakecbd.com.
Grove: Go to this link here today to get a free gift set worth up to fifty dollars with your first order. Plus, shipping is fast and FREE.
Headspace: Try this link, with discount code MAJORITY and get one month FREE of their entire mindfulness library.
StartMail: Start securing your email privacy with StartMail. Sign up today and you'll get 50% off your first year! Go to this link here for our special promotion!.
CozyEarth: Go to this link here and enter the special promo code MAJORITY at checkout to SAVE thirty-five percent now.