Trump to Go "Quietly," And More Evidence of Obstruction - The Monday AM Quickie 4/3/23
Just let us see him in cuffs. We deserve this small joy. -Robert
Subscribe to the AM Quickie's NEW paid newsletters here!
THE BIG NEWS
Trump to Turn Himself In; More Evidence of Obstruction in Mar-a-Lago Document Case
Trump is apparently going quietly in his arrest on charges related to hush-money payments to Stormy Daniels. The New York Times reports that Trump is expected to fly into New York tonight, spend the night in a barricaded Trump Tower, and surrender himself tomorrow afternoon to DA Alvin Bragg's office. There he'll be fingerprinted, get his mugshot taken, and maybe *fingers crossed* get cuffed before heading to his arraignment at the Lower Manhattan courthouse. When he arrives before the judge, the over 30 charges against the former president will finally be made public.
City officials and police are bracing for protests and counter-protests. The area surrounding the Lower Manhattan courthouse will be completely closed off to give Donny a clear path to and from his arraignment. Let's hope he doesn't get lost on the way.
Adding to Trump's legal gamut, the Justice Department has more evidence of Trump's obstruction in the seizure of classified documents stored at Mar-a-Lago, according to an exclusive from the Post:
[F]ederal investigators have gathered new and significant evidence that after the subpoena was delivered, Trump looked through the contents of some of the boxes of documents in his home, apparently out of a desire to keep certain things in his possession, the people familiar with the investigation said.

Investigators now suspect, based on witness statements, security camera footage, and other documentary evidence, that boxes including classified material were moved from a Mar-a-Lago storage area after the subpoena was served, and that Trump personally examined at least some of those boxes, these people said. While Trump's team returned some documents with classified markings in response to the subpoena, a later FBI search found more than 100 additional classified items that had not been turned over.
Trump still faces additional potential indictments over his involvement in the January 6th insurrection and election meddling in Georgia.
MORE STORIES TO WATCH
Insurance Lobby Weakens Medicare Advantage Reform
The New York Times reports that the Biden administration weakened rules to cut down on private Medicare Advantage insurance overbilling after an intense lobbying effort from insurers. The rule will now phase in after three years. In the meantime, Medicare Advantage insurers are tacitly allowed to continue to fraudulently add diagnoses to their clients' medical records to boost their payments from Medicare by the billions, threatening the solvency of the program. Insurers have spent huge sums lobbying legislators and scaring the public, including on a Super Bowl Ad that alleged this "cut" would raise user premiums and cut their benefits. Keep in mind, profits for Medicare Advantage insurers are double that of other health insurers.
Extreme Weather Continues to Pummel Much of the Country
Severe thunderstorms and tornadoes claimed at least 28 lives this week as storms ravaged the South, Midwest and Mid-Atlantic, coming just days after tornadoes in Mississippi killed 21 people. Frequent extreme weather events may be the new normal as temperatures rise, according to a review of recent research on climate-change induced extreme weather by the Washington Post. Supercells, the massive storms that produce severe tornadoes, are expected to become more frequent and severe, and may shift eastward, threatening larger population centers. More severe storms are expected for tomorrow, stretching from Texas to Illinois.
QUICKEST QUICKIES
SOME NUMBER
5%
That's just above what Saudi Arabia is about to cut in its oil output after an OPEC decision to decrease production in coordination with other OPEC countries, including Russia, to the Biden administration's chagrin.
ON THE SHOW TODAY
4/3 Sam and Emma host writer Douglas Rushkoff to discuss his recent book Survival of the Richest: Escape Fantasies of the Tech Billionaires.
DON'T MISS MR CLIPS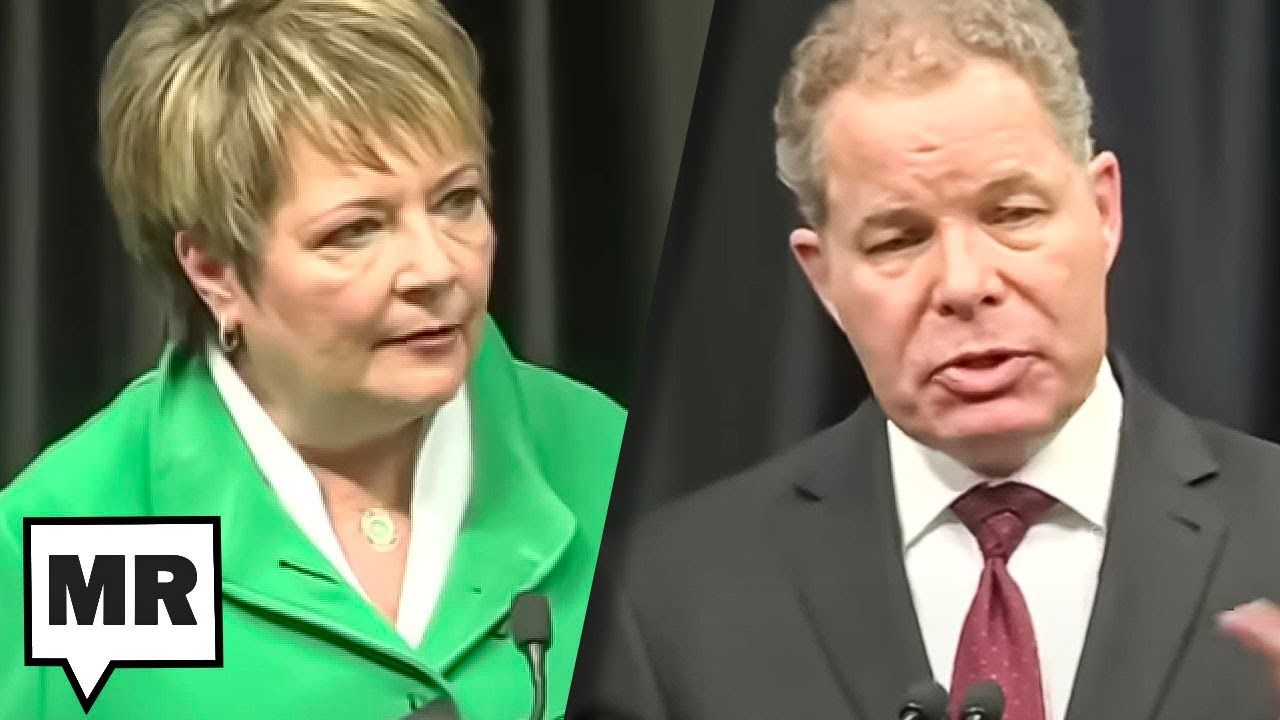 If you live in Wisconsin, don't forget to vote in the important Supreme Court election this week.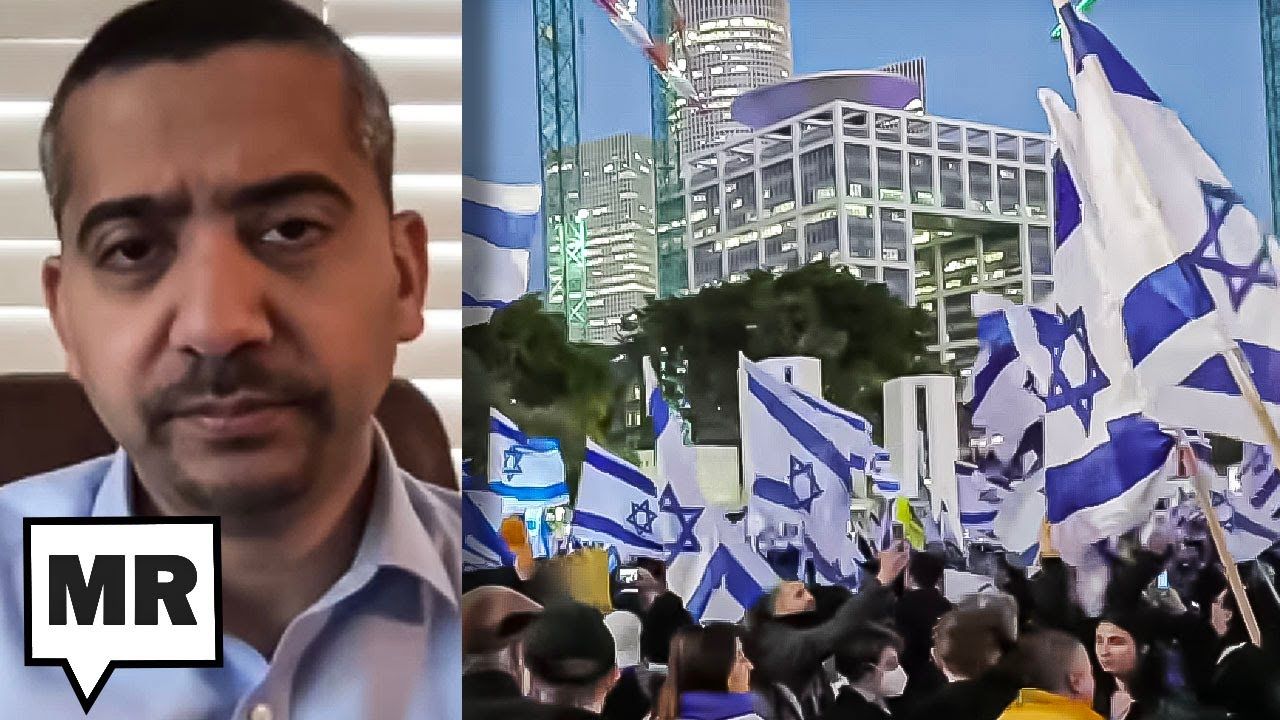 For Palestinians, Israel's government has always been a dictatorship.
PARTING WORDS
"The whole thing about depression is, is that objectively, you may have won, but depression can absolutely convince you that you actually lost. And that's exactly what happened.
-- John Fetterman on his battle with depression after his historic Senate win in Pennsylvania. He gave an extended interview with CBS Sunday Morning prior to his discharge from Walter Reed, where he had undergone treatment for depression.
---
Quickie Discount Code Corner
Hey check it out! Stuff on sale!
IAC Laser Engraving: IAC Laser Engraving is a Leftist-owned Worker Collective started by long time listener, Ryan Lubin in September of 2021. Visit iaclasers.com to order your custom item today and  enter in Coupon Code: "MAJORITY10" at purchase to receive a 10% discount on their AMAZING products."
ExpressVPN: Secure your online data TODAY by visiting this link. That's https://www.expressvpn.com/majority and you can get an extra three months FREE.
Fast Growing Trees: Go to this link right now, and you'll get FIFTEEN PERCENT OFF your entire order.
Ritual: Get key nutrients without the B.S. Ritual is offering our listeners 10% off during your first three months. Visit here to start your Ritual today.
Aura: Protect yourself from America's fastest-growing crime. Try Aura for 14 days for free: https://aura.com/majority
ZBiotics: Go to https://thld.co/zbiotics_majority_0722  and get 15% off your first order of ZBiotics Pre-Alcohol Probiotic by using my code MAJORITY at checkout. ‌‌‌‌HoldOn Bags: HoldOn plant-based compostable kitchen/trash bags: Get 20% OFF with code MAJORITY at https://holdonbags.com/majority
StoryWorth: StoryWorth is an online service that helps every other figure in your life share stories through thought-provoking questions about their memories and personal thoughts. Get started right away with no shipping required by going to https://storyworth.com/majority you'll get $10 of your first purchase!
Henson Shaving: Go to https://hensonshaving.com/majority  and use code MAJORITY for a free 100-pack of blades!
Quip: If you go to this link RIGHT NOW, you'll get your first refill FREE.
Shopify: Go to this link here for a FREE fourteen-day trial and get full access to Shopify's entire suite of features.
LiquidIV: You can get 25% off when you go to liquidiv.com and use code MAJORITYREP at checkout.
Stamps.com: Start mailing and shipping with stamps.com, and keep more money in your pocket every day. Sign up with promo code MAJORITYREPORT for a special offer that includes a 4-week trial, plus free postage and a digital scale.
ZipRecruiter: Find the right employees for your workplace with ZipRecruiter. Try it FOR FREE at this exclusive web address.
Nutrafol: For FIFTEEN DOLLARS OFF go to https://nutrafol.com/men/ with promo code MAJORITY.
Outer: See the difference at go.liveouter.com/MAJORITY. Plus, for a limited time, get $300 off and FREE shipping.
Sunset Lake CBD: Visit sunsetlakecbd.com.
Grove: Go to this link here today to get a free gift set worth up to fifty dollars with your first order. Plus, shipping is fast and FREE.
Headspace: Try this link, with discount code MAJORITY and get one month FREE of their entire mindfulness library.
StartMail: Start securing your email privacy with StartMail. Sign up today and you'll get 50% off your first year! Go to this link here for our special promotion!.
CozyEarth: Go to this link here and enter the special promo code MAJORITY at checkout to SAVE thirty-five percent now.