Maine Massacre Leaves Susan Collins Unmoved on Assault Weapons Ban - The Friday AM Quickie 10/27/23
Look at this cockamamie bullsh*t from Gannett. Talk about fake news! No AI-generated gibberish here, folks. - Corey
---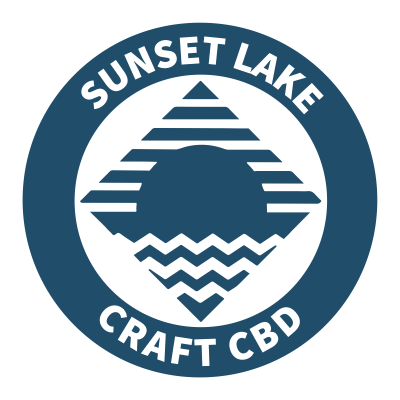 Sunset Lake CBD is brought to you by long-time MR listeners and fans of the show. They know how crazy buying CBD online can be and that's why they want to be your one-stop CBD shop. Unlike some companies, Sunset Lake CBD grows everything that they infuse into their products and will provide you with certified test results with every order.
Still unsure? Email or call and speak to a real person— they can help walk you through the process and recommend the right product for you. They want to make buying CBD stress-free! Visit www.sunsetlakecbd.com and let them help you find that peace of mind. Enter code "leftisbest" (that's one word) at checkout for 20% off every order.
---
Subscribe to the AM Quickie's NEW paid newsletters here!
THE BIG NEWS
18 Dead Is Enough to Swing 1 Vote for Gun Control
Is this what it takes to concede the obvious? Not just another routine massacre, but an especially bloody one, and in one's hometown? Centrist Democratic Rep. Jared Golden of Maine yesterday asked "for forgiveness and support" from his constituents and announced that he was reversing his opposition to a nationwide assault weapons ban. Golden was one of only five House Democrats to vote against the proposed ban last year, and it helped to earn him an A+ rating from a Maine gun rights group, higher even than his GOP challenger.
"I had the false confidence that our community was above this," explained Golden, a Marine Corps veteran who grew up in Lewiston, the scene of America's deadliest mass shooting so far this year. He also copped to "many other misjudgments" that informed his past position on gun control.
Fellow Democrats in the house including Florida Rep. Maxwell Frost and New York Rep. Alexandria Ocasio-Cortez praised Golden's courage in changing his position. But one must ask, how could any American in 2023 – a year that has seen 36 mass shootings so far, the second-highest number on record – seriously imagine that their community is immune from such bloodshed? As belated as Golden's awakening may be, Republican Sen. Susan Collins remains still soundly asleep. She stood alongside Golden at the same press conference and declined to back the assault weapons ban, while proposing another compromise measure and saying "there's always more that can be done." Sure. Whatever. Spoken like a politician who expects to get away yet again with doing nothing at all.
The massive police manhunt for the suspected Lewiston shooter, 40-year-old Army Reserve Sgt. Robert R. Card II, continued last night. Thousands of people stayed locked inside their homes as Maine's largest city, Portland, closed public buildings and Canada's Border Services Agency put its officers on alert. Card's rampage at a bowling alley and a bar killed at least 18 people, some of whom tried to fight back, survivors tell the Washington Post. As with many mass shooters, there were abundant warning signs including prior threats. But contrary to initial reports from police, the Army says it did not train Card as a firearms instructor.
The last word goes to famous Maine author Stephen King, who lives fairly near to where the shootings took place. "It's the rapid-fire killing machines, people," he wrote. "This is madness in the name of freedom. Stop electing apologists for murder."
MORE STORIES TO WATCH
Israel-Gaza War: 27 EU Leaders Call for Cease-Fire
Ice Cream Salesman Hopes to Primary Biden
NBC News reports that many Republicans are convincing themselves of a conspiracy theory that President Joe Biden's reelection campaign is a ruse and "the real leaders of the [Democratic] party," as one Iowa Trump voter puts it, will swap him out with another candidate at the last minute. They bring up Michelle Obama's name a lot, though the former first lady "has given zero indication she wants to be in public office." Biden has picked up another primary challenger, however: third-term Minnesota Rep. Dean Phillips, a member of the flaky centrist Problem Solvers Caucus and an "heir to a Minnesota liquor company who also ran the gelato company Talenti." He says he's running because Biden is too old, basically. If I had to bet, I'd guess Marianne Williamson will get more votes that this guy in the New Hampshire primary.
QUICKEST QUICKIES
SOME NUMBER
10 of 13
That's how many of the emergency requests for relief that Biden administration lawyers have brought to the Supreme Court came in response to decisions from the far-right 5th Circuit Court of Appeals, covering Texas, Louisiana and Mississippi. One law professor calls the 5th Circuit "a meth lab of conservative grievance," per the Washington Post, and as such it has become "the favored launchpad for right-leaning politicians and organizations seeking groundbreaking judicial decisions."
ON THE SHOW TODAY
10/27: It's Casual Friday! Sam is BACK from jury duty! He and Emma speak with Ryan Grim, DC Bureau Chief at The Intercept, to round up the week in news.
DON'T MISS MR CLIPS
Owen Shroyer "'helped create January 6,' prosecutors wrote."
Debate carried on yesterday.
PARTING WORDS
"I feel we stood our ground for what needs to be done for the working-class people."
-- Chicago Ford worker Vicky Gossett, speaking to the Washington Post about the United Auto Workers strike and the union's tentative deal with Ford. Per the New York Times, that deal will likely serve as a template for new contracts with General Motors and Stellantis, and could prompt non-union automakers to "decide to pre-emptively hand out raises to keep labor organizers at bay."
---
Quickie Discount Code Corner
Hey check it out! Stuff on sale!
IAC Laser Engraving: IAC Laser Engraving is a Leftist-owned Worker Collective started by long time listener, Ryan Lubin in September of 2021. Visit iaclasers.com to order your custom item today and enter in Coupon Code: "MAJORITY10" at purchase to receive a 10% discount on their AMAZING products."
ExpressVPN: Secure your online data TODAY by visiting this link. That's https://www.expressvpn.com/majority and you can get an extra three months FREE.
Fast Growing Trees: Go to this link right now, and you'll get FIFTEEN PERCENT OFF your entire order.
Ritual: Get key nutrients without the B.S. Ritual is offering our listeners 10% off during your first three months. Visit here to start your Ritual today.
Aura: Protect yourself from America's fastest-growing crime. Try Aura for 14 days for free: https://aura.com/majority
ZBiotics: Go to https://thld.co/zbiotics_majority_0722 and get 15% off your first order of ZBiotics Pre-Alcohol Probiotic by using my code MAJORITY at checkout. ‌‌‌‌
HoldOn Bags: HoldOn plant-based compostable kitchen/trash bags: Get 20% OFF with code MAJORITY at https://holdonbags.com/majority
StoryWorth: StoryWorth is an online service that helps every other figure in your life share stories through thought-provoking questions about their memories and personal thoughts. Get started right away with no shipping required by going to https://storyworth.com/majority you'll get $10 of your first purchase!
Henson Shaving: Go to https://hensonshaving.com/majority and use code MAJORITY for a free 100-pack of blades!
Quip: If you go to this link RIGHT NOW, you'll get your first refill FREE.
Shopify: Go to this link here for a FREE fourteen-day trial and get full access to Shopify's entire suite of features.
LiquidIV: You can get 25% off when you go to liquidiv.com and use code MAJORITYREP at checkout.
Stamps.com: Start mailing and shipping with stamps.com, and keep more money in your pocket every day. Sign up with promo code MAJORITYREPORT for a special offer that includes a 4-week trial, plus free postage and a digital scale.
ZipRecruiter: Find the right employees for your workplace with ZipRecruiter. Try it FOR FREE at this exclusive web address.
Nutrafol: For FIFTEEN DOLLARS OFF go to https://nutrafol.com/men/ with promo code MAJORITY.
Outer: See the difference at go.liveouter.com/MAJORITY. Plus, for a limited time, get $300 off and FREE shipping.
Sunset Lake CBD: Visit sunsetlakecbd.com.
Grove: Go to this link here today to get a free gift set worth up to fifty dollars with your first order. Plus, shipping is fast and FREE.
Headspace: Try this link, with discount code MAJORITY and get one month FREE of their entire mindfulness library.
StartMail: Start securing your email privacy with StartMail. Sign up today and you'll get 50% off your first year! Go to this link here for our special promotion!.
CozyEarth: Go to this link here and enter the special promo code MAJORITY at checkout to SAVE thirty-five percent now.