The Knives Come Out for Putin - The Monday AM Quickie 6/26/23
Hope y'all had a good Pride weekend! - Corey
---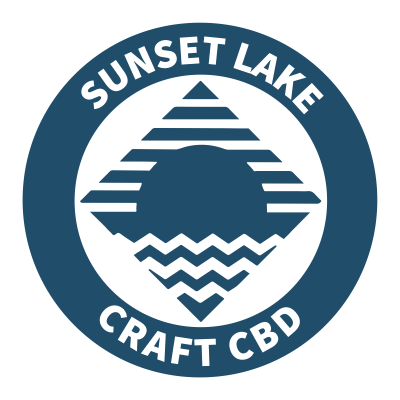 Sunset Lake CBD is brought to you by long-time MR listeners. Because of the support of Majority Report listeners and AM Quickie readers like you, Sunset Lake CBD was able to donate more than $30,000 to mutual aid, reproductive rights, and publicly-owned media organizations in 2022.
If you're looking for help with your aches and pains and want to support a good cause, visit www.sunsetlakecbd.com now and find a product that's right for you. Use code "leftisbest" (all one word) at checkout for 20% off of your order.
---
Subscribe to the AM Quickie's NEW paid newsletters here!
THE BIG NEWS
Fascist-on-Fascist Violence Hits Russia
The world looks different now than it did last week. Close readers of the newsletter were already familiar with Wagner Group mercenary leader Yevgeny Prigozhin before this past weekend, when he launched, then quickly abandoned, an open mutiny against Russia's military leadership. It was also, possibly, an attempted coup d'etat targeting Aspiring Tsar Vladimir Putin himself. This is definitely not what Putin hoped for when he decided to invade Ukraine, leaning heavily on Prigozhin's brutal mercenaries, many of whom were recruited from prison, to do so.
Tensions had been building for months between Wagner and the Russian military, and Prigozhin frequently disparaged Russian military leaders, casting himself as an aggrieved patriot. On Friday morning, Prigozhin took to social media to accuse Russian generals of ordering airstrikes against Wagner fighters. The Russian state responded by ordering Prigozhin's arrest. Then, on Saturday morning, Wagner forces took control of the Russian city of Rostov-on-Don with little resistance, seizing a key military installation there. From Rostov, Prigozhin's mutineers pushed on toward Moscow in a large column with tanks and other heavy weapons. Prigozhin called it a "march for justice," but Putin, on television that night, called it treason. The Russian capital declared an "anti-terrorist operation regime" and began preparing for possible invasion and civil war.
Then by Saturday night, with his mercenaries within 125 miles of Moscow, Prigozhin ordered his men to turn around. He claimed he wanted to avoid bloodshed and that the abrupt reversal was all part of his plan, but who knows whether that's true. What we do know is that the Kremlin confirmed that it had agreed to a deal that will see Prigozhin exiled to Belarus and his mercenaries granted some kind of amnesty and the unenviable opportunity to join the Russian military. It sure looks like Putin, who came to power in post-Soviet turmoil, survived an attempted coup -- but he still looks weaker than he did before all this happened. Per the Financial Times:
"It's a huge humiliation for Putin, of course. That's obvious," said a Russian oligarch who has known the Russian president since the 1990s. "Thousands of people without any resistance are going from Rostov almost to Moscow, and nobody can do anything. Then [Putin] announced they would be punished, and they were not. That's definitely a sign of weakness."
Are Putin's days now numbered? Maybe, but if so, what then? The U.S. government, which claims some advance knowledge of Prigozhin's plot, is among those concerned about what happens with Russia's nuclear weapons if the Russian state collapses. In the short term, the mutiny is probably good news for Ukraine and its war effort. The weakening of Wagner also promises some relief for people in a number of African countries where the mercenary group operates. Beyond that, it's hard to say. The thing is, "we don't know if it's over," as Alexander Vershbow, a former U.S. ambassador to Moscow, tells the Washington Post. "We can speculate all we want, but the fact is we have little idea of what happens next."
MORE STORIES TO WATCH
2024 Watch: Newsom Has an Eye on 2028
Benefits Cuts Keep Americans Hungry, Uneducated
More Americans are going hungry this year, NBC News reports. The latest consumer spending data shows 47 percent of households earning less than $50,000 per year got food stamp benefits in May, up from 39 percent in February. But benefits have declined due to the expiration of federal pandemic aid, and households on both sides of that income divide are spending more of their income on food due to inflation. Nutrition is likely suffering as a result; more than half of low-income households report eating less food due to the cost of groceries. Meanwhile, the Washington Post reports that new work requirements could force a million university students off of the food stamp rolls. Combined with other expanded work requirements for federal benefits, these right-wing policies will deter Americans from attending college and getting higher-paying jobs. Which no doubt suits the Republican Party donor base just fine!
QUICKEST QUICKIES
SOME NUMBER
2.5 million
That's how many people are participating in this year's Hajj pilgrimage to Mecca, the highest number on record. Christian tourism to Saudi Arabia is also up, according to the New York Times.
ON THE SHOW TODAY
6/26: Happy Monday! Sam and Emma speak to Kimberly St. Julian-Varnon, history Ph.D candidate at the University of Pennsylvania, to discuss the recent developments in the Russian/Ukraine conflict that have transpired since Friday.
DON'T MISS MR CLIPS
Kansas is the latest battleground for human rights.
In fairness, I suppose, he wasn't the only one.
PARTING WORDS
"I know one thing: poor people would take this deadly journey again as they are living in misery in Pakistan and economic conditions are unbearable. The governments would do better to stop this, rather than drowning them in the open sea."
-- Pakistani law student Anees Majeed, who lost five relatives in the migrant boat that sank off the Greek coast this month, speaking to the Guardian about the desperation that drove them on a journey they knew could end in death.
---
Quickie Discount Code Corner
Hey check it out! Stuff on sale!
IAC Laser Engraving: IAC Laser Engraving is a Leftist-owned Worker Collective started by long time listener, Ryan Lubin in September of 2021. Visit iaclasers.com to order your custom item today and  enter in Coupon Code: "MAJORITY10" at purchase to receive a 10% discount on their AMAZING products."
ExpressVPN: Secure your online data TODAY by visiting this link. That's https://www.expressvpn.com/majority and you can get an extra three months FREE.
Fast Growing Trees: Go to this link right now, and you'll get FIFTEEN PERCENT OFF your entire order.
Ritual: Get key nutrients without the B.S. Ritual is offering our listeners 10% off during your first three months. Visit here to start your Ritual today.
Aura: Protect yourself from America's fastest-growing crime. Try Aura for 14 days for free: https://aura.com/majority
ZBiotics: Go to https://thld.co/zbiotics_majority_0722  and get 15% off your first order of ZBiotics Pre-Alcohol Probiotic by using my code MAJORITY at checkout. ‌‌‌‌HoldOn Bags: HoldOn plant-based compostable kitchen/trash bags: Get 20% OFF with code MAJORITY at https://holdonbags.com/majority
StoryWorth: StoryWorth is an online service that helps every other figure in your life share stories through thought-provoking questions about their memories and personal thoughts. Get started right away with no shipping required by going to https://storyworth.com/majority you'll get $10 of your first purchase!
Henson Shaving: Go to https://hensonshaving.com/majority  and use code MAJORITY for a free 100-pack of blades!
Quip: If you go to this link RIGHT NOW, you'll get your first refill FREE.
Shopify: Go to this link here for a FREE fourteen-day trial and get full access to Shopify's entire suite of features.
LiquidIV: You can get 25% off when you go to liquidiv.com and use code MAJORITYREP at checkout.
Stamps.com: Start mailing and shipping with stamps.com, and keep more money in your pocket every day. Sign up with promo code MAJORITYREPORT for a special offer that includes a 4-week trial, plus free postage and a digital scale.
ZipRecruiter: Find the right employees for your workplace with ZipRecruiter. Try it FOR FREE at this exclusive web address.
Nutrafol: For FIFTEEN DOLLARS OFF go to https://nutrafol.com/men/ with promo code MAJORITY.
Outer: See the difference at go.liveouter.com/MAJORITY. Plus, for a limited time, get $300 off and FREE shipping.
Sunset Lake CBD: Visit sunsetlakecbd.com.
Grove: Go to this link here today to get a free gift set worth up to fifty dollars with your first order. Plus, shipping is fast and FREE.
Headspace: Try this link, with discount code MAJORITY and get one month FREE of their entire mindfulness library.
StartMail: Start securing your email privacy with StartMail. Sign up today and you'll get 50% off your first year! Go to this link here for our special promotion!.
CozyEarth: Go to this link here and enter the special promo code MAJORITY at checkout to SAVE thirty-five percent now.