Sad! MTG and Boebert Are Fighting Again - The Friday AM Quickie 6/23/23
I'm back Monday for the whole week and then Robert will have you covered for July, when I'll be busy with a big move. - Corey
---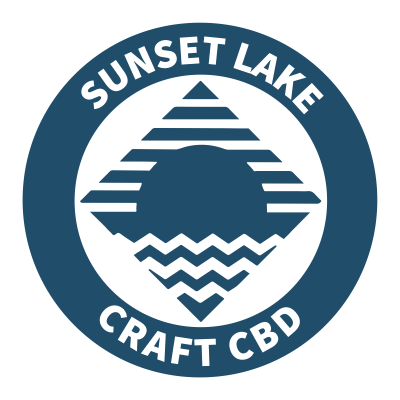 Sunset Lake CBD is brought to you by long-time MR listeners and fans of the show. They know how crazy buying CBD online can be and that's why they want to be your one-stop CBD shop. Unlike some companies, Sunset Lake CBD grows everything that they infuse into their products and will provide you with certified test results with every order.
Still unsure? Email or call and speak to a real person— they can help walk you through the process and recommend the right product for you. They want to make buying CBD stress-free! Visit www.sunsetlakecbd.com and let them help you find that peace of mind. Enter code "leftisbest" (that's one word) at checkout for 20% off every order.
---
Subscribe to the AM Quickie's NEW paid newsletters here!
THE BIG NEWS
Politics Grab Bag: So Long, Marianne?
MORE STORIES TO WATCH
U.S. Border Patrol Facilities Are Unsafe, Inhumane
The Washington Post reports that an internal Homeland Security investigation into the death of an 8-year-old girl at a South Texas border station last month has found that the "system of care for migrants is unsafe and needs a major overhaul."
The June 8 memo from DHS acting chief medical officer Herbert O. Wolfe said the Border Patrol station where Anadith Reyes Álvarez and her family were held "lacked sufficient medical engagement and accountability to ensure safe, effective, humane and well-documented medical care."
The child was not treated by a doctor despite worsening flu symptoms, a fever that reached 104.9 degrees Fahrenheit and a medical history of sickle cell disease and heart problems.
Wolfe found the border station where the girl died kept a list of on-call doctors "that was used so seldom it was 'out of date.'" A private company, Loyal Source Government Services, won a $408 million medical services contract from Customs and Border Patrol in 2020. It has been asked to "take immediate action to review practices...to ensure appropriate care." I'm sure they'll get right on that.
Hard Numbers on Abuse of LGBTQ Americans
A new report by GLAAD and the ADL documents 305 incidents of anti-LGBTQ harassment, 40 incidents of vandalism and 11 incidents of assault from June 2022 through April 2023. "Hard data like this backs up what so many of us in the LGBTQ community are unfortunately experiencing right now," GLAAD president Sarah Kate Ellis tells the New York Times. "That revolting anti-gay comment you saw on a neighbor's social media page, that shocking disinformation about trans youth you heard at a school board meeting, and that attack by extremists at your local Drag Story Hour -- these are not isolated events." Meanwhile, the GOP-controlled North Carolina state House voted to send a trans school sports ban to the desk of Democratic Gov. Roy Cooper -- who, the Associated Press reports, "has little power to block it now that Republicans hold veto-proof majorities in both chambers of the General Assembly."
QUICKEST QUICKIES
SOME NUMBER
48 percent
That's how many honeybee hives U.S. beekeepers lost in the last year, up from 39 percent last year. Former government bee scientist Jeff Pettis calls it a "very troubling loss number when we barely manage sufficient colonies to meet pollination demands in the U.S."
ON THE SHOW TODAY
6/23: It's Casual Friday! Sam hosts Heather Digby Parton, contributing writer at Salon.com and proprietor of the blog Hullabaloo, to round up the week in news.
DON'T MISS MR CLIPS
There's a bill for that.
In case you don't have enough clowns in your life, see above.
PARTING WORDS
"It was bad enough with a Trump administration that didn't seem to care at all about democratic values, but there's now an even deeper dissonance with a Biden administration that has said democracy should be at the core of how it makes foreign policy."
-- Former State Department Daniel Markey, speaking to the Washington Post about President Joe Biden hosting far-right Indian Prime Minister Narendra Modi on a state visit.
---
Quickie Discount Code Corner
Hey check it out! Stuff on sale!
IAC Laser Engraving: IAC Laser Engraving is a Leftist-owned Worker Collective started by long time listener, Ryan Lubin in September of 2021. Visit iaclasers.com to order your custom item today and  enter in Coupon Code: "MAJORITY10" at purchase to receive a 10% discount on their AMAZING products."
ExpressVPN: Secure your online data TODAY by visiting this link. That's https://www.expressvpn.com/majority and you can get an extra three months FREE.
Fast Growing Trees: Go to this link right now, and you'll get FIFTEEN PERCENT OFF your entire order.
Ritual: Get key nutrients without the B.S. Ritual is offering our listeners 10% off during your first three months. Visit here to start your Ritual today.
Aura: Protect yourself from America's fastest-growing crime. Try Aura for 14 days for free: https://aura.com/majority
ZBiotics: Go to https://thld.co/zbiotics_majority_0722  and get 15% off your first order of ZBiotics Pre-Alcohol Probiotic by using my code MAJORITY at checkout. ‌‌‌‌HoldOn Bags: HoldOn plant-based compostable kitchen/trash bags: Get 20% OFF with code MAJORITY at https://holdonbags.com/majority
StoryWorth: StoryWorth is an online service that helps every other figure in your life share stories through thought-provoking questions about their memories and personal thoughts. Get started right away with no shipping required by going to https://storyworth.com/majority you'll get $10 of your first purchase!
Henson Shaving: Go to https://hensonshaving.com/majority  and use code MAJORITY for a free 100-pack of blades!
Quip: If you go to this link RIGHT NOW, you'll get your first refill FREE.
Shopify: Go to this link here for a FREE fourteen-day trial and get full access to Shopify's entire suite of features.
LiquidIV: You can get 25% off when you go to liquidiv.com and use code MAJORITYREP at checkout.
Stamps.com: Start mailing and shipping with stamps.com, and keep more money in your pocket every day. Sign up with promo code MAJORITYREPORT for a special offer that includes a 4-week trial, plus free postage and a digital scale.
ZipRecruiter: Find the right employees for your workplace with ZipRecruiter. Try it FOR FREE at this exclusive web address.
Nutrafol: For FIFTEEN DOLLARS OFF go to https://nutrafol.com/men/ with promo code MAJORITY.
Outer: See the difference at go.liveouter.com/MAJORITY. Plus, for a limited time, get $300 off and FREE shipping.
Sunset Lake CBD: Visit sunsetlakecbd.com.
Grove: Go to this link here today to get a free gift set worth up to fifty dollars with your first order. Plus, shipping is fast and FREE.
Headspace: Try this link, with discount code MAJORITY and get one month FREE of their entire mindfulness library.
StartMail: Start securing your email privacy with StartMail. Sign up today and you'll get 50% off your first year! Go to this link here for our special promotion!.
CozyEarth: Go to this link here and enter the special promo code MAJORITY at checkout to SAVE thirty-five percent now.