The House Does What It Can For Same-Sex Marriage - The Wednesday AM Quickie 7/20/22
One House of Congress is trying, at least. Ball's in the Senate's court. We've also got stories on the Maryland Primaries, Trump, Bannon, and the Secret Service. Meanwhile, Sam and the gang are going to mark the second anniversary of Michael's passing. Corey's with you the rest of the week, hope everyone is well. - Jack
Tell your friends to sign up for this M-F newsletter at AMQuickie.com!
---
THE BIG NEWS
House Passes Bill To Recognize Same-Sex Marriage on Federal Level
We know that they're coming for it. The House knows that they're coming for it. The Senate knows that they're coming for it. They're not even trying to hide it. Here's Ted Cruz, saying what he's been saying for years:
Over the weekend, Senator Ted Cruz, Republican of Texas, said he agreed, asserting in an interview for his podcast that Obergefell and Roe v. Wade had been wrongly decided and that both had "ignored two centuries of our nation's history." But he added that overturning the same-sex marriage ruling, which he called "clearly wrong," could be disruptive and would be unlikely.
So Obergefell is wrong, but don't worry – Cruz says the court's not going to overturn it. Just like Susan Collins promised us they wouldn't overturn Roe. Huh.
The consolation prize is this: the House is at least nominally trying. On Tuesday, the Democratic-led House passed the Respect for Marriage Act, joined by 47 Republicans, which would codify the federal protections put in place after Obergefell. This is a worthy step, but as always, we now go to the Senate, which makes me mad to even type these days.
Because look at this crap too! The Senate isn't even committed to bringing the bill to a vote! Even though they very possibly could get more than just two GOP flips on it!
In the Senate, Chuck Schumer, Democrat of New York and the majority leader, did not commit to bringing up the measure but said he was "going to look at everything that we can do to deal with these issues" following the court's decision overturning abortion rights in Dobbs v. Jackson Women's Health Organization.

"Let's face it: This is a MAGA Supreme Court — a MAGA, right-wing extremist Supreme Court — very, very far away from not only where the average American is, but even the average Republican," Mr. Schumer said.
Come on!!! Collins and Murkowski can't be the only ones who would vote for that. The GOP has found that support for gay marriage isn't a dealbreaker – most of the country is clearly fine with it. From Politico:
Attitudes concerning same-sex marriage have shifted rapidly in recent years. Republicans have largely moved on from their adamant opposition to same-sex marriage in cultural wars. A record 71 percent of people in the U.S. support gay marriage, according to a June poll from Gallup.
And Schumer won't even confirm that he'll bring it up for a vote! I don't know what to say anymore.
---
MORE STORIES TO WATCH
AOC and Ilhan Omar Get Arrested for Civil Disobedience
Representatives Alexandria Ocasio-Cortez, Ilhan Omar and most of the rest of the "Squad" were arrested on Tuesday during a planned civil disobedience action to support abortion rights. The right wing immediately painted it as a photo op, which, sure, but that's also what exactly what planned civil disobedience is – a way of calling attention to a wider cause by deliberately ignoring laws. In this case, AOC, Ilhan and the rest were arrested for blocking traffic at an intersection near the Supreme Court. All told, Capitol Police arrested 35 people, 17 of whom were members of Congress.
Trump-Loving Moron Wins GOP Primary for Maryland Governor, And Other Stories
The Maryland primaries, rapid fire: Dan Cox, political newcomer and mega Trump-lover wins the GOP primary for governor. Cox was last seen trying to impeach Maryland's also Republican governor Larry Hogan for enacting restrictions during the pandemic, just so you're clear on where he's coming from. As far as the Democrats go, flashy Oprah Winfrey-endorsed candidate Wes Moore is in a commanding lead for the nomination, ahead of former Labor Secretary Tom Perez, though it's close enough that votes are still being counted when I'm writing this. The House races are largely in safely Dem Districts, so I'll leave you with this 538 long-dive on some of the more granular details about the races there.
---
Quickest Quickies
---
SOME NUMBER
104
Degrees Fahrenheit that parts of Britain hit yesterday, in the worst heatwave on record for much of Europe.
---
ON THE SHOW TODAY
7/20 The MR Crew join together to commemorate the 2nd anniversary of dear friend and colleague Michael Brooks's passing. They'll be joined to reminisce and remember Michael and his legacy by his sister Lisha, Joshua Kahn Russell, Wosny Lambre, and Bhaskar Sunkara.
---
Don't Miss MR Clips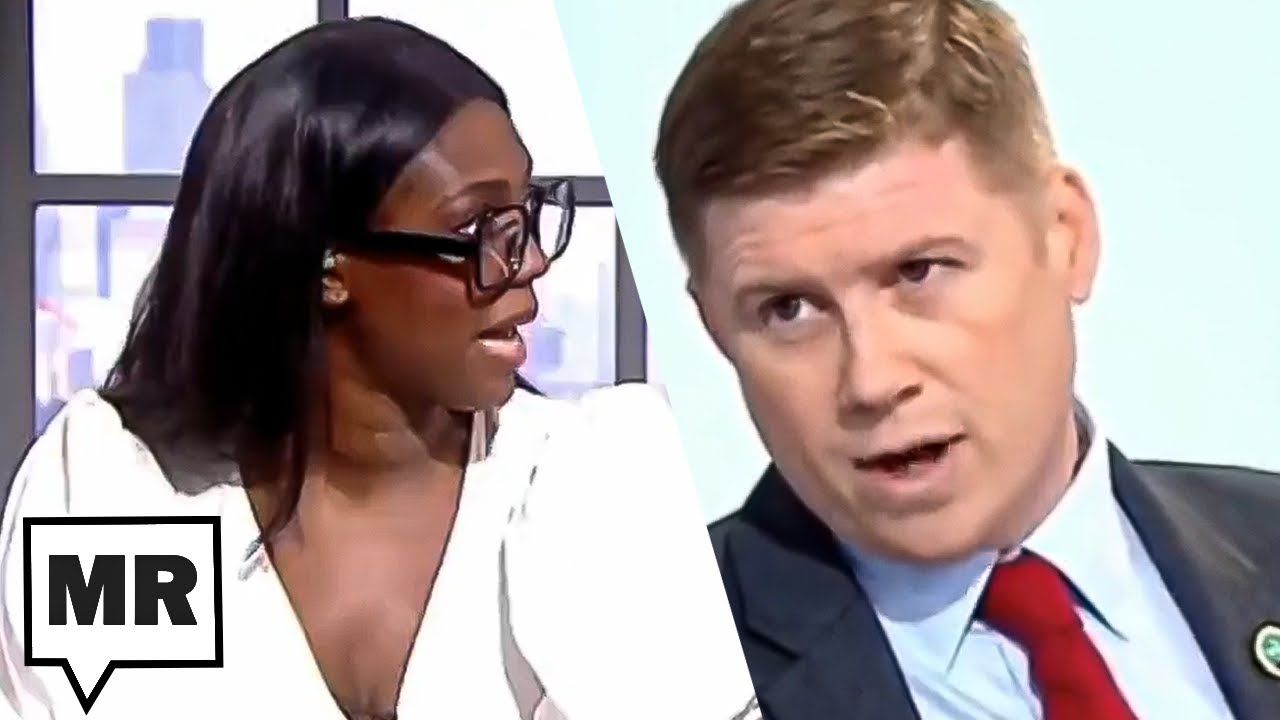 I saved the thumbnail image for this clip onto my computer with the filename "RAILBOSS" which tells you all you need to know.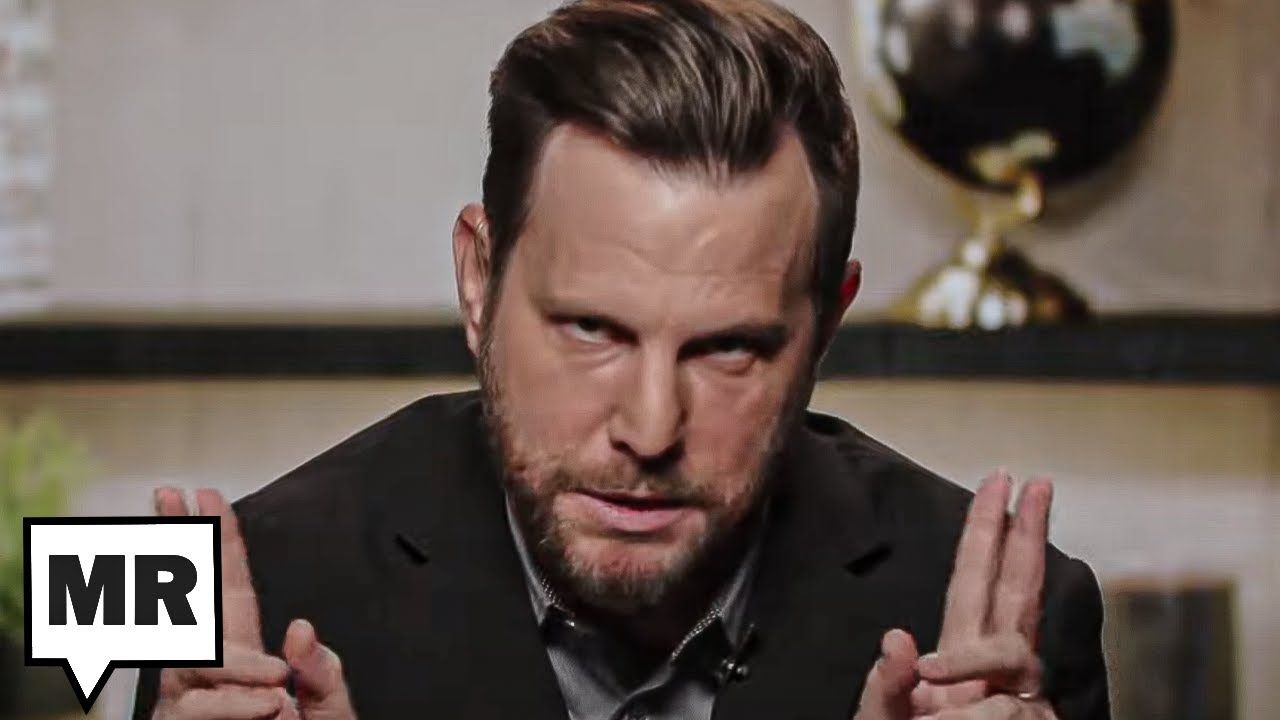 So naturally he's doubling down on the anti-trans stuff.
---
PARTING WORDS
"This is a disaster," said Christine Bertrand, a resident who was evacuated from the Miquelots neighborhood Monday night, as a thick, black cloud of smoke engulfed the area. "We never thought the fires would reach us."
From the NYT's coverage of wildfires in France. Nobody thinks the fires will reach them until they do.
---
Quickie Discount Code Corner
Hey check it out! Stuff on sale!
LATEST ADDITIONS!
Established Titles: Get an amazing gift for your dad this Father's Day! Go to https://establishedtitles.com/majority and get 10% off today.
Vessi: Go to https://vessi.com/majority and use code MAJORITY for $25 off each pair of adult Vessi shoes! Free shipping to US, CA, AUS, NZ, JP, TW, KR, SGP
ALL THE REST!
ExpressVPN: Secure your online data TODAY by visiting this link. That's https://www.expressvpn.com/majority and you can get an extra three months FREE.
Fast Growing Trees: Go to this link right now, and you'll get FIFTEEN PERCENT OFF your entire order.
Ritual: Get key nutrients without the B.S. Ritual is offering our listeners 10% off during your first three months. Visit here to start your Ritual today.
Aura: Protect yourself from America's fastest-growing crime. Try Aura for 14 days for free: https://aura.com/majority
Quip: If you go to this link RIGHT NOW, you'll get your first refill FREE.
Shopify: Go to this link here for a FREE fourteen-day trial and get full access to Shopify's entire suite of features.
LiquidIV: You can get 25% off when you go to liquidiv.com and use code MAJORITYREP at checkout.
Stamps.com: Start mailing and shipping with stamps.com, and keep more money in your pocket every day. Sign up with promo code MAJORITYREPORT for a special offer that includes a 4-week trial, plus free postage and a digital scale.
ZipRecruiter: Find the right employees for your workplace with ZipRecruiter. Try it FOR FREE at this exclusive web address.
Nutrafol: For FIFTEEN DOLLARS OFF go to https://nutrafol.com/men/ with promo code MAJORITY.
Outer: See the difference at go.liveouter.com/MAJORITY. Plus, for a limited time, get $300 off and FREE shipping.
Sunset Lake CBD: Visit sunsetlakecbd.com.
Grove: Go to this link here today to get a free gift set worth up to fifty dollars with your first order. Plus, shipping is fast and FREE.
Headspace: Try this link, with discount code MAJORITY and get one month FREE of their entire mindfulness library.
StartMail: Start securing your email privacy with StartMail. Sign up today and you'll get 50% off your first year! Go to this link here for our special promotion!.
CozyEarth: Go to this link here and enter the special promo code MAJORITY at checkout to SAVE thirty-five percent now.https://www.youtube.com/watch?v=fyOocF3wW8I