Where We're At With the End of Roe - The Monday AM Quickie 6/27/22
You all know the big news we're covering, but let's take stock of where we're at. I'm with you today and tomorrow, then Corey will take up the week.  - Jack
Tell your friends to sign up for this M-F newsletter at AMQuickie.com!
---
THE BIG NEWS
Democrats Fundraise While the Public Protests the End of Roe
The Democratic party has a convenient solution for most of the problems in this country: give them money to win elections, and it will all go away. Shockingly, that's the pitch they're still making after a conservative court overturned Roe v Wade, triggering bans on abortion in at least 15 states that will go into effect sometime in the next 30 days (each state's trigger law is a bit different).
No one jumped the gun harder than Speaker of the House Nancy Pelosi, who sent out a fundraising blast just minutes after the Court's opinion dropped on Friday. Per Insider:
"Can you chip in $15 so we can WIN these midterms and finally codify reproductive rights into law?" House Speaker Nancy Pelosi wrote supporters minutes after the high court's 6-3 ruling. "Our ONLY option is to marshal a response so historic — 100,000 gifts before midnight — that we DEFEAT every anti-choice Republican that made this happen, EXPAND our Majorities, and FINALLY codify our reproductive rights into law. So, can I expect to see your name on my "Pro-Choice Champion" list tomorrow morning?"
The Biden administration has been similarly feckless: 34 Senate Democrats have urged him to take swifter and more decisive action, even as his press secretary has repeatedly confirmed that he still does not support expanding the court and has demurred on any solid answer on the filibuster. Instead, they offered this (via NPR):
"Voters need to make their voices heard," Biden said, calling on them to elect candidates that will restore the right to an abortion at the congressional and local level. "This fall Roe is on the ballot. Personal freedoms are on the ballot. The right to privacy, liberty, equality, they're all on the ballot.
This is something that I am personally struggling with: the fact that the sitting president, who has a majority in the House and Senate, is essentially doing nothing, is going to break my brain. It doesn't matter if Manchin and Sinema would block any movement on the filibuster – the fact that Biden isn't even trying to use his power is just incredibly disappointing.
Meanwhile, the cops are doing what cops do: in Arizona, police dispersed protesters outside of the Capitol building with tear gas; in DC, riot police were on scene minutes after the decision came down, though they largely acted to keep pro-and anti-abortion groups apart.
The next phase of the battle, which we'll have to watch this week, appears to be over access too and availability of abortion pills, which conservative states are trying frantically to suppress and criminalize. This is going to be a long and brutal fight.
---
MORE STORIES TO WATCH
G7 Bans Russian Gold As Blood and Bombings Continue in Ukraine
Some Ukraine updates, rapid-fire: Russia struck Kyiv and other cities with a barrage of missiles over the weekend, upending weeks of quiet in the capital. Ukrainian forces retreated from Severodonetsk, the key eastern city Russia has been trying to take for weeks. Meanwhile, the G7 is set to announce a ban on imports of Russian gold, another multi-billion dollar industry for the company. And the Times reports that a network of U.S. commandos and spies is directing intelligence and resources in Ukraine, including some CIA assets that are in-country, mostly in the capital of Kyiv. This isn't particularly surprising, but it's good to keep track of our government's part in this war.
Biden Signs Gun Bill Into Law
Well, it's official: Joe Biden signed the bipartisan gun bill into law on Saturday. By now you probably know what's in the bill: some vague attempts at expanding background checks and red flag laws, some more funding for intervention programs, a slight tightening of the boyfriend loophole. It is what it is. But what's interesting to me is how hard the Democrats – and Biden – are going to lean on this tiny incremental step as a massive success of bipartisanship, despite it taking two brutal mass shootings in the span of about a week to even get the tiniest bit of Republican support on a gun bill that doesn't do much of anything to change the circumstances that allowed those shootings to happen. But hey – any lives saved are better than none. It's just a shame we aren't likely to get any more progress on this issue until the next mass murder – if then.
---
Quickest Quickies
---
SOME NUMBER
104 degrees
Temperature that the central Japanese city of Isesaki reached on Saturday, breaking a record for this time of year, and indicative of the sweltering temperatures hitting all over the country as climate changes continues.
---
ON THE SHOW TODAY
6/27: Sam hosts Khiara M. Bridges, professor of law at the University of California, Berkeley, to discuss the recent overturning of Roe V. Wade and the repeal of concealed carry laws in New York State by the Supreme Court.

---
Don't Miss MR Clips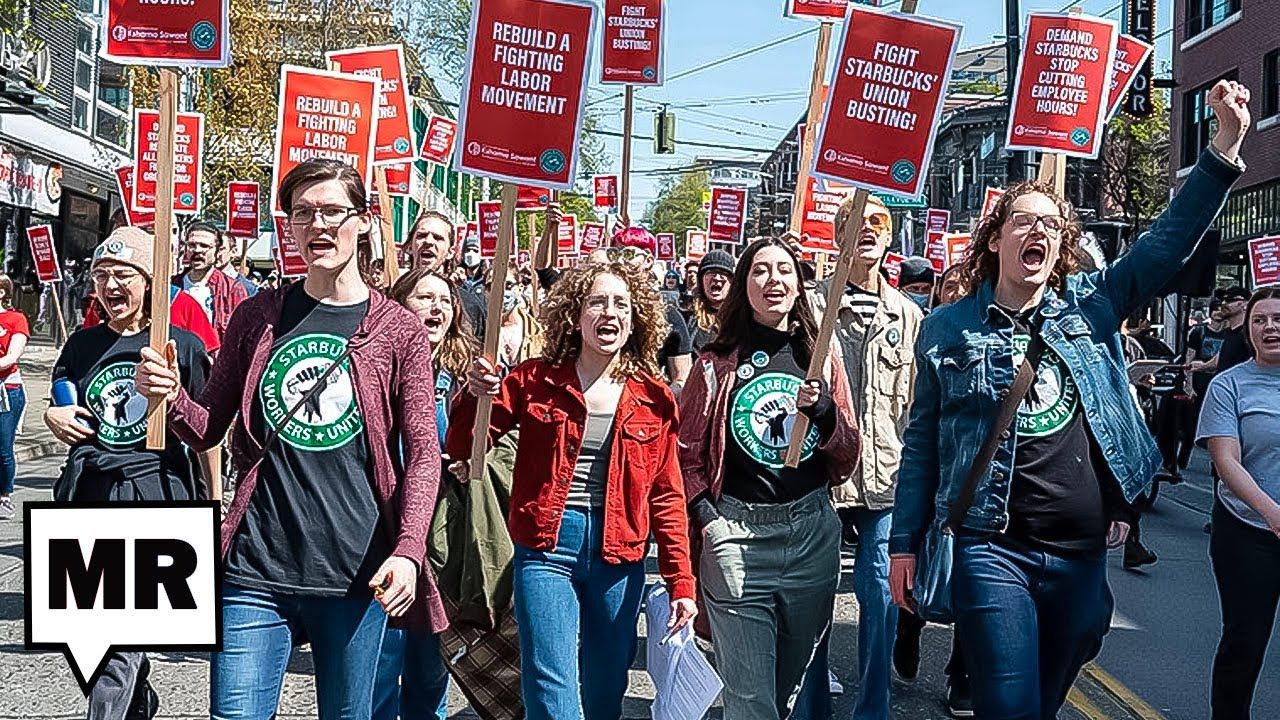 What Starbucks Customers Can Do To Help Unionizing Employees
Want to support Starbucks employees in their fight for a union? Here's how you can help.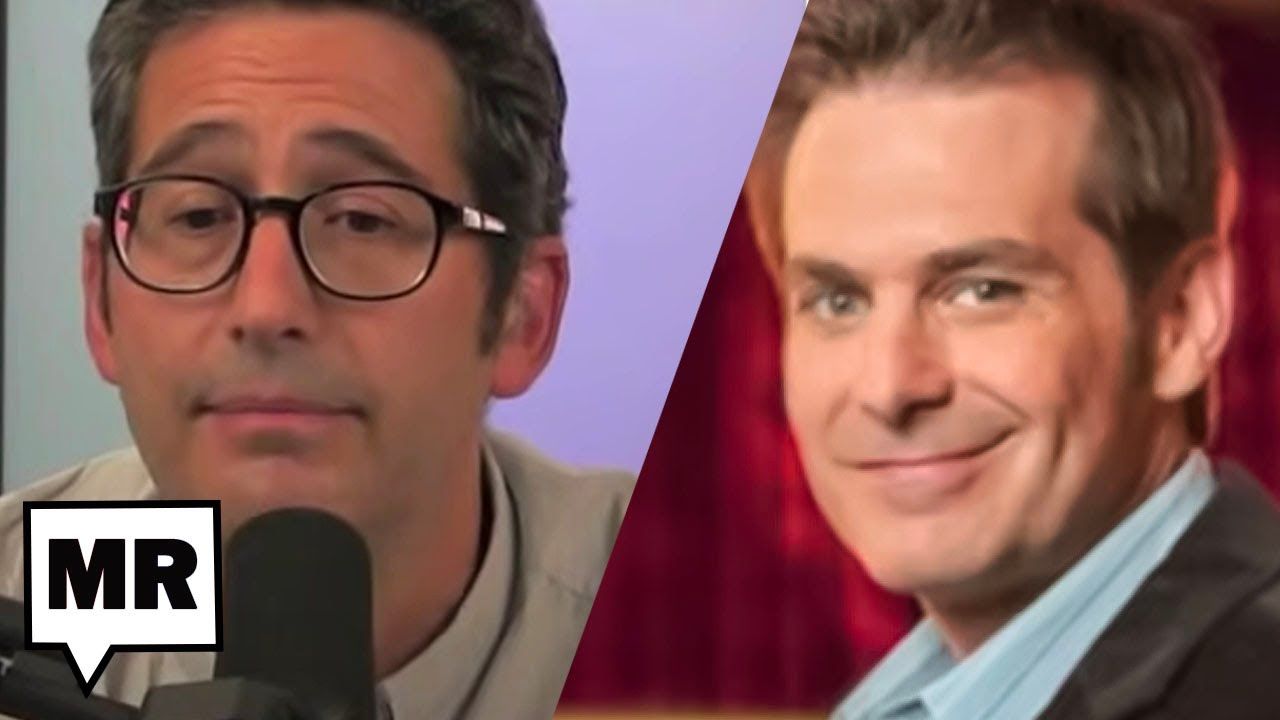 Ex-Dore Fan Says Seder's Debate With Jimmy Converted Him To MR Crew
An ex-Jimmy Dore fan found his debate with Sam from 2016 and decided to switch to listening to TMR instead.
---
PARTING WORDS
"Just the thought of something happening to my daughter, whether by force or by her choice, and there's an unwanted pregnancy, I want to be able to handle that. If I need to handle that on my own, then I will."
Katie Thomas, 42, an Arkansas mother who purchased abortion pills for her 16-year-old daughter when she learned that her state would soon ban the practice.
---
Quickie Discount Code Corner
Hey check it out! Stuff on sale!
LATEST ADDITIONS!
Established Titles: Get an amazing gift for your dad this Father's Day! Go to https://establishedtitles.com/majority and get 10% off today.
Vessi: Go to https://vessi.com/majority and use code MAJORITY for $25 off each pair of adult Vessi shoes! Free shipping to US, CA, AUS, NZ, JP, TW, KR, SGP
ALL THE REST!
ExpressVPN: Secure your online data TODAY by visiting this link. That's https://www.expressvpn.com/majority and you can get an extra three months FREE.
Fast Growing Trees: Go to this link right now, and you'll get FIFTEEN PERCENT OFF your entire order.
Ritual: Get key nutrients without the B.S. Ritual is offering our listeners 10% off during your first three months. Visit here to start your Ritual today.
Aura: Protect yourself from America's fastest-growing crime. Try Aura for 14 days for free: https://aura.com/majority
Quip: If you go to this link RIGHT NOW, you'll get your first refill FREE.
Shopify: Go to this link here for a FREE fourteen-day trial and get full access to Shopify's entire suite of features.
LiquidIV: You can get 25% off when you go to liquidiv.com and use code MAJORITYREP at checkout.
Stamps.com: Start mailing and shipping with stamps.com, and keep more money in your pocket every day. Sign up with promo code MAJORITYREPORT for a special offer that includes a 4-week trial, plus free postage and a digital scale.
ZipRecruiter: Find the right employees for your workplace with ZipRecruiter. Try it FOR FREE at this exclusive web address.
Nutrafol: For FIFTEEN DOLLARS OFF go to https://nutrafol.com/men/ with promo code MAJORITY.
Outer: See the difference at go.liveouter.com/MAJORITY. Plus, for a limited time, get $300 off and FREE shipping.
Sunset Lake CBD: Visit sunsetlakecbd.com.
Grove: Go to this link here today to get a free gift set worth up to fifty dollars with your first order. Plus, shipping is fast and FREE.
Headspace: Try this link, with discount code MAJORITY and get one month FREE of their entire mindfulness library.
StartMail: Start securing your email privacy with StartMail. Sign up today and you'll get 50% off your first year! Go to this link here for our special promotion!.
CozyEarth: Go to this link here and enter the special promo code MAJORITY at checkout to SAVE thirty-five percent now.