Supreme Court Says Prayer at Public Schools is Fine - The Tuesday AM Quickie 6/28/22
The Supreme Court's last day of decisions in this session is Wednesday, but we've got one big one to talk about before then. I'm off after today, you're in good hands with Corey.  - Jack
Tell your friends to sign up for this M-F newsletter at AMQuickie.com!
---
THE BIG NEWS
Supreme Court Comes Down in Favor of 50-Yard-Line Prayers
The case was a strange one: a high-school football coach suspended from his job for holding prayers on the 50-yard-line after games, who sued the school and ran it all the way up to the Supreme Court, where it became a landmark decision that throws the future of the separation of church and state into doubt.
The court ruled 6-3, along the lines you by now can expect on basically every decision, that the First Amendment protected the coach's right to perform Christian prayers with his students after the game. To be honest, the infraction itself seems innocuous enough – particularly if, in a perfect world, it was applied fairly to coaches who wished to offer uh... non-Christian prayers with their team. But that's not what was on the table, and we certainly don't live in a perfect world. Here's Justice Sonia Sotomayor, who wrote the dissent, breaking it down via the NYT:
In dissenting from Monday's decision, Justice Sonia Sotomayor wrote that the majority had gone astray by prioritizing the religious rights of a school official over those of his students, who could feel pressure to take part in religious activities.

"In doing so," she wrote, "the court sets us further down a perilous path in forcing states to entangle themselves with religion, with all of our rights hanging in the balance."
That's precisely what this means. The ruling, taken in context with the Court's enforcement of federal private school funding going to religious schools, is another step in the fraying of the separation of Church and state and instituting a system in which religious institutions have more and more influence over formerly secular aspects of life, like our education system. And you can bet that these rules won't be fairly applied for all religions as we go forward – the system is designed so that America's Christian right always comes out on top, and they have a 6-3 majority on the highest judicial body in the country in order to enforce it.
The court plans to hold its next opinion day of this session on Wednesday, so if you're waiting for what will surely be a dismal EPA decision... welp. It's probably coming then.
---
MORE STORIES TO WATCH
Louisiana Judge Defies S.C., Blocks State's "Trigger Law"
The Supreme Court may be the highest in the land, but that doesn't mean that judges with a less fascist interpretation of the law are simply going to let everything the SC's ruling on Dobbs means go into effect without a fight. In Louisiana, Judge Robin M. Giarrusso of the Orleans Parish Civil District Court, granted lawyers for one of the state's three remaining abortions clinics an emergency temporary restraining order blocking the state's trigger law, and set a hearing for the case for July 8. The clinic's lawyers said it would resume providing abortions in the mean time; their case argues that Louisiana's trigger law violates the state's constitution and is "void for vagueness" because of its imprecise language.
Russian Airstrike Hits Busy Shopping Market, Death Toll Still Unknown
A Russian airstrike hit a bustling shopping mall on Monday afternoon in the southern city of Kremenchuk, engulfing the complex in flames and killing an indeterminate amount of civilians. As of Monday night, regional authorities put the death toll at 16, and the Times reports that first responders are still sorting through the rubble. Dozens are reportedly injured. Russia has stepped up its long range missile attacks on targets around Ukraine recently, hitting both military installations and civilian areas; one strike also killed five people in the northern city of Kharkiv on Monday.
---
Quickest Quickies
---
SOME NUMBER
65
Approximate number of missiles Russia has fired across Ukraine over the weekend, a tally that was increased on Monday as the long-range bombardment of civilian and military targets in the country increased.
---
ON THE SHOW TODAY
6/28: Sam hosts William Forbath, Associate Dean for Research at the University of Texas at Austin Law School, and Joseph Fishkin,  Professor at the UCLA School of Law, to discuss their recent book The Anti-Oligarchy Constitution: Reconstructing the Economic Foundations of Democracy.

---
Don't Miss MR Clips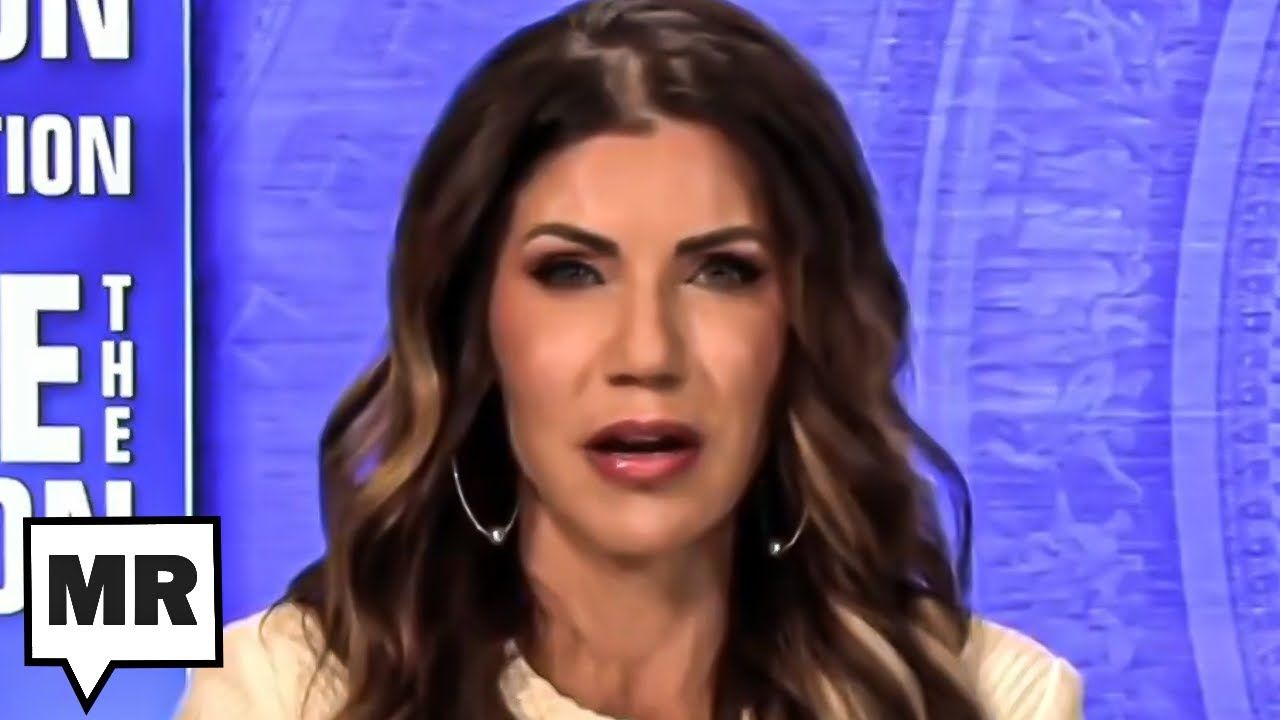 GOP Governor Says No Exceptions In South Dakota Trigger Law
Governor of South Dakota Kristi Noem defends no exception for rape or incest after South. Dakota trigger law has gone into place after the SCOTUS ruling reversing Roe v Wade which once federally gave women the right to choose.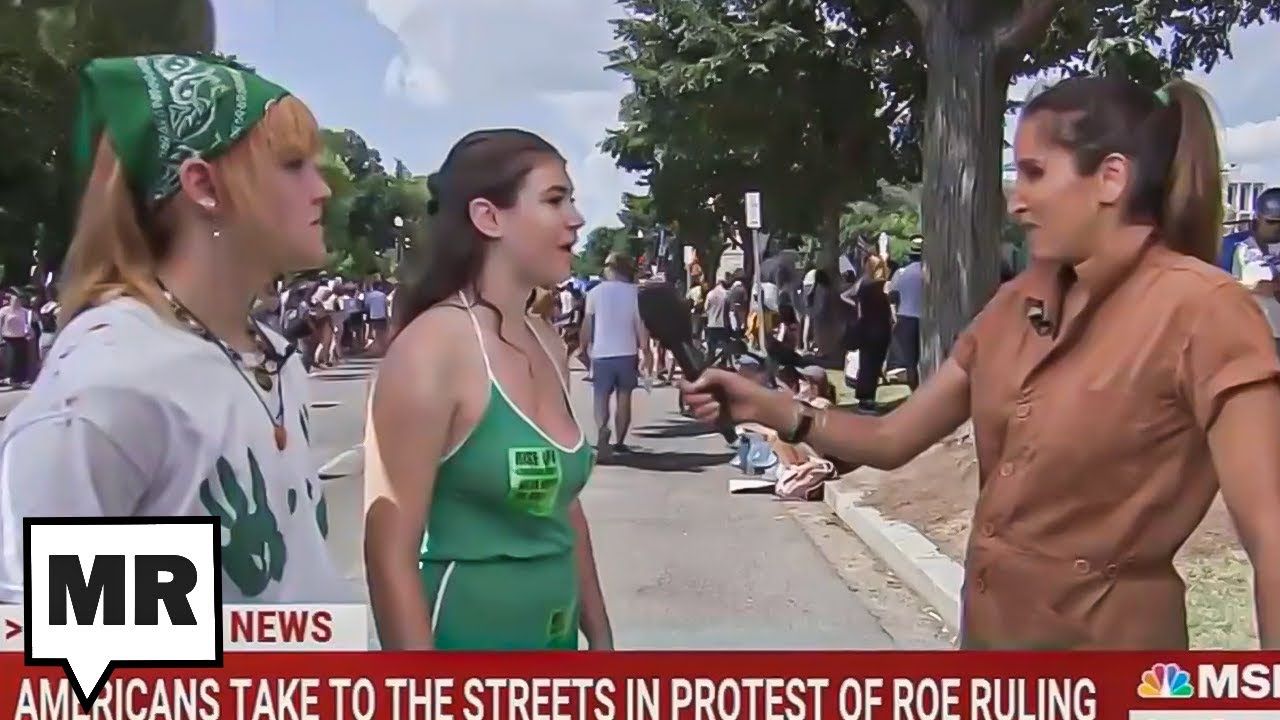 MSNBC Schooled By Pro-Choice Activists On Democratic Leadership's Failures
Pro-Choice activists tell an MSNBC journalist that Democrats had multiple opportunities to codify Roe v Wade, but choose not to and continue to use it as a campaign point.
---
PARTING WORDS
"And in the White House, Mike Pence provided the guidance and advice to the president to select Justices Neil Gorsuch, Brett Kavanaugh, and Amy Coney Barrett, three of the five votes making this incredible moment possible. Lives will be saved."
-- excerpt from a video posted by Mike Pence's organization Advancing American Freedom that perfectly encapsulates the former VP's "lean-in" moment to the Christian fascist takeover he's always wanted. Pence is trying to claim credit and perhaps wiggle the evangelical vote away from Trump if they both run in 2024.
---
Quickie Discount Code Corner
Hey check it out! Stuff on sale!
LATEST ADDITIONS!
Established Titles: Get an amazing gift for your dad this Father's Day! Go to https://establishedtitles.com/majority and get 10% off today.
Vessi: Go to https://vessi.com/majority and use code MAJORITY for $25 off each pair of adult Vessi shoes! Free shipping to US, CA, AUS, NZ, JP, TW, KR, SGP
ALL THE REST!
ExpressVPN: Secure your online data TODAY by visiting this link. That's https://www.expressvpn.com/majority and you can get an extra three months FREE.
Fast Growing Trees: Go to this link right now, and you'll get FIFTEEN PERCENT OFF your entire order.
Ritual: Get key nutrients without the B.S. Ritual is offering our listeners 10% off during your first three months. Visit here to start your Ritual today.
Aura: Protect yourself from America's fastest-growing crime. Try Aura for 14 days for free: https://aura.com/majority
Quip: If you go to this link RIGHT NOW, you'll get your first refill FREE.
Shopify: Go to this link here for a FREE fourteen-day trial and get full access to Shopify's entire suite of features.
LiquidIV: You can get 25% off when you go to liquidiv.com and use code MAJORITYREP at checkout.
Stamps.com: Start mailing and shipping with stamps.com, and keep more money in your pocket every day. Sign up with promo code MAJORITYREPORT for a special offer that includes a 4-week trial, plus free postage and a digital scale.
ZipRecruiter: Find the right employees for your workplace with ZipRecruiter. Try it FOR FREE at this exclusive web address.
Nutrafol: For FIFTEEN DOLLARS OFF go to https://nutrafol.com/men/ with promo code MAJORITY.
Outer: See the difference at go.liveouter.com/MAJORITY. Plus, for a limited time, get $300 off and FREE shipping.
Sunset Lake CBD: Visit sunsetlakecbd.com.
Grove: Go to this link here today to get a free gift set worth up to fifty dollars with your first order. Plus, shipping is fast and FREE.
Headspace: Try this link, with discount code MAJORITY and get one month FREE of their entire mindfulness library.
StartMail: Start securing your email privacy with StartMail. Sign up today and you'll get 50% off your first year! Go to this link here for our special promotion!.
CozyEarth: Go to this link here and enter the special promo code MAJORITY at checkout to SAVE thirty-five percent now.