Strike-tember Is Upon Us: What Will Biden Do? - The Tuesday AM Quickie 9/13/22
It's time for some labor action – and one of Biden's first big tests in that department as president. Plus, a new war on the horizon? Let's dive in. Not included: Emmy coverage or continued Queen death coverage, sorry. - Jack
Tell your friends to sign up for this M-F newsletter at AMQuickie.com!
THE BIG NEWS
Biden is Facing Down a Rail Strike. Which Side Will He Be On?
The Biden administration is looking at one of its first major inter-party crucibles – you know, besides all of the others it failed. Still, the looming prospect of a nationwide rail workers' strike represents a threat to Biden's political power that rivals few others, in my opinion.
First, the details: there are 12 major labor unions that represent workers at almost every level of the nationwide rail network, which work with their respective companies to keep basically all freight and passenger rail moving around the country. Of those, two of the most powerful unions – the ones representing engineers and conductors – are still at loggerheads with their respective managements over a variety of work conditions, chiefly lack of sick days and attendance policies that penalize workers for taking time off, according to the Washington Post. The ten other unions have tentative agreements with management, but are expected to strike all the same in solidarity with the two unions still fighting unless a deal is found. The deadline is midnight on Friday.
If they don't find a deal, a shutdown could be a massive upheaval of the entire country's transit network. Per the Post:
The Federal Railroad Administration, a part of the Transportation Department, has estimated that failure to reach an agreement could cost the U.S. economy as much as $2 billion per day in lost economic output. U.S. Chamber of Commerce President and CEO Suzanne P. Clark on Monday said a strike would be an "economic disaster" with "catastrophic economic impacts," calling for urgent action to resolve the standoff.

...

A strike could also have a significant impact on a variety of industries — energy, automobiles, agriculture and retail — which all depend on freight rails to transport inventory from the ports to warehouses and distribution centers. And the shutdowns would cause a domino effect, paralyzing multiple sectors.

In the case of retailers, they would miss their shipping and pickup dates, leaving cargo in limbo without a place to go, according to Jonathan Gold, the vice president of supply chain and customs policy at the National Retail Federation.
So where does Biden come in? Well, the President made recommendations through an intermediary board he appointed back in July, urging the managers to accept a deal that included wage hikes and bonuses. That's what got 10 out of the 12 unions on board. But those recommendations did not address the two big unions sick days and attendance complaints, which they're pissed at the administration about.  (Pete Buttigieg is also reportedly involved in trying to broker a deal). So the crucible here is whether or not Biden will pass the gut check and lean on the companies to offer more, or sell out the unions. What actually happens will surely be some compromise in the middle, but if it leaves a bad taste in the union's mouths, that's a huge problem for Biden – and the Democrats in general. Remember that Pete has presidential ambitions too – if he's seen as the Transport secretary that screwed over the Teamsters, he's not in for a very good time in the future. We'll follow this one as it develops.
MORE STORIES TO WATCH
Another War May Have Just Begun
Clashes have erupted yet again on the border of Armenia and Azerbaijan, with both sides blaming the other for re-opening the hostilities. Azerbaijan attacked the disputed Armenian enclave of Nagorno Karabakh in 2020, establishing full control of the territory which both sides claim. The key difference in this case is that the fighting isn't taking place on disputed territory, but rather on sovereign soil of both countries, meaning it has more of a chance of spiraling into a wider conflict. Secretary of State Anthony Blinken is reportedly "deeply concerned," which is the boilerplate response for "we don't like this but we haven't decided which side to come down on yet."
Lindsey Graham is About to Introduce A Nationwide Abortion Ban
Welp, there it is: Lindsey Graham is reportedly set to introduce a nationwide abortion ban bill into the Senate. Per the Washington Post's reporting, this is expected to be a 15-week abortion ban. The bill won't pass in a Democratic-controlled Senate or House, but it's still a pretty powerful mission statement of where the far right intends to go if they win the midterms. WaPo reporter Caroline Kitchener has some good details in her thread on the potential bill, which will likely come out at a press conference with anti-abortion groups sometime today.
QUICKEST QUICKIES
SOME NUMBER
34
Number of different types of documents requested by one public records request in Wisconsin for 2020 voting records, part of an organized campaign by Trump supporters to flood election officials in swing states with busywork before election season.
ON THE SHOW TODAY
9/13: Emma is back! Sam and her break down the biggest headlines of the day. Then they are joined by Mike Duncan, host of the Revolutions podcast, and author of the recent book Hero of Two Worlds: The Marquis de Lafayette in the Age of Revolution.
DON'T MISS MR CLIPS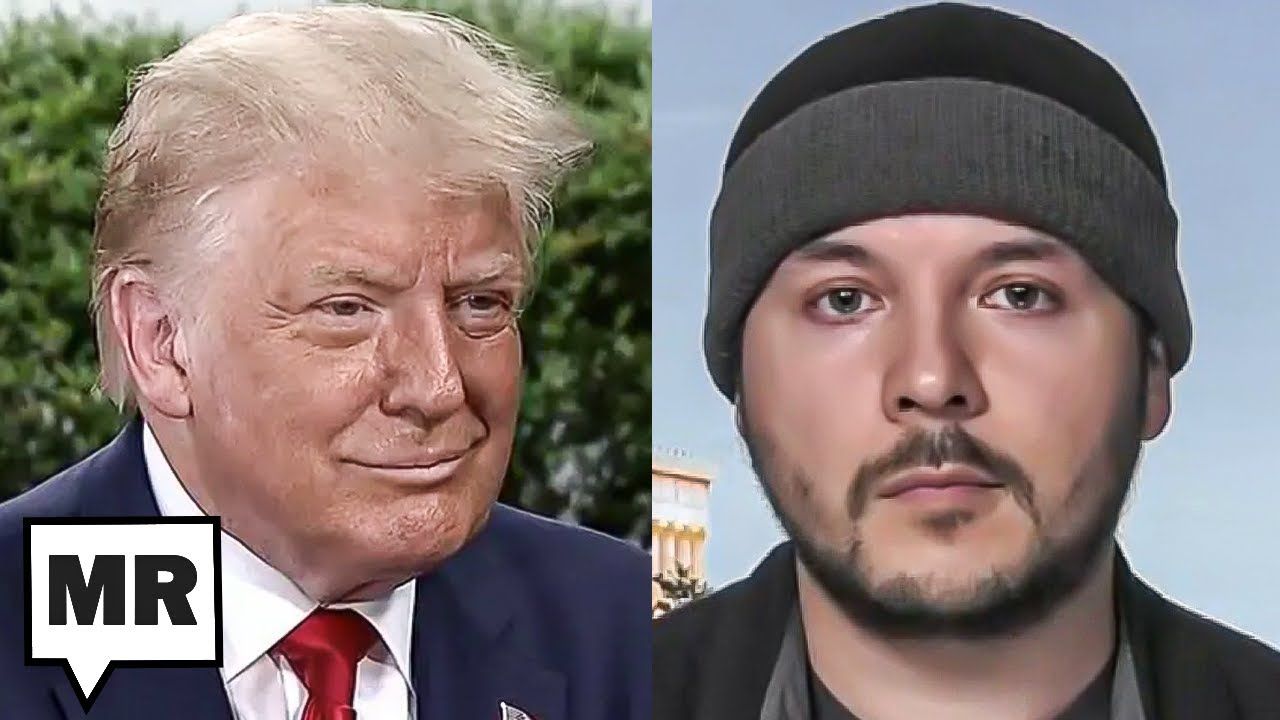 Tim Pool is joined by Libertarian Dave Smith and claims that Donald Trump is the greatest president of his lifetime... and is then shredded by Smith.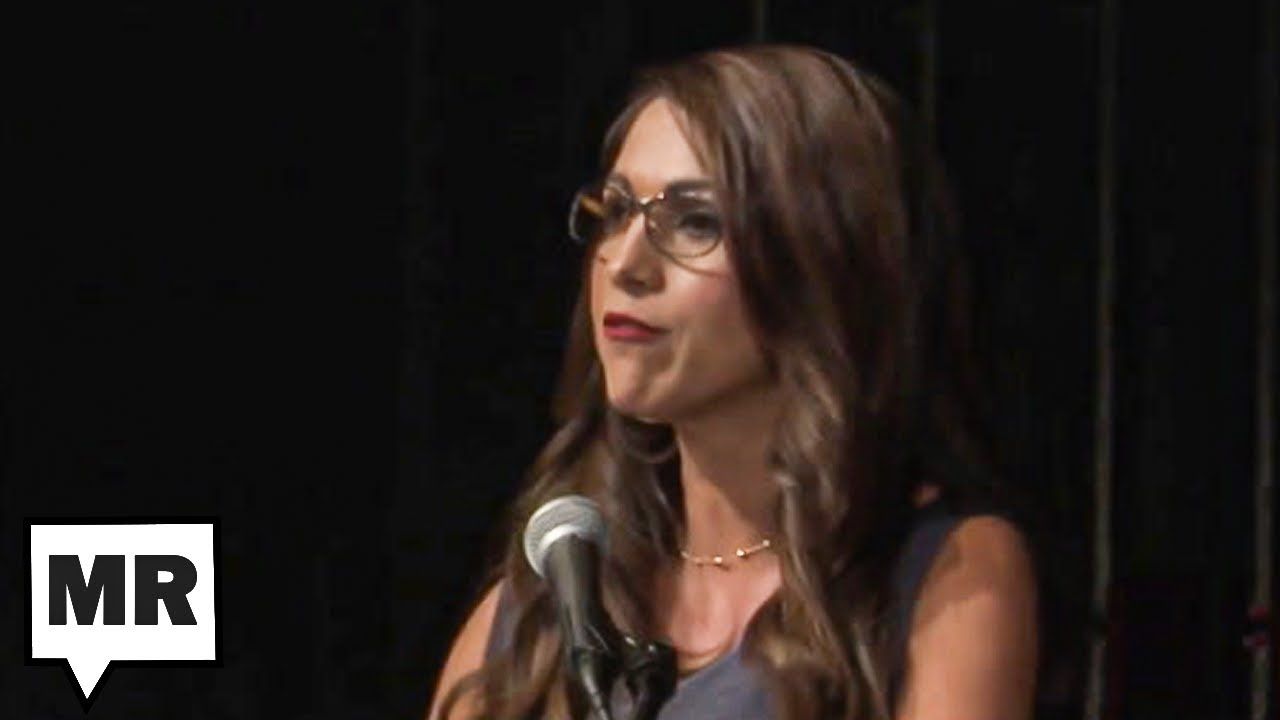 This is all they've got – just repeat Pelosi over and over and over.
PARTING WORDS
"We're facing the potential of a strike, because the railroad refuses to grant one single day of sick time. It's about the phone rings at 2 a.m. to be at work at 4 a.m., after just 10 hours of rest prior. It's about not knowing when you're coming home and being penalized with discipline — up to firing — if you need to go to the doctor."
– Ron Kaminkow, a member of the Brotherhood of Locomotive Engineers and Trainmen.
Quickie Discount Code Corner
Hey check it out! Stuff on sale!
Established Titles: Get an amazing gift for your dad this Father's Day! Go to https://establishedtitles.com/majority and get 10% off today.
ExpressVPN: Secure your online data TODAY by visiting this link. That's https://www.expressvpn.com/majority and you can get an extra three months FREE.
Fast Growing Trees: Go to this link right now, and you'll get FIFTEEN PERCENT OFF your entire order.
Ritual: Get key nutrients without the B.S. Ritual is offering our listeners 10% off during your first three months. Visit here to start your Ritual today.
Aura: Protect yourself from America's fastest-growing crime. Try Aura for 14 days for free: https://aura.com/majority
Quip: If you go to this link RIGHT NOW, you'll get your first refill FREE.
Shopify: Go to this link here for a FREE fourteen-day trial and get full access to Shopify's entire suite of features.
LiquidIV: You can get 25% off when you go to liquidiv.com and use code MAJORITYREP at checkout.
Stamps.com: Start mailing and shipping with stamps.com, and keep more money in your pocket every day. Sign up with promo code MAJORITYREPORT for a special offer that includes a 4-week trial, plus free postage and a digital scale.
ZipRecruiter: Find the right employees for your workplace with ZipRecruiter. Try it FOR FREE at this exclusive web address.
Nutrafol: For FIFTEEN DOLLARS OFF go to https://nutrafol.com/men/ with promo code MAJORITY.
Outer: See the difference at go.liveouter.com/MAJORITY. Plus, for a limited time, get $300 off and FREE shipping.
Sunset Lake CBD: Visit sunsetlakecbd.com.
Grove: Go to this link here today to get a free gift set worth up to fifty dollars with your first order. Plus, shipping is fast and FREE.
Headspace: Try this link, with discount code MAJORITY and get one month FREE of their entire mindfulness library.
StartMail: Start securing your email privacy with StartMail. Sign up today and you'll get 50% off your first year! Go to this link here for our special promotion!.
CozyEarth: Go to this link here and enter the special promo code MAJORITY at checkout to SAVE thirty-five percent now.