Russia On the Run - The Monday AM Quickie 9/12/22
Another week! Some big news out of Ukraine, where the war appears to have reached a major turning point. - Jack
Tell your friends to sign up for this M-F newsletter at AMQuickie.com!
THE BIG NEWS
Ukraine Throws Russia Out of Key Kharkiv Border Region
The Ukrainian military is on a lightning-fast advance in the country's northeast, routing Russian forces in the Kharkiv region over the weekend and pushing the invaders out of several key cities and towns.
Crucially, Ukrainian forces retook the town of Izium, a city in the southern part of the Kharkiv region that serves as a transport gateway to much of the rest of the eastern front. Russian forces had been using it to stage attacks on areas of the Donbas and control supply lines since they took it in a bloody battle this spring. Ukrainian forces also made massive gains elsewhere along the contact line, breaking a stalemate that had provided only bloody, grinding combat and grim circumstances for civilians for months.
The Russian response, however, was characteristically cynical. Russian missile strikes targeted civilian infrastructure in the city of Kharkiv on Sunday, leaving many civilians without power and water. Ukrainian President Zelensky wrote on Twitter that some areas of frontline cities were under total blackout, others in partial blackout thanks to Russian strikes.
The Times reports that some of these gains are due to increased cooperation between Ukraine's forces and U.S. intelligence, making it pretty clear that the U.S. spy apparatus is anything but neutral in the war. This seemed to be the case even before the war, but the rapid change of situation on the front lines means some new areas of coordination must be bearing fruit.
Ukrainian civilians in newly-liberated areas described Russian troops dropping weapons on the ground in the Kharkiv region in their haste to flee, and social media is awash with videos of abandoned Russian equipment and vehicles in the towns that Ukrainian forces have just swept into.
The gains have been so significant that even Russian sources are admitting the losses.
MORE STORIES TO WATCH
DOJ Closing In on Trump's PAC
The DOJ has a renewed focus in the Trump organization's post-2020-election fundraising, which, yeah, completely tracks. You remember when Trump lost and then just kept sending out fundraising emails for weeks and weeks? Building up huge reservoirs of cash even though he wasn't running for anything anymore? Weird. Anyway, that whole outfit, the Save America PAC, is now under the DOJ's microscope. Stephen Miller has reportedly been subpoenaed in the investigation as well, so it's clear the DOJ is getting reasonably close to the inner circle – Miller was paid by the Save America PAC for a while after the election. The general scope seems to be that the PAC was used as a slush fund to dole out money to various cronies (often through "legal consulting.") Fun stuff!
New Report Shows, Shocker, That Expanded Social Safety Net Helps Child Poverty
Child poverty has fallen 53 percent since 1993, a new comprehensive analysis reports. This Times report puts together the clues as to why – it's pretty simple. Expanded social programs and more of a safety net keep people more comfortable. We should do more of that, no? What was striking to me though is just how low the "poverty line" is – while this shows that only 8 million children in the U.S. are in "poverty," the poverty line is something like $29,000 for a family of four in most places (it changes depending on cost of living and location), meaning that there are certainly millions more families who are by any definition but the U.S. census's experiencing poverty. One would hope that a functioning government would take this encouraging correlation between a drop in poverty and the expansion of the social safety net into advisement for, you know, everything.
QUICKEST QUICKIES
SOME NUMBER
25,000
Number of properties in Louisiana alone that could slip below tidal boundary lines by the year 2050, per a new report that says millions of U.S. beachfront acres could be swallowed by rising seas.
ON THE SHOW TODAY
9/12 Sam hosts Jeremy Gilbert, Professor of Cultural and Political Theory at the University of East London, and writer Alex Williams to discuss their recent book Hegemony Now: How Big Tech and Wall Street Won the World (And How We Win it Back).
DON'T MISS MR CLIPS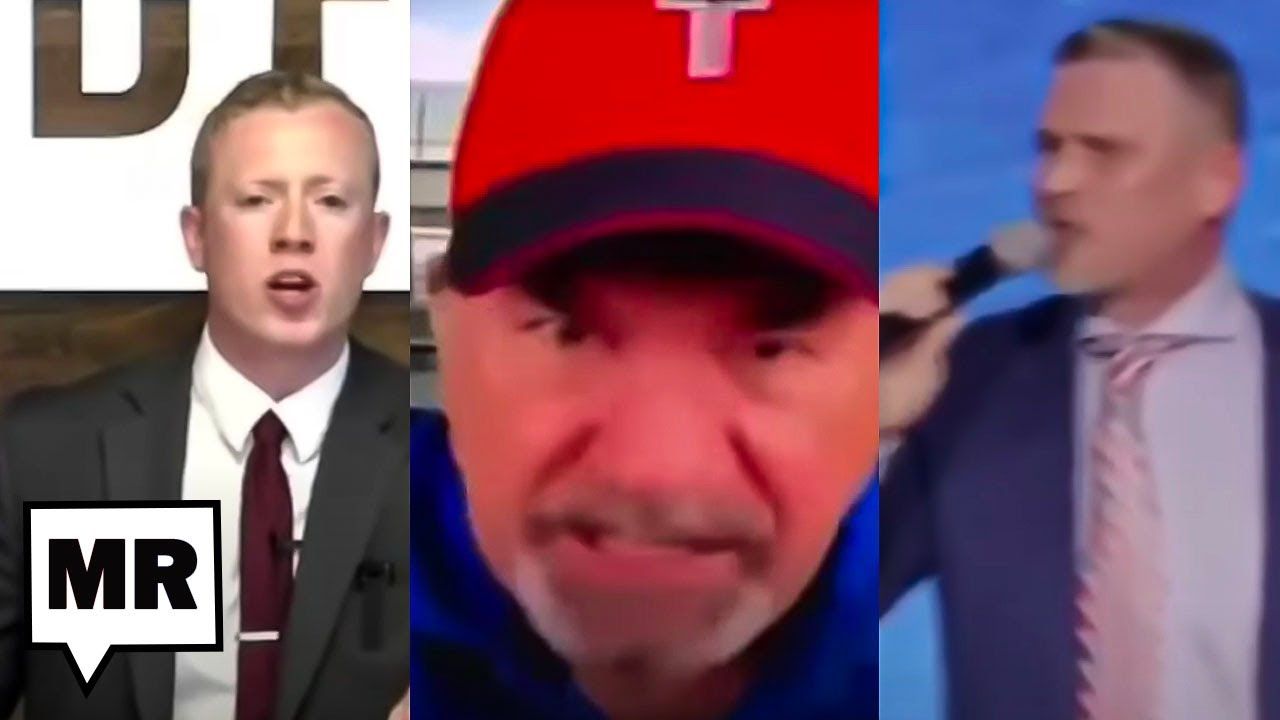 Perhaps the biggest threat to democracy we face.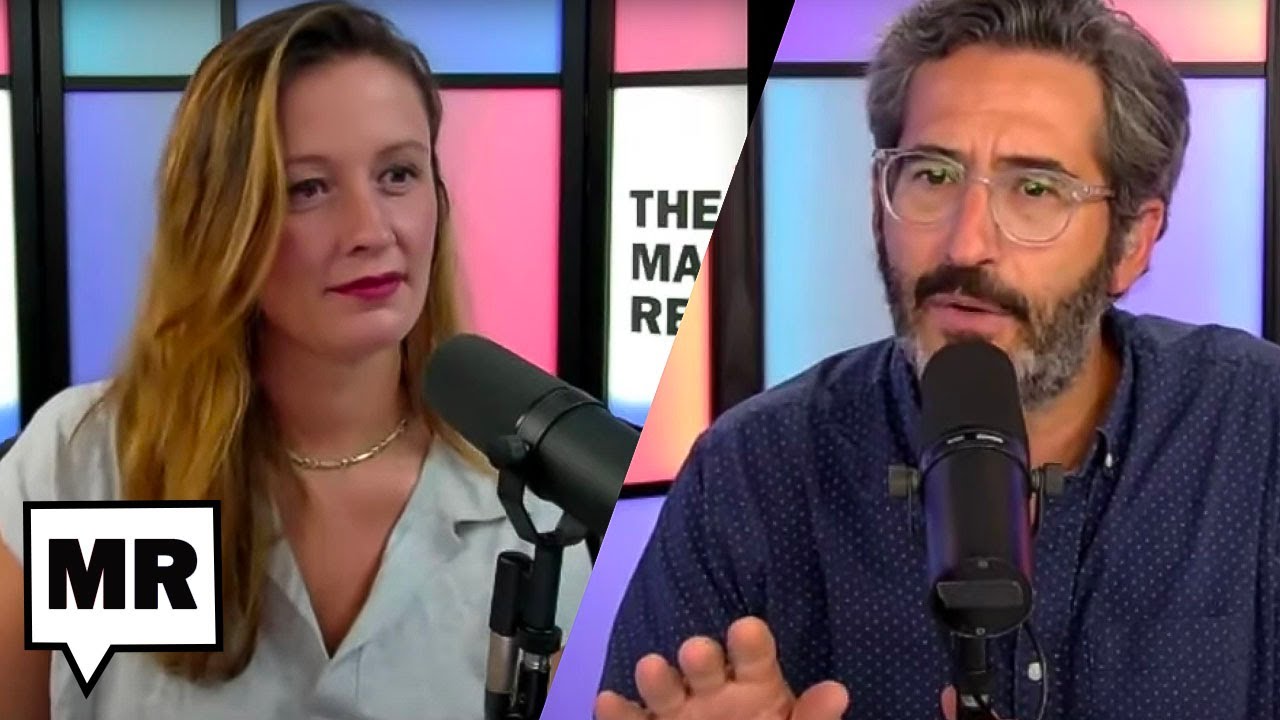 This is one of the dumber political theories out there, and Sam and Emma take no prisoners.
PARTING WORDS
"I hope we'll remember that in the midst of these dark days, we dug deep," Biden said on Sunday before a crowd of families of 9/11 victims and first responders who were at the Pentagon on the day of the attack. "We regained the light by reaching out to one another and finding something all too rare, a true sense of national unity."

"To me, that's the greatest lesson of September 11," he continued. "Not that we will never again face a setback, but that in a moment of great unity, we also had to face down the worst impulses fear, violence, recrimination directed against Muslim Americans as well as Americans of Middle Eastern and South Asian heritage."
A portion of Biden's 9/11 speech, per the Washington Post. I think Biden perhaps has a rosier perspective on how well we faced down those terrible impulses than many Muslim-Americans do.
Quickie Discount Code Corner
Hey check it out! Stuff on sale!
Established Titles: Get an amazing gift for your dad this Father's Day! Go to https://establishedtitles.com/majority and get 10% off today.
ExpressVPN: Secure your online data TODAY by visiting this link. That's https://www.expressvpn.com/majority and you can get an extra three months FREE.
Fast Growing Trees: Go to this link right now, and you'll get FIFTEEN PERCENT OFF your entire order.
Ritual: Get key nutrients without the B.S. Ritual is offering our listeners 10% off during your first three months. Visit here to start your Ritual today.
Aura: Protect yourself from America's fastest-growing crime. Try Aura for 14 days for free: https://aura.com/majority
Quip: If you go to this link RIGHT NOW, you'll get your first refill FREE.
Shopify: Go to this link here for a FREE fourteen-day trial and get full access to Shopify's entire suite of features.
LiquidIV: You can get 25% off when you go to liquidiv.com and use code MAJORITYREP at checkout.
Stamps.com: Start mailing and shipping with stamps.com, and keep more money in your pocket every day. Sign up with promo code MAJORITYREPORT for a special offer that includes a 4-week trial, plus free postage and a digital scale.
ZipRecruiter: Find the right employees for your workplace with ZipRecruiter. Try it FOR FREE at this exclusive web address.
Nutrafol: For FIFTEEN DOLLARS OFF go to https://nutrafol.com/men/ with promo code MAJORITY.
Outer: See the difference at go.liveouter.com/MAJORITY. Plus, for a limited time, get $300 off and FREE shipping.
Sunset Lake CBD: Visit sunsetlakecbd.com.
Grove: Go to this link here today to get a free gift set worth up to fifty dollars with your first order. Plus, shipping is fast and FREE.
Headspace: Try this link, with discount code MAJORITY and get one month FREE of their entire mindfulness library.
StartMail: Start securing your email privacy with StartMail. Sign up today and you'll get 50% off your first year! Go to this link here for our special promotion!.
CozyEarth: Go to this link here and enter the special promo code MAJORITY at checkout to SAVE thirty-five percent now.