Races to Watch This Election Day - The Tuesday AM Quickie 11/8/22
Iiiiiiiiit's election day, everyone. Hope you voted already, but if you're like me and left everything up to the last minute, hit the polls today. If you're reading this around ten a.m. noon uhhhh let's say two p.m., I'm probably on my way to my polling station, which is... uh... let me get back to you on that. It's changed since the primaries. I'll make it though, better believe it. Stay tuned for some show news! - Jack
Tell your friends to sign up for this M-F newsletter at AMQuickie.com!
Special Election Day Deal!
Stressed out by the midterm elections? Sunset Lake CBD (say-bay-day) may be able to help with that. Today only— head over to sunsetlakecbd.com and use coupon code "ELECTION" for 30% off of your entire order. That's not all: the folks at Sunset Lake will donate 10% of proceeds from Election Day sales to the Planned Parenthood Federation of America.

Sunset Lake CBD is a majority-employee-owned business that pays a minimum wage of $20/hour. This past year, they have donated to union strike funds, refugee resettlement organizations, and food shelves. Use code "ELECTION" at sunsetlakecbd.com to get craft CBD shipped directly to your door and support a great cause!
THE BIG NEWS
It's Election Day! Here Are the Races to Watch
All right everyone, election day. First, a programming note. As you'll see in the memo below, we've got your normally scheduled Majority Report at noon and then live election night coverage starting at 7pm. We'll send around another reminder about that a little before we go live again.
SO! Here we go. In the interests of time I'm going to do a lightning-round list of as many of the big races as possible, with plenty of links to further coverage so you don't miss anything pivotal. Without further ado:
Pennsylvania
Two huge ones here: Dr. Mehmet Oz versus John Fetterman for an open Senate seat, and Josh Shapiro versus Doug Mastriano for the governorship. You know who these guys are. Polling on both these races is a tossup, with Shapiro roughly 10 points up but still not clear, and Oz and Fetterman neck and neck. Also to watch from here: Summer Lee trying to swipe a House seat! A huge chance for the left, despite party sabotage and AIPAC's underhanded ad campaign.
Arizona
Arizona, Arizona, Arizona: the big one. Mark Kelly is trying to hold of Thiel-spawn Blake Masters in the Senate Race, and election conspiracy freak Kari Lake is trying to nab the governor's mansion from Katie Hobbs. Both sides have brought out the big guns, hosting former Presidents Trump and Obama for huge rallies, with the GOP even inviting people like Steve Bannon. This is one of the nail-biters on both counts.
Michigan
Michigan it's hard to pin on one race. There are tons of House races, a ballot measure to overturn an abortion ban, another ballot measure to protect elections, the State Supreme Court could flip, the Governor's race is competitive, and it's possible one party could walk out with a legislative trifecta. Oh, and there's an election denier up for Secretary of State in what will certainly be a battleground in 2024. Fun stuff!
Texas
There are a bunch of local and statewide races I cannot sum up – judges, sheriffs, some big-city DAs – but the big national-attention-grabbing race in Texas is the governor race of Greg Abbott versus, you guessed it, Beto O'Rourke. What will he run for next if he loses?! I hope we don't find out, because he wins. Will he? Unclear. He's down almost 10 percent in polling.
Ohio
This is another big one: J.D. Vance versus Tim Ryan for the Senate. It was neck and neck for many months but now Vance is surging. Peter Thiel is laughing. Can Ryan white-knuckle it out? God I hope so. The governor race doesn't seem competitive, so we can let that one go by.
North Carolina
Against all odds, there's a competitive race in North Carolina for a Senate seat. The Republican, Representative Ted Budd, has a slight lead over Democrat Cheri Beasley, a former State Supreme Court chief justice.
Georgia
Here's one of the other big Senate clashes: Hershel Walker versus Raphael Warnock. You've seen the headlines from that race, now it's just time to dig in and hope that Warnock can pull through. Walker is ahead by a hair right now. Meanwhile, Brian Kemp is 5 points up on Stacy Abrams in the governor race. Here's hoping for an upset.
New Hampshire
This one is basically all one race: Senator Maggie Hassan desperately trying to keep her blue seat out of the hands of election-denying psycho Don Bolduc. The Times says this race could be an early weathervane for how the rest of the night is going to go, as NH is a small state and usually gets votes in fast.
ALSO:
Michigan, California and Vermont are all voting on whether to enshrine a right to abortion in their state constitutions, while Montana is voting on whether a fetus is a legal human being and Kentucky is voting to say that the State constitution does not enshrine abortion rights.
A lot of this info is shamelessly lifted from Daniel Nichanian's tremendous breakdown of these races on Twitter, which can also be found in blog form over at Bolts Magazine. Highly recommend giving that election day cheat sheet (the second link) a glance before you head to the polls. Honestly. Look at this thing! It's completely comprehensive. And even better – he'll be on the show tonight!
MORE STORIES TO WATCH
UN Climate Talks Open
Outside of the U.S., world leaders met on Monday for the first day of COP 27 in Egypt's Red Sea resort city of Sharm el Sheikh. The elephant in the room this year is Russia's invasion of Ukraine, which has upset the global energy market (read: messed with the oil supply) and made many countries double down on natural gas and oil from other sources. Here's this for a tone-setter:
"We are on a highway to climate hell with our foot on the accelerator," the United Nations Secretary General, Antonio Guterres, told the gathering of more than 100 princes, presidents, and prime ministers...
Cheery words! Biden is expected to visit the Summit on Friday; for now, John Kerry is there in his stead.
Elon Musk Brainstorming More Idiotic Twitter Ideas
Sorry, this is all so funny to me. We've got a banger of a report out of Platformer today that suggests that Elon and his cronies are just throwing extremely stupid spaghetti at the wall and seeing what sticks. Listen to this stuff:
Musk has discussed putting the entire site behind a paywall, Platformer has learned. Meanwhile, the company is scrambling to lure back employees who it laid off mere hours ago, and some workers say the economics behind its soon-to-relaunch Twitter Blue subscription could actually lose the company money.
That's just the top line of the story! The details are even dumber. Go read the Platformer blog now, you won't regret it.
QUICKEST QUICKIES
SOME NUMBER
26
Number of House races Politico has as "Toss ups." It estimates that the GOP only has to win about two of them to take the House, if they secure all 216 seats that Politico predicts are either secure or leaning Republican. Oof.
ON THE SHOW TODAY
11/8 Sam and Emma break down the biggest headlines as the midterm elections approach this evening. Plus, they're joined by Amjad Iraqi, editor at 972 Magazine, to give us the state of play of what happened with the Israeli elections.

11/8 ELECTION NIGHT: It's Election Night 2022! Sam, Emma, and the MR Crew are coming to you live with all-night election coverage, featuring Dave Weigel, Daniel Nichanian, and Heather Digby Parton!
DON'T MISS MR CLIPS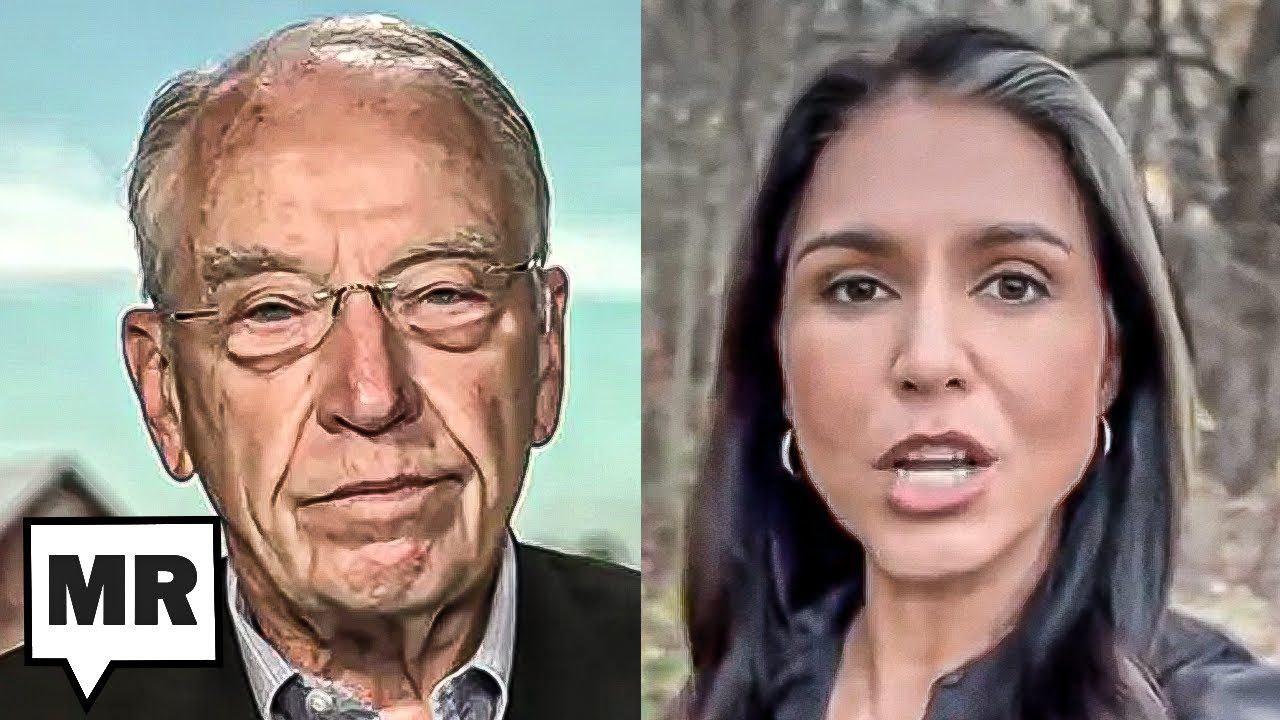 There's only one thing she's gunning for.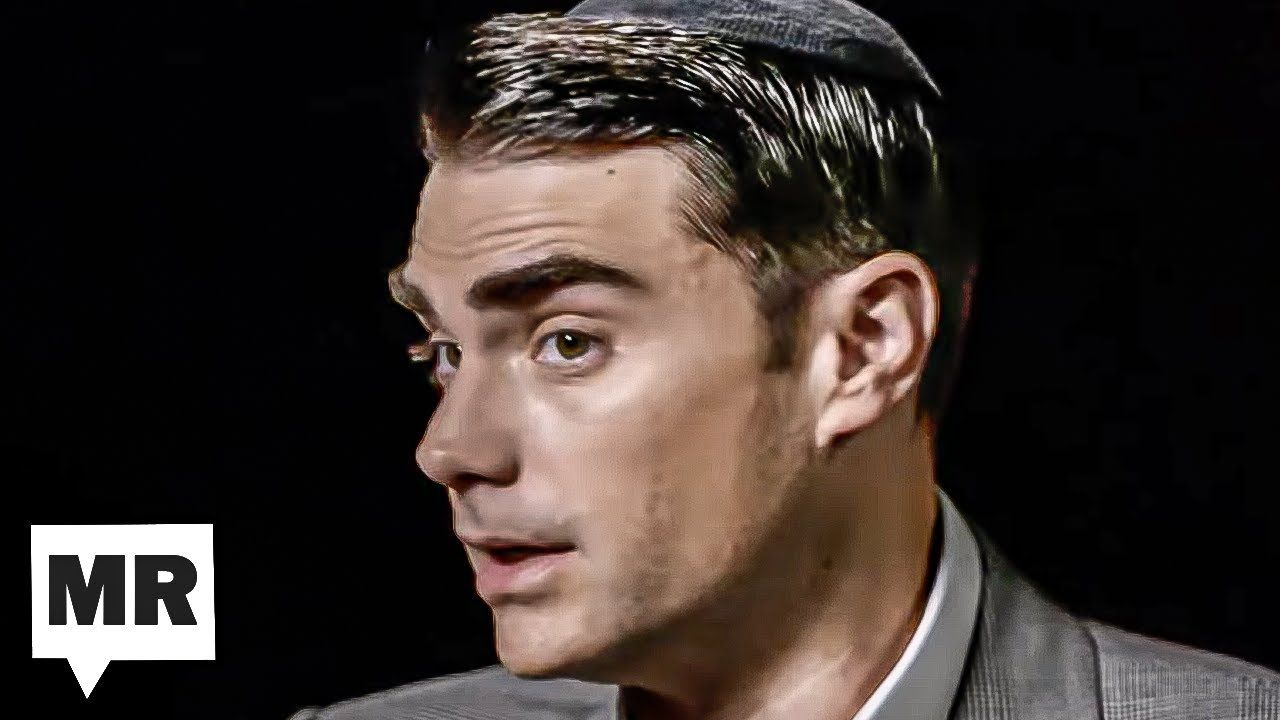 They're just tweeting out their game plan here.
PARTING WORDS
"I'm going to be making a very big announcement on Nov. 15 at Mar-a-Lago in Palm Beach, Florida."
– Donald Trump, in the closing minutes of an Ohio Rally. Here we go, folks!
Quickie Discount Code Corner
Hey check it out! Stuff on sale!
IAC Laser Engraving: IAC Laser Engraving is a Leftist-owned Worker Collective started by long time listener, Ryan Lubin in September of 2021. Visit iaclasers.com to order your custom item today and  enter in Coupon Code: "MAJORITY10" at purchase to receive a 10% discount on their AMAZING products."
Established Titles: Get an amazing gift for your dad this Father's Day! Go to https://establishedtitles.com/majority and get 10% off today.
ExpressVPN: Secure your online data TODAY by visiting this link. That's https://www.expressvpn.com/majority and you can get an extra three months FREE.
Fast Growing Trees: Go to this link right now, and you'll get FIFTEEN PERCENT OFF your entire order.
Ritual: Get key nutrients without the B.S. Ritual is offering our listeners 10% off during your first three months. Visit here to start your Ritual today.
Aura: Protect yourself from America's fastest-growing crime. Try Aura for 14 days for free: https://aura.com/majority
Quip: If you go to this link RIGHT NOW, you'll get your first refill FREE.
Shopify: Go to this link here for a FREE fourteen-day trial and get full access to Shopify's entire suite of features.
LiquidIV: You can get 25% off when you go to liquidiv.com and use code MAJORITYREP at checkout.
Stamps.com: Start mailing and shipping with stamps.com, and keep more money in your pocket every day. Sign up with promo code MAJORITYREPORT for a special offer that includes a 4-week trial, plus free postage and a digital scale.
ZipRecruiter: Find the right employees for your workplace with ZipRecruiter. Try it FOR FREE at this exclusive web address.
Nutrafol: For FIFTEEN DOLLARS OFF go to https://nutrafol.com/men/ with promo code MAJORITY.
Outer: See the difference at go.liveouter.com/MAJORITY. Plus, for a limited time, get $300 off and FREE shipping.
Sunset Lake CBD: Visit sunsetlakecbd.com.
Grove: Go to this link here today to get a free gift set worth up to fifty dollars with your first order. Plus, shipping is fast and FREE.
Headspace: Try this link, with discount code MAJORITY and get one month FREE of their entire mindfulness library.
StartMail: Start securing your email privacy with StartMail. Sign up today and you'll get 50% off your first year! Go to this link here for our special promotion!.
CozyEarth: Go to this link here and enter the special promo code MAJORITY at checkout to SAVE thirty-five percent now.