Pakistan's Floods Are An Under-Covered Climate Disaster - The Wednesday AM Quickie 8/31/22
Shifting from Iraq to Pakistan for the main story today, as the U.S. political news is mostly run-of-the mill stuff. I'm off after today, Corey will be with you tomorrow! – Jack
Tell your friends to sign up for this M-F newsletter at AMQuickie.com!
THE BIG NEWS
Pakistan's Floods Are An Under-Covered Climate Disaster
One of the climate crisis's biggest disasters is playing out in Pakistan right now, but you largely wouldn't know it from the front pages of most American publications.
To be sure, the widespread flooding in Pakistan has gotten coverage – none of the big publications are negligent. But the scope and scale of the destruction isn't being placed in its proper context, which is as an event of mass displacement unlike any other in the world right now. Vox, thanks to Jonathan Guyer's steady reporting, has one of the best breakdowns of what's going on – we'll pull from his piece for the numbers:
The catastrophic flooding has affected 33 million people, about 15 percent of the population, according to Pakistan's National Disaster Management Authority. More than 1,130 people have been killed since June's monsoon season began, and at least 75 died in the past day. There has been $10 billion of damage and an estimated 1 million homes wrecked.
...
The country's south has been most affected, notably the provinces of Sindh and Balochistan. Though some degree of flooding is common in Pakistan during monsoon season, the intensity of the rainfall this month was 780 percent above average, according to Climate Change Minister Sherry Rehman.

"More than 100 bridges and some 3,000 km of roads have been damaged or destroyed, nearly 800,000 farm animals have perished, and two million acres of crops and orchards have been hit," the United Nations' World Food Program noted. The scale of flooding has impeded access for emergency groups seeking to get aid to the neediest.
Good lord. The number that doesn't quite make it into those paragraphs is the total number of people who "need immediate support" according to the UN, which is 6.4 million. It's easy, I think, to forget about the density and scale of the populations in the Indian subcontinent – Pakistan is a country of over 220 million people; neighboring India has 1.38 billion. Both of these countries are going to be hit hardest by man-made climate change in the coming years, and the flooding we're seeing is just a taste of that.
This should be front pages everywhere, with a hard scientific look at what is driving it: namely, extreme heat increasing the chances of more rainfall in the rainy months. The scale of the disaster is also exacerbated by the forces of capitalism and inequality, as Pakistan's government still passes dangers of mismanaged or underfunded infrastructure onto poorer communities, leaving them vulnerable to the flash floods and other extreme weather.
The sentence above that sticks with me from Guyer's piece: "Though some degree of flooding is common in Pakistan during monsoon season, the intensity of the rainfall this month was 780 percent above average, according to Climate Change Minister Sherry Rehman." Seven hundred and eighty percent. 780! That's absurd. That's not normal. But it will be soon, I guess.
MORE STORIES TO WATCH
Mikhail Gorbachev Dies at 91
Mikhail Gorbachev, the last leader of the Soviet Union, whose drastic policies eventually brought about the collapse of the state and, in some respects, the rise of the kleptocrat autocracy that modern day Russia now is, died on Tuesday at the age of 91. Gorbachev sought to resurrect a Soviet state that was already failing under the combined weight of years of economic and proxy war with the United States, as well as its own internal corruption and struggles. This line from the Post's obituary is somewhat fitting, I think, though Gorbachev's legacy is far more complicated than I can summarize here:
By the time he became Soviet leader, he had fully absorbed the abysmal reality but had little understanding of how to fix it. He hoped that unleashing forces of openness and political pluralism would heal the other maladies.
They could not.
Bad Bosses Bring Bad News For the Washington Post
I've been thinking a lot about this story today: the Times reports (yes, I know how incestuous all this is) on internal turmoil within the Post. The long and short of it is that the Post isn't hitting the numbers it wants, money wise, and the big CEOs at the top are getting nervy and talking about layoffs. You know, reacting to temporary downturns the way all normal bosses do – by trying frantically to make life more miserable for their workers. So far, Post CEO Fred Ryan's solutions involve monitoring how often employees are in Zoom meetings, forcing a return to office, and, oh yeah, trying to buy another news outfit like the Associated Press. He's also talking about eliminating 100 newsroom positions. Great industry!
QUICKEST QUICKIES
SOME NUMBER
238,000
Number of petition signatures that Arizona's Supreme Court decided to toss out, ensuring that an election-reform bill that would have guaranteed same-day voter registration and other useful things doesn't make it to the November ballot.
ON THE SHOW TODAY
8/31: Sam and Emma host freelance journalist Chris Pomorski to discuss his recent piece in The New Republic "When Innocence Isn't Enough." Then they are joined by Amjad Iraqi, editor at 972 Magazine, to discuss the recent violence in the Gaza Strip.
DON'T MISS MR CLIPS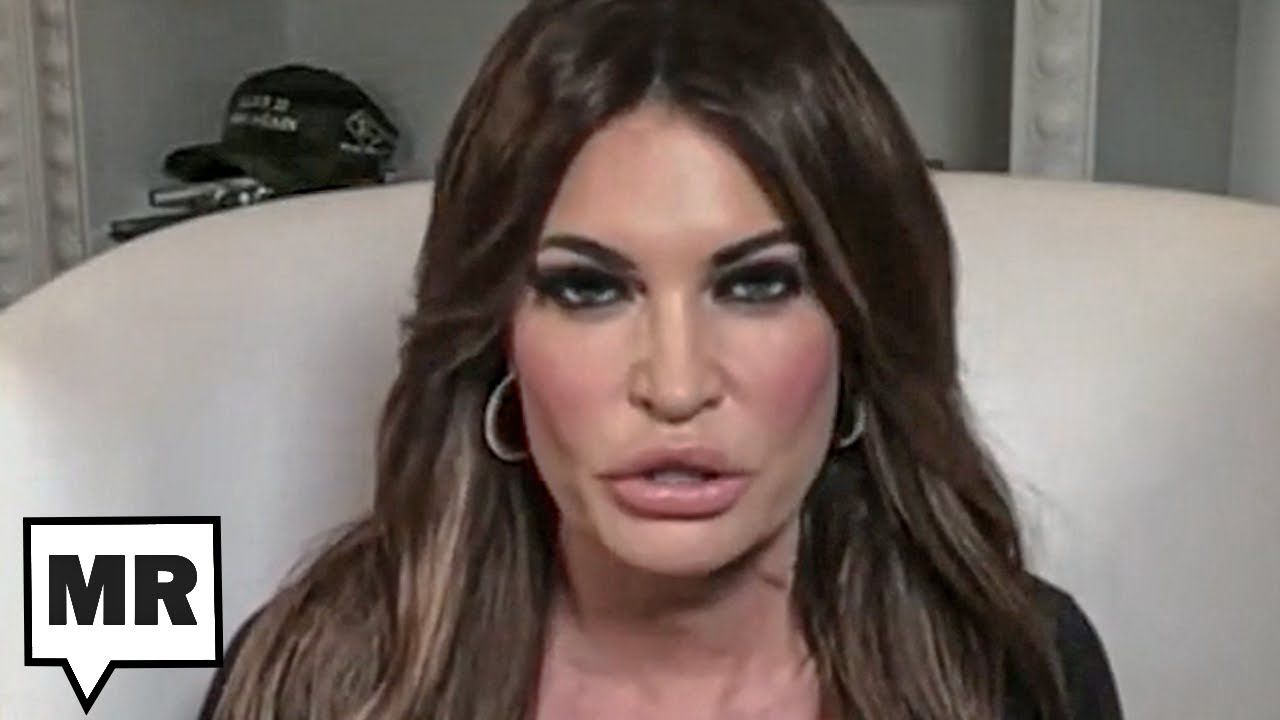 It is my personal mission that every person who reads this newsletter remembers that Guilfoyle is Gavin Newsom's ex-wife.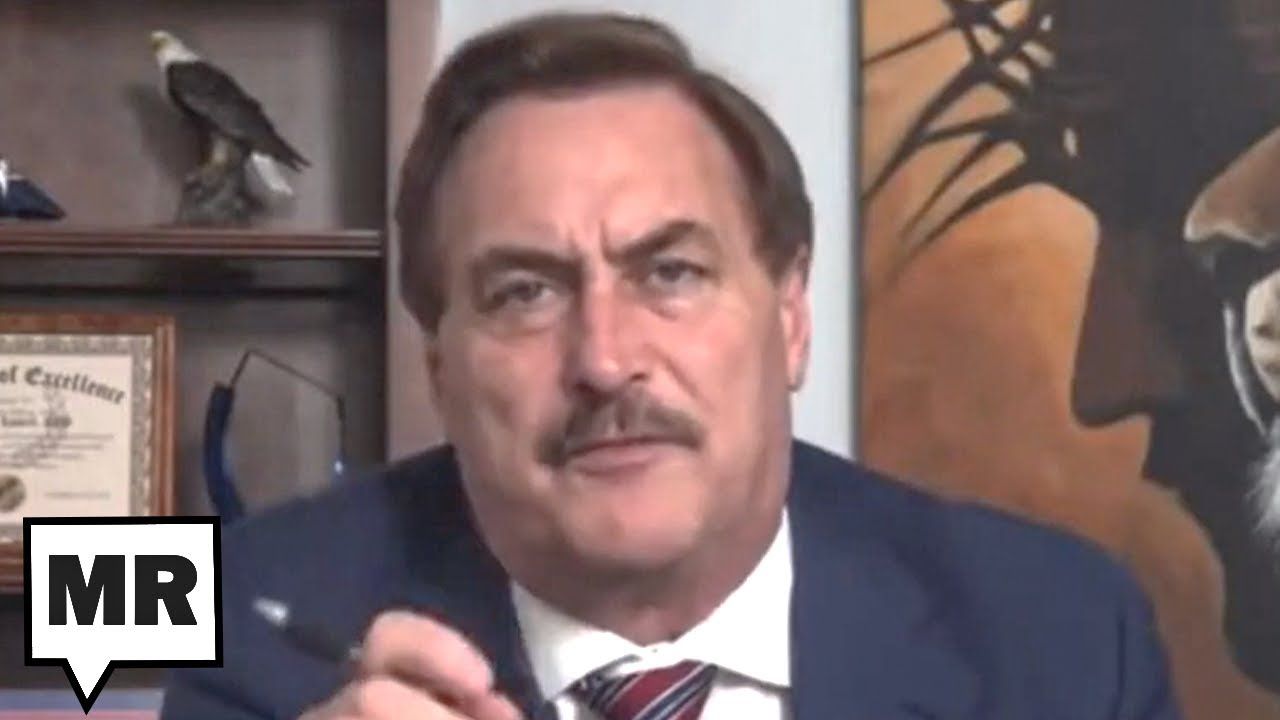 My pillow. My pillow. My pillow? My pillow.
PARTING WORDS
"It's sickening to see the new attacks on the F.B.I. I'm opposed to defunding the police. I'm also opposed to defunding the F.B.I. ... Let me say this to my MAGA Republican friends in Congress: Don't tell me you support law enforcement if you won't condemn what happened on the 6th. For God's sake, whose side are you on?"
– Joe Biden, in a speech to Pennsylvania voters, ensuring them that he supports cops.
Quickie Discount Code Corner
Hey check it out! Stuff on sale!
Established Titles: Get an amazing gift for your dad this Father's Day! Go to https://establishedtitles.com/majority and get 10% off today.
ExpressVPN: Secure your online data TODAY by visiting this link. That's https://www.expressvpn.com/majority and you can get an extra three months FREE.
Fast Growing Trees: Go to this link right now, and you'll get FIFTEEN PERCENT OFF your entire order.
Ritual: Get key nutrients without the B.S. Ritual is offering our listeners 10% off during your first three months. Visit here to start your Ritual today.
Aura: Protect yourself from America's fastest-growing crime. Try Aura for 14 days for free: https://aura.com/majority
Quip: If you go to this link RIGHT NOW, you'll get your first refill FREE.
Shopify: Go to this link here for a FREE fourteen-day trial and get full access to Shopify's entire suite of features.
LiquidIV: You can get 25% off when you go to liquidiv.com and use code MAJORITYREP at checkout.
Stamps.com: Start mailing and shipping with stamps.com, and keep more money in your pocket every day. Sign up with promo code MAJORITYREPORT for a special offer that includes a 4-week trial, plus free postage and a digital scale.
ZipRecruiter: Find the right employees for your workplace with ZipRecruiter. Try it FOR FREE at this exclusive web address.
Nutrafol: For FIFTEEN DOLLARS OFF go to https://nutrafol.com/men/ with promo code MAJORITY.
Outer: See the difference at go.liveouter.com/MAJORITY. Plus, for a limited time, get $300 off and FREE shipping.
Sunset Lake CBD: Visit sunsetlakecbd.com.
Grove: Go to this link here today to get a free gift set worth up to fifty dollars with your first order. Plus, shipping is fast and FREE.
Headspace: Try this link, with discount code MAJORITY and get one month FREE of their entire mindfulness library.
StartMail: Start securing your email privacy with StartMail. Sign up today and you'll get 50% off your first year! Go to this link here for our special promotion!.
CozyEarth: Go to this link here and enter the special promo code MAJORITY at checkout to SAVE thirty-five percent now.https://www.youtube.com/watch?v=fyOocF3wW8I