U.S. Spies Coveted Israeli Tech – And Tried to Get Their Buddies to Buy It - The Monday AM Quickie 7/10/22
Hello and welcome back to the AM Quickie! There's some good meaty news in the "more stories" section but let's start the week – off with a new chapter in the always-funny, incredibly dumb saga of Elon Musk's Twitter caper. EDIT, 20 minutes later: Actually, I lied. There's a scary government spy story that's too good not to highlight, so we're going with that and Elon down lower and I'm not changing the intro now. It's Monday! No rules! Here's a picture of Garfield!   -Jack
Tell your friends to sign up for this M-F newsletter at AMQuickie.com!
---
THE BIG NEWS
U.S. Spies Goosed Defense Firm to Buy Blacklisted Israeli Surveillance Tech
Here's a simple story of how the government works. The Israeli company NSO developed a spy software called Pegasus, which was used by authoritarian governments like Hungary to target, surveil and persecute journalists, earning NSO and their products a blacklist from the Biden administration. However, behind the scenes, the New York Times reports that U.S. intelligence agencies were quietly urging a defense contractor called L3 Harris to acquire NSO.
For some context, here's what Pegasus does, per the Times:
Pegasus is a "zero-click" hacking tool that can remotely extract everything from a target's mobile phone, including messages, contacts, photos and videos without the user having to click on a phishing link to give it remote access. It can also turn the mobile phone into a tracking and recording device.
Interesting! So uh... what's going on here? Let's go back to the Times:
But five people familiar with the negotiations said that the L3Harris team had brought with them a surprising message that made a deal seem possible. American intelligence officials, they said, quietly supported its plans to purchase NSO, whose technology over the years has been of intense interest to many intelligence and law enforcement agencies around the world, including the F.B.I. and the C.I.A.
Imagine that! The FBI and CIA interested in a "zero-click" hacking tool that's already been weaponized against journalists? Who would have thought. Now watch them run for cover:
The talks continued in secret until last month, when word of NSO's possible sale leaked and sent all the parties scrambling. White House officials said they were outraged to learn about the negotiations, and that any attempt by American defense firms to purchase a blacklisted company would be met by serious resistance.
Yeah, I bet the White House is just furious... Furious! About that one. More like they're mad they got caught, or that there was some inter-agency overreach.
Earlier this year I interviewed a Hungarian journalist who was targeted with Pegasus – who told me his country's fascist leader is attempting to replace independent media outlets with Fox News style propaganda shops through a campaign of bullying, surveillance, intimidation and direct persecution. And now the U.S. Government wants to make sure someone from our defense industry has the keys to that technology.
---
MORE STORIES TO WATCH
No One Wants to Own Twitter (Especially Not Elon Musk)
Well folks, he did it – tried to pull out of his own stupid deal. On Friday, as Corey predicted in the morning letter, Elon Musk tried to ditch his idiotic deal to buy Twitter. Musk claims that this is all over his tiff with Twitter over how many bots there are on the service. You'd be forgiven for thinking that this would all be over now – that Musk will have gotten the attention he wanted and everyone would be on their way – but Twitter's board isn't going to let him off that easy. Instead, the board said it would sue Musk in a Delaware jurisdiction in order to force Musk to go through with the deal. What happens next? Lawyers! What fun.  
Uber Skirted Government Oversight With Covert Tech
Here's another big one in the privacy and surveillance space, this time coming from the other side of the U.S. private-public divide. The Guardian reports that Uber – notorious for a whole host of privacy and ethical infractions for years now – used tools like a "kill switch" that blanked computers in company offices around the world when they were raided by various authorities, while embarking on a worldwide campaign of law-breaking, government lobbying and authority-duping to protect their bottom line and surging company valuation. The Guardian's story is the point piece in a massive collaborative project with many other publications (similar to prior projects like BuzzFeed's FinCen files, etc), that's based on a trove 124,000 confidential documents leaked to the Guardian. The files show Uber's campaigns to lobby Biden, German Chancellor Olaf Scholz, and successful influence over French PM Emmanuel Macron. There's a whole lot of dirt in there!
---
Quickest Quickies
---
SOME NUMBER
$50 billion
Uber's valuation at the time that its illegal activities reached a fever pitch, at the beginning of 2016.
---
ON THE SHOW TODAY
7/11: Sam and Emma host Ben Tarnoff, co-founder of Logic Magazine, to discuss his recent book Internet for the People: The Fight For Our Digital Future.

---
Don't Miss MR Clips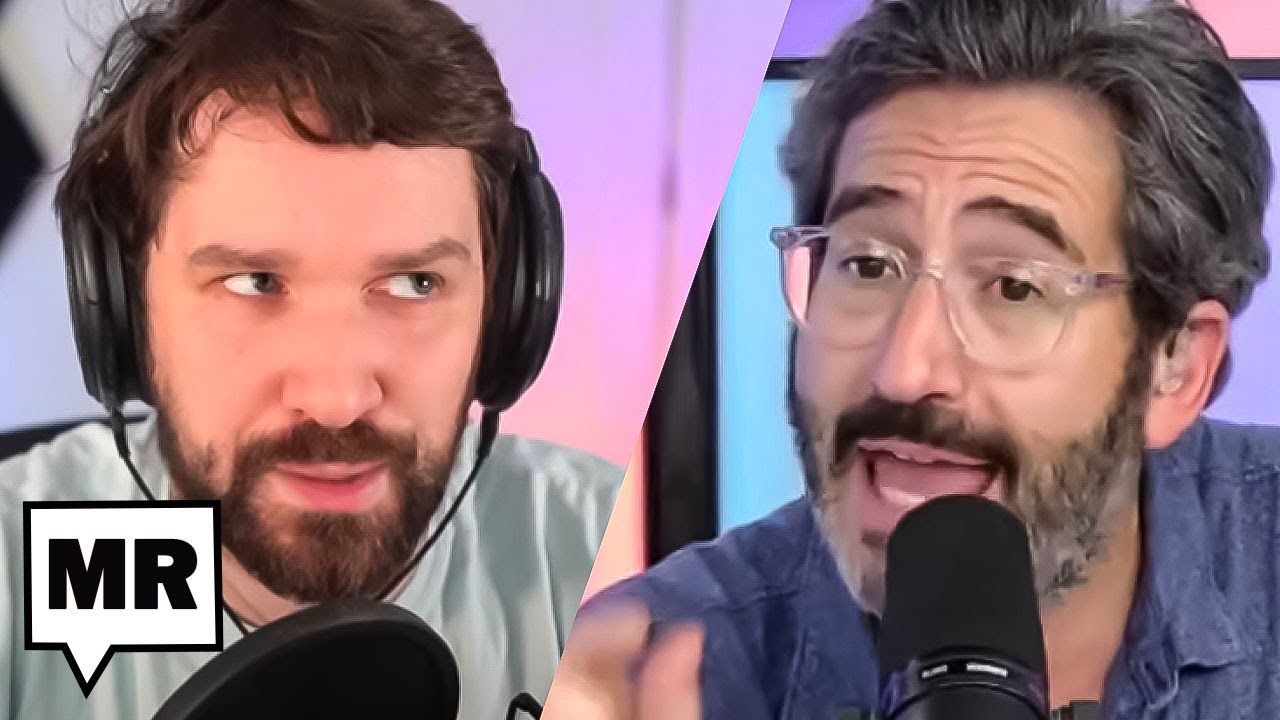 Sam Reacts To Destiny's Kyle Rittenhouse Mini-Saga A recap of Sam's latest debate.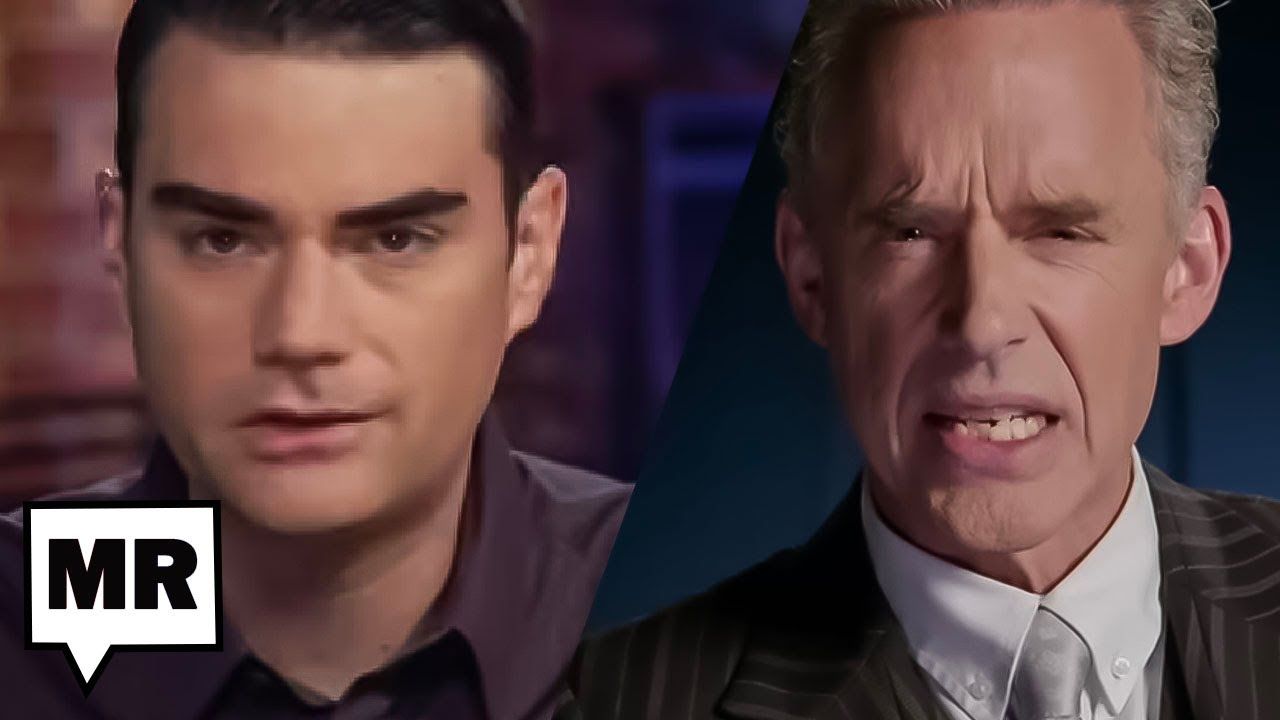 Jordan Peterson And Ben Shapiro Are 'Smart Guys' For Dumb People Why do hyper-masculine men glom onto a couple of public 'intellectuals' that sound like a 10-year-old boy and a puppet frog?
---
PARTING WORDS
"U.S. engagement, let alone presidential involvement, in the Israeli-Palestinian conflict is no longer a priority. The U.S. has reverted or shifted to alliance management, which is why an Israeli-Gulf, counter-Iranian coalition is far more important to the U.S. than solving the conflict."
– Alon Pinkas, an Israeli former consul general in New York, giving a rosy Beltway picture of what the U.S.'s real priorities are in the region. Doesn't look like peace is on the agenda!
---
Quickie Discount Code Corner
Hey check it out! Stuff on sale!
LATEST ADDITIONS!
Established Titles: Get an amazing gift for your dad this Father's Day! Go to https://establishedtitles.com/majority and get 10% off today.
Vessi: Go to https://vessi.com/majority and use code MAJORITY for $25 off each pair of adult Vessi shoes! Free shipping to US, CA, AUS, NZ, JP, TW, KR, SGP
ALL THE REST!
ExpressVPN: Secure your online data TODAY by visiting this link. That's https://www.expressvpn.com/majority and you can get an extra three months FREE.
Fast Growing Trees: Go to this link right now, and you'll get FIFTEEN PERCENT OFF your entire order.
Ritual: Get key nutrients without the B.S. Ritual is offering our listeners 10% off during your first three months. Visit here to start your Ritual today.
Aura: Protect yourself from America's fastest-growing crime. Try Aura for 14 days for free: https://aura.com/majority
Quip: If you go to this link RIGHT NOW, you'll get your first refill FREE.
Shopify: Go to this link here for a FREE fourteen-day trial and get full access to Shopify's entire suite of features.
LiquidIV: You can get 25% off when you go to liquidiv.com and use code MAJORITYREP at checkout.
Stamps.com: Start mailing and shipping with stamps.com, and keep more money in your pocket every day. Sign up with promo code MAJORITYREPORT for a special offer that includes a 4-week trial, plus free postage and a digital scale.
ZipRecruiter: Find the right employees for your workplace with ZipRecruiter. Try it FOR FREE at this exclusive web address.
Nutrafol: For FIFTEEN DOLLARS OFF go to https://nutrafol.com/men/ with promo code MAJORITY.
Outer: See the difference at go.liveouter.com/MAJORITY. Plus, for a limited time, get $300 off and FREE shipping.
Sunset Lake CBD: Visit sunsetlakecbd.com.
Grove: Go to this link here today to get a free gift set worth up to fifty dollars with your first order. Plus, shipping is fast and FREE.
Headspace: Try this link, with discount code MAJORITY and get one month FREE of their entire mindfulness library.
StartMail: Start securing your email privacy with StartMail. Sign up today and you'll get 50% off your first year! Go to this link here for our special promotion!.
CozyEarth: Go to this link here and enter the special promo code MAJORITY at checkout to SAVE thirty-five percent now.https://www.youtube.com/watch?v=fyOocF3wW8I
Democrats Should Not Trust Liz Cheney
Continuing with today's theme of stating what should be obvious.