And Now For a Cool Picture of Space - The Tuesday AM Quickie 7/13/22
Have you seen the picture of space? Well, even if so, we're going to look at it again. It's a bit slow news wise elsewhere, so just go with it, ok?   -Jack
Tell your friends to sign up for this M-F newsletter at AMQuickie.com!
---
THE BIG NEWS
And Now, A Cool Picture of Space
Look. Are there important, life-altering things going on in the world of politics right now? Sure. But in times like these I think one thing that unites us is a cool picture of space. Look at it!
There it is! What you're seeing, as the President notes, is one of the first images taken by the Webb Space Telescope, which is pointed at some stuff which I can only describe as really really far away. Specifically, you're seeing the light from galaxies – galaxies – some 13 billion lightyears away. I'm not entirely sure how exactly to explain or even quantify that, or grasp it in my conception of reality, so I'll also tell you what you're not seeing: that Biden's poll numbers sank to 33 percent approval today. Ouch! That's a little switcheroo from me there, sorry. No wonder the big man was so quick to claim credit and promote the pretty space picture. He's polling at only 70 percent approval among his own party!
Anyway, here's some more ways to look at the cool picture. A version you can zoom around on is here, and I really enjoyed this short video explaining what you're seeing.
---
MORE STORIES TO WATCH
Democrats Schedule Doomed Vote on Abortion Access
Today in futile gestures: Democrats in Congress will reportedly hold votes this week on bills that would preserve access to abortions across the country, despite the fact that they know none of these bills would never make it out of the Senate. Their only miniscule value is as a roll call of exactly who is and isn't pro-choice, but since we know Democratic leadership is completely fine with anti-choice members in their ranks... who cares! This about sums it up:
Parkland Dad Interrupts Biden Gun Forum
President Joe Biden stood in front of a crowd of survivors of gun violence on Monday and demanded more action – but not from him, President Joe Biden. Read this paragraph from the New York Times:
Mr. Biden offered no plans on Monday to win Republican converts in order to pass a new gun bill through the Senate, or to persuade holdout Democratic senators to lift the filibuster and pass such a bill by a simple majority vote. At a time when activists have criticized him for not leading more forcefully on guns, abortion, climate change and more, the president closed his speech by reeling off statistics about people, particularly children, killed every year by gun violence.

"We can't just stand by," he said. "We can't let it happen any longer."
Sure looks like you can stand by! That's what everyone's doing! When this fact was pointed out by Manuel Oliver, the father of slain Parkland high school student, Joaquin Oliver, Biden asked him to "Sit down and hear what I have to say." I think Oliver and millions of other Americans would love him to talk less and act more.
---
Quickest Quickies
---
SOME NUMBER
94 percent
Proportion of Democrats under the age of 30 who said they would prefer a different Presidential candidate in 2024, per a new poll.
---
ON THE SHOW TODAY
7/12: Sam and Emma break down the biggest headlines of the week.
---
Don't Miss MR Clips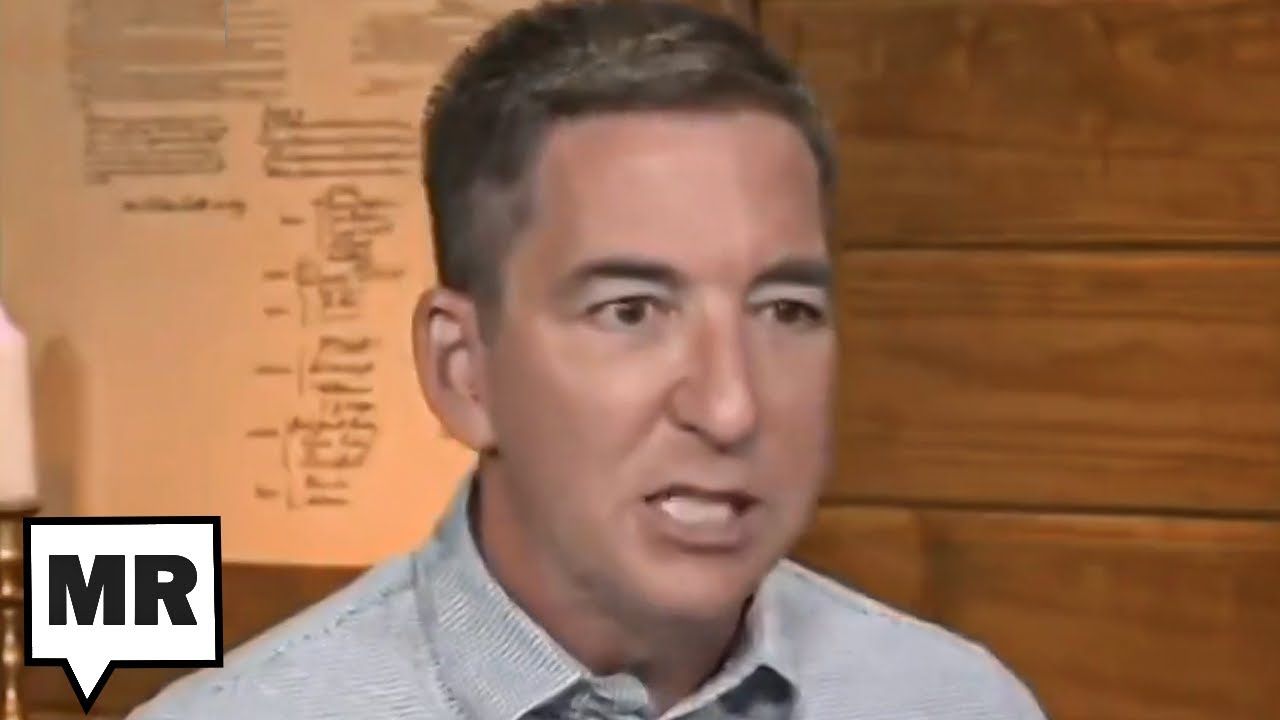 Glenn Greenwald LOVES Billionaire Financial Elites, Actually Who would have thought!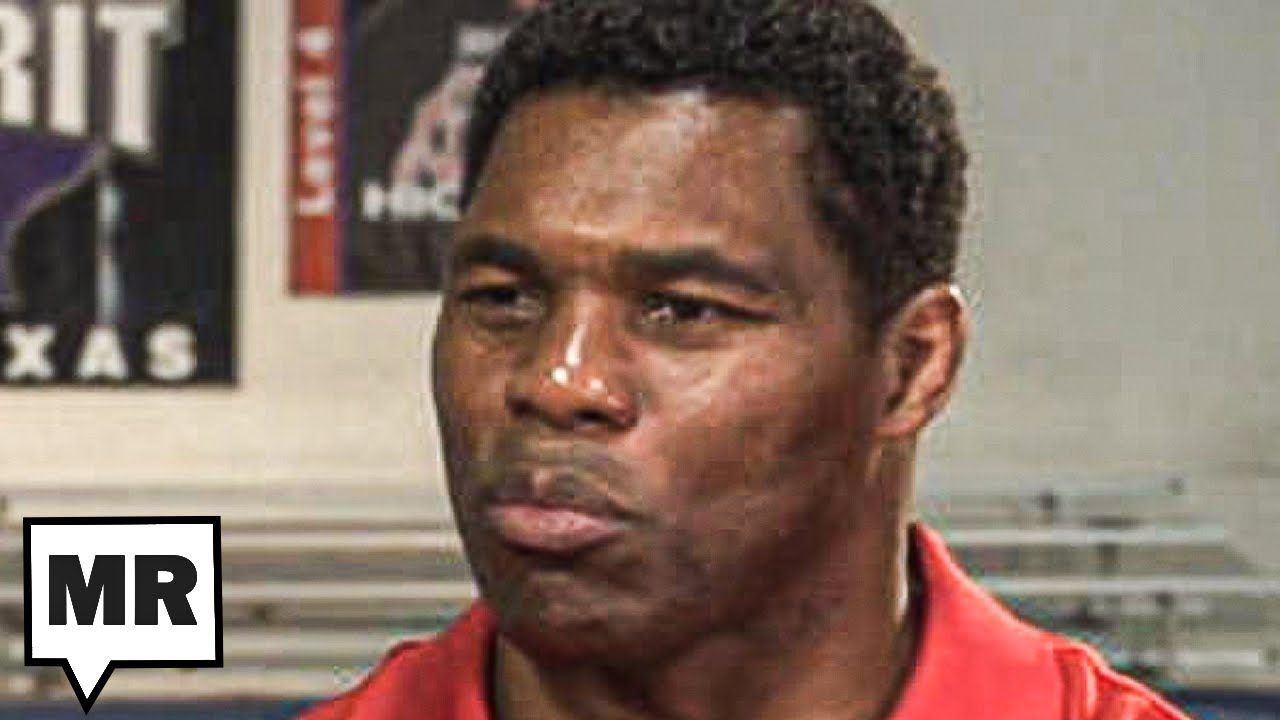 Herschel Walker's Bizarre Climate Change Theory: "Good Air Decided To Float Over To China's Bad Air" I'm just going to say it man, I love this guy, he's a complete lunatic, absolutely zero brain cells.
---
PARTING WORDS
"I'm just going to come out and say it: I want younger blood. I am so tired of all old people running our country. I don't want someone knocking on death's door."
– Nicole Farrier, a 38-year-old preschool teacher in East Tawas, a small town in northern Michigan.
---
Quickie Discount Code Corner
Hey check it out! Stuff on sale!
LATEST ADDITIONS!
Established Titles: Get an amazing gift for your dad this Father's Day! Go to https://establishedtitles.com/majority and get 10% off today.
Vessi: Go to https://vessi.com/majority and use code MAJORITY for $25 off each pair of adult Vessi shoes! Free shipping to US, CA, AUS, NZ, JP, TW, KR, SGP
ALL THE REST!
ExpressVPN: Secure your online data TODAY by visiting this link. That's https://www.expressvpn.com/majority and you can get an extra three months FREE.
Fast Growing Trees: Go to this link right now, and you'll get FIFTEEN PERCENT OFF your entire order.
Ritual: Get key nutrients without the B.S. Ritual is offering our listeners 10% off during your first three months. Visit here to start your Ritual today.
Aura: Protect yourself from America's fastest-growing crime. Try Aura for 14 days for free: https://aura.com/majority
Quip: If you go to this link RIGHT NOW, you'll get your first refill FREE.
Shopify: Go to this link here for a FREE fourteen-day trial and get full access to Shopify's entire suite of features.
LiquidIV: You can get 25% off when you go to liquidiv.com and use code MAJORITYREP at checkout.
Stamps.com: Start mailing and shipping with stamps.com, and keep more money in your pocket every day. Sign up with promo code MAJORITYREPORT for a special offer that includes a 4-week trial, plus free postage and a digital scale.
ZipRecruiter: Find the right employees for your workplace with ZipRecruiter. Try it FOR FREE at this exclusive web address.
Nutrafol: For FIFTEEN DOLLARS OFF go to https://nutrafol.com/men/ with promo code MAJORITY.
Outer: See the difference at go.liveouter.com/MAJORITY. Plus, for a limited time, get $300 off and FREE shipping.
Sunset Lake CBD: Visit sunsetlakecbd.com.
Grove: Go to this link here today to get a free gift set worth up to fifty dollars with your first order. Plus, shipping is fast and FREE.
Headspace: Try this link, with discount code MAJORITY and get one month FREE of their entire mindfulness library.
StartMail: Start securing your email privacy with StartMail. Sign up today and you'll get 50% off your first year! Go to this link here for our special promotion!.
CozyEarth: Go to this link here and enter the special promo code MAJORITY at checkout to SAVE thirty-five percent now.https://www.youtube.com/watch?v=fyOocF3wW8I
Democrats Should Not Trust Liz Cheney
Continuing with today's theme of stating what should be obvious.