MTG Booted From Freedom Caucus - The Friday AM Quickie 7/7/23
I suppose many of you are on Threads now. I'll link my account there as well once I create one that's not linked to the joke Instagram account I made in college. For now you can still follow me on Twitter where I will remain sh*tposting until the site goes down, like a cello player on the Titanic. - Robert
---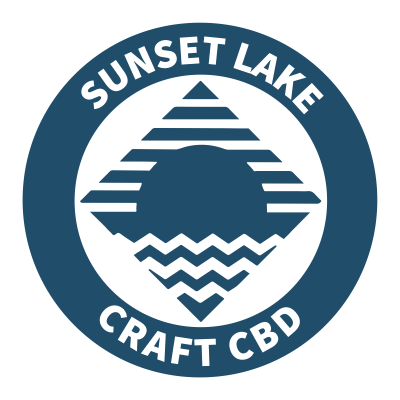 The folks over at Sunset Lake CBD believe in their farm-to-table model. They grow, process, and ship directly their handcrafted CBD hemp products right to your door. No unnecessary trips to the store and no middlemen. You can even set up a monthly subscription and save 25% on your favorites. Stop overpaying and sleep easy knowing your CBD will always be there for you.
Head on over to www.sunsetlakecbd.com and save 20% on one-time orders when you use the coupon code "leftisbest" (that's all one word) at checkout.
---
Subscribe to the AM Quickie's NEW paid newsletters here!
THE BIG NEWS
Freedom Caucus Boots Marjorie Taylor Greene For Calling Boebert a B*tch, Cozying Up to Leadership
Allow me to indulge you with some feelings of schadenfreude: The House Freedom Caucus, the farthest-right voting bloc in Congress, opted to oust former QAnon promoter Marjorie Taylor Greene in a closed-door vote last Friday, whose results were divulged to Politico yesterday.

According to Politico's conversation with Rep. Andy Harris (R-Md.), a member of the Freedom Caucus' board, indicated that one of the reasons for the ouster was Marj calling Lauren Boebert a "little b*tch" on the House Floor as she was cussing her out for allegedly copying her articles of impeachment for Biden. With enemies like this, Joe, who needs friends?

But the name calling was just the "final straw," according to Harris, as Greene has become too cozy with Speaker McCarthy for the caucus' liking. Greene was an early supporter of McCarthy during the speakership vote while other members like Boebert and Chip Roy (R-Tx.) made a spectacle of dragging their feet. Greene also sided with McCarthy over the debt ceiling deal, which Roy had described as a "turd sandwich" and tried to kill it in committee.    

This is the first time any member has been expelled from the House Freedom Caucus, though former Rep. Justin Amash, the libertarian who voted to impeach Trump, resigned.
MORE STORIES TO WATCH
FDA Fully Approves New Alzheimer's Drug, First Drug to Moderately Slow Cognitive Decline in Alzheimer's Patients
Leqembi, intravenously administered every other week, reduces the build up of amyloid plaques in the brain, the protein clusters associated with the progression of Alzheimer's pathology, according to the Washington Post. Clincial trials showed that the drug slowed cognitive and functional decline by 27 percent over a year and a half in the early stages of the disease, but cannot ultimately stop its progression. The drug comes with dangerous and common potential side effects of brain bleeding and swelling, which were associated with three deaths during its extended clincal trial. Eisai, a Japanese pharmecuetical company, and Cambridge's Biogen are charging $26,500 for the drug. Medicare is set to cover 80 percent of the tab, potentially leaving thousands for the patient to cover through co-pays.
My father passed away from Alzheimer's disease in 2018. I want so badly for this drug to be a first step in even greater breakthroughs instead of profiteering off of false hope, but time will tell.
NYC Mayor Eric Adams Lies About Keeping Picture of Fallen Comrade in Wallet, Attempts Cover Up by Faking Picture
Mayor Adams of New York City is a strange man. After lying to the press that he carried a picture of his fallen comrade, Robert Veneable, his staff scrambled to fabricate the picture for photo shoots, per the New York Times:
...[The photo] had been created by employees in the mayor's office in the days after Mr. Adams claimed to have been carrying it in his wallet.
The employees were instructed to create a photo of Officer Venable, according to a person familiar with the request. A picture of the officer was found on Google; it was printed in black-and-white and made to look worn as if the mayor had been carrying it for some time, including by splashing some coffee on it, said the person, who spoke on the condition of anonymity for fear of retribution.
The Times corroborated the story with two other former employees. Check out the whole story for a laundry list of weird fibs Adams has told, including the time he lied about began vegan.
QUICKEST QUICKIES
SOME NUMBER
2425
The year Governor Tony Evers extended annual budget increases for Wisconsin public schools by deleting "2o" and the dash from "2024-25" in a line item veto, a commendable use of a ridiculously stupid governing power. via Vox.
ON THE SHOW TODAY
7/7: It's Casual Friday! And Sam's BACK from vacation! Him and Emma talk to David Dayen, executive editor at the American Prospect to round up the week in news.
DON'T MISS MR CLIPS
A fascinating discussion of the politics of sex.
Ah, brings me back to when an old crank called me a commie when I was 13 at an anti-war protest.
PARTING WORDS
"This is life and death for people: If your insurance won't cover the care you need, you could die. It's all knowable. It's known to the insurers, but it is not known to us."
-- Karen Pollitz, a senior fellow at KFF (formerly known as the Kaiser Family Foundation), on how the rate of insurance denial of patient claims is withheld from the public. via ProPublica.
---
Quickie Discount Code Corner
Hey check it out! Stuff on sale!
IAC Laser Engraving: IAC Laser Engraving is a Leftist-owned Worker Collective started by long time listener, Ryan Lubin in September of 2021. Visit iaclasers.com to order your custom item today and  enter in Coupon Code: "MAJORITY10" at purchase to receive a 10% discount on their AMAZING products."
ExpressVPN: Secure your online data TODAY by visiting this link. That's https://www.expressvpn.com/majority and you can get an extra three months FREE.
Fast Growing Trees: Go to this link right now, and you'll get FIFTEEN PERCENT OFF your entire order.
Ritual: Get key nutrients without the B.S. Ritual is offering our listeners 10% off during your first three months. Visit here to start your Ritual today.
Aura: Protect yourself from America's fastest-growing crime. Try Aura for 14 days for free: https://aura.com/majority
ZBiotics: Go to https://thld.co/zbiotics_majority_0722  and get 15% off your first order of ZBiotics Pre-Alcohol Probiotic by using my code MAJORITY at checkout. ‌‌‌‌HoldOn Bags: HoldOn plant-based compostable kitchen/trash bags: Get 20% OFF with code MAJORITY at https://holdonbags.com/majority
StoryWorth: StoryWorth is an online service that helps every other figure in your life share stories through thought-provoking questions about their memories and personal thoughts. Get started right away with no shipping required by going to https://storyworth.com/majority you'll get $10 of your first purchase!
Henson Shaving: Go to https://hensonshaving.com/majority  and use code MAJORITY for a free 100-pack of blades!
Quip: If you go to this link RIGHT NOW, you'll get your first refill FREE.
Shopify: Go to this link here for a FREE fourteen-day trial and get full access to Shopify's entire suite of features.
LiquidIV: You can get 25% off when you go to liquidiv.com and use code MAJORITYREP at checkout.
Stamps.com: Start mailing and shipping with stamps.com, and keep more money in your pocket every day. Sign up with promo code MAJORITYREPORT for a special offer that includes a 4-week trial, plus free postage and a digital scale.
ZipRecruiter: Find the right employees for your workplace with ZipRecruiter. Try it FOR FREE at this exclusive web address.
Nutrafol: For FIFTEEN DOLLARS OFF go to https://nutrafol.com/men/ with promo code MAJORITY.
Outer: See the difference at go.liveouter.com/MAJORITY. Plus, for a limited time, get $300 off and FREE shipping.
Sunset Lake CBD: Visit sunsetlakecbd.com.
Grove: Go to this link here today to get a free gift set worth up to fifty dollars with your first order. Plus, shipping is fast and FREE.
Headspace: Try this link, with discount code MAJORITY and get one month FREE of their entire mindfulness library.
StartMail: Start securing your email privacy with StartMail. Sign up today and you'll get 50% off your first year! Go to this link here for our special promotion!.
CozyEarth: Go to this link here and enter the special promo code MAJORITY at checkout to SAVE thirty-five percent no