U.S. Allies Oppose Cluster Bombs to Ukraine - The Monday AM Quickie 7/10/23
I finally finished my first book of the summer, Jane McAlevey's "A Collective Bargain." I highly recommend it to anyone trying to organize their workplace. Apparently, she's got a new book out too about contract negotiations called "Rules to Win By." (Psst! Jane, send me a copy.)- Robert
---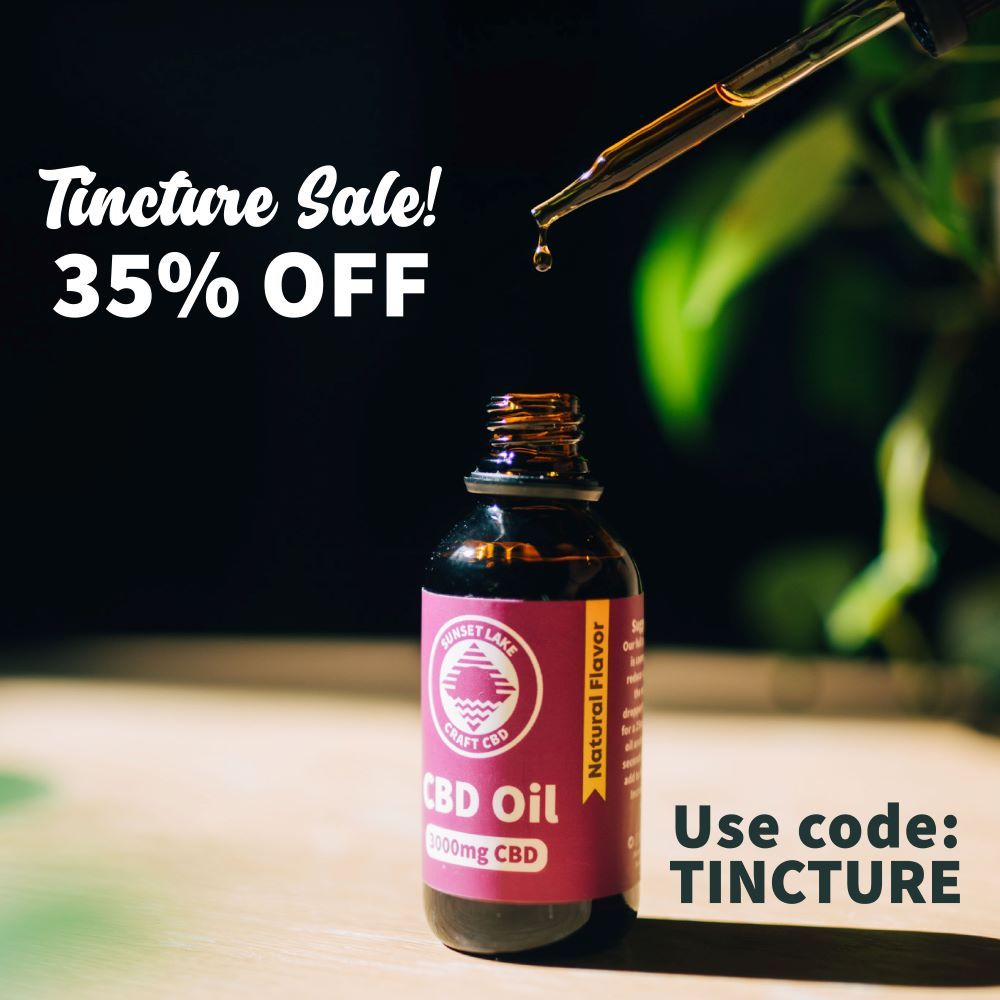 Sunset Lake CBD's summer tincture sale is back! Save 35% on their entire tincture lineupwith coupon code Tincture and keep a cool head during this hot weather. Act fast though—this deal ends July 17th.

Sunset Lake CBD is a majority-employee-owned farm that ships its handcrafted CBD products directly to your door. See their website for sale terms and conditions.
---
Subscribe to the AM Quickie's NEW paid newsletters here!
THE BIG NEWS
Foreign Allies Push Back Against Biden's Plans to Send Cluster Bombs to Ukraine
The Biden administration confirmed Friday that it is sending cluster bombs to the Ukrainians to support their counteroffensive against Russia, but the move has been controversial. This type of munition is banned by an international treaty signed by 123 countries, including many key U.S. allies, because of the danger it poses to civilians.

The United Kingdom, Canada, New Zealand, and Spain have all publicly opposed the move, with varying stridency, according to the BBC. The British prime minister, Rishi Sunak, cited the UK's commitment to the Convention on Cluster Munitions. The prime minister of New Zealand was a bit more forceful, per the BBC:
Chris Hipkins said the weapons were "indiscriminate, they cause huge damage to innocent people, potentially, and they can have a long-lasting effect as well". The White House had been made aware of New Zealand's opposition to the use of cluster bombs in Ukraine, he said.
Germany, on the other hand, was more permissive of Biden's decision, with a government spokesperson saying he was sure the U.S. didn't come to the decision "lightly."
Cluster bombs spew dozens of bomblets over areas the size of multiple football fields. A percentage of them remain undetonated, leaving deadly surprises for whoever might stumble across them and trigger their explosion even decades later. This percentage, the "dud rate," is said to be 10 to 30 percent by mine clearance specialists, while American munitions manufacturers say its 2 to 5 percent, according to the Washington Post. The Pentagon claims that its own testing showed that the dud rate is no greater than 2.35 percent for the munitions it plans to send, but it won't release those results to the public.

Congress mandated that no munitions could be transferred with a greater than 1 percent dud rate, but Biden is wiggling his way around this, per the Post:
There is no waiver provision in the 1 percent limit Congress has placed on cluster munition dud rates, written into Defense Department appropriations for the last seven years. Biden would bypass it and Congress, according to a White House official, drawing down the munitions from existing defense stocks under a rarely used provision of the Foreign Assistance Act, which allows the president to provide aid, regardless of appropriations or arms export restrictions, as long as he determines that it is in the vital U.S. national security interest.
"Vital national security interest" would appear widely open to interpretation.
MORE STORIES TO WATCH
Conservative Judge Dismisses Reparations Case for Survivors of the Tulsa Massacre
A self-described "Constitutional Conservative" judge knocked down a case brought by three survivors of the Tulsa Race Massacre, according to Politico. The judge sided with arguments from the city, regional chamber of commerce and other local and state government agencies. The Chamber of Commerce (boo!) asserted that the suit, brought under Oklahoma's public nuisance law, was not valid because the nuisance of the massacre is "not ongoing." A White mob killed hundreds of Black Tulsans and burned down "Black Wall Street" along with over a thousand homes. That there was no enduring impact of this event on the survivors is farcical, as the New York Times put it in a 2021 piece:
The destruction of property is only one piece of the financial devastation that the massacre wrought. Much bigger is a sobering kind of inheritance: the incalculable and enduring loss of what could have been, and the generational wealth that might have shaped and secured the fortunes of Black children and grandchildren.
Clarence Thomas' Relationship to the Horatio Alger Society Unlocked the High Society He Craved
The Horatio Alger Association of Distinguished Americans, a scholarship provider and professional network for "highly successful individuals," gained access to the Supreme Court through one of its active members, Clarence Thomas, according to the New York Times and Washington Post. Fellow members have showered Thomas with lavish gifts and trips, including a trip to the Bahamas, paying for his wedding reception, a Super Bowl ring from Jerry Jones, and of course multiple trips on private jets. Thomas, for his part, opened up the Supreme Court for the association's annual conference and induction ceremony for new members.

Thomas isn't the only justice who's partaken in gifts from the ultra-wealthy. Per the Times:
Justice Antonin G. Scalia's disclosures, for example, show that he took 258 subsidized trips from 2004 to 2014, to destinations that included Switzerland, Ireland and Hawaii. He died, in 2016, while staying for free at the West Texas hunting lodge of a business executive whose company had recently had a case before the Supreme Court. Justice Ruth Bader Ginsburg disclosed more trips than any other justice in 2018. During a trip to Israel to accept a lifetime achievement award, she was a guest of the Israeli billionaire Morris Kahn; the year before, the court had given his company a victory by declining to take up a case.
I get why people are calling SCOTUS a body of unaccountable monks, but I'd say they're more like corrupt bishops receiving indulgences from sinners.
QUICKEST QUICKIES
SOME NUMBER
120
That's how many years it took to return James Clerk Maxwell's "An Elementary Treatise on Electricity" to the New Bedford Free Public Library in Massachusetts. That reminds me I have to find some books to return. via the New York Times.
ON THE SHOW TODAY
7/10: I'm not sure yet, but I'm sure it'll be good!
DON'T MISS MR CLIPS‌
Shapiro's job is to help people make dumb rationalizations of their bigotry.
Emma talks to Antony Loewenstein about his recent book "The Palestine Laboratory: How Israel Exports the Technology of Occupation Around the World."
PARTING WORDS
"[Aging boomers] still use drugs far more than their parents did, and the field wasn't ready for that."
-- Keith Humphreys, a psychologist and addiction researcher at the Stanford University School of Medicine, speaking on the growing problem of substance abuse among seniors. via the New York Times.
---
Quickie Discount Code Corner
Hey check it out! Stuff on sale!
IAC Laser Engraving: IAC Laser Engraving is a Leftist-owned Worker Collective started by long time listener, Ryan Lubin in September of 2021. Visit iaclasers.com to order your custom item today and  enter in Coupon Code: "MAJORITY10" at purchase to receive a 10% discount on their AMAZING products."
ExpressVPN: Secure your online data TODAY by visiting this link. That's https://www.expressvpn.com/majority and you can get an extra three months FREE.
Fast Growing Trees: Go to this link right now, and you'll get FIFTEEN PERCENT OFF your entire order.
Ritual: Get key nutrients without the B.S. Ritual is offering our listeners 10% off during your first three months. Visit here to start your Ritual today.
Aura: Protect yourself from America's fastest-growing crime. Try Aura for 14 days for free: https://aura.com/majority
ZBiotics: Go to https://thld.co/zbiotics_majority_0722  and get 15% off your first order of ZBiotics Pre-Alcohol Probiotic by using my code MAJORITY at checkout. ‌‌‌‌HoldOn Bags: HoldOn plant-based compostable kitchen/trash bags: Get 20% OFF with code MAJORITY at https://holdonbags.com/majority
StoryWorth: StoryWorth is an online service that helps every other figure in your life share stories through thought-provoking questions about their memories and personal thoughts. Get started right away with no shipping required by going to https://storyworth.com/majority you'll get $10 of your first purchase!
Henson Shaving: Go to https://hensonshaving.com/majority  and use code MAJORITY for a free 100-pack of blades!
Quip: If you go to this link RIGHT NOW, you'll get your first refill FREE.
Shopify: Go to this link here for a FREE fourteen-day trial and get full access to Shopify's entire suite of features.
LiquidIV: You can get 25% off when you go to liquidiv.com and use code MAJORITYREP at checkout.
Stamps.com: Start mailing and shipping with stamps.com, and keep more money in your pocket every day. Sign up with promo code MAJORITYREPORT for a special offer that includes a 4-week trial, plus free postage and a digital scale.
ZipRecruiter: Find the right employees for your workplace with ZipRecruiter. Try it FOR FREE at this exclusive web address.
Nutrafol: For FIFTEEN DOLLARS OFF go to https://nutrafol.com/men/ with promo code MAJORITY.
Outer: See the difference at go.liveouter.com/MAJORITY. Plus, for a limited time, get $300 off and FREE shipping.
Sunset Lake CBD: Visit sunsetlakecbd.com.
Grove: Go to this link here today to get a free gift set worth up to fifty dollars with your first order. Plus, shipping is fast and FREE.
Headspace: Try this link, with discount code MAJORITY and get one month FREE of their entire mindfulness library.
StartMail: Start securing your email privacy with StartMail. Sign up today and you'll get 50% off your first year! Go to this link here for our special promotion!.
CozyEarth: Go to this link here and enter the special promo code MAJORITY at checkout to SAVE thirty-five percent now.