Merrick Garland Wants to Post His Warrants Online - The Friday AM Quickie 8/12/22
Friday baby. I'm in New Orleans and am typing this after my first (of many) po boys. After I am finished with this I may go eat another po boy. By the time you read this, who knows how many po boys I may have eaten. We may never know! I may never know! Have a good weekend goodbye! - Jack
Tell your friends to sign up for this M-F newsletter at AMQuickie.com!         ‌
THE BIG NEWS
Merrick Garland Wants It All Out There (It Being Trump's Warrants)
Some big updates in the continuing Mar-A-Lago raid fiasco today, so let's just rattle them off as quickly as possible.
First, Attorney General Merrick Garland says that he personally signed off on the FBI seeking a warrant to go into MAL. This is obviously just going to fuel the fire that this was a politically motivated raid (on the right), and perhaps to get out in front of that, Garland is also pushing for another major development: to get the warrant itself unsealed and accessible to the public.
In a short statement, Garland noted that there was a "substantial public interest" in seeing the warrant. Lawmakers from both parties agree with him: both Rs and Ds want to see the specific language of the warrant and what it was all about.
The NYT has some more interesting reporting as to exactly how this situation went down. Per their story, the documents that the FBI was trying to get their hands on were related to national security. What's more, Trump knew they wanted the documents (that he took from the White House, remember). The Times reports that an official subpoena preceded the raid way back in the spring, meaning that the DOJ tried other means to get the sensitive documents off of Trump's hands and then later decided they had no choice but to go in.
The reason for this is the next big revelation: late on Thursday, the Washington Post reported that the documents the DOJ was desperately trying to get their hands on were related to nuclear weapons. Comforting!
Trump, meanwhile, is using this subpoena as evidence that he was cooperating with investigators, and that the raid was necessary. But it seems as though the subpoena didn't get the job done for the FBI, hence the raid.
In other news, Trump has hired the #BillionDollarLawyer, best known for representing rappers, as his consul in the Atlanta Georgia election interference case. Fun!
MORE STORIES TO WATCH
CDC Gives Up On Covid Guidelines
We've been saying that the pandemic is over for a while, but now it's really over. At least, according to the CDC. (The rest of us know that it's not over at all, but it might as well be as far as the government is concerned.)
The agency moved on Thursday to further loosen its official guidelines on what to do if you are exposed to or come down with COVID-19: the biggest change is that people who have been exposed to the virus are no longer advised to quarantine at home. Instead, they're just told to wear a mask for a while. The quarantine period if you actually come down with the virus is still just 5 days.
"We know that Covid-19 is here to stay," Greta Massetti, a C.D.C. epidemiologist, said at a news briefing on Thursday. "High levels of population immunity due to vaccination and previous infection, and the many tools that we have available to protect people from severe illness and death, have put us in a different place."
Ok got it, thanks!
Man Attacks FBI Office With AR-15 and a Nail Gun
Well this is bizarre and terrifying. NBC News reports that an armed man visibly carrying an AR-15-type rifle fired a nail gun – not his actual gun, a nail gun – into a Cincinnati FBI office, and then fled the scene, setting off a police pursuit in which cops claim that shots were fired and resulting in a standoff, which ended hours later, when the suspect was killed. No cops or bystanders were harmed. Later, NBC News confirmed that the suspect was one Ricky Shiffer, who was at the Capitol on January 6 and posted about his attack on Truth Social before and during the shooting. If this is a sign of how mad some of the looney fringe are at the FBI, we're in for a dark couple months, at least.
QUICKEST QUICKIES
SOME NUMBER
$3.99
The national average for a gallon of gas, as of Thursday, down well over a dollar from its peak earlier this summer.
ON THE SHOW TODAY
8/12 It's Casual Friday! Sam hosts David Dayen, executive editor at the American Prospect, to break down the week in news. Then, Sam is joined by Jordan Holmes and Dan Friesen, co-hosts of the Knowledge Fight podcast, to discuss the recent Alex Jones-Sandy Hook trial.
DON'T MISS MR CLIPS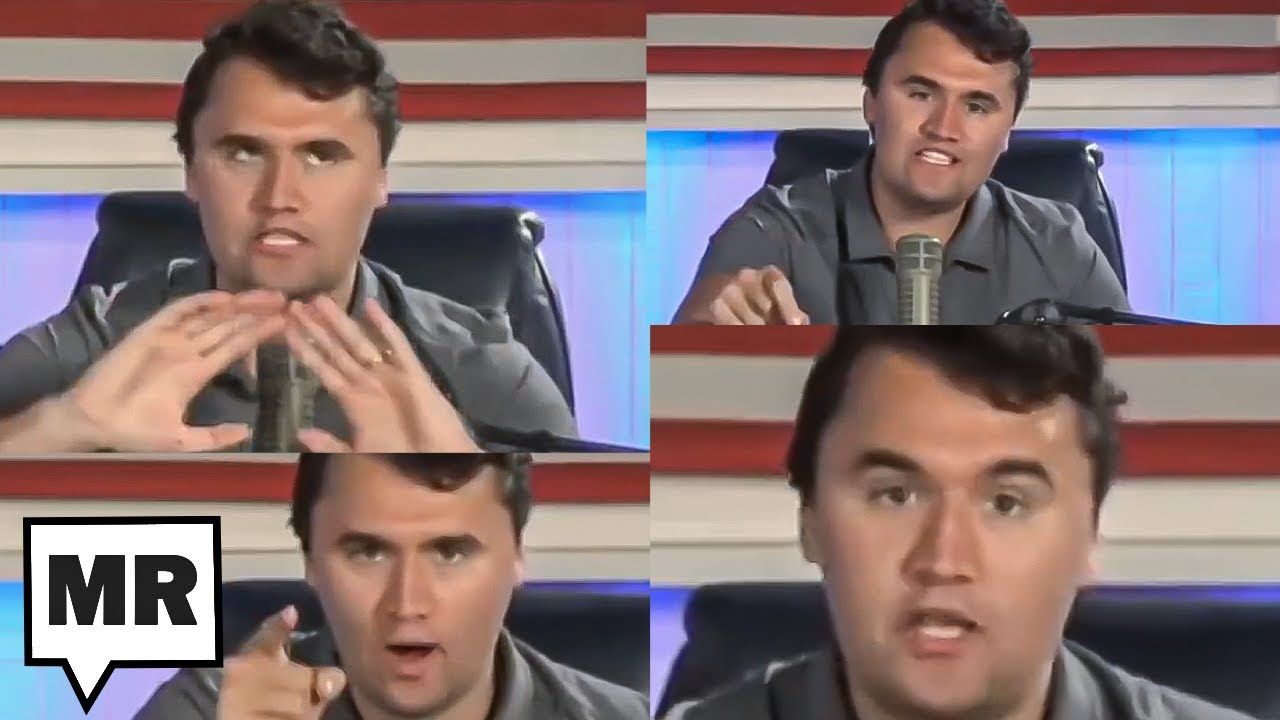 Charlie... are you ok... do you need to go back in your big diaper baby pen...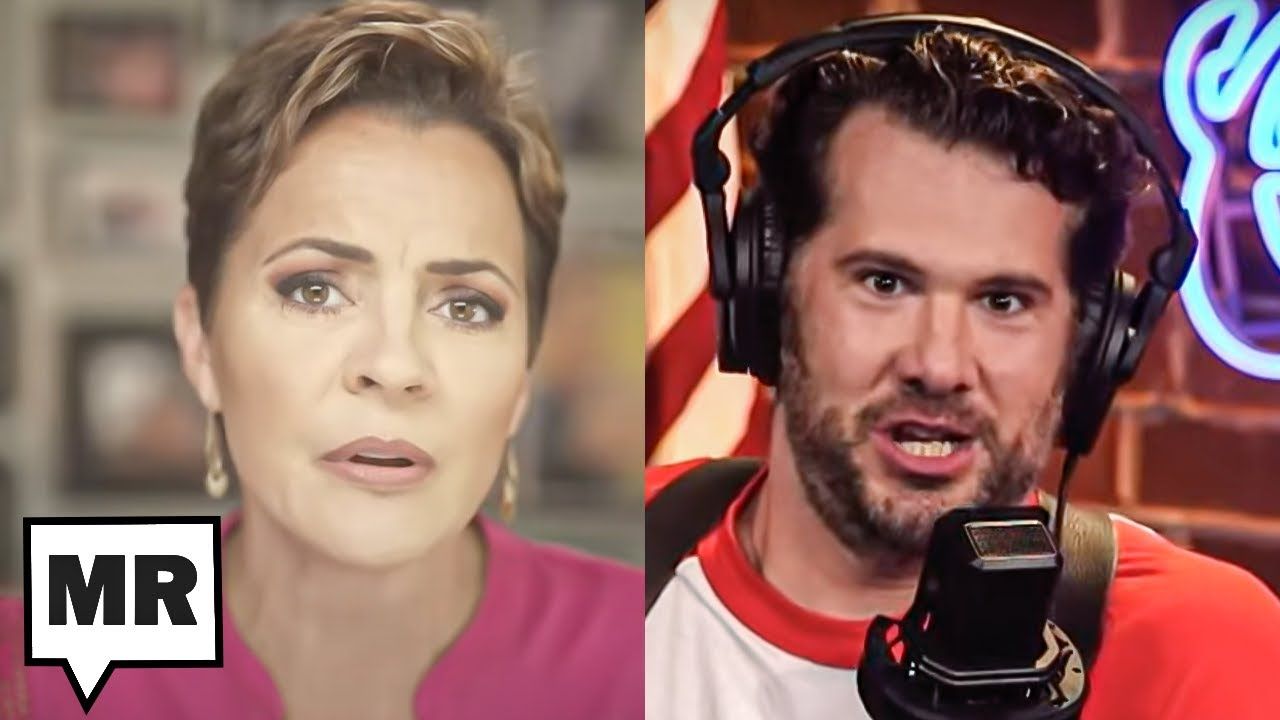 Every clip of this putz just makes him look worse.
PARTING WORDS
Quickie Discount Code Corner
Hey check it out! Stuff on sale!
Established Titles: Get an amazing gift for your dad this Father's Day! Go to https://establishedtitles.com/majority and get 10% off today.
Vessi: Go to https://vessi.com/majority and use code MAJORITY for $25 off each pair of adult Vessi shoes! Free shipping to US, CA, AUS, NZ, JP, TW, KR, SGP
ExpressVPN: Secure your online data TODAY by visiting this link. That's https://www.expressvpn.com/majority and you can get an extra three months FREE.
Fast Growing Trees: Go to this link right now, and you'll get FIFTEEN PERCENT OFF your entire order.
Ritual: Get key nutrients without the B.S. Ritual is offering our listeners 10% off during your first three months. Visit here to start your Ritual today.
Aura: Protect yourself from America's fastest-growing crime. Try Aura for 14 days for free: https://aura.com/majority
Quip: If you go to this link RIGHT NOW, you'll get your first refill FREE.
Shopify: Go to this link here for a FREE fourteen-day trial and get full access to Shopify's entire suite of features.
LiquidIV: You can get 25% off when you go to liquidiv.com and use code MAJORITYREP at checkout.
Stamps.com: Start mailing and shipping with stamps.com, and keep more money in your pocket every day. Sign up with promo code MAJORITYREPORT for a special offer that includes a 4-week trial, plus free postage and a digital scale.
ZipRecruiter: Find the right employees for your workplace with ZipRecruiter. Try it FOR FREE at this exclusive web address.
Nutrafol: For FIFTEEN DOLLARS OFF go to https://nutrafol.com/men/ with promo code MAJORITY.
Outer: See the difference at go.liveouter.com/MAJORITY. Plus, for a limited time, get $300 off and FREE shipping.
Sunset Lake CBD: Visit sunsetlakecbd.com.
Grove: Go to this link here today to get a free gift set worth up to fifty dollars with your first order. Plus, shipping is fast and FREE.
Headspace: Try this link, with discount code MAJORITY and get one month FREE of their entire mindfulness library.
StartMail: Start securing your email privacy with StartMail. Sign up today and you'll get 50% off your first year! Go to this link here for our special promotion!.
CozyEarth: Go to this link here and enter the special promo code MAJORITY at checkout to SAVE thirty-five percent now.https://www.youtube.com/watch?v=fyOocF3wW8I