FBI RAIDS MAR-A-LAGO! - The Tuesday AM Quickie 8/9/22
"They even broke into my safe!" Instantly iconic line, everything about this rules,  just got back from seeing Rage Against the Machine so let's not bandy words up here ok goodbye. - Jack
Tell your friends to sign up for this M-F newsletter at AMQuickie.com!
‌             ‌
THE BIG NEWS
FBI Raids Mar-A-Lago!
What is happening! It's all happening! If this were 2012 and Reddit memes ruled the world I would be posting that Ron Paul gif where he waves his hands and it says "It's happening" while like a laser show plays in the background. It's happening!
On Monday evening, Donald Trump himself reported that the FBI was in the process of raiding his personal residence at Mar-A-Lago. This is obviously a massive event worthy of detailed explanatory coverage but also hahahahahaha sorry it's just so funny.
"These are dark times for our Nation, as my beautiful home, Mar-A-Lago in Palm Beach, Florida, is currently under siege, raided, and occupied by a large group of FBI agents."
Yes. Yes!!! Hell yes!!!
"Such an assault could only take place in broken, Third-World Countries. Sadly, America has now become one of those Countries, corrupt at a level not seen before. They even broke into my safe!"
They even broke into his safe!!! I'm sorry. Ok. Look, the full statement is just so perfectly full of Trump-voice at its best that you should go read it. Trump broke the news that he got raided himself!
But let's give some actual context. The Times reports that the FBI's search appears to have focused on documents that Trump took with him when he left the White House, many of them classified. This is the key detail:
Mr. Trump delayed returning 15 boxes of material requested by officials with the National Archives for many months, only doing so when there became a threat of action to retrieve them. The case was referred to the Justice Department by the archives early this year.
So basically Trump has a bunch of stuff that the DOJ really, really wants to see. And he apparently doesn't want the DOJ to see it. We'll see what that means when the dust settles a little.
A few other details: Trump wasn't there at the time; CNN reports he was in New York. Eric Trump claimed that "30" FBI agents participated in the raid. The right wing, of course, is already weaponizing this (read: crying about it extremely loudly).
I'm still not sure I'd put actual money on Trump being convicted of any crimes, but man, it sure doesn't look good for him. At the very least, the stacking legal cases might provide some small deterrent for his 2024 presidential campaign. Also, in case you're not caught up yet, they're incredibly funny. The safe!!
MORE STORIES TO WATCH
Ahmaud Arbery's Killers Get Life In Prison
Ahmaud Arbery's killers didn't get anything their lawyers asked for. Instead, they got some form of justice. Per the Times, "U.S. District Court Judge Lisa Godbey Wood said she had "neither the authority nor the inclination" to send the three white men to federal prison in lieu of the Georgia prison system," which is notoriously brutal. The two men, Travis McMichael and his father Gregory, who actively killed Mr. Arbery, both received life sentences. Their neighbor William Bryan, who chased Arbery but did not shoot him, got 35 years. Bryan is 52, meaning that a 35-year sentence is effectively life as well. I wouldn't wish the horrors of the U.S. carceral state on anyone, but if these men were expecting preferential treatment, they didn't get it. And if that system is capable of delivering justice, they'll certainly find out.
GOP Blocks Price Cap for Insulin
Diabetics in America truly cannot catch a break. And that's almost entirely due to the predatory practices enabled by one of our major political parties. On Monday, the Senate voted to pass a sweeping healthcare and climate bill that we discussed yesterday, but one detail slipped under my radar. In the bill, GOP Senators used a parliamentary trick to strip the price cap for insulin away from private insurance customers. The bill still includes a cap of $35 per month for Medicare recipients, which is progress, but that's not the vast majority of Americans – if you're on a private plan, there's no cap. Brutal.
Quickest Quickies
SOME NUMBER
2
That's how many years worth of Alex Jones' text messages were just turned over to the January 6 commission. Interested to see where they go with those!
ON THE SHOW TODAY
8/9: Sam and Emma host Dr. Leah Stokes, professor of climate and energy policy at the University of California, Santa Barbara, to discuss the climate provisions in the Inflation Reduction Act.
Don't Miss MR Clips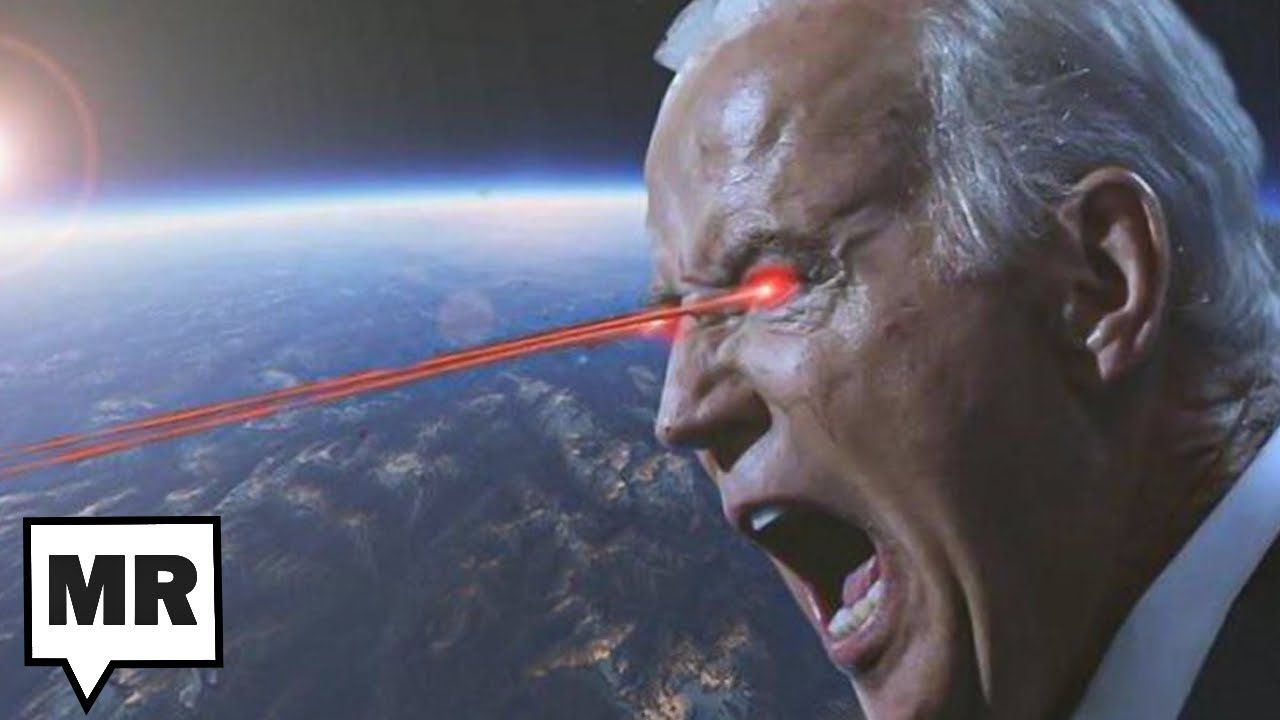 Dark Brandon good lord lol.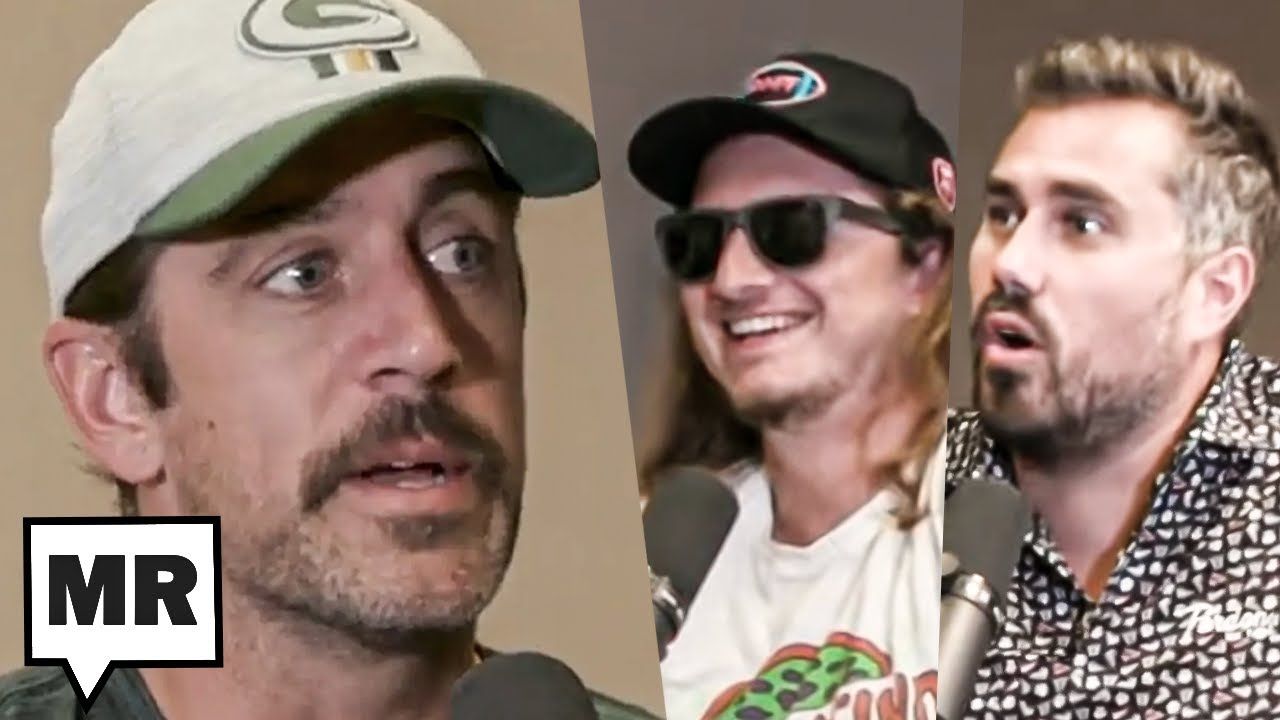 Always good to see idiot celebrities pressed!
PARTING WORDS
"What is the difference between this and Watergate, where operatives broke into the Democrat National Committee? Here, in reverse, Democrats broke into the home of the 45th President of the United States."
– Donald Trump, using a metaphor that really isn't going to work out for him well.
Quickie Discount Code Corner
Hey check it out! Stuff on sale!
Established Titles: Get an amazing gift for your dad this Father's Day! Go to https://establishedtitles.com/majority and get 10% off today.
Vessi: Go to https://vessi.com/majority and use code MAJORITY for $25 off each pair of adult Vessi shoes! Free shipping to US, CA, AUS, NZ, JP, TW, KR, SGP
ExpressVPN: Secure your online data TODAY by visiting this link. That's https://www.expressvpn.com/majority and you can get an extra three months FREE.
Fast Growing Trees: Go to this link right now, and you'll get FIFTEEN PERCENT OFF your entire order.
Ritual: Get key nutrients without the B.S. Ritual is offering our listeners 10% off during your first three months. Visit here to start your Ritual today.
Aura: Protect yourself from America's fastest-growing crime. Try Aura for 14 days for free: https://aura.com/majority
Quip: If you go to this link RIGHT NOW, you'll get your first refill FREE.
Shopify: Go to this link here for a FREE fourteen-day trial and get full access to Shopify's entire suite of features.
LiquidIV: You can get 25% off when you go to liquidiv.com and use code MAJORITYREP at checkout.
Stamps.com: Start mailing and shipping with stamps.com, and keep more money in your pocket every day. Sign up with promo code MAJORITYREPORT for a special offer that includes a 4-week trial, plus free postage and a digital scale.
ZipRecruiter: Find the right employees for your workplace with ZipRecruiter. Try it FOR FREE at this exclusive web address.
Nutrafol: For FIFTEEN DOLLARS OFF go to https://nutrafol.com/men/ with promo code MAJORITY.
Outer: See the difference at go.liveouter.com/MAJORITY. Plus, for a limited time, get $300 off and FREE shipping.
Sunset Lake CBD: Visit sunsetlakecbd.com.
Grove: Go to this link here today to get a free gift set worth up to fifty dollars with your first order. Plus, shipping is fast and FREE.
Headspace: Try this link, with discount code MAJORITY and get one month FREE of their entire mindfulness library.
StartMail: Start securing your email privacy with StartMail. Sign up today and you'll get 50% off your first year! Go to this link here for our special promotion!.
CozyEarth: Go to this link here and enter the special promo code MAJORITY at checkout to SAVE thirty-five percent now.https://www.youtube.com/watch?v=fyOocF3wW8I