A Climate Bill is Through the Senate. Will It Be Enough? - The Monday AM Quickie 8/8/22
Well folks, Joe Manchin agreed to a climate bill. But not without a hefty bribe. Plus, we're recapping the wild updates in the Alex Jones trial and catching up on a weekend of news. You're stuck with me for the next few weeks while Corey's on vacation. - Jack
Tell your friends to sign up for this M-F newsletter at AMQuickie.com!
‌             ‌
THE BIG NEWS
Senate Passes Climate Bill With Big Gift to Joe Manchin
The Senate passed a broad health care and climate bill on Sunday afternoon, voting directly down party lines 50-50 with Vice President Kamala Harris casting the tiebreaking vote.
The total package is worth some $369 billion. If you're keeping score, that's a little less than half the military budget for this year alone. Still, it represents the most ambitious climate bill the U.S. has ever passed, which is saying something largely because the bar is just so damn low. The key vote, of course, was West Virginia Senator Joe Manchin's, and it came with a price. From the NYT:
The measure requires the federal government to auction off more public lands and waters for oil drilling. It expands tax credits for carbon capture technology that could allow coal or gas-burning power plants to keep operating with lower emissions. Mr. Manchin also secured a promise from Democratic leaders to vote on a separate measure to speed up the process of issuing permits for energy infrastructure, potentially smoothing the way for projects like a natural gas pipeline in West Virginia.
Still. Still! Still. I think everyone has to just take the win. Take the win and fight against the pipelines and fight against the natural gas companies and go right back to fighting against Manchin's corrupt ass as soon as possible. This is a start. It's... something. Look at the numbers: $400 billion over 10 years for electric vehicle credits, $30 billion immediately for solar panel production, $10 billion for solar and electric infrastructure manufacturing facilities (to build new facilities, that is, I know those sound redundant), $60 billion to help disadvantaged areas being ravaged by climate change.  
Not for nothing, the bill also sandwiched in some ambitious – or at least sorely-needed – healthcare provisions too, which Kyrsten Sinema somehow found it in her heart to let through.
The bill extends expanded health care subsidies for another three years, and, crucially, makes it so Medicare can negotiate drug prices. The catch is this only applies to 10 drugs to start beginning in 2026, and will then hopefully expand.
(As a note, in the quickies, check the link for a better explanation of some of the financial stuff included in the bill.)
Again, better than nothing, but far short of what should be possible.
It's wild to me that we have two Senators whose pet issues – that they are almost completely beholden to special interests on – are natural gas and the healthcare industry. That's America, baby. One step forward, two steps back. We'll wait and see when those other shoes drop. The bill heads to the House as soon as next week, with Biden's approval.
‌             ‌
MORE STORIES TO WATCH
Alex Jones Forced to Pay Big For All His Lies
Whew. When Corey left you with the first Jones verdict, he had just been ordered to pay $4.1 million in compensatory damages to Sandy Hook victims' families. But the second verdict was so, so much more brutal. A Texas jury slammed Jones with an order to pay $45.2 million in punitive damages to the families, something that will surely cause him severe financial distress, though as many commenters have pointed out, will not exhaust the net worth of his holding company, nor will it bring an end to his media empire. But if anything good comes of this, it might make Jones a bit more careful of what he says (yeah, right, but it's still good to see the bastard squirm).
Israel Agrees to Shaky Ceasefire With Gaza After Bombing Campaign
In the past few days, 43 people have been killed in the Gaza strip during the latest bombing campaign by Israeli forces, according to the Palestinian Authority. More than 300 were injured. The current flare-up in violence between the Israelis and militants based in Gaza (which is always, always brutally one-sided) began when the Israelis killed an alleged leader of the Islamic Jihad movement. Iranian-backed militias responded with barrages of rockets, which have killed no one in Israel. Israel then embarked on a widespread bombing and airstrike campaign that killed dozens. So it goes. The two sides have agreed to a shaky ceasefire as of late Sunday in the hopes of sparing further bloodshed (which, again, won't be felt by Israel really).        ‌
Quickest Quickies
SOME NUMBER
528,000
Number of jobs added across the economy in July, which should put a stop to all of the "people don't want to work" B.S. (it won't).
ON THE SHOW TODAY
8/8 Emma hosts Jake Grumbach, professor at the University of Washington, to discuss his recent book Laboratories Against Democracy: How National Parties Transformed State Politics.
‌             ‌
Don't Miss MR Clips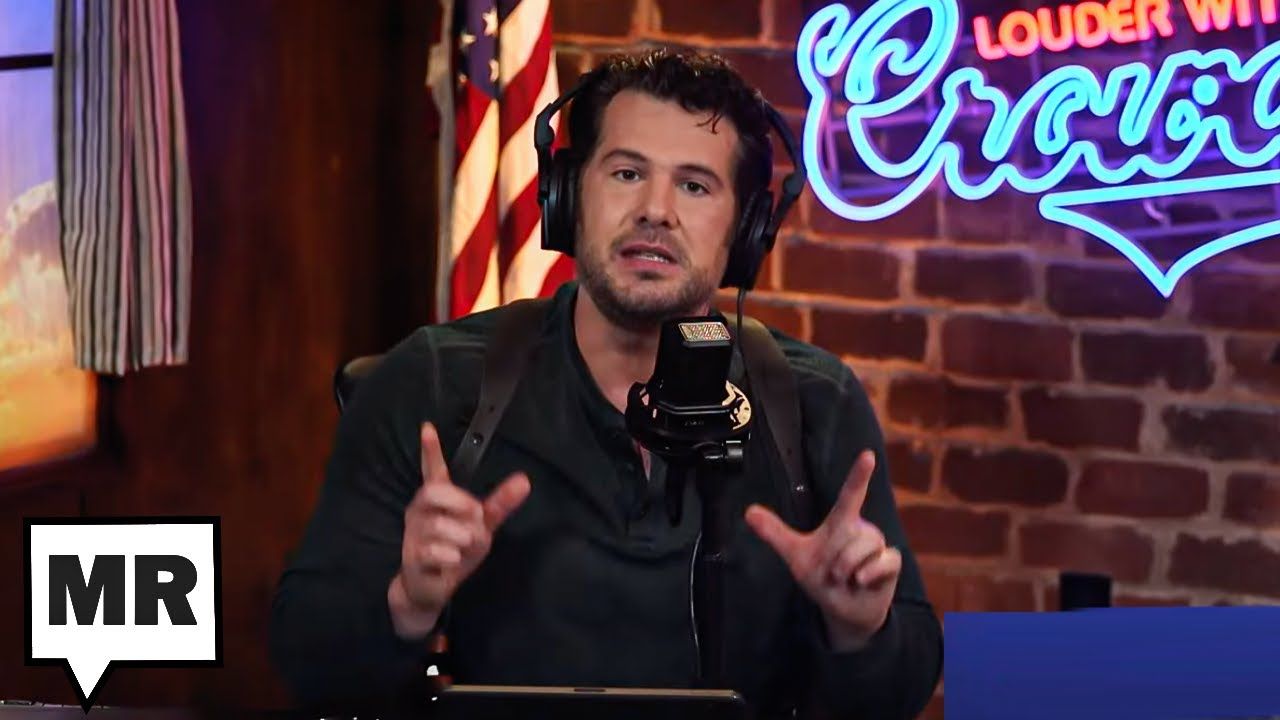 Ok buddy.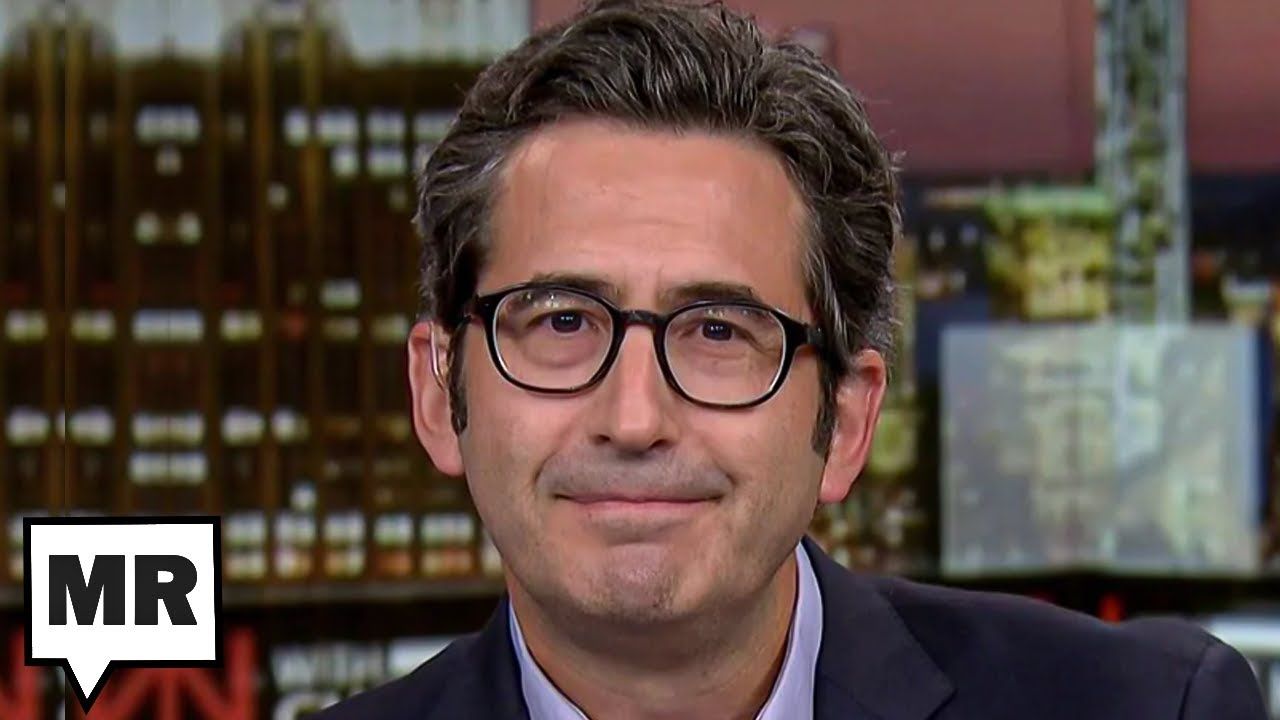 Honestly, from my experience, same.
PARTING WORDS
Parting words today are not words but instead this picture of Bernie Sanders mid Senate deliberations:
See you tomorrow! ‌
Quickie Discount Code Corner
Hey check it out! Stuff on sale!
Established Titles: Get an amazing gift for your dad this Father's Day! Go to https://establishedtitles.com/majority and get 10% off today.
Vessi: Go to https://vessi.com/majority and use code MAJORITY for $25 off each pair of adult Vessi shoes! Free shipping to US, CA, AUS, NZ, JP, TW, KR, SGP
ExpressVPN: Secure your online data TODAY by visiting this link. That's https://www.expressvpn.com/majority and you can get an extra three months FREE.
Fast Growing Trees: Go to this link right now, and you'll get FIFTEEN PERCENT OFF your entire order.
Ritual: Get key nutrients without the B.S. Ritual is offering our listeners 10% off during your first three months. Visit here to start your Ritual today.
Aura: Protect yourself from America's fastest-growing crime. Try Aura for 14 days for free: https://aura.com/majority
Quip: If you go to this link RIGHT NOW, you'll get your first refill FREE.
Shopify: Go to this link here for a FREE fourteen-day trial and get full access to Shopify's entire suite of features.
LiquidIV: You can get 25% off when you go to liquidiv.com and use code MAJORITYREP at checkout.
Stamps.com: Start mailing and shipping with stamps.com, and keep more money in your pocket every day. Sign up with promo code MAJORITYREPORT for a special offer that includes a 4-week trial, plus free postage and a digital scale.
ZipRecruiter: Find the right employees for your workplace with ZipRecruiter. Try it FOR FREE at this exclusive web address.
Nutrafol: For FIFTEEN DOLLARS OFF go to https://nutrafol.com/men/ with promo code MAJORITY.
Outer: See the difference at go.liveouter.com/MAJORITY. Plus, for a limited time, get $300 off and FREE shipping.
Sunset Lake CBD: Visit sunsetlakecbd.com.
Grove: Go to this link here today to get a free gift set worth up to fifty dollars with your first order. Plus, shipping is fast and FREE.
Headspace: Try this link, with discount code MAJORITY and get one month FREE of their entire mindfulness library.
StartMail: Start securing your email privacy with StartMail. Sign up today and you'll get 50% off your first year! Go to this link here for our special promotion!.
CozyEarth: Go to this link here and enter the special promo code MAJORITY at checkout to SAVE thirty-five percent now.https://www.youtube.com/watch?v=fyOocF3wW8I