Ilhan Fends Off a Challenger - The Wednesday AM Quickie 8/10/22
Mar-A-Lago day two! The story that keeps on giving. Lots of other news to go through elsewhere too.  - Jack
Tell your friends to sign up for this M-F newsletter at AMQuickie.com!
‌             ‌
THE BIG NEWS
Ilhan Omar Narrowly Fights Off Challenger and More Primary Stories
Ilhan Omar won her primary contest by a razor-thin margin on Tuesday night, signaling a bit of trouble for one of the most consistent progressives in the House.
Omar clinched the primary race by just 2.5 percent late on Tuesday night, when about 85 percent of the ballots had come in.
What those numbers show is both Omar's margin of victory shrinking, but also something a bit more worrisome – she didn't turn out votes this time. Part of that can be ascribed to the fact that she didn't buy TV ads this cycle, but still – hopefully a wakeup call for one of the most valuable Reps the left has got, who also carries one of the biggest targets on her back.
Meanwhile, in Wisconsin, Republicans chose a Trump-endorsed construction executive for Governor, Tim Michels. He'll run against incumbent Tony Evers.
One of the bigger stories of the night, however, is that Becca Balint beat Lt. Governor Molly Gray in the Democratic primary for the House seat in Vermont. The Times notes that this was seen as sort of a referendum between the Democratic party's progressive and moderate wings. Remember, this is the House seat Bernie held for 16 years before moving to the Senate (as the current House rep Peter Welch is attempting to do after Patrick Leahy retired.)
That's most of the races of note last night!
MORE STORIES TO WATCH
Miracle At Mar-A-Lago Fallout Continues
Let's sum up some of the more concrete info we got on Tuesday after last night's hilarity. Ok. First: The Times reports that the FBI raid was separate from the DOJ's Jan. 6 investigation, so the evidence they were going after probably isn't connected to those particular crimes (isn't it fun we can pick and choose a former president's crimes?)
The upshot for the midterms is that Republicans are going to lean hard on this as their big issue, although there's no sign it really plays with any of the moderates up in the air. Might rally the base? Who knows.
Meanwhile, Trump's worries outside of the raid are compounding. As we mentioned yesterday, a court has ruled that the House Ways and Means Committee could get a look at Trump's tax returns. (The committee claims it's looking into a program that audits former presidents.)
Israel Kills Militants in West Bank After Fragile Peace in Gaza
One day after a ceasefire ended an Israeli bombing campaign on the Gaza strip, the IDF was back at work, killing 3 "militants" in a raid on Palestinian homes in the occupied West Bank. Raids like these are the same as the one that killed Palestinian-American journalist Shireen Abu Akleh. In a separate incident, the Palestinian health authority said that a 17-year-old was killed by Israeli troops. The bloody churn of apartheid continues, ceasefire or not.
Quickest Quickies
SOME NUMBER
458
Approximate final count of the bodies investigators found in the Ukrainian suburb of Bucha. 419 of those bodies bore markings of being shot, tortured, or beaten to death.
ON THE SHOW TODAY
8/10: Sam and Emma break down the latest in news, perhaps with a guest!
Don't Miss MR Clips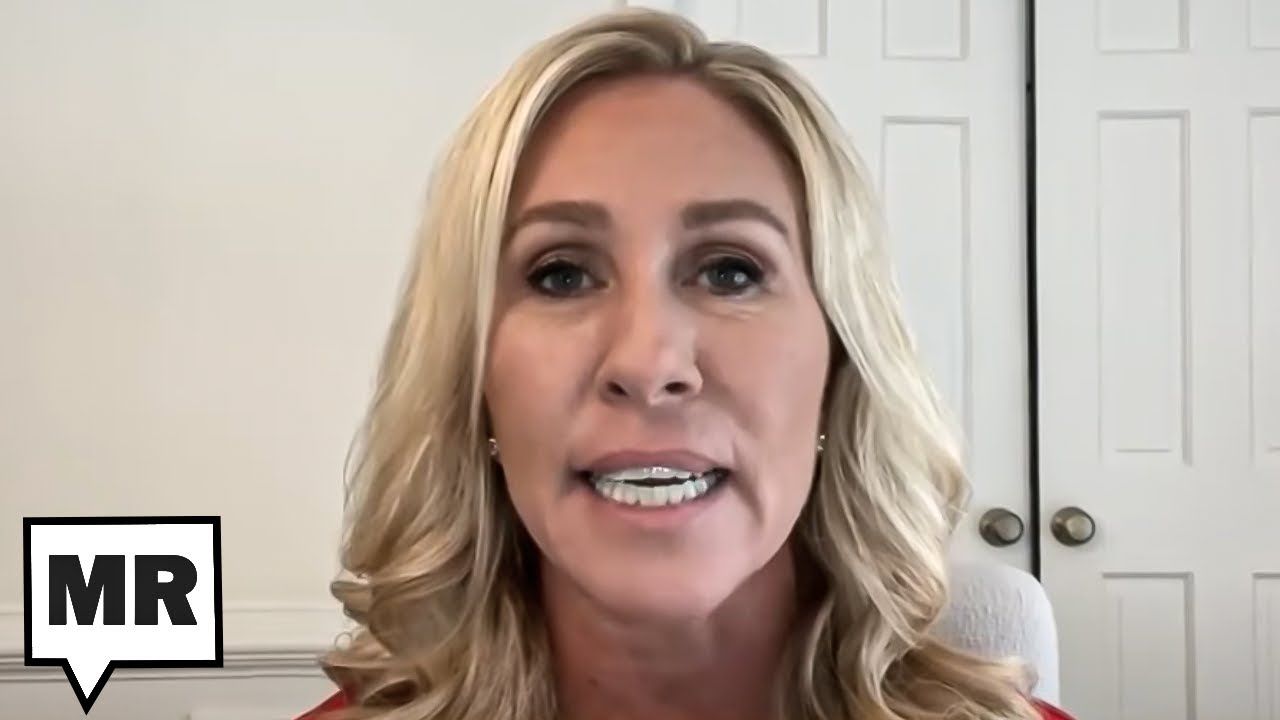 Oh, now they're into defunding police? Weird.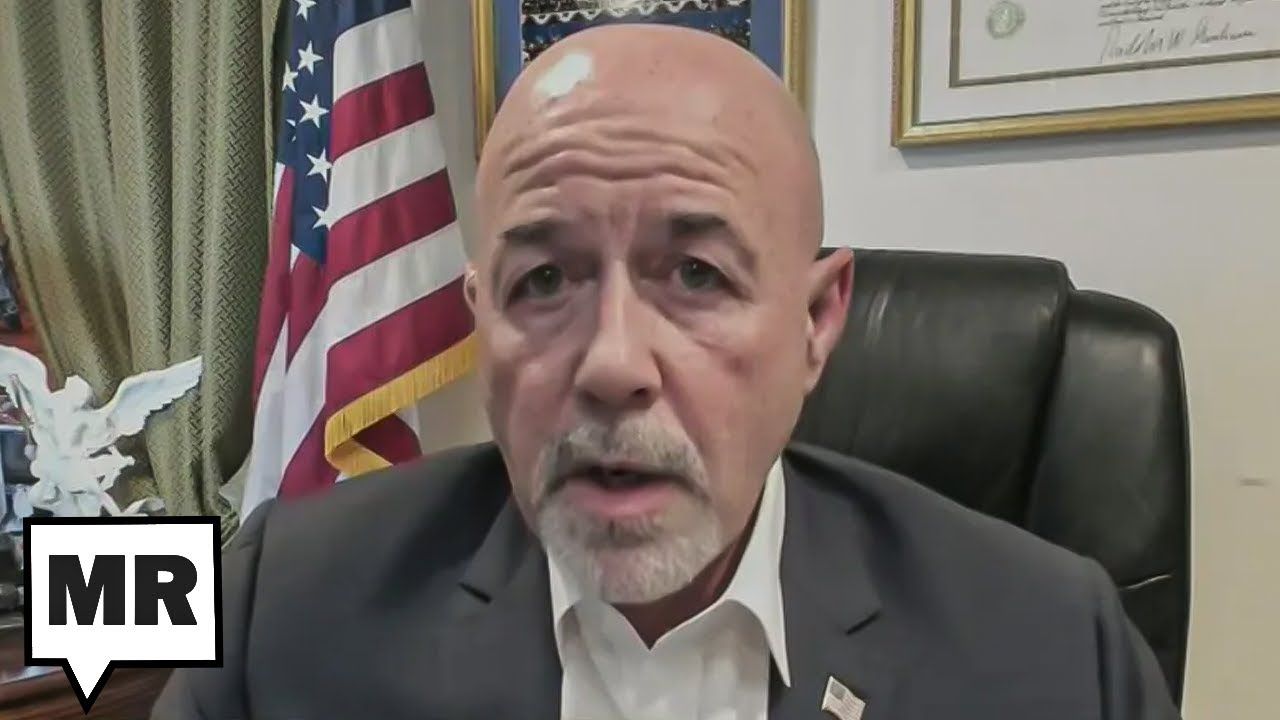 Ok man. Sure. Uh huh.
PARTING WORDS
"I ate a whole plate of dog penis one time. I'm not doing that again."
– U.S. Rep. Ronny Jackson, Donald Trump's former doctor.
Quickie Discount Code Corner
Hey check it out! Stuff on sale!
Established Titles: Get an amazing gift for your dad this Father's Day! Go to https://establishedtitles.com/majority and get 10% off today.
Vessi: Go to https://vessi.com/majority and use code MAJORITY for $25 off each pair of adult Vessi shoes! Free shipping to US, CA, AUS, NZ, JP, TW, KR, SGP
ExpressVPN: Secure your online data TODAY by visiting this link. That's https://www.expressvpn.com/majority and you can get an extra three months FREE.
Fast Growing Trees: Go to this link right now, and you'll get FIFTEEN PERCENT OFF your entire order.
Ritual: Get key nutrients without the B.S. Ritual is offering our listeners 10% off during your first three months. Visit here to start your Ritual today.
Aura: Protect yourself from America's fastest-growing crime. Try Aura for 14 days for free: https://aura.com/majority
Quip: If you go to this link RIGHT NOW, you'll get your first refill FREE.
Shopify: Go to this link here for a FREE fourteen-day trial and get full access to Shopify's entire suite of features.
LiquidIV: You can get 25% off when you go to liquidiv.com and use code MAJORITYREP at checkout.
Stamps.com: Start mailing and shipping with stamps.com, and keep more money in your pocket every day. Sign up with promo code MAJORITYREPORT for a special offer that includes a 4-week trial, plus free postage and a digital scale.
ZipRecruiter: Find the right employees for your workplace with ZipRecruiter. Try it FOR FREE at this exclusive web address.
Nutrafol: For FIFTEEN DOLLARS OFF go to https://nutrafol.com/men/ with promo code MAJORITY.
Outer: See the difference at go.liveouter.com/MAJORITY. Plus, for a limited time, get $300 off and FREE shipping.
Sunset Lake CBD: Visit sunsetlakecbd.com.
Grove: Go to this link here today to get a free gift set worth up to fifty dollars with your first order. Plus, shipping is fast and FREE.
Headspace: Try this link, with discount code MAJORITY and get one month FREE of their entire mindfulness library.
StartMail: Start securing your email privacy with StartMail. Sign up today and you'll get 50% off your first year! Go to this link here for our special promotion!.
CozyEarth: Go to this link here and enter the special promo code MAJORITY at checkout to SAVE thirty-five percent now.https://www.youtube.com/watch?v=fyOocF3wW8I