How Big a Mess Will Manchin Make? - The Friday AM Quickie 11/10/23
RIP to Jezebel, a good website that suffered the under the management of morons. Anyway, this is all you'll get from me this week. Jacob returns Monday! - Corey
---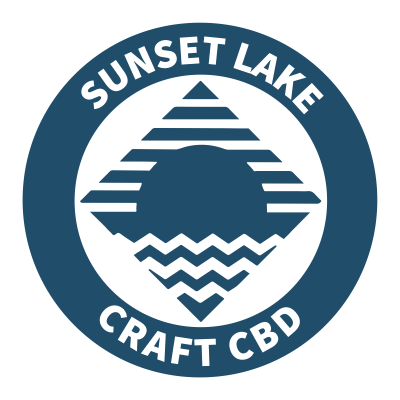 Sunset Lake CBD is brought to you by long-time MR listeners and fans of the show. They know how crazy buying CBD online can be and that's why they want to be your one-stop CBD shop. Unlike some companies, Sunset Lake CBD grows everything that they infuse into their products and will provide you with certified test results with every order.
Still unsure? Email or call and speak to a real person— they can help walk you through the process and recommend the right product for you. They want to make buying CBD stress-free! Visit www.sunsetlakecbd.com and let them help you find that peace of mind. Enter code "leftisbest" (that's one word) at checkout for 20% off every order.
---
Subscribe to the AM Quickie's NEW paid newsletters here!
THE BIG NEWS
2024 Watch: Manchin Passes His Expiration Date
MORE STORIES TO WATCH
House GOP Still Wants Food Stamp Cuts – Or Else
The White House is once again warning federal agencies to prepare for a shutdown, as it's clear that Budding Theocrat House Speaker Mike Johnson is already losing control of his caucus, a sizable portion of which is determined to starve the poor. Vulnerable Republican incumbents are worried that demands from their colleagues to cut the Supplemental Nutrition Assistance Program will cost them reelection, Politico reports. Johnson supported SNAP cuts prior to his ascension, but now privately says it won't happen. "I don't think the Lord Jesus himself could manage this group," Texas GOP Rep. Troy Nehls said after his caucus canceled two votes on spending bills this week. "We're ungovernable." As HuffPost reports, none of this bodes well for the House passing a funding bill to avert a government shutdown on Nov. 18. Senate Appropriations Committee chair Patty Murry calls a plan floated by some Republicans to approve spending one agency at a time "the craziest, stupidest thing I've ever heard of." Wait until next week!
QUICKEST QUICKIES
SOME NUMBER
37 percent
That's how many upper income Americans say in a new poll that it's hard to know when to tip service workers. Only 22 percent of low income people report the same confusion. And while nearly 40 percent of low income people say it is very easy to know when to tip, only 25 percent of upper income people share this understanding.
ON THE SHOW TODAY
11/10: It's Casual Friday! Sam and Emma speak with Jeet Heer, writer at The Nation, to round up the week in news.
DON'T MISS MR CLIPS
Oh for sure man.
Amy Goodman interviewed Marione Ingram on Democracy Now!
PARTING WORDS
"All the red flags are there. We are sounding the alarm bells and we need action. Frankly, I don't want to hear about more meetings. I don't want to hear about conferences. I don't want to hear about summits. Goddamn, do something."
-- National Transportation Safety Board chair Jennifer Homendy, speaking to reporters after a Senate hearing on a growing U.S. aviation safety crisis caused by fatigue among pilots and air traffic controllers, who routinely work 60 hours per week due to understaffing. If House Republicans cause a government shutdown at the end of next week, controllers will be forced to work without pay until Congress passes a funding measure.
---
Quickie Discount Code Corner
Hey check it out! Stuff on sale!
IAC Laser Engraving: IAC Laser Engraving is a Leftist-owned Worker Collective started by long time listener, Ryan Lubin in September of 2021. Visit iaclasers.com to order your custom item today and enter in Coupon Code: "MAJORITY10" at purchase to receive a 10% discount on their AMAZING products."
ExpressVPN: Secure your online data TODAY by visiting this link. That's https://www.expressvpn.com/majority and you can get an extra three months FREE.
Fast Growing Trees: Go to this link right now, and you'll get FIFTEEN PERCENT OFF your entire order.
Ritual: Get key nutrients without the B.S. Ritual is offering our listeners 10% off during your first three months. Visit here to start your Ritual today.
Aura: Protect yourself from America's fastest-growing crime. Try Aura for 14 days for free: https://aura.com/majority
ZBiotics: Go to https://thld.co/zbiotics_majority_0722 and get 15% off your first order of ZBiotics Pre-Alcohol Probiotic by using my code MAJORITY at checkout. ‌‌‌‌
HoldOn Bags: HoldOn plant-based compostable kitchen/trash bags: Get 20% OFF with code MAJORITY at https://holdonbags.com/majority
StoryWorth: StoryWorth is an online service that helps every other figure in your life share stories through thought-provoking questions about their memories and personal thoughts. Get started right away with no shipping required by going to https://storyworth.com/majority you'll get $10 of your first purchase!
Henson Shaving: Go to https://hensonshaving.com/majority and use code MAJORITY for a free 100-pack of blades!
Quip: If you go to this link RIGHT NOW, you'll get your first refill FREE.
Shopify: Go to this link here for a FREE fourteen-day trial and get full access to Shopify's entire suite of features.
LiquidIV: You can get 25% off when you go to liquidiv.com and use code MAJORITYREP at checkout.
Stamps.com: Start mailing and shipping with stamps.com, and keep more money in your pocket every day. Sign up with promo code MAJORITYREPORT for a special offer that includes a 4-week trial, plus free postage and a digital scale.
ZipRecruiter: Find the right employees for your workplace with ZipRecruiter. Try it FOR FREE at this exclusive web address.
Nutrafol: For FIFTEEN DOLLARS OFF go to https://nutrafol.com/men/ with promo code MAJORITY.
Outer: See the difference at go.liveouter.com/MAJORITY. Plus, for a limited time, get $300 off and FREE shipping.
Sunset Lake CBD: Visit sunsetlakecbd.com.
Grove: Go to this link here today to get a free gift set worth up to fifty dollars with your first order. Plus, shipping is fast and FREE.
Headspace: Try this link, with discount code MAJORITY and get one month FREE of their entire mindfulness library.
StartMail: Start securing your email privacy with StartMail. Sign up today and you'll get 50% off your first year! Go to this link here for our special promotion!.
CozyEarth: Go to this link here and enter the special promo code MAJORITY at checkout to SAVE thirty-five percent now.