IDF Converges on Gaza Hospital - The Monday AM Quickie 11/13/23
Only 357 days until the 2024 election! I think I've got at least 356 more newsletters in me. -Jacob
---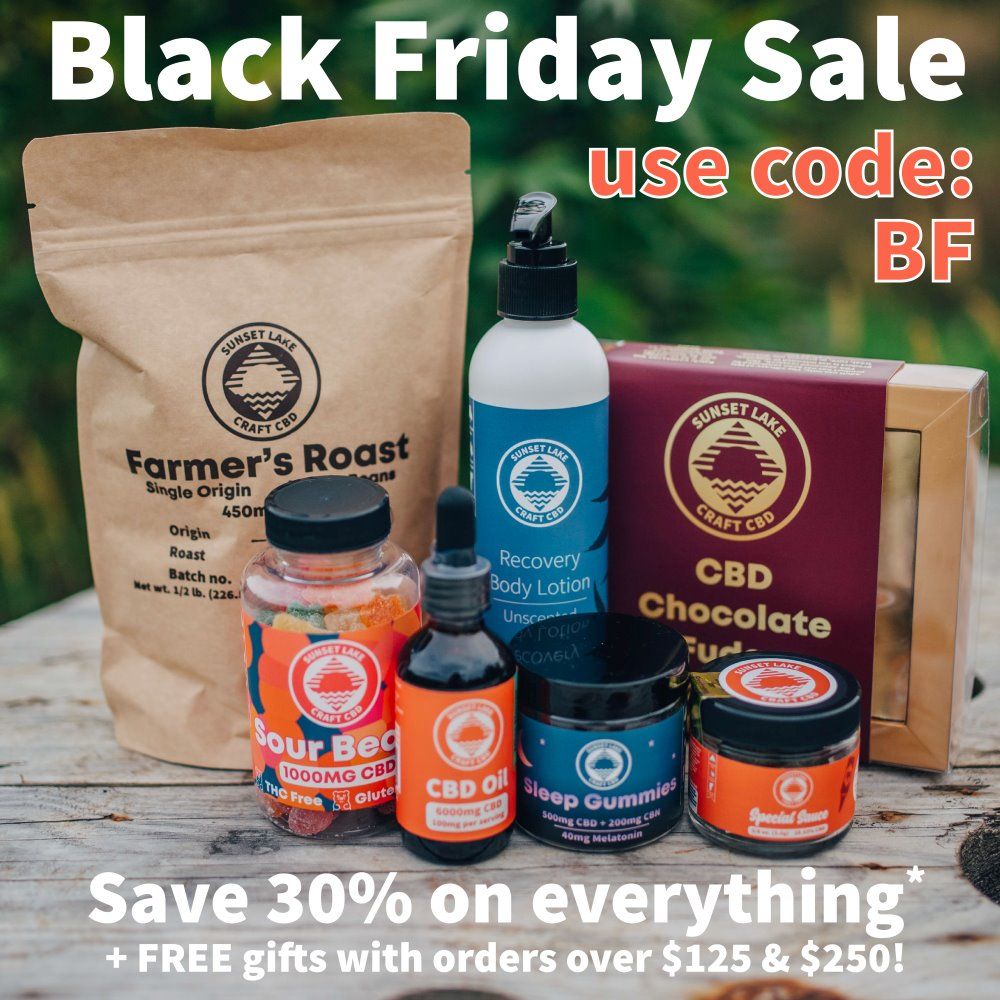 Sunset Lake CBD's Black Friday Sale is live! Head on over to sunsetlakecbd.com and use code BF to save 30% sitewide! That's not all — orders over $125 will get to choose a FREE 20-count jar of their choice of gummies during checkout. Orders over $250 will also get a sweet Sunset Lake Beanie.
Sunset Lake CBD will donate 5% of the Black Friday Sale proceeds to Planned Parenthood.
Use code "BF" for 30% off everything in-store and get your favorite CBD shipped directly to your door. Hurry, this sale ends November 26th.
---
Subscribe to the AM Quickie's NEW paid newsletters here!
THE BIG NEWS
Al-Shifa Hospital at the Center of Gaza Crisis
As Israel's ferocious attack on Gaza continues, the Palestinian territory's hospitals, which are crowded with thousands of displaced people, have been subjected to bombing, snipers, and cuts in fuel, internet access, and electricity. Over the weekend, reports appeared of premature babies who died when their incubators lost power and doctors tending to patients by the light of their cell phones. Surgeries are being conducted without anesthetic while food and clean water remain scarce. The Israeli government accused Hamas of hiding a command post underneath Al Shifa hospital, a claim that's been repeatedly denied by hospital workers and foreign volunteers. The IDF has demanded that Hamas surrender the hospital complex, which remains packed with people.
Meanwhile, tens of thousands of displaced Palestinians have moved south, mostly on foot, through a "humanitarian corridor" opened by Israeli forces. Avi Dichter, the former head of Shin Bet who now serves as Israel's Agriculture Ministrer, was asked on Israeli television about footage of refugees that recalled the Nakba, the forced displacement of Palestinians during the 1948 Arab-Israeli war. Dichter said, apparently proudly, that Israel was doing exactly that: "We are now rolling out the Gaza Nakba," said the former secret policeman. He described it as an operational necessity.
MORE STORIES TO WATCH
Biden Administration Seeks Better China Military Ties
Among the United States' goals for President Joe Biden's Wednesday summit with Chinese President Xi Jingping: improved military relations. The US wants to reopen lines of communication that have been "basically severed," said White House national security advisor Jake Sullivan. "We need those lines of communication so that there aren't mistakes or miscalculations or miscommunication," he said on Sunday. (You might remember top US general Mark Milley, in the waning days of the Trump imperium, secretly assuring his Chinese counterpart that the US didn't want a war.) Biden and Xi are also expected to discuss the Israel-Hamas war, Iran, and a trade war over China's tech ambitions.
Elections Roundup: Biden Kinda Sorta Has Primary Challengers
QUICKEST QUICKIES
SOME NUMBER
2015
That's when current New York City Mayor Eric Adams first took a trip to Turkey on that government's tab. The FBI is investigating donations allegedly funneled to Adams' political campaign from the Turkish government. On November 2, the FBI raided the home of the mayor's 25-year-old chief fundraiser, and last week, federal agents seized and made copies of hizzoner's electronic devices. So far, it's unclear what the quid pro quo might have been, though the Times took a look at an expensive new Turkish consular building with some fire code violations. "I have nothing to hide," said Adams.
ON THE SHOW TODAY
11/13: Happy Monday! Sam and Emma speak with Malaika Jabali, senior news and politics editor at Essence Magazine, to discuss her recent book It's Not You, It's Capitalism: Why It's Time to Break Up and How to Move On.
DON'T MISS MR CLIPS‌
Elite pundits and nepo babies alike are absolutely terrified of peaceful political protests.
This is normal, right? Right??
PARTING WORDS
"There's always a chance I might change my mind. But by talking to you, it makes it hard for me to change my mind. My husband doesn't want me to give them any more money, and he's right. I know they're going to be pestering me like crazy. And by talking to you, it's going to lock me out of the cycle for 2024."
-- Peter Thiel, the right-wing tech oligarch and GOP mega-donor, speaking to the journalist Barton Gellman, about his decision not to donate to Republican politicians in 2024. Thiel, who famously is indifferent to small-d democracy, has told friends and reporters that he's disappointed by Trump and MAGA Republicans and plans to sit out the next election cycle.
---
Quickie Discount Code Corner
Hey check it out! Stuff on sale!
IAC Laser Engraving: IAC Laser Engraving is a Leftist-owned Worker Collective started by long time listener, Ryan Lubin in September of 2021. Visit iaclasers.com to order your custom item today and enter in Coupon Code: "MAJORITY10" at purchase to receive a 10% discount on their AMAZING products."
ExpressVPN: Secure your online data TODAY by visiting this link. That's https://www.expressvpn.com/majority and you can get an extra three months FREE.
Fast Growing Trees: Go to this link right now, and you'll get FIFTEEN PERCENT OFF your entire order.
Ritual: Get key nutrients without the B.S. Ritual is offering our listeners 10% off during your first three months. Visit here to start your Ritual today.
Aura: Protect yourself from America's fastest-growing crime. Try Aura for 14 days for free: https://aura.com/majority
ZBiotics: Go to https://thld.co/zbiotics_majority_0722 and get 15% off your first order of ZBiotics Pre-Alcohol Probiotic by using my code MAJORITY at checkout. ‌‌‌‌
HoldOn Bags: HoldOn plant-based compostable kitchen/trash bags: Get 20% OFF with code MAJORITY at https://holdonbags.com/majority
StoryWorth: StoryWorth is an online service that helps every other figure in your life share stories through thought-provoking questions about their memories and personal thoughts. Get started right away with no shipping required by going to https://storyworth.com/majority you'll get $10 of your first purchase!
Henson Shaving: Go to https://hensonshaving.com/majority and use code MAJORITY for a free 100-pack of blades!
Quip: If you go to this link RIGHT NOW, you'll get your first refill FREE.
Shopify: Go to this link here for a FREE fourteen-day trial and get full access to Shopify's entire suite of features.
LiquidIV: You can get 25% off when you go to liquidiv.com and use code MAJORITYREP at checkout.
Stamps.com: Start mailing and shipping with stamps.com, and keep more money in your pocket every day. Sign up with promo code MAJORITYREPORT for a special offer that includes a 4-week trial, plus free postage and a digital scale.
ZipRecruiter: Find the right employees for your workplace with ZipRecruiter. Try it FOR FREE at this exclusive web address.
Nutrafol: For FIFTEEN DOLLARS OFF go to https://nutrafol.com/men/ with promo code MAJORITY.
Outer: See the difference at go.liveouter.com/MAJORITY. Plus, for a limited time, get $300 off and FREE shipping.
Sunset Lake CBD: Visit sunsetlakecbd.com.
Grove: Go to this link here today to get a free gift set worth up to fifty dollars with your first order. Plus, shipping is fast and FREE.
Headspace: Try this link, with discount code MAJORITY and get one month FREE of their entire mindfulness library.
StartMail: Start securing your email privacy with StartMail. Sign up today and you'll get 50% off your first year! Go to this link here for our special promotion!.
CozyEarth: Go to this link here and enter the special promo code MAJORITY at checkout to SAVE thirty-five percent now.