Jimmy Carter Warned Us About American Oligarchy - The Monday AM Quickie 2/20/23
There was a fake antiwar rally on the National Mall yesterday and almost no one except rubberneckers showed up. As sad as it might sound, that counts as a win in my book, because the heavily hyped event was crawling with cult recruiters and neo-Nazis, and only harm can come from working with such types. - Corey
---
Subscribe to the AM Quickie's NEW paid newsletters here!
---
THE BIG NEWS
Say Your Goodbyes to a Real One: President Jimmy Carter
You may have heard by now, but over the weekend Jimmy Carter entered hospice care at home in Plains, Georgia. That means the 98-year-old former president, who said a few years ago that he was "absolutely and completely at ease with death," is expected to pass on soon. Carter is, to my knowledge, the only U.S. president to devote his post-White House career to genuine humanitarian work, as opposed to pseudo-philanthropic influence buying, cutting big-dollar deals with Netflix, or trading favors with gangsters at a private luxury resort. As a member of the Nobel Peace Prize committee said after Carter was made a laureate: "Jimmy Carter will probably not go down in American history as the most effective president. But he is certainly the best ex-president the country ever had."
The pious Carter was a relative conservative among Democrats of his own generation, but in the wake of his uber-militaristic successor, Ronald Reagan, and the right-leaning "third way" neoliberalism of Bill Clinton, he would be considered a leftist by contemporary American standards. Carter left office before I was born, so I won't pretend to offer deep insights into his life or career. I can say I always found it refreshing to hear him chime in on current affairs, as in 2015, when he said America was no longer a democracy but rather an oligarchy with "unlimited political bribery."
Speaking of which, bribe-loving oligarch Donald Trump vowed in a Saturday-night Truth Social post that "I will never call Ron DeSanctimonious 'Meatball' Ron, as the Fake News is insisting I will." Now read that quote back to yourself in Jimmy Carter's voice, and weep for the country he once led.
MORE STORIES TO WATCH
Blinken Warns China Against Arming Russia
There was a ton of foreign policy news out of the Munich Security Conference over the weekend. In a marquee speech on Saturday, Vice President Kamala Harris said "the United States has formally determined that Russia has committed crimes against humanity." Harris cited "gruesome acts of murder, torture, rape and deportation" perpetrated by Russian forces in a "widespread and systematic" way against Ukrainian civilians. That night, Secretary of State Antony Blinken had a reportedly "tense" meeting which senior Chinese diplomat Wang Yi, and warned his counterpart against launching more spy balloons over the U.S. or supplying weapons or "nonlethal military assistance" like body armor to Russia. Finally, top European Union diplomat Josep Borrell called for an acceleration of military production, saying it can currently take from 10 months to 3 years to procure a single round of ammunition, a situation that could mean defeat for Ukraine.
Teacher Fired for Video Showing GOP Censorship in Florida
Brian Covey, a substitute teacher at Mandarin Middle School in Jacksonville, Florida, filmed a viral video last month showing bookshelves emptied by the new censorship regime enacted by Florida Republican lawmakers and Gov. Ron DeSantis. Covey was fired lat week after DeSantis was asked about the empty bookshelves at a press conference. He told the Washington Post "he received a 45-second phone call from Education Staffing Solutions (ESS), the organization the district contracts to hire substitute teachers, telling him that his services were no longer needed after he was told he 'had violated their cellphone and social media policy.'" But Covey says he was never told not to take video in the library. Meanwhile, at Palm Beach Atlantic University in West Palm Beach, English professor Sam Joeckel has been placed under review for a unit on racial justice he's been teaching for years without complaint. The provost and dean "told me they had concerns that I was indoctrinating students. That was the exact word they used: indoctrinating," Joeckel told CNN. "I had no idea this was coming." The rest of us can't say we weren't warned.
QUICKEST QUICKIES
SOME NUMBER
1 million
Thats how many gallons of radioactive water Holtec International, which owns the defunct Indian Point nuclear power plant in New York, wants to dump in the Hudson River. Although it's a standard practice, Gothamist reports that some scientists and environmentalists want the company to store the water on-site until the radioactive components break down, which would prolong the plant's decommissioning to 24 years, up from 12, and delay redevelopment.
ON THE SHOW TODAY
2/20: The MR Crew is back! Sam sits down for a pre-taped conversation with Peniel Joseph, joint professor of public affairs and history at the University of Texas at Austin, to discuss his recent book The Third Reconstruction: America's Struggle for Racial Justice in the Twenty-First Century.

DON'T MISS MR CLIPS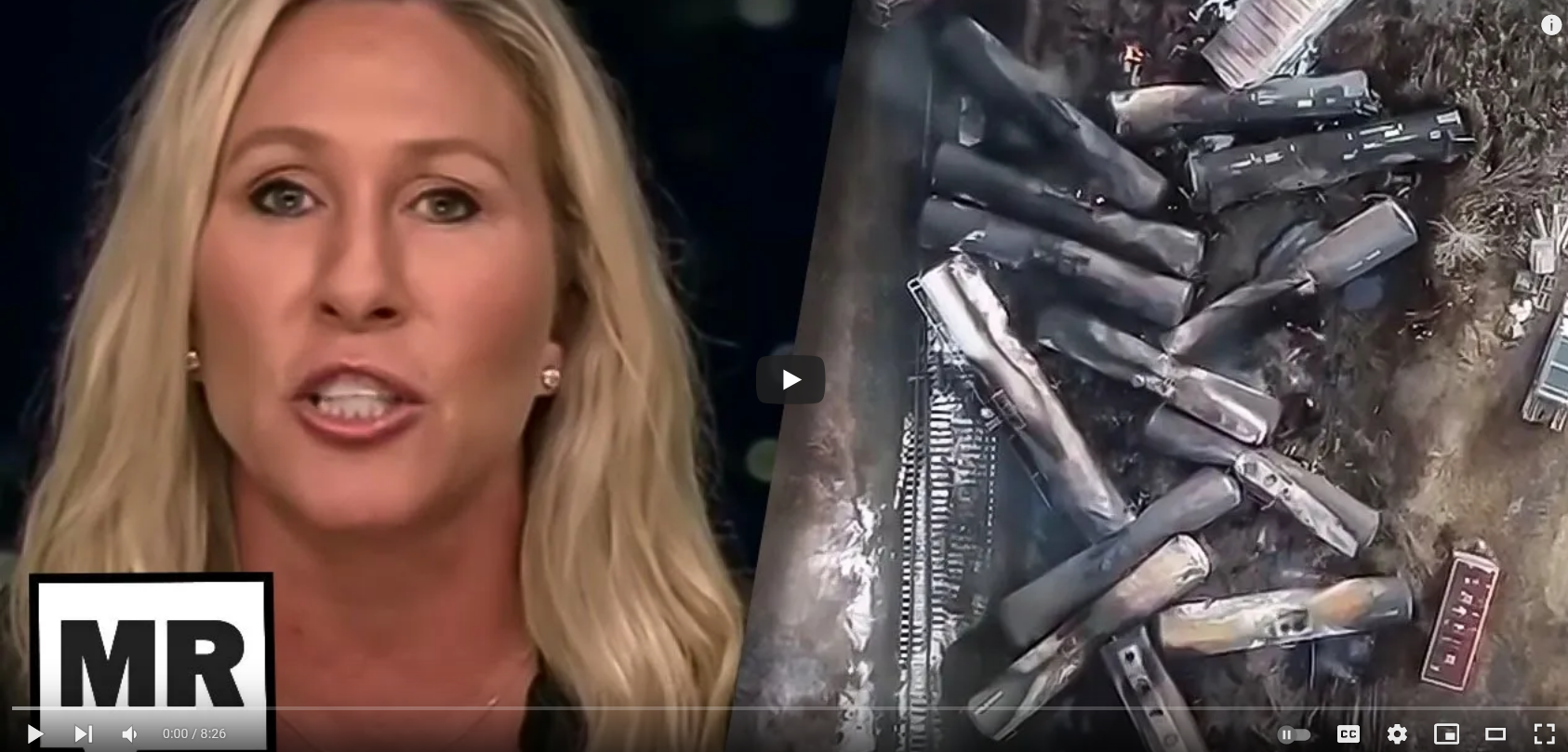 The gall these people have to even pretend to stick up for the working class!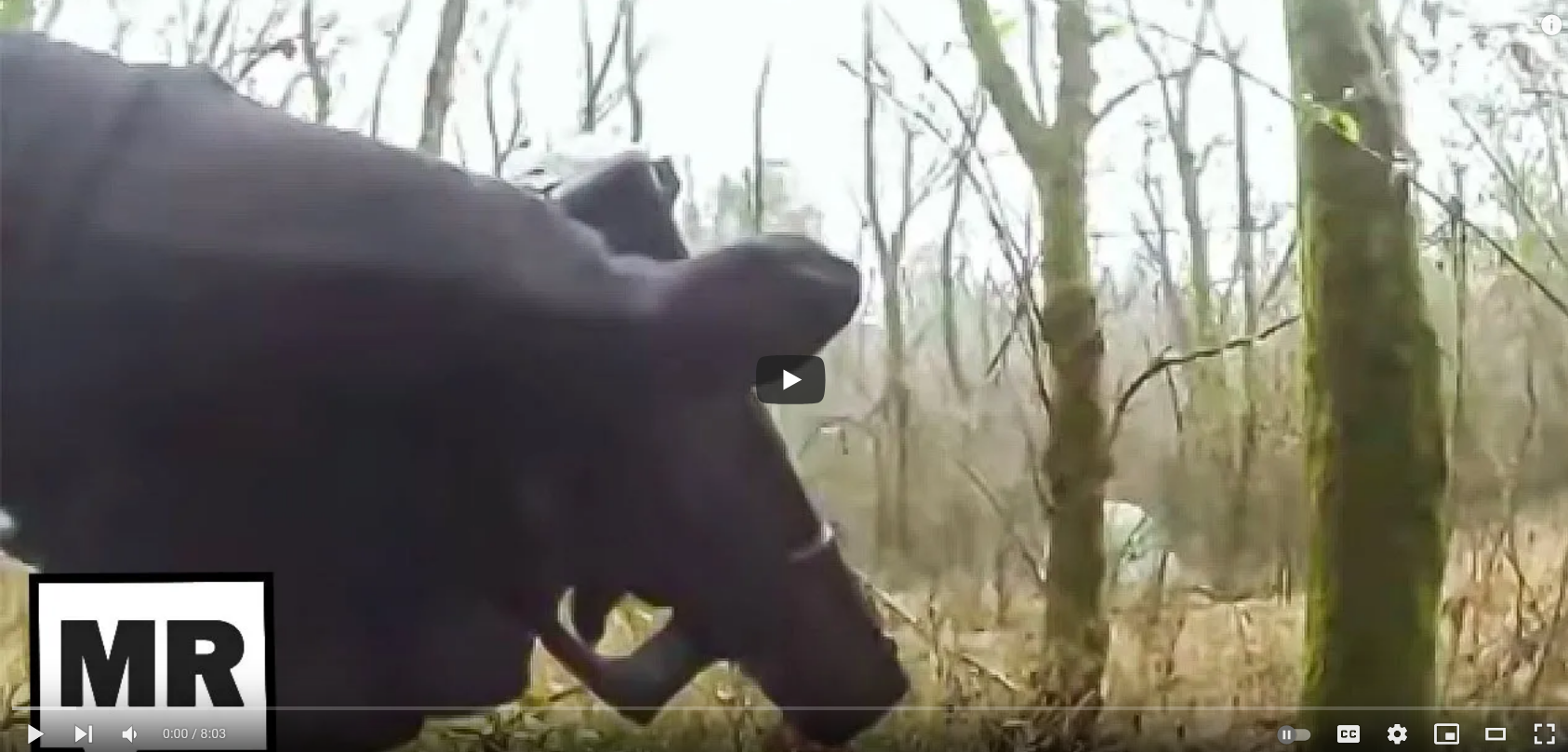 It sure sounds like these cops are talking about friendly fire between their colleagues, not anyone getting shot by a protester, as was the initial claim.
PARTING WORDS
"When we start talking about the spiritual reality of the demonic forces, it's like, 'Oh, my God, this is crazy, we can't go there. No. It's like, did you read the Bible? Didn't Jesus perform exorcisms? … Scriptures are clear. And so if we're not operating as though the spirit realities of the world exist, we're going to fail every time."
-- Newly elected Michigan Republican Party chair Kristina Karamo, an election denier who lost her campaign for secretary of state last year by 14 percentage points, speaking about her faith, as quoted by the Washington Post.
---
Quickie Discount Code Corner
Hey check it out! Stuff on sale!
IAC Laser Engraving: IAC Laser Engraving is a Leftist-owned Worker Collective started by long time listener, Ryan Lubin in September of 2021. Visit iaclasers.com to order your custom item today and  enter in Coupon Code: "MAJORITY10" at purchase to receive a 10% discount on their AMAZING products."
ExpressVPN: Secure your online data TODAY by visiting this link. That's https://www.expressvpn.com/majority and you can get an extra three months FREE.
Fast Growing Trees: Go to this link right now, and you'll get FIFTEEN PERCENT OFF your entire order.
Ritual: Get key nutrients without the B.S. Ritual is offering our listeners 10% off during your first three months. Visit here to start your Ritual today.
Aura: Protect yourself from America's fastest-growing crime. Try Aura for 14 days for free: https://aura.com/majority
ZBiotics: Go to https://thld.co/zbiotics_majority_0722  and get 15% off your first order of ZBiotics Pre-Alcohol Probiotic by using my code MAJORITY at checkout. ‌‌‌‌HoldOn Bags: HoldOn plant-based compostable kitchen/trash bags: Get 20% OFF with code MAJORITY at https://holdonbags.com/majority
StoryWorth: StoryWorth is an online service that helps every other figure in your life share stories through thought-provoking questions about their memories and personal thoughts. Get started right away with no shipping required by going to https://storyworth.com/majority you'll get $10 of your first purchase!
Henson Shaving: Go to https://hensonshaving.com/majority  and use code MAJORITY for a free 100-pack of blades!
Quip: If you go to this link RIGHT NOW, you'll get your first refill FREE.
Shopify: Go to this link here for a FREE fourteen-day trial and get full access to Shopify's entire suite of features.
LiquidIV: You can get 25% off when you go to liquidiv.com and use code MAJORITYREP at checkout.
Stamps.com: Start mailing and shipping with stamps.com, and keep more money in your pocket every day. Sign up with promo code MAJORITYREPORT for a special offer that includes a 4-week trial, plus free postage and a digital scale.
ZipRecruiter: Find the right employees for your workplace with ZipRecruiter. Try it FOR FREE at this exclusive web address.
Nutrafol: For FIFTEEN DOLLARS OFF go to https://nutrafol.com/men/ with promo code MAJORITY.
Outer: See the difference at go.liveouter.com/MAJORITY. Plus, for a limited time, get $300 off and FREE shipping.
Sunset Lake CBD: Visit sunsetlakecbd.com.
Grove: Go to this link here today to get a free gift set worth up to fifty dollars with your first order. Plus, shipping is fast and FREE.
Headspace: Try this link, with discount code MAJORITY and get one month FREE of their entire mindfulness library.
StartMail: Start securing your email privacy with StartMail. Sign up today and you'll get 50% off your first year! Go to this link here for our special promotion!.
CozyEarth: Go to this link here and enter the special promo code MAJORITY at checkout to SAVE thirty-five percent now.