Congress Says Donald Trump is a Crook - The Tuesday AM Quickie 12/20/22
Woooooah it's the big one! Criminal charges for the big guy. Will federal prosecutors take them up? Stay tuned. - Jack
Tell your friends to sign up for this M-F newsletter at AMQuickie.com!
THE BIG NEWS
J6 Committee Recommends Criminal Charges For Trump
The worst possible outcome of the January 6 Commission has come true. For Donald Trump, at least. Sorry,  you'll permit me that bit of misdirection. We gotta mix it up over here every now and then. Anyway, Donald Trump is a criminal! At least in the eyes of the Congressional Committee designated to investigate the events of January 6, 2021.
And these aren't just puff charges that Trump will brush off. The committee is recommending that federal prosecutors charge Trump himself with inciting insurrection, conspiracy to defraud the United States, obstruction of an act of Congress and one more federal crime. That's a huge rap sheet!
"That evidence has led to an overriding and straightforward conclusion: the central cause of Jan. 6th was one man, former President Donald Trump, who many others followed," the comittee's report stated. "None of the events of Jan. 6th would have happened without him."
But the committee didn't stop there either, they also referred Mark Meadows, Rudolph W. Giuliani, John Eastman, Jeffrey Clark and Kenneth Chesebro for prosecution, and mentioned that several other Republican officials, including prospective House Speaker Kevin McCarthy, be investigated.
So what does this all mean? Well, the January 6th committee has done its job. It has thoroughly, and I mean thoroughly investigated the events of that day. If there wasn't substantial evidence for the charges, I doubt they'd have gotten this far. But the decision ultimately rests in the hands of the Justice Department, which has an even higher standard. The J6 committee was still a Congressional – and therefore political – action. The DOJ getting involved means that Trump could actually face jail time – and that putting him away could blow back on an institution already under fire from much of the far right. Will they have the courage to do it? We'll see. The Times notes that there is a tiny shred of evidence that Special Counsel Jack Smith is on a similar tact to the committee:
Search warrants and subpoenas that have surfaced during the Justice Department's investigation suggest that there is some — but certainly not perfect — overlap between criminal statutes cited by the department and the charges the committee recommended.
That's something! Like the long-running Mueller investigation, we now play that familiar "wait for the DOJ" game.
MORE STORIES TO WATCH
SBF Agrees to Extradition After Marinating in Bahamanian Jail
In a shock twist to the ongoing crypto crash scandal around FTX founder Sam Bankman-Fried, the disgraced ponzi kingpin abruptly agreed to be extradited to the U.S. after spending days in the Bahamas notorious Fox Hill Prison (known as Fox Hell). It seems he'd  much prefer the Metropolitan Detention Center in NYC, where he'll get another bail hearing – his lawyers wanted to fight the extradition, but after a chaotic day of arguments, SBF agreed to face the music in the U.S. He'd already been denied bail in the Bahamas, so this represents at least one more chance to get back to some semblance of freedom before his case starts in earnest.
NYT Realizes Long Island Congressman is Total Fraud (After His Election)
This one's a doozie. All love to the NYT – often, they're the best at what they do, but man, could the sure be better sometimes. And this is one of those times, a real better late than never moment. The Times reports that George Santos, a Republican recently elected to Congress from a district in Long Island, New York. Santos ran as a, well, read this:
He is the son of Brazilian immigrants, and the first openly gay Republican to win a House seat as a non-incumbent. By his account, he catapulted himself from a New York City public college to become a "seasoned Wall Street financier and investor" with a family-owned real estate portfolio of 13 properties and an animal rescue charity that saved more than 2,500 dogs and cats.
Right, except the whole thing about being a "seasoned financier" is a lie, the animal charity is a lie, the real estate portfolio is a lie. They don't exist! Why didn't the paper of record in uhh... New York catch this earlier? Who knows. Thankfully, this guy on Twitter did way back in 2021.
QUICKEST QUICKIES
SOME NUMBER
$100 Million
How much Vice Media is projected to miss its revenue goal by this year, amidst rumors of a sale. Yeesh.
ON THE SHOW TODAY
12/20: Sam and Emma host Alex de Waal, Executive Director of The World Peace Foundation and Professor at Tufts University, to discuss the ongoing civil conflict in Ethiopia and how it is affecting the Tigrayan people.
DON'T MISS MR CLIPS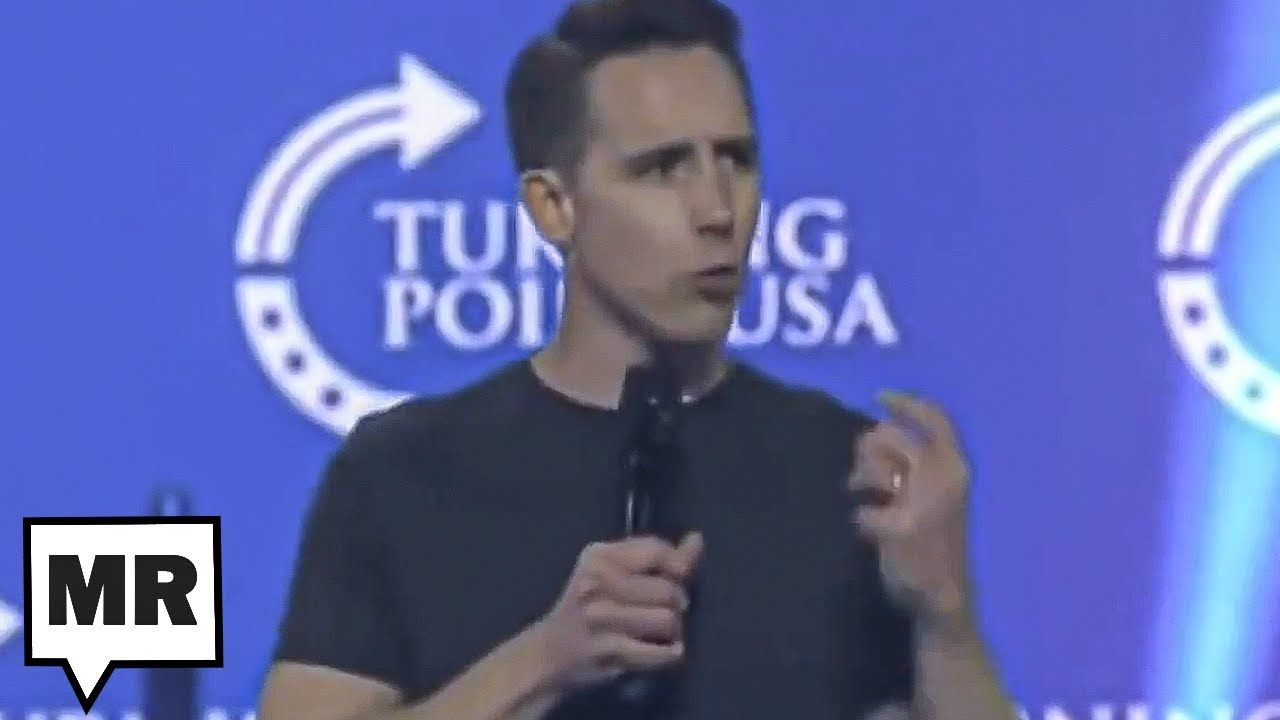 Every time I see Josh Hawley he's doing something embarassing.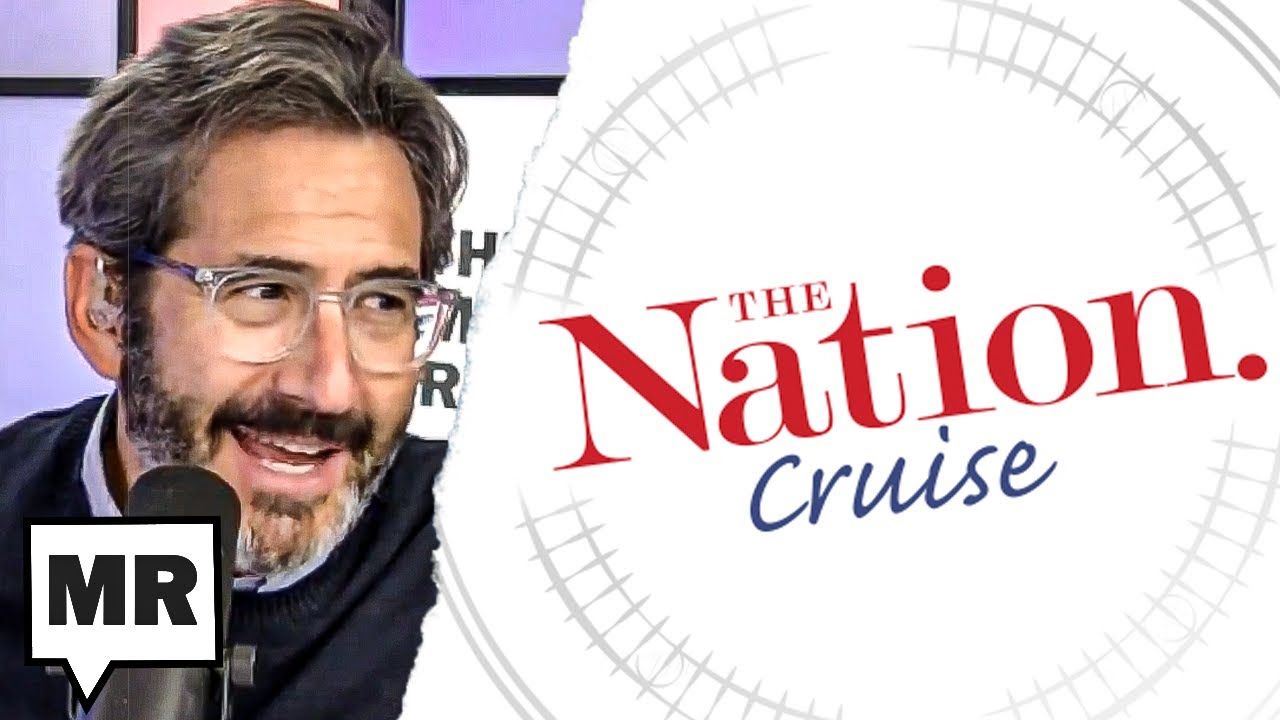 Wig!!!!
PARTING WORDS
"This isn't war. It's the destruction of the Russian people by their own commanders."
– Mikhail, a soldier interviewed in the hospital about the brutal conditions ill-prepared Russian soldiers and conscripts faced in their disastrous invasion of Ukraine. Forty members of his 60-person unit were killed.
Quickie Discount Code Corner
Hey check it out! Stuff on sale!
IAC Laser Engraving: IAC Laser Engraving is a Leftist-owned Worker Collective started by long time listener, Ryan Lubin in September of 2021. Visit iaclasers.com to order your custom item today and  enter in Coupon Code: "MAJORITY10" at purchase to receive a 10% discount on their AMAZING products."
ExpressVPN: Secure your online data TODAY by visiting this link. That's https://www.expressvpn.com/majority and you can get an extra three months FREE.
Fast Growing Trees: Go to this link right now, and you'll get FIFTEEN PERCENT OFF your entire order.
Ritual: Get key nutrients without the B.S. Ritual is offering our listeners 10% off during your first three months. Visit here to start your Ritual today.
Aura: Protect yourself from America's fastest-growing crime. Try Aura for 14 days for free: https://aura.com/majority
ZBiotics: Go to https://thld.co/zbiotics_majority_0722  and get 15% off your first order of ZBiotics Pre-Alcohol Probiotic by using my code MAJORITY at checkout. ‌‌‌‌HoldOn Bags: HoldOn plant-based compostable kitchen/trash bags: Get 20% OFF with code MAJORITY at https://holdonbags.com/majority
StoryWorth: StoryWorth is an online service that helps every other figure in your life share stories through thought-provoking questions about their memories and personal thoughts. Get started right away with no shipping required by going to https://storyworth.com/majority you'll get $10 of your first purchase!
Henson Shaving: Go to https://hensonshaving.com/majority  and use code MAJORITY for a free 100-pack of blades!
Quip: If you go to this link RIGHT NOW, you'll get your first refill FREE.
Shopify: Go to this link here for a FREE fourteen-day trial and get full access to Shopify's entire suite of features.
LiquidIV: You can get 25% off when you go to liquidiv.com and use code MAJORITYREP at checkout.
Stamps.com: Start mailing and shipping with stamps.com, and keep more money in your pocket every day. Sign up with promo code MAJORITYREPORT for a special offer that includes a 4-week trial, plus free postage and a digital scale.
ZipRecruiter: Find the right employees for your workplace with ZipRecruiter. Try it FOR FREE at this exclusive web address.
Nutrafol: For FIFTEEN DOLLARS OFF go to https://nutrafol.com/men/ with promo code MAJORITY.
Outer: See the difference at go.liveouter.com/MAJORITY. Plus, for a limited time, get $300 off and FREE shipping.
Sunset Lake CBD: Visit sunsetlakecbd.com.
Grove: Go to this link here today to get a free gift set worth up to fifty dollars with your first order. Plus, shipping is fast and FREE.
Headspace: Try this link, with discount code MAJORITY and get one month FREE of their entire mindfulness library.
StartMail: Start securing your email privacy with StartMail. Sign up today and you'll get 50% off your first year! Go to this link here for our special promotion!.
CozyEarth: Go to this link here and enter the special promo code MAJORITY at checkout to SAVE thirty-five percent now.