It's Time to Cancel Elon Musk's Government Contracts - The Friday AM Quickie 9/8/23
Why oh why did I skip breakfast? I'm certainly old enough to know better! - Corey
---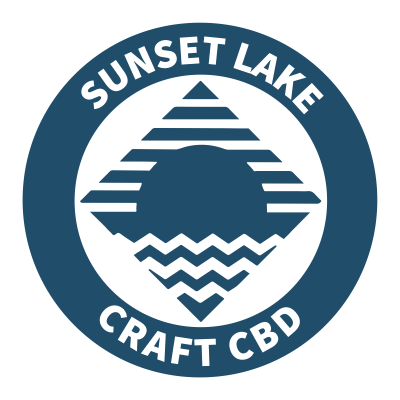 Sunset Lake CBD is brought to you by long-time MR listeners and fans of the show. They know how crazy buying CBD online can be and that's why they want to be your one-stop CBD shop. Unlike some companies, Sunset Lake CBD grows everything that they infuse into their products and will provide you with certified test results with every order.
Still unsure? Email or call and speak to a real person— they can help walk you through the process and recommend the right product for you. They want to make buying CBD stress-free! Visit www.sunsetlakecbd.com and let them help you find that peace of mind. Enter code "leftisbest" (that's one word) at checkout for 20% off every order.
---
Subscribe to the AM Quickie's NEW paid newsletters here!
THE BIG NEWS
Elon Musk Is the World's Whiniest War Profiteer
The latest, perhaps unwitting, argument against the continued existence of billionaires comes from an unlikely source: Tulane University university history professor and business-friendly author Walter Isaacson. As a former Time magazine editor, CNN chair, and president of the hoity-toity Aspen Institute, Isaacson is an insider's insider. He's written a number of enthusiastic books about tech industry figures including Steve Jobs. His latest is a biography of apartheid mining heir-turned-obnoxious Silicon Valley icon Elon Musk, who seems to have given Isaacson some measure of access. An excerpt published yesterday in the Washington Post adds disturbing detail to an episode most recently covered in Ronan Farrow's New Yorker profile of Musk, in which the SpaceX boss decided to intervene to Russia's benefit in the war on Ukraine.
After providing free Starlink satellite services to Ukraine following the Russian invasion, Musk decided the Pentagon should be paying him for it. When his demand for $145 million leaked, Musk threw a public tantrum and backed down. But then he unilaterally decided that Ukraine could no longer use Starlink, which had become critical to the war effort, in its campaign to recapture Crimea. That much was known. What Isaacson reveals is the galling extent of the ketamine-addled, hatemongering oligarch's attempt to dictate Ukraine's war strategy.
When Ukraine's deputy prime minister, Mykhailo Fedorov, objected to Musk's decision on Crimea, Musk responded in a private exchange reproduced by Isaacson. "Once Russia is fully mobilized, they will destroy all infrastructure throughout Ukraine and push far past the current territories," Musk predicted. "Russia will stop at nothing, nothing, to hold Crimea. This poses catastrophic risk to the world. ... Seek peace while you have the upper hand."
After essentially telling Ukraine to surrender, he picked up the phone and whined to Isaacson: "How am I in this war? ... Starlink was not meant to be involved in wars. It was so people can watch Netflix and chill and get online for school and do good peaceful things, not drone strikes." That's pretty rich from a guy who made his fortune in large part thanks to exclusive defense contracts. Presumably Musk shared his private messages with Isaacson because he thought the exchange reflected well on him. I think not.
Who is Musk to decide how Ukraine should defend itself? Nobody promoted him to general. Nobody elected him. Nobody even asked him. When billionaires are deciding matters of war and peace for multiple countries on a whim, wealth inequality has become an existential problem for humanity. As Paul Barrett, deputy director of New York University's Stern Center for Business and Human Rights, puts it in a somewhat more moderate comment to the Post:
"You would expect people with this kind of corporate power to operate from self interest or to make mistakes. But you would not expect someone who provides an ally with crucial technology and then snatches it back when they are using it in the middle of a war. Whatever responsible corporate behavior is, that's not it."
What Musk has done with Starlink is tantamount to extortion. In past wars, he might have been prosecuted as a profiteer. Instead, his amoral scheming paid off: the Pentagon struck a new contract with SpaceX, the terms of which are secret. Industry experts speculate the terms may give the military more control over how Starlink operates, and allow it to prevent another incident like the one Isaacson describes in his book. But why should we have to speculate about this? SpaceX should be nationalized and Musk's fortune should be taxed to oblivion and put toward the good of the public. I honestly don't expect them to go that far, but even the most milquetoast corporate Democrats should now be able to understand that billionaires have become a national security problem.
MORE STORIES TO WATCH
Trumpdates: The Best Lawyers
'Tick Tock': UAW Chief Says Strike Likely Next Week
United Auto Workers President Shawn Fain yesterday rejected the latest contract offer from a major automaker, GM, calling it "insulting," while warning that a massive 150,000-member strike is likely when current contracts expire next Thursday. "The clock is ticking. Stop wasting our members' time. Tick tock," Fain said in a statement. According to the Washington Post, the union's talks with Ford are at "a more advanced stage." President Joe Biden blew off the possibility of a strike on Labor Day, saying "I'm not worried," but Michigan Gov. Gretchen Whitmer said yesterday that "there's reason to be concerned." Fain reiterated yesterday that the UAW is, for now, withholding its endorsement from Biden, but he also had harsh words for Donald Trump, who this week called on autoworkers to withhold their union dues. "That's not someone that represents working-class people. He's part of the billionaire class; we need to not forget that," Fain told MSNBC yesterday. "And that's what our members need to think about when they go to vote." If the UAW does strike, members will collect $500 a week from the union strike fund. Meanwhile in California, striking SAG-AFTRA and Writers Guild of America members rallied for state Senate Bill 799, which would allow striking workers to collect unemployment benefits.
QUICKEST QUICKIES
SOME NUMBER
6
That's how many gallons of water one Delta Air Lines aircraft loading agent at Phoenix Sky Harbor International Airport says he consumes in a single 12-hour shift in an attempt to stay hydrated. As the Washington Post reports, the Arizona Division of Occupational Safety and Health is investigating complaints from airport workers who've suffered severe health problems from working in the heat; even though extreme temperatures are becoming more common, there remain no national regulations to protect workers from heat.
ON THE SHOW TODAY
9/8: It's Casual Friday! Sam speaks with David Dayen, executive editor at the The American Prospect, to round up the week in news.
DON'T MISS MR CLIPS
Ramaswamy also went to bat for the Proud Boys this week.
Alex Jones would be embarrassed to recycle laughable conspiracy theories from 2008 that never gained traction. Not Tucker!
PARTING WORDS
"I think their messaging was not the problem. Their position is the problem, and they're going to be stuck with those positions."
-- Emily's List spokesperson Christina Reynolds, speaking to NBC News about a Republican effort, informed by recent polling, to come up with new euphemism to replace "pro-life" to refer to their anti-abortion policies. One hapless GOP Senator suggested "pro-baby" as an alternative.
---
Quickie Discount Code Corner
Hey check it out! Stuff on sale!
IAC Laser Engraving: IAC Laser Engraving is a Leftist-owned Worker Collective started by long time listener, Ryan Lubin in September of 2021. Visit iaclasers.com to order your custom item today and  enter in Coupon Code: "MAJORITY10" at purchase to receive a 10% discount on their AMAZING products."
ExpressVPN: Secure your online data TODAY by visiting this link. That's https://www.expressvpn.com/majority and you can get an extra three months FREE.
Fast Growing Trees: Go to this link right now, and you'll get FIFTEEN PERCENT OFF your entire order.
Ritual: Get key nutrients without the B.S. Ritual is offering our listeners 10% off during your first three months. Visit here to start your Ritual today.
Aura: Protect yourself from America's fastest-growing crime. Try Aura for 14 days for free: https://aura.com/majority
ZBiotics: Go to https://thld.co/zbiotics_majority_0722  and get 15% off your first order of ZBiotics Pre-Alcohol Probiotic by using my code MAJORITY at checkout. ‌‌‌‌
HoldOn Bags: HoldOn plant-based compostable kitchen/trash bags: Get 20% OFF with code MAJORITY at https://holdonbags.com/majority
StoryWorth: StoryWorth is an online service that helps every other figure in your life share stories through thought-provoking questions about their memories and personal thoughts. Get started right away with no shipping required by going to https://storyworth.com/majority you'll get $10 of your first purchase!
Henson Shaving: Go to https://hensonshaving.com/majority  and use code MAJORITY for a free 100-pack of blades!
Quip: If you go to this link RIGHT NOW, you'll get your first refill FREE.
Shopify: Go to this link here for a FREE fourteen-day trial and get full access to Shopify's entire suite of features.
LiquidIV: You can get 25% off when you go to liquidiv.com and use code MAJORITYREP at checkout.
Stamps.com: Start mailing and shipping with stamps.com, and keep more money in your pocket every day. Sign up with promo code MAJORITYREPORT for a special offer that includes a 4-week trial, plus free postage and a digital scale.
ZipRecruiter: Find the right employees for your workplace with ZipRecruiter. Try it FOR FREE at this exclusive web address.
Nutrafol: For FIFTEEN DOLLARS OFF go to https://nutrafol.com/men/ with promo code MAJORITY.
Outer: See the difference at go.liveouter.com/MAJORITY. Plus, for a limited time, get $300 off and FREE shipping.
Sunset Lake CBD: Visit sunsetlakecbd.com.
Grove: Go to this link here today to get a free gift set worth up to fifty dollars with your first order. Plus, shipping is fast and FREE.
Headspace: Try this link, with discount code MAJORITY and get one month FREE of their entire mindfulness library.
StartMail: Start securing your email privacy with StartMail. Sign up today and you'll get 50% off your first year! Go to this link here for our special promotion!.
CozyEarth: Go to this link here and enter the special promo code MAJORITY at checkout to SAVE thirty-five percent now.