Rescue Mission in Morocco Enters 3rd Day After Quake - The Monday AM Quickie 9/11/23
Morocco is a second home to me; it's where I met my wife and really where I came into adulthood in the second half of my twenties. So this tragedy hits deep. Luckily, none of my friends and family were hurt.

If you have the available funds, please consider donating to GlobalGiving's Morocco Earthquake Relief Fund and/or the Red Crescent's Disaster Relief Emergency Fund. - Robert
---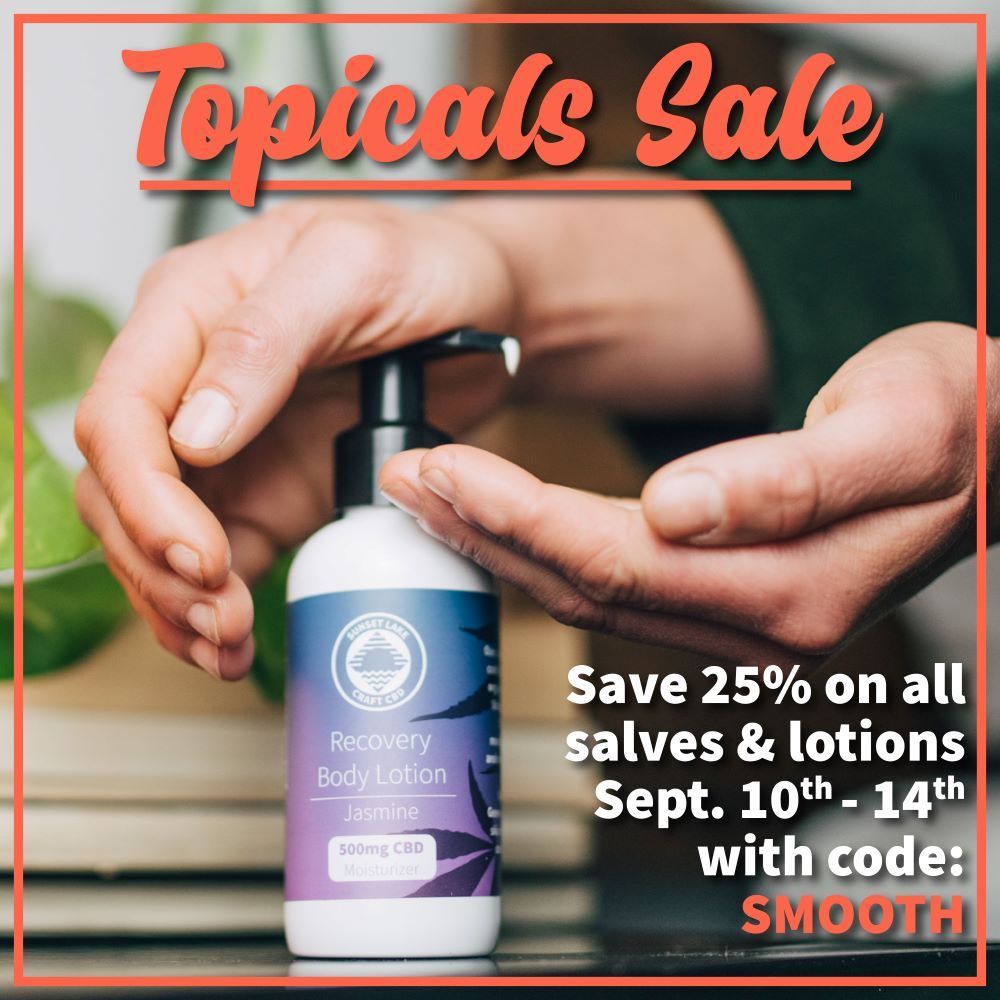 Days are growing shorter and that means drier days are ahead. Don't let your skin dry out, too. Starting today through Thursday (9/14) all of Sunset Lake CBD's topical products will be 25% off with coupon code "Smooth". That includes your favorite bundles like their better skin bundle, too!

Sunset Lake CBD is a majority-employee-owned farm that ships handcrafted hemp and CBD products directly to your door. See their website for sale terms and conditions.
---
Subscribe to the AM Quickie's NEW paid newsletters here!
THE BIG NEWS
Strongest Moroccan Earthquake in A Century Claims Over 2,000 Lives; Government Mostly M.I.A. in Aftermath
A 6.8 magnitude earthquake hit the Atlas mountains late Friday night. At least 2,000 people were killed in the disaster and more than 2,400 have been injured. The  death toll is expected to rise as the rescue and recovery effort enters its third night tonight, according to the New York Times.
Over half the casualties were concentrated in the underserved al-Hoauz province in the High Atlas mountains, but buildings were damaged even in Marrakech, 44 miles away; the quake made Marrakech's 12th century Koutoubia mosque sway and shed debris. Thankfully the world-heritage site mosque stayed standing, but the minaret of a lesser-known mosque at another corner of Jemaa al-Fna collapsed.

The Moroccan's government's response has been lethargic, to put it kindly. Though rescue helicopters and drones have been mobilized to help the rescue effort, most of the on-the-ground search has been conducted by citizen volunteers doing much of the rescue effort in the most heavily impacted location. Foreign volunteers waiting to join rescue efforts have said the government is "blocking" their efforts, , according to the Times:
Some teams of volunteer rescue workers have arrived in Morocco, but other associations have expressed frustration over a lack of access. Arnaud Fraisse, the founder of Secouristes Sans Frontières, said Morocco had not given his organization a green-light. "The Moroccan government is completely blocking rescue teams" except for one from Qatar which has already landed, he told France Inter Radio. "We do not understand."
The first statement from Morocco's Royal Palace was released 20 hours after the earthquake, and subsequent updates from the government have been few and far between. As of Sunday night, neither the king nor the prime minister of Morocco have made a public address.
If there's any hope to rescue anyone left alive in the debris, teams need to act fast, the three day window when almost all successful rescues happen after an earthquake closes today at 6pm EST. Both survivors and the dead are in dire need of resources, communities have been forgoing Muslim burial rights due to lack of water.
MORE STORIES TO WATCH
New Mexico Governor Tries to Suspend Concealed Carry in Albuquerque
New Mexico Gov. Michelle Lujan Grisham is trying to suspend the right to carry firearms in Albuquerque for 30 days via a public health order, according to the Associated Press. Grisham says the move is needed to confront the high rate of gun violence in the city; in one recent incident, a driver in a fit of road rage recently shot and killed an 11-year-old boy. Surprisingly, Parkland survivor and March For Our Lives co-founder David Hogg was one of the first to come out against the order saying, "I support gun safety but there is no such thing as a state public health emergency exception to the U.S. Constitution." The move has already drawn lawsuits from the National Association for Gun Rights, according to the Albuquerque Journal, and the Albuquerque police chief has said he'd refuse to enforce the order. It seems like this will easily be struck down by the courts anyway, maybe it's just a political gambit to get some movement on the issue of gun violence?
5th Circuit Says President Can't Flag Misinformation on Social Media
According to the ultra-conservative Fifth Circuit Court of Appeals, the Biden administration violated the First Amendment by flagging fake news about COVID. The judges had some interesting characterizations of the administrations' actions, per the New York Times.
The judges wrote that the White House and the Office of the Surgeon General had "coerced the platforms to make their moderation decisions by way of intimidating messages and threats of adverse consequences" and "significantly encouraged the platforms' decisions by commandeering their decision-making processes."
But
"Given the record before us, we cannot say that the F.B.I.'s messages were plainly threatening in tone or manner," the judges wrote. Nevertheless, "we do find the F.B.I.'s requests came with the backing of clear authority over the platforms."
If they had clear authority, why were only 50 percent of the governments requests complied with?
QUICKEST QUICKIES
SOME NUMBER
6.5 percent
That's how much the price of health insurance is expected to jump next year. via the Wall Street Journal.
ON THE SHOW TODAY
9/11: Happy Monday! Sam and Emma speak with James Tabery, professor in Philosophy at the University of Utah, to discuss his recent book Tyranny of the Gene: Personalized Medicine and Its Threat to Public Health.
DON'T MISS MR CLIPS
Tbh I might buy the T-shirt if he weren't selling it.
A nation shouldn't be able to buy its way out of scrutiny for human rights abuses.
PARTING WORDS
"Our next step is to create solidarity with Mexico and Mexican autoworkers, especially with unions that are independent and militant and fighting for workers' rights."
-- UAW Region 9A director Brandon Mancilla, on the importance of cross-national solidarity as a strategic guard against globalization's race to the bottom. via the American Prospect by way of Unity Gains.
---
Quickie Discount Code Corner
Hey check it out! Stuff on sale!
IAC Laser Engraving: IAC Laser Engraving is a Leftist-owned Worker Collective started by long time listener, Ryan Lubin in September of 2021. Visit iaclasers.com to order your custom item today and  enter in Coupon Code: "MAJORITY10" at purchase to receive a 10% discount on their AMAZING products."
ExpressVPN: Secure your online data TODAY by visiting this link. That's https://www.expressvpn.com/majority and you can get an extra three months FREE.
Fast Growing Trees: Go to this link right now, and you'll get FIFTEEN PERCENT OFF your entire order.
Ritual: Get key nutrients without the B.S. Ritual is offering our listeners 10% off during your first three months. Visit here to start your Ritual today.
Aura: Protect yourself from America's fastest-growing crime. Try Aura for 14 days for free: https://aura.com/majority
ZBiotics: Go to https://thld.co/zbiotics_majority_0722  and get 15% off your first order of ZBiotics Pre-Alcohol Probiotic by using my code MAJORITY at checkout. ‌‌‌‌
HoldOn Bags: HoldOn plant-based compostable kitchen/trash bags: Get 20% OFF with code MAJORITY at https://holdonbags.com/majority
StoryWorth: StoryWorth is an online service that helps every other figure in your life share stories through thought-provoking questions about their memories and personal thoughts. Get started right away with no shipping required by going to https://storyworth.com/majority you'll get $10 of your first purchase!
Henson Shaving: Go to https://hensonshaving.com/majority  and use code MAJORITY for a free 100-pack of blades!
Quip: If you go to this link RIGHT NOW, you'll get your first refill FREE.
Shopify: Go to this link here for a FREE fourteen-day trial and get full access to Shopify's entire suite of features.
LiquidIV: You can get 25% off when you go to liquidiv.com and use code MAJORITYREP at checkout.
Stamps.com: Start mailing and shipping with stamps.com, and keep more money in your pocket every day. Sign up with promo code MAJORITYREPORT for a special offer that includes a 4-week trial, plus free postage and a digital scale.
ZipRecruiter: Find the right employees for your workplace with ZipRecruiter. Try it FOR FREE at this exclusive web address.
Nutrafol: For FIFTEEN DOLLARS OFF go to https://nutrafol.com/men/ with promo code MAJORITY.
Outer: See the difference at go.liveouter.com/MAJORITY. Plus, for a limited time, get $300 off and FREE shipping.
Sunset Lake CBD: Visit sunsetlakecbd.com.
Grove: Go to this link here today to get a free gift set worth up to fifty dollars with your first order. Plus, shipping is fast and FREE.
Headspace: Try this link, with discount code MAJORITY and get one month FREE of their entire mindfulness library.
StartMail: Start securing your email privacy with StartMail. Sign up today and you'll get 50% off your first year! Go to this link here for our special promotion!.
CozyEarth: Go to this link here and enter the special promo code MAJORITY at checkout to SAVE thirty-five percent now.