Israel on the Verge of a 'Terrible Mistake,' General Warns - The Friday AM Quickie 10/13/23
ICYMI: Fat Bear Week is over and single mom Grazer of Alaska's Katmai National Park and Preserve has emerged victorious. Please accept my apologies for any delay in bringing you this news. - Corey
---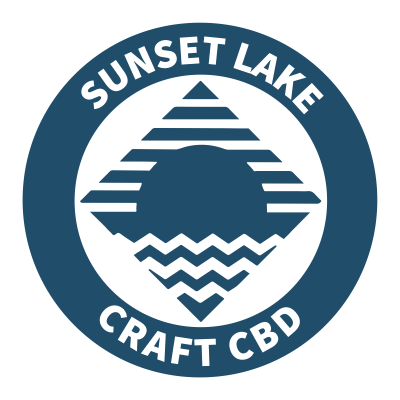 Sunset Lake CBD is brought to you by long-time MR listeners and fans of the show. They know how crazy buying CBD online can be and that's why they want to be your one-stop CBD shop. Unlike some companies, Sunset Lake CBD grows everything that they infuse into their products and will provide you with certified test results with every order.
Still unsure? Email or call and speak to a real person— they can help walk you through the process and recommend the right product for you. They want to make buying CBD stress-free! Visit www.sunsetlakecbd.com and let them help you find that peace of mind. Enter code "leftisbest" (that's one word) at checkout for 20% off every order.
---
Subscribe to the AM Quickie's NEW paid newsletters here!
THE BIG NEWS
United Nations Asks Israel to Rescind 'Impossible' 24-Hour Evacuation Order for Gaza
MORE STORIES TO WATCH
Nevermind! Steve Scalise Drops Speaker Bid
Several Republicans "openly wept" in a closed-door meeting yesterday when Louisiana Rep. Steve "David Duke" Scalise announced he was withdrawing his campaign for House Speaker one day after the party nominated him, the New York Times reports. Other Republicans, per the Associated Press, "simply took their Chick-fil-A lunches to go" as the party "struggle session" grew "'emotional'" and it became clear that neither Scalise, nor Donald Trump's favorite, Ohio Rep. Jim Jordan, nor "Lord Jesus himself" could win enough votes. The process starts again from square one at 10am today. Meanwhile, "the world's on fire," as Foreign Relations Committee chair Rep. Michael McCaul observes -- and nothing's getting done. "It's a very interesting situation," quips Trump, who hopes to ultimately benefit from the chaos.
Hit With Another Felony Charge, 'Gold Bar' Bob Menendez Holds Fundraiser at Luxury Resort
Federal prosecutors filed a superseding indictment against crooked New Jersey Democratic Sen. Bob Menendez and his wife yesterday, adding the charge that he conspired to act as an illegal foreign agent of the Egyptian government to the detailed bribery case they brought last month. "Menendez is not charged with failing to register" as a foreign agent, the Washington Post reports, "but senators are prohibited from working on behalf of another country." Menendez was intimately familiar with the law, prosecutors note, because he previously asked the Justice Department to investigate a former member of Congress under the same law he's charged with violating. "I will not succumb," Menendez said in response to the new charge. "In a sign of his defiant stance," the New York Times reports, Menendez is "scheduled to host a major fund-raising retreat for donors of his political action committee starting [today] at a luxury resort in Puerto Rico." Priorities!
QUICKEST QUICKIES
SOME NUMBER
70
That's how many years it has taken the Central Intelligence Agency to publicly admit its role in the coup d'etat against the elected government of Iran. The agency claims the brief historical acknowledgement, in an official podcast, demonstrates its commitment to transparency, but, as one expert tells the Associated Press, "important parts of the record are still being withheld."
ON THE SHOW TODAY
10/13: It's Casual Friday! Emma is joined by Noah Kulwin, co-host of the Blowback podcast, to round up a chaotic week in news.
DON'T MISS MR CLIPS
Geez, Nancy Mace should be getting paid overtime for all the content she produces.
"I'll never forget that Bibi Netanyahu let us down" for not following Trump's lead into a war with Iran, "that was a very terrible thing."
PARTING WORDS
"I've always been a jazz man. It's hard to stay in the party band and play your song, brother, if you're a jazz man."
-- Cornel West, speaking to Politico about his surprise decision last week to abandon his bid for the Green Party's 2024 presidential nomination, "the second time he's left a political party in the four months he's been in the race."
---
Quickie Discount Code Corner
Hey check it out! Stuff on sale!
IAC Laser Engraving: IAC Laser Engraving is a Leftist-owned Worker Collective started by long time listener, Ryan Lubin in September of 2021. Visit iaclasers.com to order your custom item today and enter in Coupon Code: "MAJORITY10" at purchase to receive a 10% discount on their AMAZING products."
ExpressVPN: Secure your online data TODAY by visiting this link. That's https://www.expressvpn.com/majority and you can get an extra three months FREE.
Fast Growing Trees: Go to this link right now, and you'll get FIFTEEN PERCENT OFF your entire order.
Ritual: Get key nutrients without the B.S. Ritual is offering our listeners 10% off during your first three months. Visit here to start your Ritual today.
Aura: Protect yourself from America's fastest-growing crime. Try Aura for 14 days for free: https://aura.com/majority
ZBiotics: Go to https://thld.co/zbiotics_majority_0722 and get 15% off your first order of ZBiotics Pre-Alcohol Probiotic by using my code MAJORITY at checkout. ‌‌‌‌
HoldOn Bags: HoldOn plant-based compostable kitchen/trash bags: Get 20% OFF with code MAJORITY at https://holdonbags.com/majority
StoryWorth: StoryWorth is an online service that helps every other figure in your life share stories through thought-provoking questions about their memories and personal thoughts. Get started right away with no shipping required by going to https://storyworth.com/majority you'll get $10 of your first purchase!
Henson Shaving: Go to https://hensonshaving.com/majority and use code MAJORITY for a free 100-pack of blades!
Quip: If you go to this link RIGHT NOW, you'll get your first refill FREE.
Shopify: Go to this link here for a FREE fourteen-day trial and get full access to Shopify's entire suite of features.
LiquidIV: You can get 25% off when you go to liquidiv.com and use code MAJORITYREP at checkout.
Stamps.com: Start mailing and shipping with stamps.com, and keep more money in your pocket every day. Sign up with promo code MAJORITYREPORT for a special offer that includes a 4-week trial, plus free postage and a digital scale.
ZipRecruiter: Find the right employees for your workplace with ZipRecruiter. Try it FOR FREE at this exclusive web address.
Nutrafol: For FIFTEEN DOLLARS OFF go to https://nutrafol.com/men/ with promo code MAJORITY.
Outer: See the difference at go.liveouter.com/MAJORITY. Plus, for a limited time, get $300 off and FREE shipping.
Sunset Lake CBD: Visit sunsetlakecbd.com.
Grove: Go to this link here today to get a free gift set worth up to fifty dollars with your first order. Plus, shipping is fast and FREE.
Headspace: Try this link, with discount code MAJORITY and get one month FREE of their entire mindfulness library.
StartMail: Start securing your email privacy with StartMail. Sign up today and you'll get 50% off your first year! Go to this link here for our special promotion!.
CozyEarth: Go to this link here and enter the special promo code MAJORITY at checkout to SAVE thirty-five percent now.