Ilhan Omar: 'My Voice Will Get Louder and Stronger' - The Friday AM Quickie 2/3/22
There was a big to-do last night about a Chinese spy balloon over Montana, but my understanding is it poses no real threat and indeed is an opportunity for American intelligence, and so the story is overblown. Cheers, Jack's back Monday! - Corey
---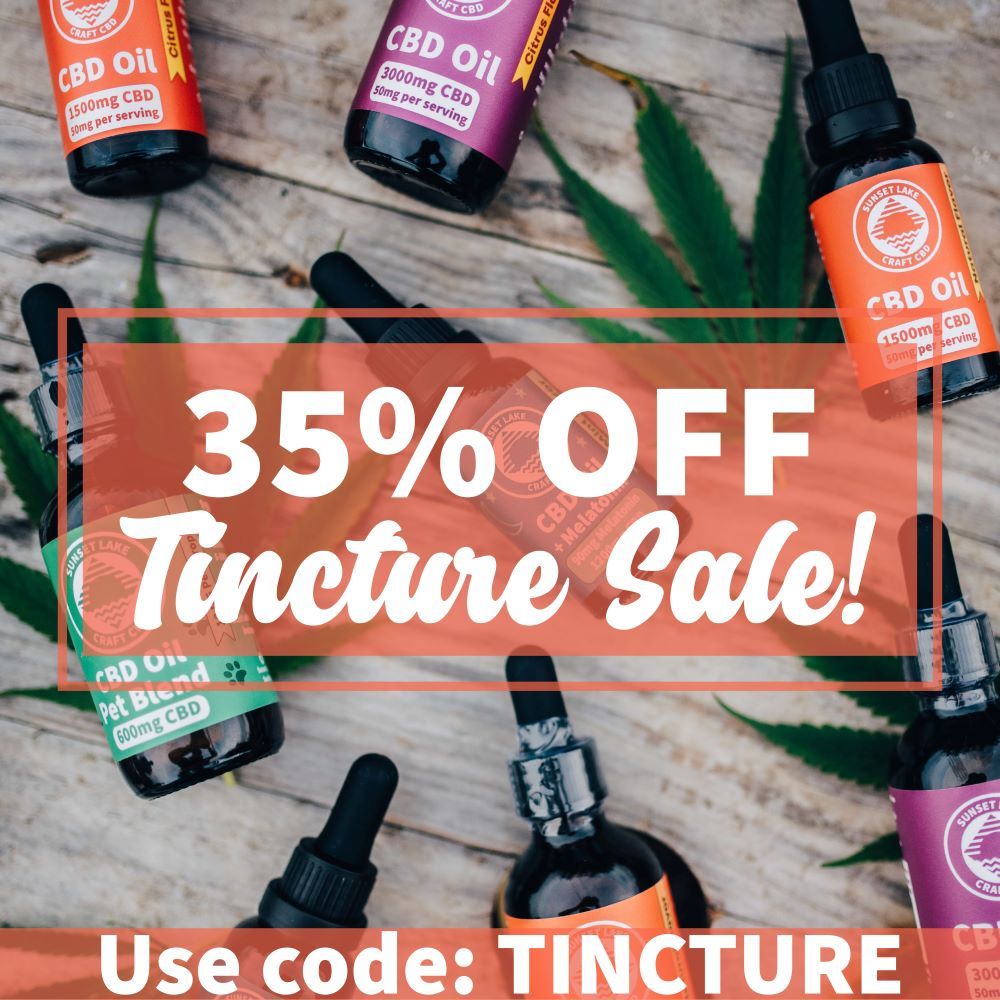 It's the most wonderful time of the year (over at Sunset Lake CBD!)
The holidays are in the rearview, which means returning to the stresses and restlessness of everyday life. Sunset Lake is here to help! Save 35% on their ENTIRE tincture lineup with coupon code "Tincture" and treat yourself to peace of mind and a good night's sleep! Act fast though — this deal ends on February 3rd.
Sunset Lake CBD is a majority-employee-owned company that pays a minimum wage of $20/hour that will ship their handcrafted, Vermont-made CBD products right to your door. Use code "Tincture" at checkout for 35%. This sale ends on February 3rd.
---
Subscribe to the AM Quickie's NEW paid newsletters here!
THE BIG NEWS
Democrats Who Once Attacked Her Rally Behind Ilhan Omar
Let's get what should be obvious out of the way: a country that throws its weight around the world, often violently, as much as the United States, desperately needs the perspective of someone like a former refugee Black Muslim woman in leadership. A seat on the House foreign affairs committee was the perfect position for Minnesota Democratic Rep. and original Squad member Ilhan Omar -- and that's why Republicans couldn't tolerate it. Yesterday the House GOP voted unanimously to remove Omar from that committee. They slandered her as antisemitic after restoring the committee seats of two of their own, Reps. Marjorie Taylor Greene and Paul Gosar, who proudly palled around with neo-Nazi streamer Nick Fuentes. Hypocrisy doesn't get more blatant.
As the Intercept notes, a number of House Democrats who joined earlier attacks on Omar helped set up this situation.
"When Democrats were in control of the House, they were often attacking her for the same exact thing and throwing her under the bus when Republicans started criticizing her," said Beth Miller, political director of Jewish Voice for Peace Action. "They have created an environment that shows that they are willing to attack and throw under the bus any member of their own party who calls for Palestinian human rights."
The same dynamic still rears its ugly head in the Democratic caucus; yesterday 109 Democrats supported a Republican resolution "denouncing the horrors of socialism." (That roll call offers a good list of incumbents who deserve primary challengers if you ask me.) However, in yesterday's ritualized expression of racism, "Democrats rallied in a fiery defense of Omar and the experiences she brings to the Congress." Per the Associated Press:
Black, Latino and progressive lawmakers in particular spoke of her unique voice in the House and criticized Republicans for what they called a racist attack.
"Racist gaslighting," said Rep. Cori Bush, D-Mo. A "revenge resolution," said Rep. Primila Jayapal of Washington, the chair of the progressive caucus.
"It's so painful to watch," said Rep. Rashida Tlaib, D-Mich., who joined Congress with Omar in 2019 the first two female Muslims elected to the House.
As painful as yesterday's vote was to watch, it was hard to hear one of the latest death threats sent to Omar's office, in which a raving racist and misogynist threatens to put a bullet in her head. "These threats increase whenever Republicans put a target on my back," Omar wrote. "They can continue to target me, but they will never stop me from fighting for a more just world." Democratic House leader Hakeem Jeffries of New York yesterday moved Omar to the budget committee, where, he says, "she will defend Democratic values against right-wing extremism." God willing for many years to come.
Omar is handling the situation with characteristic determination. "My leadership and voice will not be diminished if I am not on this committee for one term," she said on the House floor before the vote. "My voice will get louder and stronger."
MORE STORIES TO WATCH
Pentagon Doubts Ukraine Can Retake Crimea Anytime Soon
Politico reports that in a classified briefing yesterday to the House Armed Services Committee, Pentagon officials cautioned that even with tanks and other advanced weaponry from the U.S. and European allies, Ukraine is unlikely to retake Crimea from Russia "in the near future." The reasons for the assessment are unclear (or secret); I would guess a Republican eager to zero out U.S. support for Ukraine leaked it. For what it's worth, Ukrainian officials argue that U.S. intelligence has consistently underestimated their performance. Meanwhile, Ukraine is warning of a major Russian offensive timed for the spring thaw and the one-year anniversary of the invasion later this month. And in the city formerly known as Stalingrad, Aspiring Tsar Vladimir Putin yesterday disgraced the memory of the city's World War II defenders, who helped save the world from Naziism, by invoking their sacrifice to justify his war of imperial aggression on Ukraine.
GOP 'Negotiator' Calls Police Reform a 'Nonstarter'
One day after Tyre Nichols' funeral and ahead of a White House meeting with members of the Congressional Black Caucus, Republican Sen. Tim Scott of South Carolina, who has been a leading obstacle to police reform legislation, called the George Floyd Justice in Policing Act "a nonstarter," NBC News reports. However, per Bloomberg News, the Black Caucus asked President Joe Biden to consider executive action in addition to legislation. As caucus chair Rep. Steven Horsford of Nevada noted ahead of yesterday's Oval Office meeting, "The president has unique powers... He can use his position to help, just like he did by getting the Safer Communities Law across the finish line. Just like he did with getting the infrastructure law across the finish line, just like he did getting the CHIPS and Science law across the finish line." In other words: Republican opposition is no excuse for inaction. Meanwhile in Ohio, cops killed a man who was cleaning out his late grandmother's apartment after a neighbor called 911 to report a burglary.
QUICKEST QUICKIES
SOME NUMBER
$39.9 billion
That's the Shell corporation's annual profit for 2022, a record, and double the preceding year's figure. Fossil fuel investors have Russia's war in Ukraine to thank for the windfall, which only some countries are accounting for through higher taxes.
ON THE SHOW TODAY
2/3: It's Casual Friday! Sam and Emma host Jamelle Bouie, opinion columnist at the New York Times and co-host of the Unclear and Present Danger podcast, to round up the week in news. Then, they're joined by Hamza Syed, co-host of The Trojan Horse Affair podcast, available from the New York Times and Serial.
DON'T MISS MR CLIPS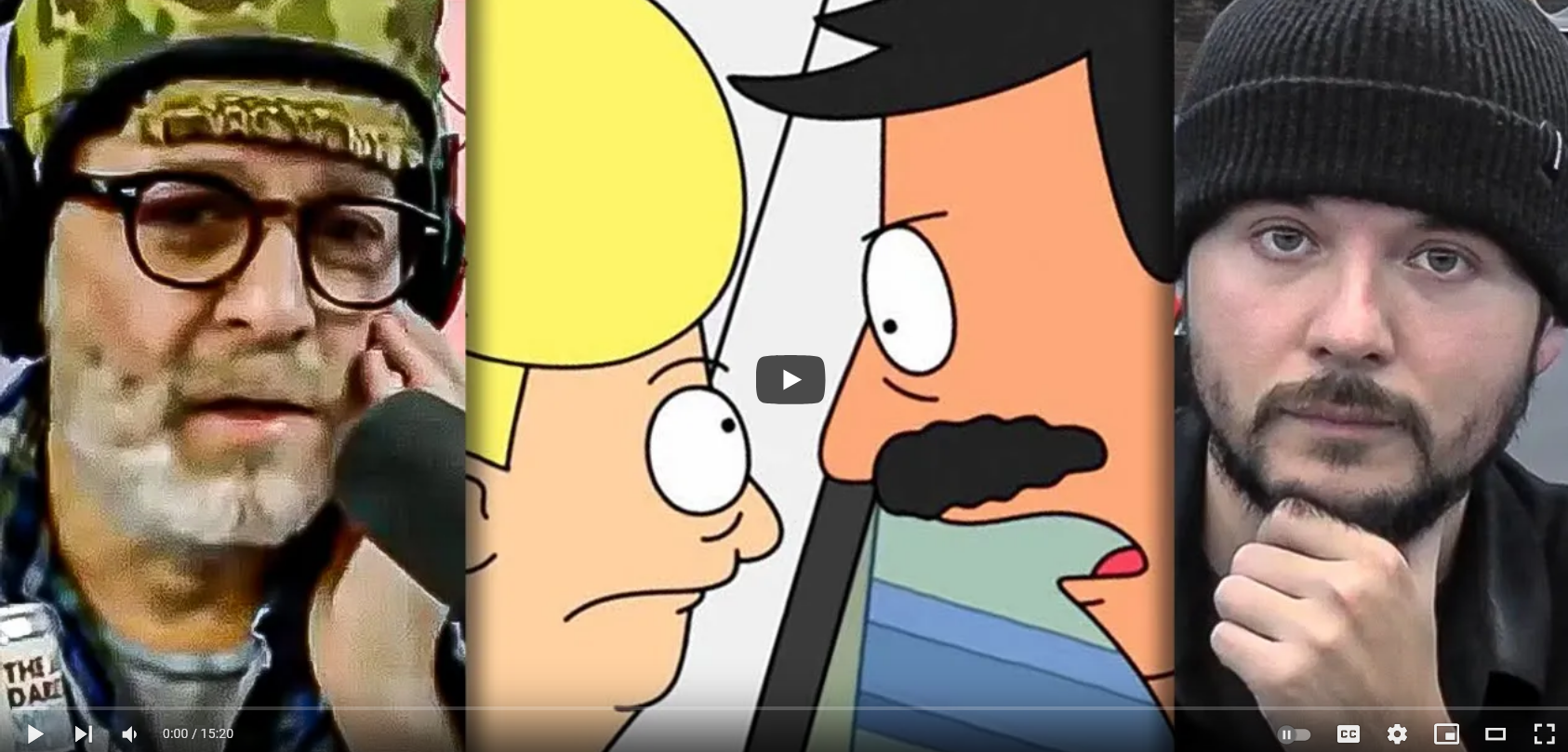 How many people does Tim pay to laugh at his jokes?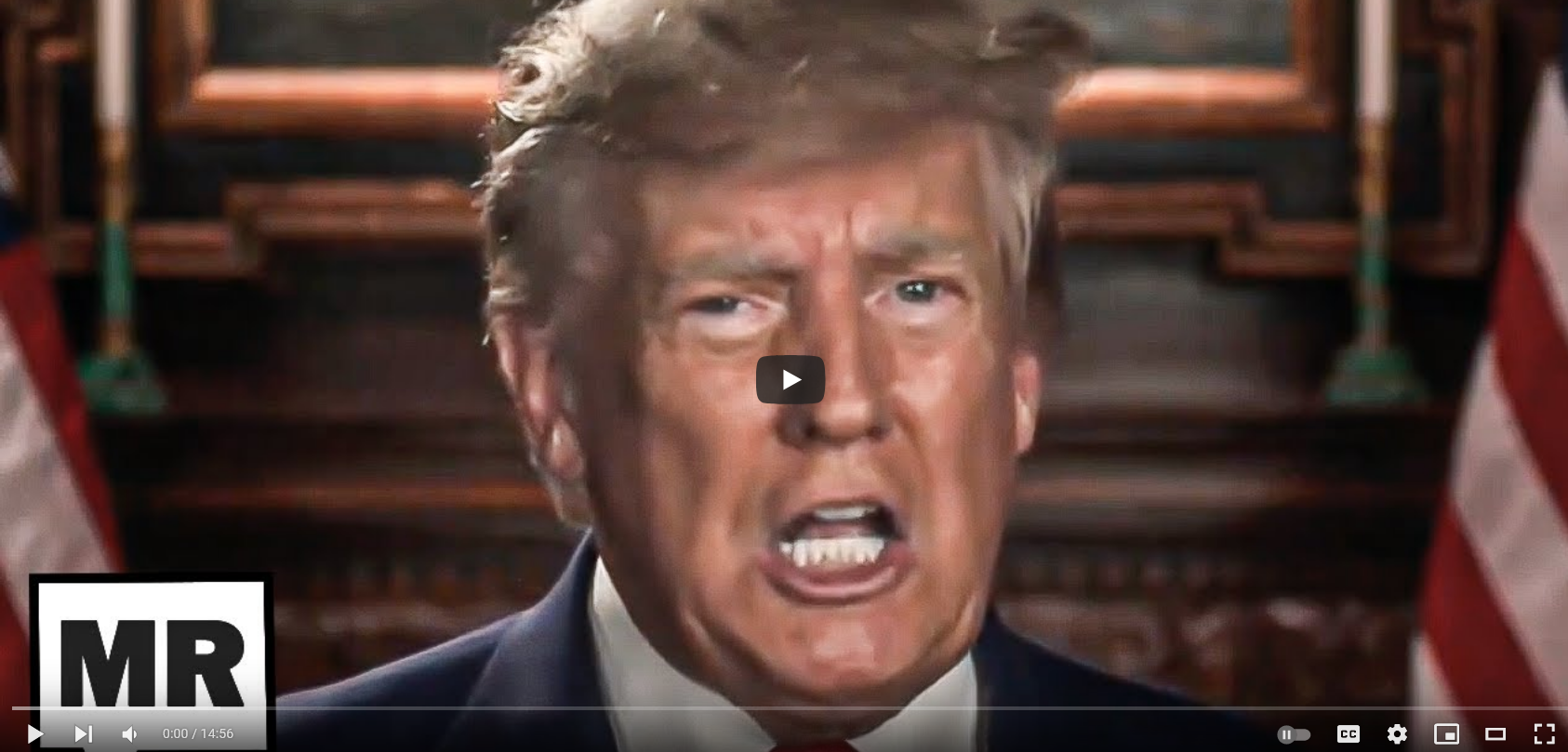 They're ramping up the hate even though it was a loser for Republicans in the midterms, because that's who they are.
PARTING WORDS
"[11:32 am:] Please bring vodka...
"[11:46 am:] What's your ETA?"
-- Infowars host Alex Jones text messaging an employee about his morning pick-me-up. The Southern Poverty Law Center reviewed 22,000 of Jones' texts, which entered the public record through a lawsuit, and found a disturbing record of the far-right conspiracy theorist's alcoholism, domestic violence, and the miserable "black hole" of his day-to-day existence.
---
Quickie Discount Code Corner
Hey check it out! Stuff on sale!
IAC Laser Engraving: IAC Laser Engraving is a Leftist-owned Worker Collective started by long time listener, Ryan Lubin in September of 2021. Visit iaclasers.com to order your custom item today and  enter in Coupon Code: "MAJORITY10" at purchase to receive a 10% discount on their AMAZING products."
ExpressVPN: Secure your online data TODAY by visiting this link. That's https://www.expressvpn.com/majority and you can get an extra three months FREE.
Fast Growing Trees: Go to this link right now, and you'll get FIFTEEN PERCENT OFF your entire order.
Ritual: Get key nutrients without the B.S. Ritual is offering our listeners 10% off during your first three months. Visit here to start your Ritual today.
Aura: Protect yourself from America's fastest-growing crime. Try Aura for 14 days for free: https://aura.com/majority
ZBiotics: Go to https://thld.co/zbiotics_majority_0722  and get 15% off your first order of ZBiotics Pre-Alcohol Probiotic by using my code MAJORITY at checkout. ‌‌‌‌HoldOn Bags: HoldOn plant-based compostable kitchen/trash bags: Get 20% OFF with code MAJORITY at https://holdonbags.com/majority
StoryWorth: StoryWorth is an online service that helps every other figure in your life share stories through thought-provoking questions about their memories and personal thoughts. Get started right away with no shipping required by going to https://storyworth.com/majority you'll get $10 of your first purchase!
Henson Shaving: Go to https://hensonshaving.com/majority  and use code MAJORITY for a free 100-pack of blades!
Quip: If you go to this link RIGHT NOW, you'll get your first refill FREE.
Shopify: Go to this link here for a FREE fourteen-day trial and get full access to Shopify's entire suite of features.
LiquidIV: You can get 25% off when you go to liquidiv.com and use code MAJORITYREP at checkout.
Stamps.com: Start mailing and shipping with stamps.com, and keep more money in your pocket every day. Sign up with promo code MAJORITYREPORT for a special offer that includes a 4-week trial, plus free postage and a digital scale.
ZipRecruiter: Find the right employees for your workplace with ZipRecruiter. Try it FOR FREE at this exclusive web address.
Nutrafol: For FIFTEEN DOLLARS OFF go to https://nutrafol.com/men/ with promo code MAJORITY.
Outer: See the difference at go.liveouter.com/MAJORITY. Plus, for a limited time, get $300 off and FREE shipping.
Sunset Lake CBD: Visit sunsetlakecbd.com.
Grove: Go to this link here today to get a free gift set worth up to fifty dollars with your first order. Plus, shipping is fast and FREE.
Headspace: Try this link, with discount code MAJORITY and get one month FREE of their entire mindfulness library.
StartMail: Start securing your email privacy with StartMail. Sign up today and you'll get 50% off your first year! Go to this link here for our special promotion!.
CozyEarth: Go to this link here and enter the special promo code MAJORITY at checkout to SAVE thirty-five percent now.