Balloon Hawk Down - The Monday AM Quickie 2/6/23
Personally I DO think the balloon story is worth covering mostly because I think it's really funny and the GOP had a very stupid weekend over it. So let's start off the week with some fun! - Jack
---
Subscribe to the AM Quickie's NEW paid newsletters here!
THE BIG NEWS
Balloon Down! Balloon Down! Balloon Down!!!!
The balloon is down! I repeat, the balloon is down! After days of diplomatic standoff, social media fever pitch, and a slowly floating blimp-like balloon ambling across the United States, military jets shot down the Chinese spycraft six miles off the coast of South Carolina. The military had to wait to shoot down the balloon until it was clear of land, largely bcause they weren't sure what it would fall on when it went down.
Before they did, however, the right wing had a field day. Politicians posted pictures of them with guns offering to shoot down the balloon, despite the fact that it was flying at over 60,000 feet, and generally lamented that Joe Brandon was unable to secure our borders from dangerous balloons.
The reality is that the balloon is not a particular risk. The Chinese also have satellites that look at us. This is not something to freak out about.
Here's the Chinese government:
The Chinese foreign ministry declared its "strong discontent and protest" about the United States' downing of the balloon. In a statement, the ministry said that China had told Washington repeatedly that the balloon was a civilian aircraft that had inadvertently flown over the United States and its presence was "totally accidental."
To which one can only say: lol.
Interestingly, after this escapade, the DoD notified Congress that this wasn't the first time this had happened. There have been several other incursions of U.S. airspace over Texas, Florida, Hawaii and Guam in recent years, including several during the Trump administration, which would take a bit of the "why isn't Joe Brandon doing anything" wind out of the right-wing's sails, except that they don't care about things like facts so they'll go right on hollering.
Military divers are now trying to recover bits of the balloon to decipher exactly what it was looking at us with, presumably. Good luck to them! The balloon is significantly less fun now that it is no longer floating around way up high.
MORE STORIES TO WATCH
Abortion Rights Groups Pressuring Biden to Take Conservative Threat Seriously
Behind the scenes, abortion rights groups aren't sure the Biden Administration is quite on top of what some coming Supreme Court decisions should mean. The Washington Post reports that in a private meeting last week, members from several rights groups told Biden's top public health official that they needed to get serious about what would happen if a current lawsuit makes it to the Supreme Court. The suit in question is currently in Texas, and concerns banning one of the most common over-the-counter abortion drugs – if it goes to appeal, it's likely to make its way up to the Supreme Court in the next few months, meaning the 6-3 court will have another huge abortion decision on its plate less than a year after ruling on Dobbs v Jackson.
Magnitude 7.8 Earthquake Strikes Turkey, Casualties Likely
A massive earthquake struck Turkey on Monday morning, causing enormous devastation in many areas of the country. Some of the videos coming in from social media late on Sunday night U.S. time are horrible – entire buildings destroyed in some cities. Shock waves hit neighboring countries like Syria, Iraq and Lebanon, potentially even touching Cyprus as well. There's going to be a heavy death toll – that much is sure, but the disaster is still to fresh to even estimate. The epicenter was in Turkey's Gaziantep province according to CNN. Per CNN:
About 11 minutes after the main quake hit, the strongest aftershock of 6.7 magnitude hit about 32 kilometers (20 miles) northwest of the main quake's epicenter. Another intense aftershock with a magnitude of 5.6 then occurred 19 minutes after the main quake.

Journalist Eyad Kourdi, who lives in the city of Gaziantep, told CNN there were up to eight "very strong" aftershocks in under a minute after the 7.8 magnitude quake struck, causing belongings in his home to fall to the ground. Many of his neighbors had left their homes following the quake, he added.
This is going to be a bad one. More tomorrow.
QUICKEST QUICKIES
SOME NUMBER
24
Number of people reportedly dead in Chile as wildfires continue to spread throughout the country's southern regions of Biobio, Nuble and Araucania.
ON THE SHOW TODAY
2/6: Sam and Emma host Gary Orfield, professor and co-director of the Civil Rights Project at the University of California, Los Angeles, to discuss his recent book The Walls around Opportunity: The Failure of Colorblind Policy for Higher Education.
DON'T MISS MR CLIPS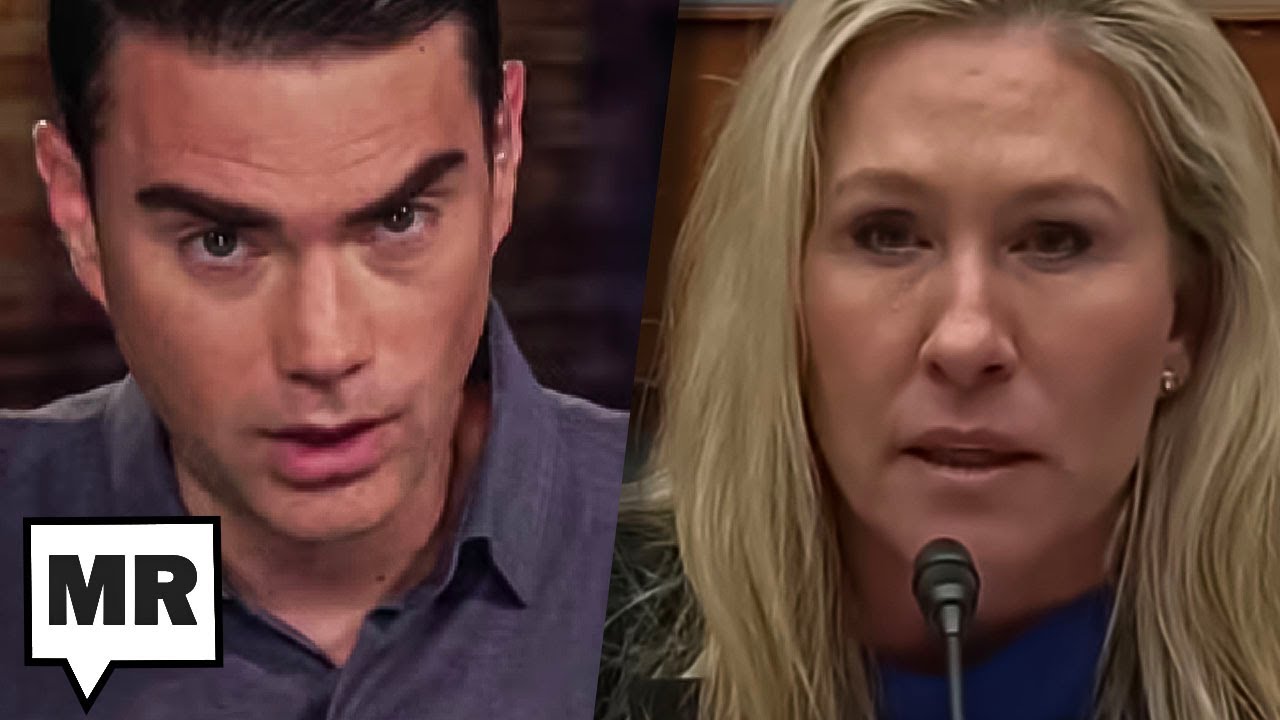 Man, if you've lost Ben, I dunno.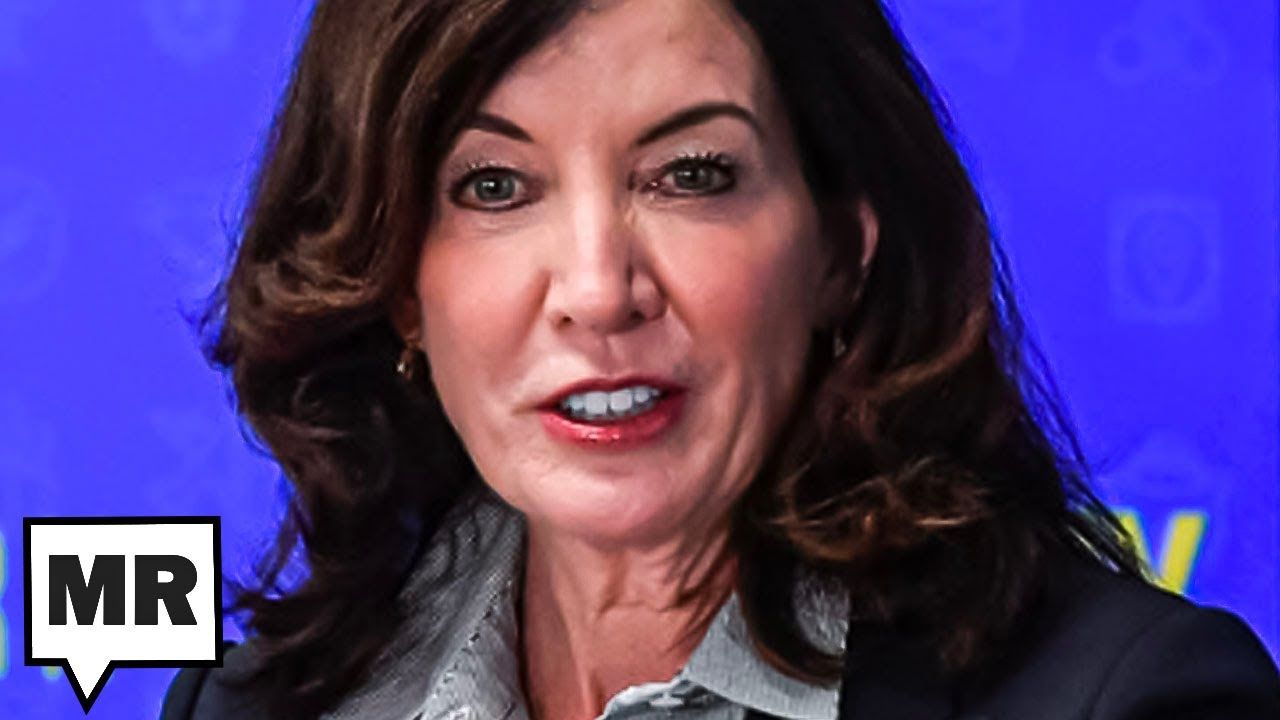 What is she DOING?
PARTING WORDS
"It's hard to really comprehend the full and terrible impact if what the plaintiffs have asked for in that case is actually granted," Liz Wagner, senior federal policy counsel at the Center for Reproductive Rights, told Health and Human Services Secretary Xavier Becerra during the meeting at a Virginia abortion clinic. "It would be catastrophic."
– From the WaPo story discussed above.
---
Quickie Discount Code Corner
Hey check it out! Stuff on sale!
IAC Laser Engraving: IAC Laser Engraving is a Leftist-owned Worker Collective started by long time listener, Ryan Lubin in September of 2021. Visit iaclasers.com to order your custom item today and  enter in Coupon Code: "MAJORITY10" at purchase to receive a 10% discount on their AMAZING products."
ExpressVPN: Secure your online data TODAY by visiting this link. That's https://www.expressvpn.com/majority and you can get an extra three months FREE.
Fast Growing Trees: Go to this link right now, and you'll get FIFTEEN PERCENT OFF your entire order.
Ritual: Get key nutrients without the B.S. Ritual is offering our listeners 10% off during your first three months. Visit here to start your Ritual today.
Aura: Protect yourself from America's fastest-growing crime. Try Aura for 14 days for free: https://aura.com/majority
ZBiotics: Go to https://thld.co/zbiotics_majority_0722  and get 15% off your first order of ZBiotics Pre-Alcohol Probiotic by using my code MAJORITY at checkout. ‌‌‌‌HoldOn Bags: HoldOn plant-based compostable kitchen/trash bags: Get 20% OFF with code MAJORITY at https://holdonbags.com/majority
StoryWorth: StoryWorth is an online service that helps every other figure in your life share stories through thought-provoking questions about their memories and personal thoughts. Get started right away with no shipping required by going to https://storyworth.com/majority you'll get $10 of your first purchase!
Henson Shaving: Go to https://hensonshaving.com/majority  and use code MAJORITY for a free 100-pack of blades!
Quip: If you go to this link RIGHT NOW, you'll get your first refill FREE.
Shopify: Go to this link here for a FREE fourteen-day trial and get full access to Shopify's entire suite of features.
LiquidIV: You can get 25% off when you go to liquidiv.com and use code MAJORITYREP at checkout.
Stamps.com: Start mailing and shipping with stamps.com, and keep more money in your pocket every day. Sign up with promo code MAJORITYREPORT for a special offer that includes a 4-week trial, plus free postage and a digital scale.
ZipRecruiter: Find the right employees for your workplace with ZipRecruiter. Try it FOR FREE at this exclusive web address.
Nutrafol: For FIFTEEN DOLLARS OFF go to https://nutrafol.com/men/ with promo code MAJORITY.
Outer: See the difference at go.liveouter.com/MAJORITY. Plus, for a limited time, get $300 off and FREE shipping.
Sunset Lake CBD: Visit sunsetlakecbd.com.
Grove: Go to this link here today to get a free gift set worth up to fifty dollars with your first order. Plus, shipping is fast and FREE.
Headspace: Try this link, with discount code MAJORITY and get one month FREE of their entire mindfulness library.
StartMail: Start securing your email privacy with StartMail. Sign up today and you'll get 50% off your first year! Go to this link here for our special promotion!.
CozyEarth: Go to this link here and enter the special promo code MAJORITY at checkout to SAVE thirty-five percent now.