George Santos, Prince of Thieves - The Friday AM Quickie 11/17/23
Peace out, it's dumpling time! Jacob's got you covered on Monday. - Corey
---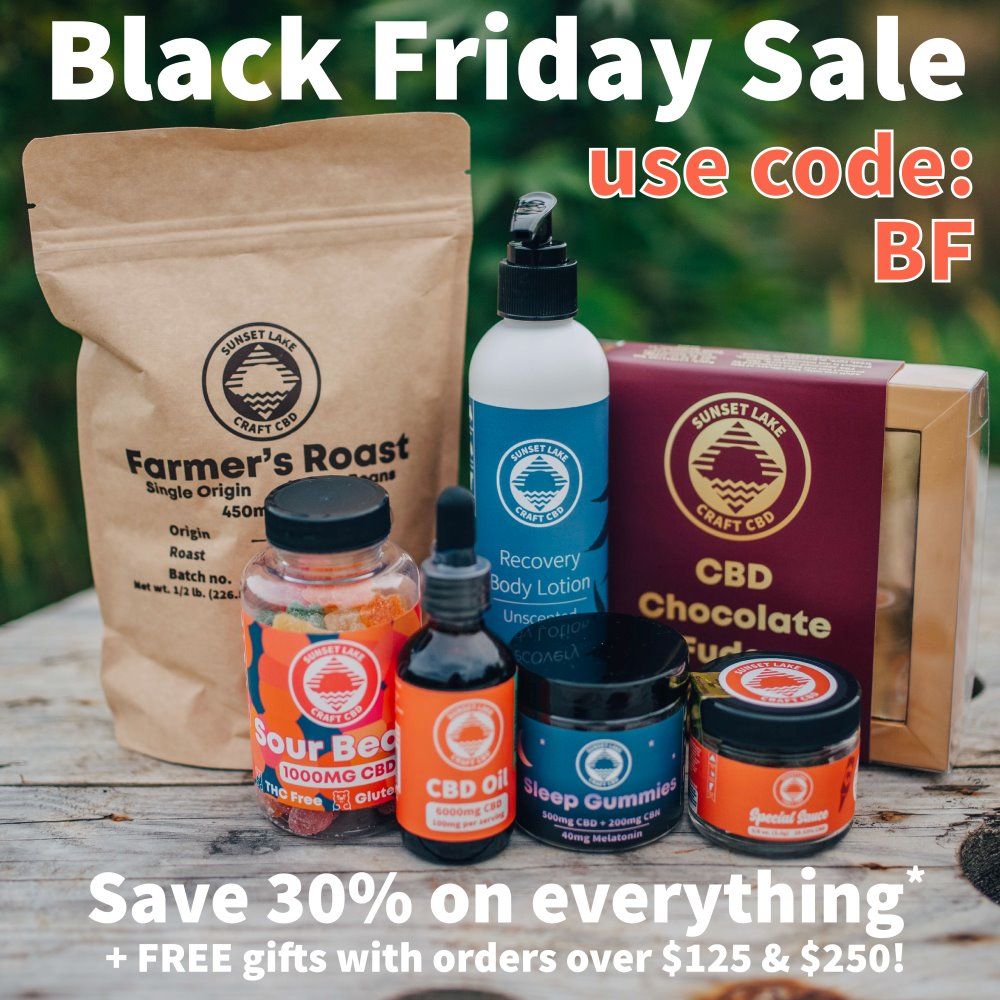 Sunset Lake CBD's Black Friday Sale is live! Head on over to sunsetlakecbd.com and use code BF to save 30% sitewide! That's not all — orders over $125 will get to choose a FREE 20-count jar of their choice of gummies during checkout. Orders over $250 will also get a
sweet Sunset Lake Beanie.
Sunset Lake CBD will donate 5% of the Black Friday Sale proceeds to Planned Parenthood.
Use code "BF" for 30% off everything in-store and get your favorite CBD shipped directly to your door. Hurry, this sale ends November 26th.
---
Subscribe to the AM Quickie's NEW paid newsletters here!
THE BIG NEWS
Santos Pity Appeal: 'I am Human and I Have Flaws'
The fabulist, formerly fabulous, and federally indicted New York Republican Rep. George Santos will be leaving Congress -- the only remaining questions are when and how that will happen. Yesterday's long-awaited House Ethics Committee report on his shenanigans cements his status as a legendary folk hero in the grifter pantheon. The report notes Santos "was frequently in debt, had an abysmal credit score, and relied on an ever-growing wallet of high-interest credit cards to fund his luxury spending habits." Oh, so it's a crime now to participate in the American Dream?
As prosecutors are detailing in their ongoing case against Santos, he effectively stole from campaign donors. That's old news. What we haven't known is what he did with the money. But now we can all live vicariously through his pile of receipts. Per the New York Times:
Over just a few days last November, Mr. Santos dropped $6,000 at Ferragamo, perhaps some of it on the red designer sneakers he later wore to walk the marble halls of Congress. He withdrew $800 in cash at a casino, where an aide said he liked to play roulette. He paid off his rent, and he pulled out another $1,000 in spending money at an A.T.M. near his apartment in Queens. ...
Among the bills footed by campaign donors: trips to the casinos in Atlantic City and the Hamptons; purchases at the French fashion house Hermès; regular cosmetic treatments labeled 'Botox' on internal campaign records; and even small purchases on OnlyFans, a platform best known for allowing creators to sell explicit photos and videos to subscribers.
One thing Santos did not buy, as Politico notes: "a Maserati, despite telling campaign staff otherwise."
The public has been spared an itemized accounting of his OnlyFans expenditures. As for the Botox: HuffPost reminds us that Santos once mocked a staffer for traveling to Colombia to get the "diluted" cosmetic treatment at a discount, while freelance journalist Marisa Kabas reports that one doctor who administered Santos' Botox treatments was himself accused of diluting the product; he also had his medical license suspended over a botched penile enhancement procedure, and pleaded guilty this year to billing fraud. Amazing.
The Washington Post reports that even given a report showing "substantial evidence" of his criminal wrongdoing, House Republicans are unlikely to risk their three-vote majority by expelling Santos, who has already survived two removal attempts. A vacancy in his seat would trigger a special election favoring Democrats, so it's no big surprise that Santos, announcing yesterday that he would not seek reelection, nevertheless vowed to complete his term. "I will remain steadfast in fighting for my rights and for defending my name in the face of adversity," he wrote. "I am humbled yet again and reminded that I am human and I have flaws, but I will not stand by as I am stoned by those who have flaws themselves." So true. It's a shame that Congress will lose such a creative entrepreneur, but the wardens at whatever white-collar prison Santos winds up in had best watch their wallets.
MORE STORIES TO WATCH
Social Media Sh*tshow Roundup
'Red Cup Rebellion' as 5,000 Fed-Up Starbucks Workers Walk Out
Members of Starbucks Workers United staged a one-day strike at more than 200 stores across the U.S. yesterday – which was, by no coincidence, one of the coffee chain's busiest days of the year: the annual Red Cup Day, when customers receive a free cup if they order a holiday-themed beverage. The union says such promotions, which encourage unmanageable online orders, force workers to do the jobs of two or three people, as their bosses refuse to staff up. "I mean, you can imagine the Starbucks orders. Decaf grande non-fat, three-and-a-half Splenda mocha with no whip. Multiply that by 100 and you have just drink, drink, drink, drink, drink, drink, drink," Juniper Schweitzer, a 16-year Starbucks veteran, tells the Associated Press. "We just have basically an infinite amount of drinks and we're understaffed and we're underpaid and we're sick of it." Meanwhile, nearly 55 percent of United Auto Workers members voted to ratify the union's new contract with General Motors; ratification votes on the Stellantis and Ford deals are expected to follow soon.
QUICKEST QUICKIES
SOME NUMBER
650
That's how many patients remain trapped inside Gaza's al-Shifa Hospital, which has been subjected to repeated raids by Israeli troops, along with 700 medical staff, and thousands of displaced Palestinians. Israel claims the hospital houses a secret terrorist command center, but, per NBC News, "video shared after the Israeli raid on the complex yesterday did not appear to show definitive evidence to back up the claims."
ON THE SHOW TODAY
11/17: It's Casual Friday! Sam and Emma are joined by Heather Digby Parton, contributing writer at Salon.com and proprietor of the blog Hullabaloo, to round up the week in news.
DON'T MISS MR CLIPS
More like Markwayne Mulligan.
We hear a lot about schisms among leftists and liberals, but never forget how much right-wing bigots utterly despise each other.
PARTING WORDS
"It seems to me we are showing that Kentucky is still embedded in racism. It doesn't take a rocket scientist to say it's wrong to shoot through a window they can't see through."
-- Louisville community activist Antonio Brown, speaking to the Washington Post about the trial of Brett Hankison, the only former cop directly involved in the 2020 killing of Breonna Taylor to face state or federal charges. (Three others were indicted for falsifying information on a search warrant leading up to the "no knock" raid on Taylor's apartment, and for filing false reports after Hankison blindly fired 10 shots into the building.) U.S. District Judge Rebecca Grady yesterday declared a mistrial after jurors failed to agree on whether Hankison committed civil rights violations.
---
Quickie Discount Code Corner
Hey check it out! Stuff on sale!
IAC Laser Engraving: IAC Laser Engraving is a Leftist-owned Worker Collective started by long time listener, Ryan Lubin in September of 2021. Visit iaclasers.com to order your custom item today and enter in Coupon Code: "MAJORITY10" at purchase to receive a 10% discount on their AMAZING products."
ExpressVPN: Secure your online data TODAY by visiting this link. That's https://www.expressvpn.com/majority and you can get an extra three months FREE.
Fast Growing Trees: Go to this link right now, and you'll get FIFTEEN PERCENT OFF your entire order.
Ritual: Get key nutrients without the B.S. Ritual is offering our listeners 10% off during your first three months. Visit here to start your Ritual today.
Aura: Protect yourself from America's fastest-growing crime. Try Aura for 14 days for free: https://aura.com/majority
ZBiotics: Go to https://thld.co/zbiotics_majority_0722 and get 15% off your first order of ZBiotics Pre-Alcohol Probiotic by using my code MAJORITY at checkout. ‌‌‌‌
HoldOn Bags: HoldOn plant-based compostable kitchen/trash bags: Get 20% OFF with code MAJORITY at https://holdonbags.com/majority
StoryWorth: StoryWorth is an online service that helps every other figure in your life share stories through thought-provoking questions about their memories and personal thoughts. Get started right away with no shipping required by going to https://storyworth.com/majority you'll get $10 of your first purchase!
Henson Shaving: Go to https://hensonshaving.com/majority and use code MAJORITY for a free 100-pack of blades!
Quip: If you go to this link RIGHT NOW, you'll get your first refill FREE.
Shopify: Go to this link here for a FREE fourteen-day trial and get full access to Shopify's entire suite of features.
LiquidIV: You can get 25% off when you go to liquidiv.com and use code MAJORITYREP at checkout.
Stamps.com: Start mailing and shipping with stamps.com, and keep more money in your pocket every day. Sign up with promo code MAJORITYREPORT for a special offer that includes a 4-week trial, plus free postage and a digital scale.
ZipRecruiter: Find the right employees for your workplace with ZipRecruiter. Try it FOR FREE at this exclusive web address.
Nutrafol: For FIFTEEN DOLLARS OFF go to https://nutrafol.com/men/ with promo code MAJORITY.
Outer: See the difference at go.liveouter.com/MAJORITY. Plus, for a limited time, get $300 off and FREE shipping.
Sunset Lake CBD: Visit sunsetlakecbd.com.
Grove: Go to this link here today to get a free gift set worth up to fifty dollars with your first order. Plus, shipping is fast and FREE.
Headspace: Try this link, with discount code MAJORITY and get one month FREE of their entire mindfulness library.
StartMail: Start securing your email privacy with StartMail. Sign up today and you'll get 50% off your first year! Go to this link here for our special promotion!.
CozyEarth: Go to this link here and enter the special promo code MAJORITY at checkout to SAVE thirty-five percent now.