UAW Workers Seal the Deal - The AM Quickie Monday 11/20/23
Today is Joe Biden's 81st birthday. Don't tell voters! - Jacob
---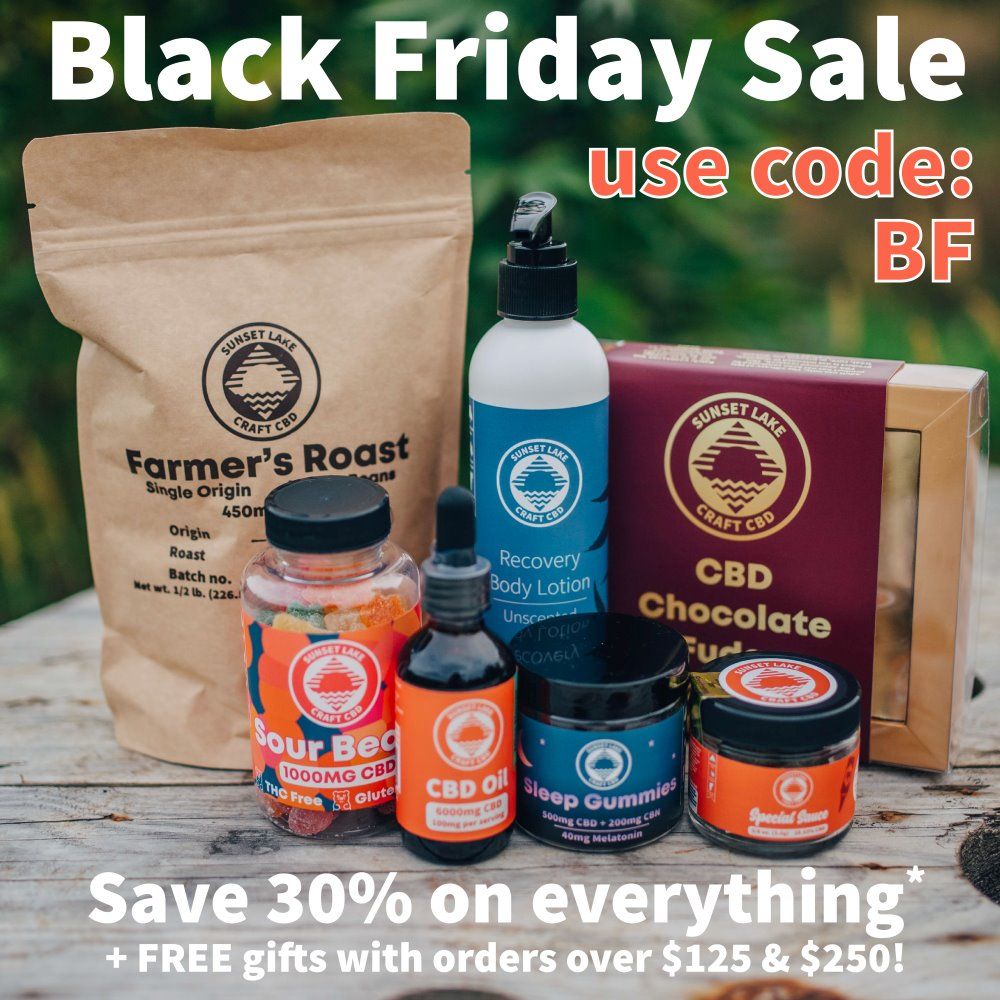 Sunset Lake CBD's Black Friday Sale is live! Head on over to sunsetlakecbd.com and use code BF to save 30% sitewide! That's not all — orders over $125 will get to choose a FREE 20-count jar of their choice of gummies during checkout. Orders over $250 will also get a sweet Sunset Lake Beanie.
Sunset Lake CBD will donate 5% of the Black Friday Sale proceeds to Planned Parenthood.
Use code "BF" for 30% off everything in-store and get your favorite CBD shipped directly to your door. Hurry, this sale ends November 26th.
---
Subscribe to the AM Quickie's NEW paid newsletters here!
THE BIG NEWS
Auto Workers Ratify New Contracts, Solidifying Gains
Over the weekend, auto workers at Ford and Stellantis ratified their new contracts negotiated by the United Auto Workers Union. GM workers approved their contract earlier in the week. The hard-fought deals, which followed a six-week labor strike, will bring a 25 percent increase in pay, although workers had demanded 40 percent pay increases along with a four-day workweek. President Joe Biden, a vocal supporter of the UAW, has called the contracts "game changers" and a model for blue-collar workers everywhere.
MORE STORIES TO WATCH
Far Right Libertarian Milei Wins Argentine Presidential Race
Javier Milei, the strangely coiffed anarcho-capitalist economist who would like to take an axe to the Argentine state, won the final round of Argentina's presidential election Sunday. With Trumpian bombast and a libertarian's political passions – close the central bank, dollarize the economy, embrace Bitcoin – the former television personality managed to defeat Sergio Massa, the country's finance minister. Milei has promised to "exterminate" Argentina's runaway inflation and ban abortion. He has also downplayed atrocities committed by the country's military dictatorship in the 1980s.
Oligarch Alert: Musk Embraces Anti-Semitism, Explodes Spacecraft
QUICKEST QUICKIES
SOME NUMBER
11,000
That's how many Palestinians have been killed in Gaza during Israel's latest military campaign, according to the Gaza Health Ministry. But the scale of the destruction and the lack of telecom services mean that officials are behind in assessing the actual toll, which includes many people missing and buried under rubble. "The official number has been frozen for 10 days," according to the Washington Post. "Counting the dead is no longer possible, officials say."
ON THE SHOW TODAY
11/20: Happy Monday! Sam and Emma speak with Jonathan Graubart, professor of political science at San Diego State University, to discuss his recent book Jewish Self-Determination beyond Zionism: Lessons from Hannah Arendt and other Pariahs.
DON'T MISS MR CLIPS‌
Sam talked to Brittany Dorris about Portland's first-ever teachers strike, which has been ongoing for three weeks.
US critics of Israel's war against Hamas have found themselves targeted at their jobs and on college campuses.
PARTING WORDS
"Protecting the freedom of speech could not be more urgent and important. Now, more than ever!"
-- X CEO Linda Yaccarino, quoting a post in which Elon Musk promises to file a "thermonuclear lawsuit against Media Matters and ALL those who colluded in this fraudulent attack on our company." The lawsuit, Yaccarino and Musk promise, is essential for preserving free speech on the social network formerly known as Twitter. There's no evidence that Media Matters engaged in fraud.
---
Quickie Discount Code Corner
Hey check it out! Stuff on sale!
IAC Laser Engraving: IAC Laser Engraving is a Leftist-owned Worker Collective started by long time listener, Ryan Lubin in September of 2021. Visit iaclasers.com to order your custom item today and enter in Coupon Code: "MAJORITY10" at purchase to receive a 10% discount on their AMAZING products."
ExpressVPN: Secure your online data TODAY by visiting this link. That's https://www.expressvpn.com/majority and you can get an extra three months FREE.
Fast Growing Trees: Go to this link right now, and you'll get FIFTEEN PERCENT OFF your entire order.
Ritual: Get key nutrients without the B.S. Ritual is offering our listeners 10% off during your first three months. Visit here to start your Ritual today.
Aura: Protect yourself from America's fastest-growing crime. Try Aura for 14 days for free: https://aura.com/majority
ZBiotics: Go to https://thld.co/zbiotics_majority_0722 and get 15% off your first order of ZBiotics Pre-Alcohol Probiotic by using my code MAJORITY at checkout. ‌‌‌‌
HoldOn Bags: HoldOn plant-based compostable kitchen/trash bags: Get 20% OFF with code MAJORITY at https://holdonbags.com/majority
StoryWorth: StoryWorth is an online service that helps every other figure in your life share stories through thought-provoking questions about their memories and personal thoughts. Get started right away with no shipping required by going to https://storyworth.com/majority you'll get $10 of your first purchase!
Henson Shaving: Go to https://hensonshaving.com/majority and use code MAJORITY for a free 100-pack of blades!
Quip: If you go to this link RIGHT NOW, you'll get your first refill FREE.
Shopify: Go to this link here for a FREE fourteen-day trial and get full access to Shopify's entire suite of features.
LiquidIV: You can get 25% off when you go to liquidiv.com and use code MAJORITYREP at checkout.
Stamps.com: Start mailing and shipping with stamps.com, and keep more money in your pocket every day. Sign up with promo code MAJORITYREPORT for a special offer that includes a 4-week trial, plus free postage and a digital scale.
ZipRecruiter: Find the right employees for your workplace with ZipRecruiter. Try it FOR FREE at this exclusive web address.
Nutrafol: For FIFTEEN DOLLARS OFF go to https://nutrafol.com/men/ with promo code MAJORITY.
Outer: See the difference at go.liveouter.com/MAJORITY. Plus, for a limited time, get $300 off and FREE shipping.
Sunset Lake CBD: Visit sunsetlakecbd.com.
Grove: Go to this link here today to get a free gift set worth up to fifty dollars with your first order. Plus, shipping is fast and FREE.
Headspace: Try this link, with discount code MAJORITY and get one month FREE of their entire mindfulness library.
StartMail: Start securing your email privacy with StartMail. Sign up today and you'll get 50% off your first year! Go to this link here for our special promotion!.
CozyEarth: Go to this link here and enter the special promo code MAJORITY at checkout to SAVE thirty-five percent now.