Dark Brandon Hits Prime Time - The Friday AM Quickie 9/2/22
The memes appear to have succeeded in creating a positive feedback loop within the White House. Fascinating. – Corey
Tell your friends to sign up for this M-F newsletter at AMQuickie.com!
THE BIG NEWS
Biden Finally Gives Up on Some of His Republican Friends
It curiously wasn't carried by the major broadcast networks, but President Joe Biden gave a prime-time speech last night from Independence National Historical Park in Philadelphia, Pennsylvania, a symbolic location in a crucial electoral battleground state. Biden expanded in rather dramatic but entirely accurate fashion on the theme he debuted at a Democratic Party fundraiser last week, when he said that Donald Trump's MAGA movement constitutes "semi-fascism" and a direct threat to democracy. Last night, he said Trump and his MAGA Republicans – though "not every Republican," Biden said – had "placed a dagger at the throat of our democracy" by rejecting elections, fomenting violence, and with their contempt for equal rights, threatening "the very soul of this country."
Biden departed from past practice by calling out Trump and his followers repeatedly by name as violent extremist criminals determined to throw the country backward, strip millions of people of their rights, and while promoting political violence relentlessly "spread lies, lies told for profit and power."
"For a long time, we told ourselves that American democracy was guaranteed. But it's not. We have to protect it. ...
Tonight, asking our nation to come together ... for the single purpose of defending our democracy, regardless of your ideology.
It was definitely one of his better speeches, overdue as it may be. In related news:
MORE STORIES TO WATCH
More Trumpdates: Passport Problems Explained
So many Trump updates (see what I did there?), so little time. A federal judge did not rule immediately after hearing arguments yesterday over Trump's request to appoint a "special master" to review documents recovered from Mar-a-Lago in the Federal Bureau of Investigation raid last month. NBC News and the Daily Beast elaborate on a point I brought up here yesterday, which is that Trump's decision to store the classified documents he stole along with his passports in a desk drawer constitutes evidence that implicates him directly. Separately, Democratic Rep. Carolyn Maloney of New York said yesterday that the House Oversight and Reform Committee, which she chairs, had struck a deal with Trump and his former accountants to obtain his financial records, ending litigation that began in 2019 when the committee issued a subpoena. Can't run down the clock forever!
What U.S. City Will Be the Next to Lose Running Water?
Water pressure was restored to some homes in Jackson, Mississippi yesterday, but those lucky enough to have functioning taps still need to boil the water before ingesting it, according to the Associated Press. The state capital was claiming "significant progress" in getting its main water treatment plant back online after floods knocked overwhelmed the pumps, but problems at the plant predated the recent extreme weather. The head of the Federal Emergency Management Agency will visit Jackson today. As the New York Times reports, cities across the country, particularly smaller ones like Jackson, are facing similar problems with their water infrastructure as climate change stresses dilapidated, underfunded infrastructure to the breaking point -- and the infrastructure bill President Biden signed last year barely "scratches the surface of what's needed."
QUICKEST QUICKIES
SOME NUMBER
$902
That's how much California Republican gubernatorial candidate and state Sen. Brian Dahle paid at auction for the meat of Cedar the baby goat, even though the little girl that raised him did not want Cedar sent to slaughter. When the girl and her family took Cedar home from the fair, Shasta County Sheriff's deputies drove 500 miles to retrieve the goat and deliver it to the butcher and then, presumably, to Sen. Dahle. Per the Sacramento Bee, the girl's family has filed a lawsuit.
ON THE SHOW TODAY
9/2: It's Casual Friday! As summer winds down, Sam and Emma take the first hour to do a big call-in show! Call in at 646-257-3920 to chat with the MR Crew! Then, they're joined by Mike Duncan of the Revolutions podcast!
DON'T MISS MR CLIPS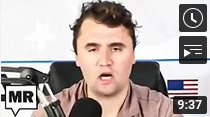 The woke FBI is coming to make a mess in your house and embarrass you!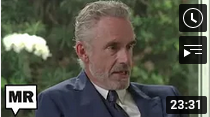 It's not right to call him Kermit, because Kermit the Frog could never be so evil.
PARTING WORDS
"This is like losing giant redwoods. I don't think people quite understand the significance -- this is really big."
-- Damon Tighe, a naturalist in Oakland, California, speaking to the Guardian about a massive, smelly, and incredibly ominous die-off of thousands of fish including massive sturgeon in Lake Merritt. Researchers are blaming an algal bloom in the lake for the die-off and suggest the state's megadrought, worsened by climate change, triggered its growth.
Quickie Discount Code Corner
Hey check it out! Stuff on sale!
Established Titles: Get an amazing gift for your dad this Father's Day! Go to https://establishedtitles.com/majority and get 10% off today.
ExpressVPN: Secure your online data TODAY by visiting this link. That's https://www.expressvpn.com/majority and you can get an extra three months FREE.
Fast Growing Trees: Go to this link right now, and you'll get FIFTEEN PERCENT OFF your entire order.
Ritual: Get key nutrients without the B.S. Ritual is offering our listeners 10% off during your first three months. Visit here to start your Ritual today.
Aura: Protect yourself from America's fastest-growing crime. Try Aura for 14 days for free: https://aura.com/majority
Quip: If you go to this link RIGHT NOW, you'll get your first refill FREE.
Shopify: Go to this link here for a FREE fourteen-day trial and get full access to Shopify's entire suite of features.
LiquidIV: You can get 25% off when you go to liquidiv.com and use code MAJORITYREP at checkout.
Stamps.com: Start mailing and shipping with stamps.com, and keep more money in your pocket every day. Sign up with promo code MAJORITYREPORT for a special offer that includes a 4-week trial, plus free postage and a digital scale.
ZipRecruiter: Find the right employees for your workplace with ZipRecruiter. Try it FOR FREE at this exclusive web address.
Nutrafol: For FIFTEEN DOLLARS OFF go to https://nutrafol.com/men/ with promo code MAJORITY.
Outer: See the difference at go.liveouter.com/MAJORITY. Plus, for a limited time, get $300 off and FREE shipping.
Sunset Lake CBD: Visit sunsetlakecbd.com.
Grove: Go to this link here today to get a free gift set worth up to fifty dollars with your first order. Plus, shipping is fast and FREE.
Headspace: Try this link, with discount code MAJORITY and get one month FREE of their entire mindfulness library.
StartMail: Start securing your email privacy with StartMail. Sign up today and you'll get 50% off your first year! Go to this link here for our special promotion!.
CozyEarth: Go to this link here and enter the special promo code MAJORITY at checkout to SAVE thirty-five percent now.https://www.youtube.com/watch?v=fyOocF3wW8I