California Tests Out New Gun Bill Modeled on Abortion Bans - The Monday AM Quickie 7/25/22
Welcome to another week folks. Not a super busy news weekend so let's wrap up some stories to get us started and carry on with it. - Jack
Tell your friends to sign up for this M-F newsletter at AMQuickie.com!
---
THE BIG NEWS
Gavin Newsom's Big Gun Gambit
California's spotlight-hungry Governor Gavin Newsom is giving it a shot – passing major gun legislation in California using the same legally-shaky grounds that red states have used to crack down on abortion.
This is sort of a cynical play – ramming through legislation on an issue Conservatives prioritize using their same framework, even if it gets caught up in legal challenges. And Newsom knows it's going to make headlines – as I mentioned last week, he's angling for a shot in the Biden line of succession on the Democratic bench. But here's how it works.
The bill, which Newsom signed into law on Friday, is modeled after the controversial Texas law that allows private citizens to sue abortion providers or anyone who helped a person get an abortion and provides them with a bounty if they're successful. After the Supreme Court upheld that law (with some caveats), Newsom directed lawmakers in his state to get to work on a similar bill that covers guns. Under SB 1327, per the NYT, "Awards of at least $10,000 per weapon, and legal fees, will be offered to plaintiffs who successfully sue anyone who imports, distributes, manufactures or sells assault-style weapons, .50-caliber rifles, guns without serial numbers or parts that can be used to build firearms that are banned in California."
Sure, whatever — maybe this will bust a few sketchy gun shops, and maybe some watchdog groups will rake in a bit of cash. But Newsom knows – and said as much, per CNN – that this law is headed for the courts almost immediately, which means that the far more interesting aspect of it is his publicity play. CNN notes that it's another way of sparring with Texas Governor Greg Abbott, as both men try to increase their national profile. It's a pity that the only time we get decisive or daring legislation out of elected officials is when there's something in it for them.
(Now would also be a good time to round things off with the fun aside that Gavin Newsom's ex-wife is none other than Kimberly Guilfoyle, current fiancée of Donald Trump Jr., just in case you were wondering what kind of political circles he runs in. Creatures of the swamp exist on both sides of the aisle, it seems.)
---
MORE STORIES TO WATCH
An Abortion Showdown is Brewing in Kansas
The Times has a vital story this weekend on what will soon be the first major battleground – and major test – of the public's opinions on abortion. In Kansas, a ballot measure up for a vote next week (on August 2nd), that would amend the state constitution to say there is no guaranteed right to abortion, opening the floodgates for the Conservative state legislature to pass laws that further limit the practice. It's seen as a bellweather because although Kansas is Conservative in general, we don't really have accurate public polling for how abortion will actually be received at the polls, and a straight yes or no vote could shed some light on the situation.  
Some States Just Aren't Certifying Elections
And now for a dispatch from the death of democracy: there are multiple Republican-led counties around the U.S. – in battleground states like Pennsylvania, for instance – that just aren't certifying election results from the recent primary. What this is is a test of how Republican local officials can gum up, stall, or throw off legitimate election results. Remember, this is part of a years-long plan to dominate local races where they can and then wield that power to influence national politics – and early signs indicate that it just might work.
---
Quickest Quickies
---
SOME NUMBER
16,800
Number of confirmed cases of monkeypox in the US. There's a vaccine available, but access to it is not universal among communities and different parts of the country.
---
ON THE SHOW TODAY
7/25: Sam and Emma host Kathryn Judge, Professor at Columbia Law School, to discuss her recent book Direct: The Rise of the Middleman Economy and the Power of Going to the Source.
---
Don't Miss MR Clips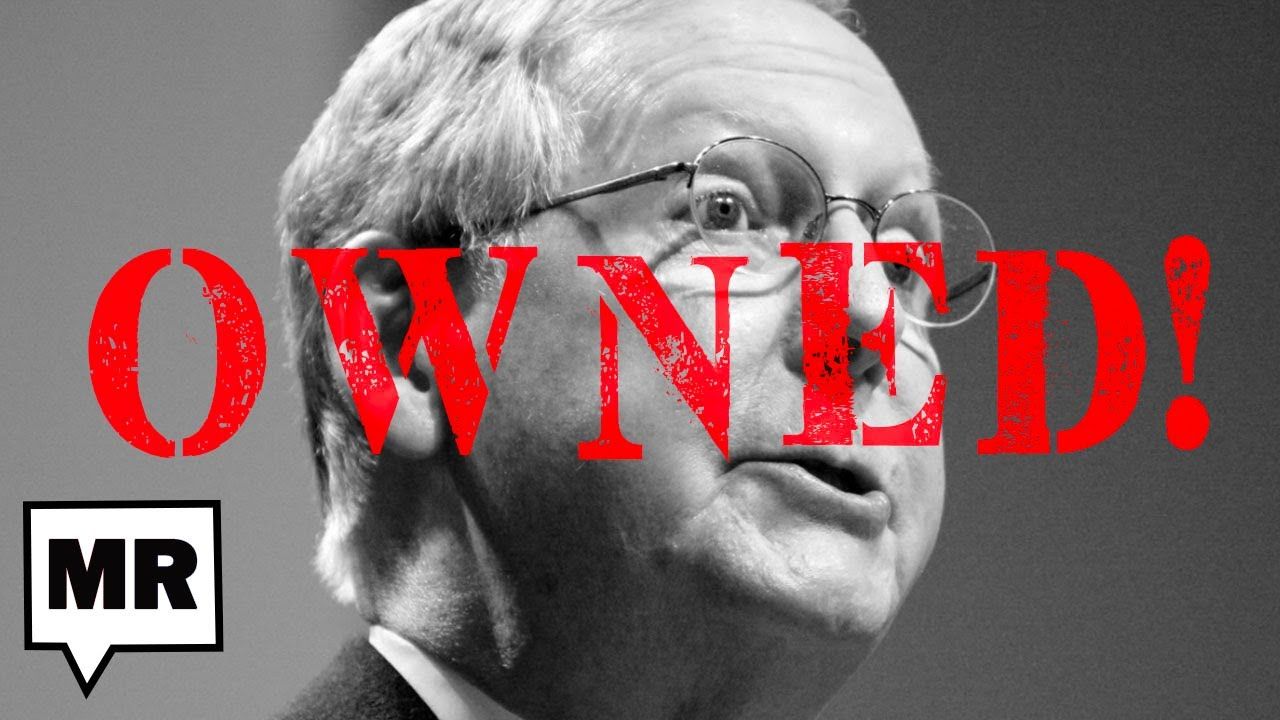 Ok calm down guys.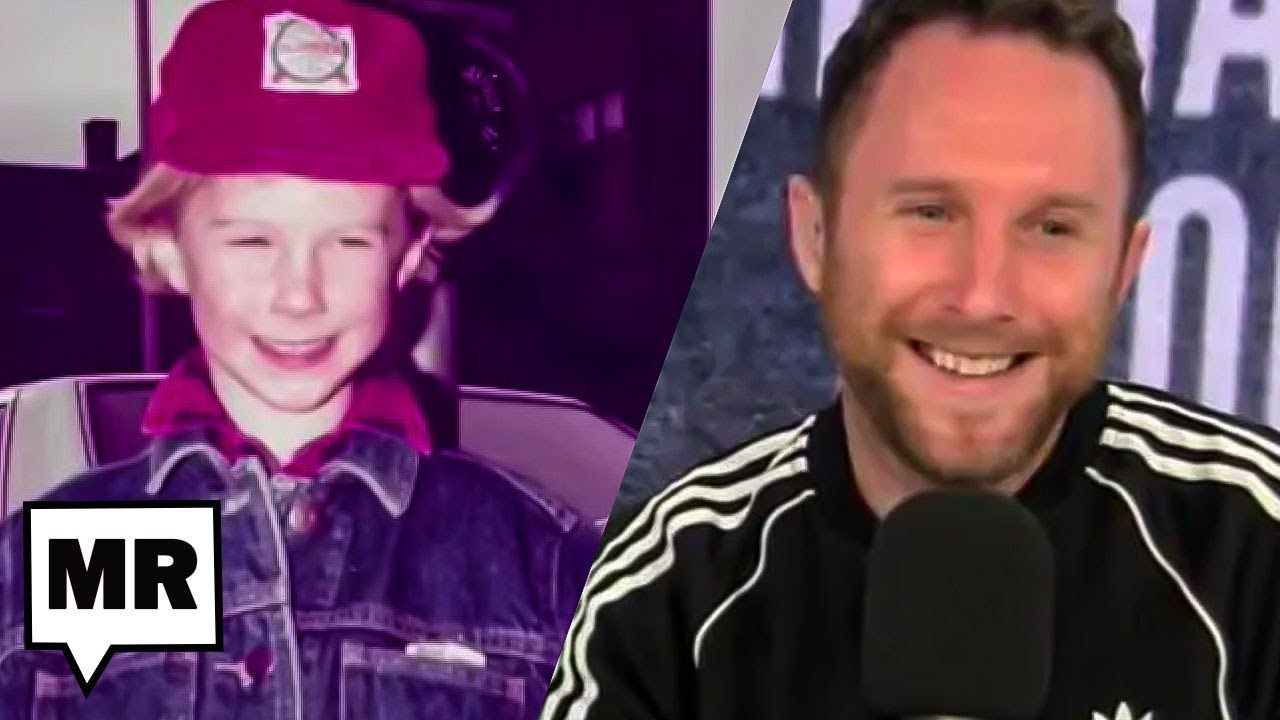 He was calling in to political talk shows at the age of 8!
---
PARTING WORDS
"In my career, I haven't seen fire like that."
Justin Macomb, Cal Fire team 5 operations section chief, on the outbreak of the Oak Fire in Central California.
---
Quickie Discount Code Corner
Hey check it out! Stuff on sale!
LATEST ADDITIONS!
Established Titles: Get an amazing gift for your dad this Father's Day! Go to https://establishedtitles.com/majority and get 10% off today.
Vessi: Go to https://vessi.com/majority and use code MAJORITY for $25 off each pair of adult Vessi shoes! Free shipping to US, CA, AUS, NZ, JP, TW, KR, SGP
ALL THE REST!
ExpressVPN: Secure your online data TODAY by visiting this link. That's https://www.expressvpn.com/majority and you can get an extra three months FREE.
Fast Growing Trees: Go to this link right now, and you'll get FIFTEEN PERCENT OFF your entire order.
Ritual: Get key nutrients without the B.S. Ritual is offering our listeners 10% off during your first three months. Visit here to start your Ritual today.
Aura: Protect yourself from America's fastest-growing crime. Try Aura for 14 days for free: https://aura.com/majority
Quip: If you go to this link RIGHT NOW, you'll get your first refill FREE.
Shopify: Go to this link here for a FREE fourteen-day trial and get full access to Shopify's entire suite of features.
LiquidIV: You can get 25% off when you go to liquidiv.com and use code MAJORITYREP at checkout.
Stamps.com: Start mailing and shipping with stamps.com, and keep more money in your pocket every day. Sign up with promo code MAJORITYREPORT for a special offer that includes a 4-week trial, plus free postage and a digital scale.
ZipRecruiter: Find the right employees for your workplace with ZipRecruiter. Try it FOR FREE at this exclusive web address.
Nutrafol: For FIFTEEN DOLLARS OFF go to https://nutrafol.com/men/ with promo code MAJORITY.
Outer: See the difference at go.liveouter.com/MAJORITY. Plus, for a limited time, get $300 off and FREE shipping.
Sunset Lake CBD: Visit sunsetlakecbd.com.
Grove: Go to this link here today to get a free gift set worth up to fifty dollars with your first order. Plus, shipping is fast and FREE.
Headspace: Try this link, with discount code MAJORITY and get one month FREE of their entire mindfulness library.
StartMail: Start securing your email privacy with StartMail. Sign up today and you'll get 50% off your first year! Go to this link here for our special promotion!.
CozyEarth: Go to this link here and enter the special promo code MAJORITY at checkout to SAVE thirty-five percent now.https://www.youtube.com/watch?v=fyOocF3wW8I