Democrats Flailing, Biden Waffling, Beshear Fuming - The Wednesday AM Quickie 7/6/22
Lots of consequential politics news today – let's take a look at the state of the Biden administration and then hop across the pond for a look at what the heck is going on in the U.K.  - Jack
Tell your friends to sign up for this M-F newsletter at AMQuickie.com!
---
THE BIG NEWS
Democrats In – You Guessed It – Disarray
Oh boy, the Democrats. Oh boy! Ok. Some telling things. CNN published a story today by the leading centrist stenographer Edward-Isaac Dovere, which essentially wondered whether or not the Biden administration had the juice to do... anything... in moments of national urgency like the loss of Roe. For some context here, Dovere is perhaps one of the most deferential and biased reporters to the Democratic party machine that propped up Biden, so if even he is starting to dig into the alarm bells ringing around the party, things aren't looking great for the old guy in the Oval. The scenes from the piece are inadvertently funny in a frustrating way – the Democrats have even lost Debra Messing, one of their most deranged online boosters – which again, doesn't look great. Dovere quotes one member of Congress as saying the Biden administration was "Rudderless, aimless, and hopeless."
The strategy, it seems, is to lean hard on Roe to win the midterms, but as a recent Times piece notes, that might not be a super shrewd maneuver. Individual voter interviews are basically worthless, sure, but some of the quotes in this one are also telling – one character is a "pro-choice Republican" who says she's "so ticked" at her party for orchestrating the defeat of Roe, but also that she still planned to vote for their candidates in the Midterms. Welp!
And behind the scenes, we also have to contend with the possibility that the Biden administration is actively hostile to abortion rights. In Kentucky, for instance, the rumor is that Biden plans to nominate Chad Meredith, a conservative, anti-abortion lawyer to a Federal judgeship as part of some alleged harebrained deal with Mitch McConnell in which McConnell wouldn't stall out Biden's federal nominations if Biden gave him another anti-abortion judge in his home state. Lucy, football, scorpion, toad, etc etc. Fill in your parable or analogy there. It's an abysmally stupid idea, which Kentucky Gov. Andy Beshear (a Democrat) was obviously furious with – to the point that on Tuesday, his office turned over previously confidential emails related to Meredith's nomination to the press, essentially saying "man, we don't want anything to do with this guy, this is on Biden."
In other words, there's almost no one in the country who's happy with the President right now, and for good reason.
---
MORE STORIES TO WATCH
Georgia DA Subpoenas Trump's Inner Circle
Fani T. Willis, the district attorney of Fulton County, Georgia, isn't waiting around for the January 6 Committee to stop its big theatrical sideshow. And she's not waiting for the federal DOJ to take action. Instead, she's plowing right into Trump's inner circle in her investigation into election interference in her state. On Tuesday, Willis subpoenaed Rudolph W. Giuliani, Senator Lindsey Graham, and five other members of Trump's inner circle and related officials, including the J6 standout John Eastman and Georgia's own Secretary of State Brad Raffensperger. Willis is reportedly "weighing a range of charges, according to legal filings, including racketeering and conspiracy, and her inquiry has encompassed witnesses from beyond the state," per the Times. Excited to see what she turns up!
Boris Flails After Coverup Of Gross Sex Scandal Finally Stings Him
All right, ok, what the hell is going on in the U.K.?? Here's the skinny as far as I can tell. Boris Johnson, current PM, has been weathering scandal after scandal while in office, and most recently was caught out when it was revealed he had knowledge of misconduct claims against one of his former government cronies, MP Chris Pincher, who was forced to resign last week after allegations arose that he'd groped two men and been weird and gross to several more. You know, typical politician business. In response, or perhaps not in response, it's really unclear, the Johnson administration was hit with a wave of resignations, chiefly from Chancellor Rishi Sunak and Health Secretary Sajid Javid, two incredibly powerful members of his cabinet. Politico reports that Johnson won't be losing power anytime soon, but who knows man! Things are weird over there.
---
Quickest Quickies
---
SOME NUMBER
10
Members of Boris Johnson's government that resigned in one day. Weird how even Trump never really inspired such open mutiny, but I guess both the U.S. and U.K. do love a scumbag!
---
ON THE SHOW TODAY
7/6 Sam and Emma host Aaron Kleinman, director of research for the States Project at Future Now to discuss how Roe V. Wade being overturned is affecting fights for state legislatures around the country. Then, they are joined by Trita Parsi, Executive Vice President at the Quincy Institute, to discuss the Biden Administration's positioning towards Iran.
---
Don't Miss MR Clips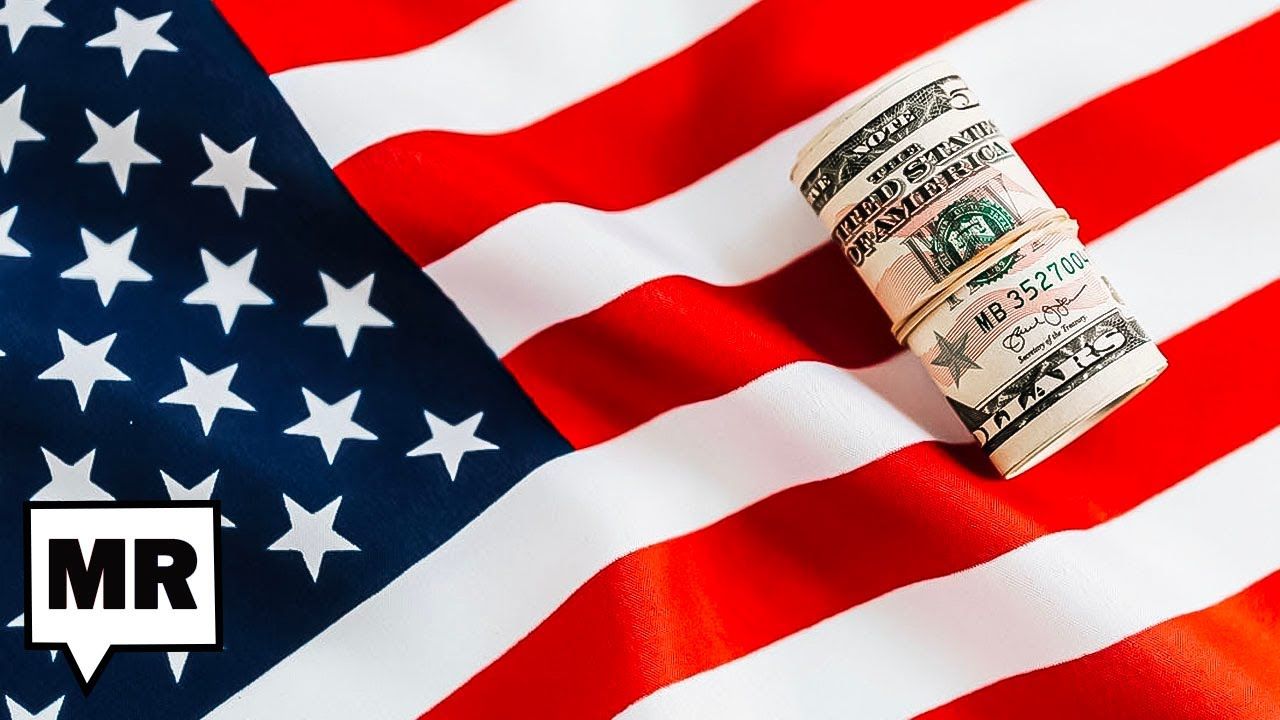 How To Deploy Your Money To Help Diminish Republican Power Sam gives you the key races and candidates to donate to in 2022.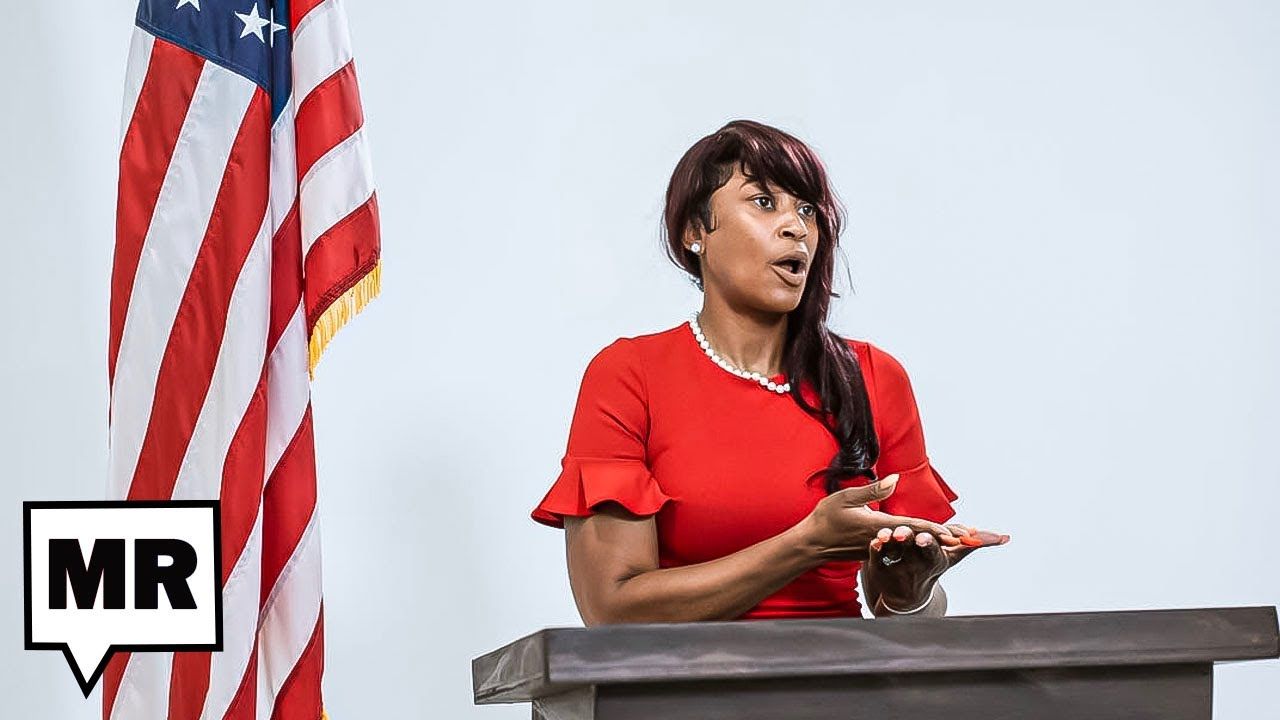 How To Organize For Progressive Causes In Rural America A listener from Minnesota asks how to organize for progressives in his area.
---
PARTING WORDS
"Chad Meredith should not be nominated to a lifetime judgeship. This is unacceptable at any time, but especially on the heels of six Supreme Court justices taking away a fundamental right from millions of people."
– A joint statement by abortion rights groups on the Biden administration's potential nomination of anti-choice justice Chad Meredith in a potential deal with Mitch McConnell.
---
Quickie Discount Code Corner
Hey check it out! Stuff on sale!
LATEST ADDITIONS!
Established Titles: Get an amazing gift for your dad this Father's Day! Go to https://establishedtitles.com/majority and get 10% off today.
Vessi: Go to https://vessi.com/majority and use code MAJORITY for $25 off each pair of adult Vessi shoes! Free shipping to US, CA, AUS, NZ, JP, TW, KR, SGP
ALL THE REST!
ExpressVPN: Secure your online data TODAY by visiting this link. That's https://www.expressvpn.com/majority and you can get an extra three months FREE.
Fast Growing Trees: Go to this link right now, and you'll get FIFTEEN PERCENT OFF your entire order.
Ritual: Get key nutrients without the B.S. Ritual is offering our listeners 10% off during your first three months. Visit here to start your Ritual today.
Aura: Protect yourself from America's fastest-growing crime. Try Aura for 14 days for free: https://aura.com/majority
Quip: If you go to this link RIGHT NOW, you'll get your first refill FREE.
Shopify: Go to this link here for a FREE fourteen-day trial and get full access to Shopify's entire suite of features.
LiquidIV: You can get 25% off when you go to liquidiv.com and use code MAJORITYREP at checkout.
Stamps.com: Start mailing and shipping with stamps.com, and keep more money in your pocket every day. Sign up with promo code MAJORITYREPORT for a special offer that includes a 4-week trial, plus free postage and a digital scale.
ZipRecruiter: Find the right employees for your workplace with ZipRecruiter. Try it FOR FREE at this exclusive web address.
Nutrafol: For FIFTEEN DOLLARS OFF go to https://nutrafol.com/men/ with promo code MAJORITY.
Outer: See the difference at go.liveouter.com/MAJORITY. Plus, for a limited time, get $300 off and FREE shipping.
Sunset Lake CBD: Visit sunsetlakecbd.com.
Grove: Go to this link here today to get a free gift set worth up to fifty dollars with your first order. Plus, shipping is fast and FREE.
Headspace: Try this link, with discount code MAJORITY and get one month FREE of their entire mindfulness library.
StartMail: Start securing your email privacy with StartMail. Sign up today and you'll get 50% off your first year! Go to this link here for our special promotion!.
CozyEarth: Go to this link here and enter the special promo code MAJORITY at checkout to SAVE thirty-five percent now.