What the Heck is Flying Around Up There? - The Monday AM Quickie 2/13/23
Look, I'm definitely not a UFO guy, and all indications point to the U.S. just shooting down a bunch of weird balloons, but also... what if... who can say... Also, that holding call was atrocious. I'm not an Eagles fan by any measurment (go Niners) but come on. What a horrible ending to a legitimately great game. - Jack
---
Subscribe to the AM Quickie's NEW paid newsletters here!
---
THE BIG NEWS
It's a Balloon! It's a Plane! It's... a UFO?
All right. There's something fishy going on in the upper atmosphere. Last week's Chinese Spy Balloon saga has, well, ballooned into something more, as the U.S. military is now shooting stuff down willy-nilly over both the northern U.S. and Canada.
What are they shooting down, you might ask? Great question!
Per the NYT:
Pentagon and intelligence officials are trying to make sense of three unidentified flying objects over Alaska, Canada and Michigan that U.S. fighter jets shot down with missiles on Friday, Saturday and Sunday.
...
The latest object had first been spotted on Saturday over Montana, initially sparking debate over whether it even existed. On Saturday, military officials detected a radar blip over Montana, which then disappeared, leading them to conclude it was an anomaly. Then a blip appeared Sunday over Montana, then Wisconsin and Michigan. Once military officials obtained visual confirmation, they ordered an F-16 to shoot it down over Lake Huron.
...
American officials do not know what the objects were, much less their purpose or who sent them.
Ok! That's uh. Who knows man! Are they weather balloons? Are they more spy balloons? Here's the Washington Post describing the most recent object shot down.
The object was described as an "octagonal structure" with nothing visible aboard or attached such as sensors or cameras. It was shot down by an F-16 at 2:42 p.m. Sunday.
Ok so there was a floating octagon at 20,000 feet. I know that the UFC has a massive budget but this seems excessive even for Dana White, and I'm pretty sure the fight this weekend was in Australia, not in a UFO. Still, we can't rule out a floating MMA octagon, I guess, becuase we can't rule anything out because nobody knows what that thing was.
The officials don't think they're extraterrestrials, but if they were, would they tell us? via the Times piece again:
Throughout the weekend, officials said they were still trying to determine what the three objects were. The first, a Defense Department official said, is most likely not a balloon — and it broke into pieces after it was shot down on Friday. Saturday's object was described by Canadian authorities as cylindrical, and American officials say it is more likely it was a balloon of some kind. Sunday's object appeared unlikely to be a balloon, one official said.
...
No one, one senior official said, thinks these things are anything other than devices fashioned here on Earth.
One logical explanation is that we're seeing a whole bunch more of these incidents because NORAD and other defense agencies are being way more sensitive to airspace incursions and anomalies post Chinese-balloon than they were before, so we're catching more slow-floating stuff that previously would have just done its thing. That sounds comforting given the alternatives.
Personally, this is one of those stories where my brain is just like "I lack the requisite information to process this and so I will simply decide that it is not my problem." I think that's the only rational response here. Realistically, if I had to guess, what we're shooting down are more weird experimental balloon drones that either the Chinese or the Russians are floating around for the heck of it, and/or we just took out some weather station's pet project with a sidewinder missile and are now embarrassed about it. I don't know! I cannot worry about this now.
I guess on the bright side, if they are hostile UFOs, our fighter jets are having no problems shooting them down (even if they are having problems detecting them). Then again, if they're not hostile UFOs, we're shooting down unidentified stuff being controlled by ????? and it might not be good to piss them off. Sorry. I'm not really going down the UFO rabbit hole here. I'm sure these are more balloons. Yes. Balloon. Good. Everything good? Ok.
MORE STORIES TO WATCH
U.S. Navy Pilots Make History as First All-Female Propaganda Flyover at Super Bowl
Did you hear? The military flyover of the Super Bowl this year will be conducted by all female pilots? Incredible! Before, there were always men involved in the incredibly expensive taxpayer-funded propaganda stunts at the Big Game, but now all the pilots are women. That's progress, folks. Meanwhile, Rihanna performed a nonstop-bangers halftime show, a Christian nationalist-linked organzation ran a big Jesus ad campaign, and Elon Musk was pictured sitting in a box with Rupert Murdoch. Also, the Kansas City Chiefs won 38 to 35 after a pretty weak holding call gave them a crucial first down. That's all about that – I'm sure the ESVN will have more for you this week.
The Ohio Train Derailment is Worse Than the Company Wants Us To Know
The catastrophic train derailment of a Norfolk Southern cargo train transporting hazardous chemicals in East Palestine, Ohio last week is still having disastrous aftereffects in the surrounding community – and almost everyone involved seems to be trying to cover it up and shut journalists out. Read this reporting from the Washington Post:
Days after a train carrying hazardous materials went off the tracks in northeastern Ohio, burst into flames and stoked fears of a "potential explosion," authorities assured evacuated residents that it was safe to return to town.

More than a week after the derailment, Maura Todd is not convinced.

The headaches and nausea her family experienced at their house last weekend and the pungent odor that reminds her of a mixture of nail polish remover and burning tires told her otherwise, Todd said.
The Post's story is full of anecdotes like this: the smell of chlorine in homes, a woman with a dead flock of chickens, a fox sanctuary with sick animals, dead fish floating in water authorities claim was clean. Many people in the region can't afford to move away, and are just living in this, dealing with the fallout from an event that is clearly worse than the official narrative.
QUICKEST QUICKIES
SOME NUMBER
33,000
Number that the death toll of the earthquakes in Syria and Turkey surpassed this weekend.
ON THE SHOW TODAY
2/13: Sam and Emma host Gerald Horne, Professor of History and African American Studies at the University of Houston, to discuss his recent book The Counter-Revolution of 1836: Texas Slavery & Jim Crow and the Roots of U.S. Fascism. Then later in the show, they're joined by Tiffani McCoy, Advocacy Director with Real Change, to discuss  I-135, the housing initiative coming before Seattle voters until Tuesday February 14th.

DON'T MISS MR CLIPS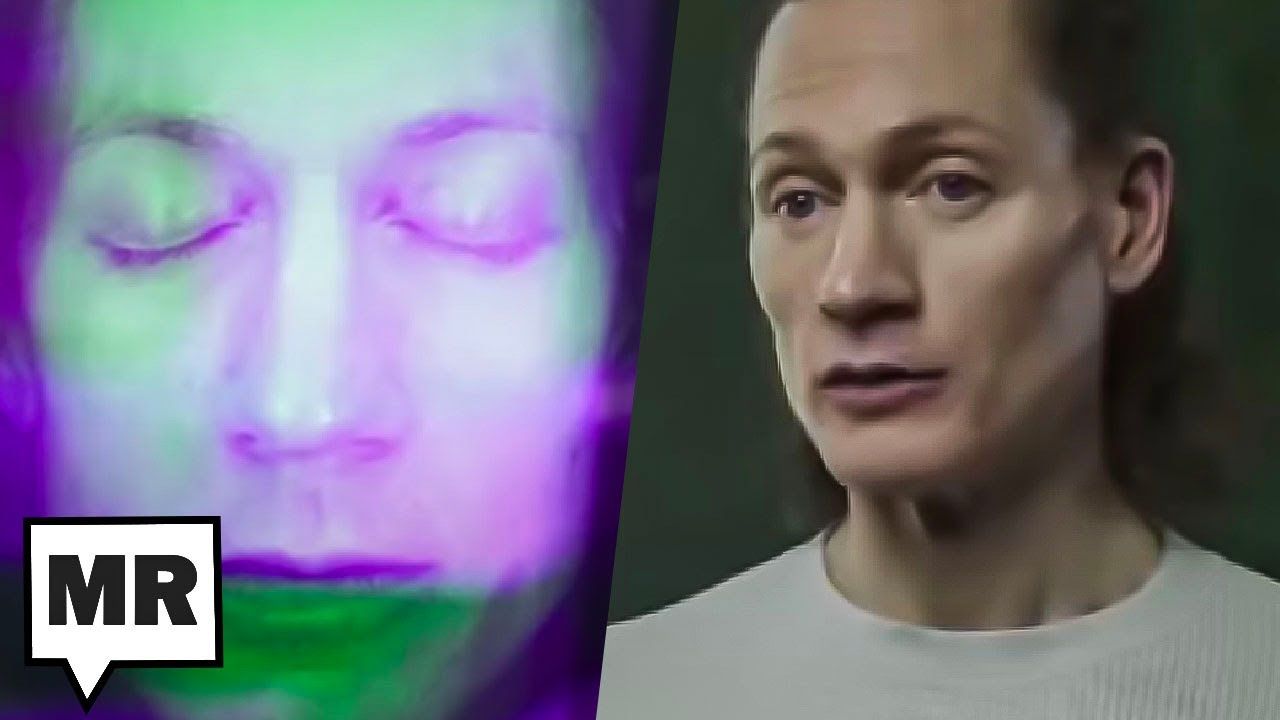 Sorry but these people are such FREAKS!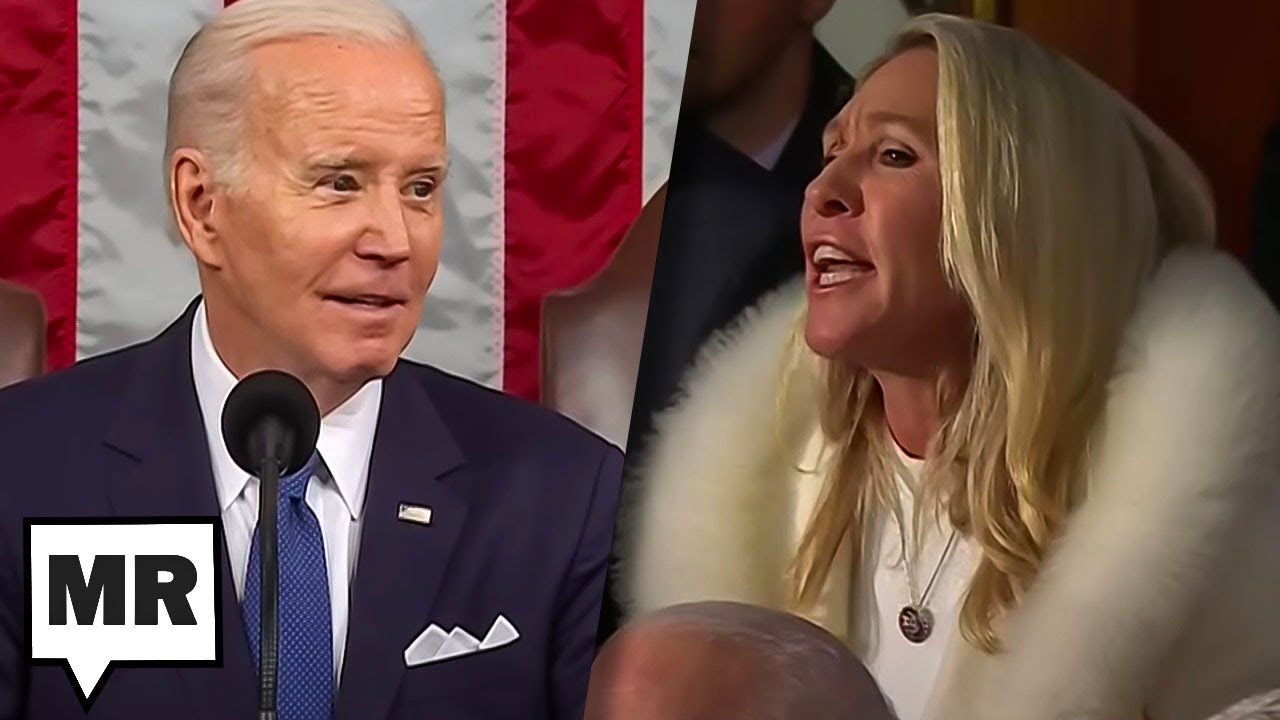 The State of the Union had more zingers than we expected.
PARTING WORDS
"No Republican has ever emerged from an exchange with Donald Trump looking stronger, so the natural tendency is to deflect his attacks and avoid confrontation. That's easy to do, and maybe even wise when his barbs are confined to Truth Social. The question is what happens when DeSantis finds himself on a debate stage opposite Trump, and G.O.P. voters want to see whether they are getting what they were promised."
– Republican strategist Liam Donovan, on the news that Donald Trump is now referring to DeSantis as "Meatball Ron." Incredible.
---
Quickie Discount Code Corner
Hey check it out! Stuff on sale!
IAC Laser Engraving: IAC Laser Engraving is a Leftist-owned Worker Collective started by long time listener, Ryan Lubin in September of 2021. Visit iaclasers.com to order your custom item today and  enter in Coupon Code: "MAJORITY10" at purchase to receive a 10% discount on their AMAZING products."
ExpressVPN: Secure your online data TODAY by visiting this link. That's https://www.expressvpn.com/majority and you can get an extra three months FREE.
Fast Growing Trees: Go to this link right now, and you'll get FIFTEEN PERCENT OFF your entire order.
Ritual: Get key nutrients without the B.S. Ritual is offering our listeners 10% off during your first three months. Visit here to start your Ritual today.
Aura: Protect yourself from America's fastest-growing crime. Try Aura for 14 days for free: https://aura.com/majority
ZBiotics: Go to https://thld.co/zbiotics_majority_0722  and get 15% off your first order of ZBiotics Pre-Alcohol Probiotic by using my code MAJORITY at checkout. ‌‌‌‌HoldOn Bags: HoldOn plant-based compostable kitchen/trash bags: Get 20% OFF with code MAJORITY at https://holdonbags.com/majority
StoryWorth: StoryWorth is an online service that helps every other figure in your life share stories through thought-provoking questions about their memories and personal thoughts. Get started right away with no shipping required by going to https://storyworth.com/majority you'll get $10 of your first purchase!
Henson Shaving: Go to https://hensonshaving.com/majority  and use code MAJORITY for a free 100-pack of blades!
Quip: If you go to this link RIGHT NOW, you'll get your first refill FREE.
Shopify: Go to this link here for a FREE fourteen-day trial and get full access to Shopify's entire suite of features.
LiquidIV: You can get 25% off when you go to liquidiv.com and use code MAJORITYREP at checkout.
Stamps.com: Start mailing and shipping with stamps.com, and keep more money in your pocket every day. Sign up with promo code MAJORITYREPORT for a special offer that includes a 4-week trial, plus free postage and a digital scale.
ZipRecruiter: Find the right employees for your workplace with ZipRecruiter. Try it FOR FREE at this exclusive web address.
Nutrafol: For FIFTEEN DOLLARS OFF go to https://nutrafol.com/men/ with promo code MAJORITY.
Outer: See the difference at go.liveouter.com/MAJORITY. Plus, for a limited time, get $300 off and FREE shipping.
Sunset Lake CBD: Visit sunsetlakecbd.com.
Grove: Go to this link here today to get a free gift set worth up to fifty dollars with your first order. Plus, shipping is fast and FREE.
Headspace: Try this link, with discount code MAJORITY and get one month FREE of their entire mindfulness library.
StartMail: Start securing your email privacy with StartMail. Sign up today and you'll get 50% off your first year! Go to this link here for our special promotion!.
CozyEarth: Go to this link here and enter the special promo code MAJORITY at checkout to SAVE thirty-five percent now.