UAW on Strike: 'Our Fight Is a Righteous Fight' - The Friday AM Quickie 9/15/23
Here's another example of how AI-generated content is just fancy dressing for automated plagiarism. Accept no substitutes! - Corey
---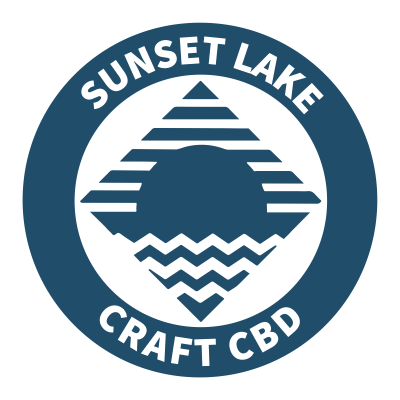 Sunset Lake CBD is brought to you by long-time MR listeners and fans of the show. They know how crazy buying CBD online can be and that's why they want to be your one-stop CBD shop. Unlike some companies, Sunset Lake CBD grows everything that they infuse into their products and will provide you with certified test results with every order.
Still unsure? Email or call and speak to a real person— they can help walk you through the process and recommend the right product for you. They want to make buying CBD stress-free! Visit www.sunsetlakecbd.com and let them help you find that peace of mind. Enter code "leftisbest" (that's one word) at checkout for 20% off every order.
---
Subscribe to the AM Quickie's NEW paid newsletters here!
THE BIG NEWS
3 Factories, 13,000 Workers: UAW Strike Begins
For the first time ever, United Auto Workers members are going on strike against all Big Three U.S. automakers at the same time. Minutes after the union's contract expired at 11:59pm last night, nearly 13,000 workers walked off the job at the GM assembly plant in Wentzville, Missouri, the Stellantis complex in Toledo, Ohio, and a portion of the Ford assembly plant in Wayne, Michigan.
"This strategy will keep the companies guessing. It will give our national negotiators maximum leverage and flexibility in bargaining," UAW president Shawn Fain said on a live stream last night. "And if we need to go all out, we will. Everything is on the table. ... We must show the world that our fight is a righteous fight."
Wayne State University business professor Marick Masters says the limited start to the strike "give[s] the companies some space without putting them up against the wall." Per NBC News, it also allows the union to maximize its $825 million strike fund, which will pay workers $500 per week while they're on the picket line. Fain says all 146,000 UAW members should be prepared to join the strike at a moment's notice, putting maximum pressure on employers to meet the union's desired contract terms, which include 36 percent pay raises over four years and future cost-of-living adjustments.
President Joe Biden spoke with Fain, as well as the three car company CEOs, yesterday. Politico reports that the administration sees Fain as a "as a less establishment-oriented labor leader" and a wild card who is not looking for an off-ramp. Biden aides worry the UAW strike "could alter perceptions of the president as a champion of organized labor." Seems to me that's up to Biden. But many Congressional Democrats are more vocally supportive of the union and critical of the automakers. Vermont socialist Sen. Bernie Sanders may be traveling to Detroit today to stand with the striking workers. Illinois Democratic Sen. Dick Durbin calls the UAW position "reasonable when you consider that the CEOs and executives at these automakers have made 40 percent more over the recent period of time and the workers have been increased 6 percent."
Meanwhile in California, Hollywood studio bosses say they will resume bargaining with striking writers next week, though no talks are yet scheduled with striking actors. Democrats in the state legislature passed a bill yesterday to grant unemployment benefits to striking workers after two weeks, and all eyes are on Gov. Gavin Newsom, who has yet to say whether he will sign the bill or veto it. "One has to be cautious," says Newsom, who wants to run for president some day. As the song goes, Which Side Are You On?
MORE STORIES TO WATCH
House GOP Barrells Toward Another Shutdown
House Speaker Kevin McCarthy, who barely squeaked in to the role, is still having a hard time leading his party. The New York Times reports that he "surrender[ed] to the far right" yesterday by yanking a Pentagon spending bill, in a sign that the caucus is pushing for another government shutdown at the end of this month. Politico notes that the "typically affable McCarthy" lost his cool at a conference meeting yesterday, daring members to oust him from leadership by saying "if you think you scare me because you want to file a motion to vacate, move the f*cking motion." The Washington Post says McCarthy is "struggling to govern" and quotes his fellow Republicans dismissing the impeachment inquiry he launched against President Joe Biden as "a shiny object" to distract from his many failures as a leader. I'm perfectly happy for House Republicans to have a big loser in charge, so keep at it, Kevin, you're doing great!
Ron DeSantis Golf Junkets May Have Been Illegal
The Washington Post reports that the Guantanamo Bay torture overseer-turned-floundering fascist Florida Gov. Ron DeSantis failed to disclose extensive luxury travel provided by campaign donors, in possible violation of state ethics and campaign finance rules. The trips, the Post says, "reflect how DeSantis fueled his political rise through close bonds with rich patrons and had a taste for luxury travel, in contrast to his campaign's portrayal of DeSantis's humble blue-collar roots and aversion to moneyed interests. ...
The trips came during the period between DeSantis's election and inauguration as governor. On one, DeSantis traveled to the prestigious Augusta National Golf Club on a plane owned by Mori Hosseini, a major home builder who supplied a golf simulator in the governor's mansion and later benefited from $92 million in federal pandemic funding that the DeSantis administration steered to a highway interchange project he sought."
DeSantis' campaign responds that "he has always fought back against the establishment and won," and essentially blames a former aide who now works for Donald Trump's campaign for this story coming out. Nothing screams "fighting the establishment" like a free night at the Augusta National's Eisenhower room!
QUICKEST QUICKIES
SOME NUMBER
$6,300
That's how much of Alex Jones' $93,000 in personal spending for a single month this summer went toward entertainment and meals, not including groceries, the Associated Press reports. Lawyers for the families of victims of Sandy Hook Elementary School shooting victims, who won a $1.5 billion judgment against the Infowars host last year, have asked a bankruptcy judge to appoint a trustee to oversee Jones' spending so they can start collecting from him.
ON THE SHOW TODAY
9/15: It's Casual Friday! Sam speaks with David Dayen, executive editor at The American Prospect, to round up the week in news.
DON'T MISS MR CLIPS
Emma talks with Matthew Dallek, author of "Birchers: How the John Birch Society Radicalized the American Right."
Walter Isaacson's new biography of the obnoxious billionaire apparently doesn't even mention the fact that Musk was running a segregated factory in Fremont, California.
PARTING WORDS
"'I got a new strap-on harness today. I can't wait to put it on you. It will fit my favorite dildo perfectly. You're going to look so hot.'"
-- Republican Sen. John Neely Kennedy of Louisiana, 71, reading a passage from "Gender Queer: A Memoir," into the Congressional record during a Senate Judiciary Committee hearing earlier this week. The Washington Post interviewed author Maia Kobabe about Kennedy's selective misreading of the the coming-of-age comic book.
---
Quickie Discount Code Corner
Hey check it out! Stuff on sale!
IAC Laser Engraving: IAC Laser Engraving is a Leftist-owned Worker Collective started by long time listener, Ryan Lubin in September of 2021. Visit iaclasers.com to order your custom item today and  enter in Coupon Code: "MAJORITY10" at purchase to receive a 10% discount on their AMAZING products."
ExpressVPN: Secure your online data TODAY by visiting this link. That's https://www.expressvpn.com/majority and you can get an extra three months FREE.
Fast Growing Trees: Go to this link right now, and you'll get FIFTEEN PERCENT OFF your entire order.
Ritual: Get key nutrients without the B.S. Ritual is offering our listeners 10% off during your first three months. Visit here to start your Ritual today.
Aura: Protect yourself from America's fastest-growing crime. Try Aura for 14 days for free: https://aura.com/majority
ZBiotics: Go to https://thld.co/zbiotics_majority_0722  and get 15% off your first order of ZBiotics Pre-Alcohol Probiotic by using my code MAJORITY at checkout. ‌‌‌‌
HoldOn Bags: HoldOn plant-based compostable kitchen/trash bags: Get 20% OFF with code MAJORITY at https://holdonbags.com/majority
StoryWorth: StoryWorth is an online service that helps every other figure in your life share stories through thought-provoking questions about their memories and personal thoughts. Get started right away with no shipping required by going to https://storyworth.com/majority you'll get $10 of your first purchase!
Henson Shaving: Go to https://hensonshaving.com/majority  and use code MAJORITY for a free 100-pack of blades!
Quip: If you go to this link RIGHT NOW, you'll get your first refill FREE.
Shopify: Go to this link here for a FREE fourteen-day trial and get full access to Shopify's entire suite of features.
LiquidIV: You can get 25% off when you go to liquidiv.com and use code MAJORITYREP at checkout.
Stamps.com: Start mailing and shipping with stamps.com, and keep more money in your pocket every day. Sign up with promo code MAJORITYREPORT for a special offer that includes a 4-week trial, plus free postage and a digital scale.
ZipRecruiter: Find the right employees for your workplace with ZipRecruiter. Try it FOR FREE at this exclusive web address.
Nutrafol: For FIFTEEN DOLLARS OFF go to https://nutrafol.com/men/ with promo code MAJORITY.
Outer: See the difference at go.liveouter.com/MAJORITY. Plus, for a limited time, get $300 off and FREE shipping.
Sunset Lake CBD: Visit sunsetlakecbd.com.
Grove: Go to this link here today to get a free gift set worth up to fifty dollars with your first order. Plus, shipping is fast and FREE.
Headspace: Try this link, with discount code MAJORITY and get one month FREE of their entire mindfulness library.
StartMail: Start securing your email privacy with StartMail. Sign up today and you'll get 50% off your first year! Go to this link here for our special promotion!.
CozyEarth: Go to this link here and enter the special promo code MAJORITY at checkout to SAVE thirty-five percent now.