Trump Goes to Court, Again - The Friday AM Quickie 8/4/23
To quote Rebecca Black, "it's Friday."- Robert
---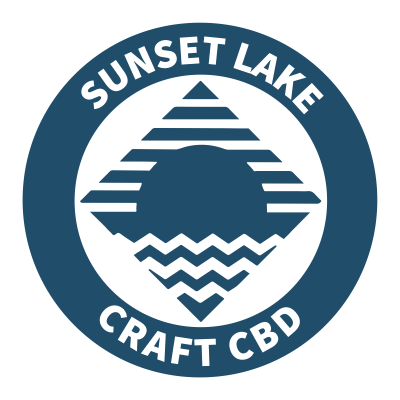 The folks over at Sunset Lake CBD believe in their farm-to-table model. They grow, process, and ship directly their handcrafted CBD hemp products right to your door. No unnecessary trips to the store and no middlemen. You can even set up a monthly subscription and save 25% on your favorites. Stop overpaying and sleep easy knowing your CBD will always be there for you.
Head on over to www.sunsetlakecbd.com and save 20% on one-time orders when you use the coupon code "leftisbest" (that's all one word) at checkout.
---
Subscribe to the AM Quickie's NEW paid newsletters here!
THE BIG NEWS
Trump Arraigned for Conspiracies to Overturn 2020 Election
Trump pleaded not guilty on Thursday to four counts surrounding his attempts to overturn the 2020 presidential election, including, but not limited to, inciting the January 6th Capitol riot.
Mr. Trump said it was "a very sad day for America," after the hearings. Not for me though.
The arraignment itself was rather routine, despite the grave subject matter and semi-large crowd outside the courthouse, taking only 30 minutes, according to the New York Times.  At the request of Trump's lawyers, Magistrate Judge Moxila A. Upadhyaya set a date of August 28th (the latest option provided) to appear before the trial judge Tanya S. Chutkan.
Chutkan will play a central role in how the trial plays out. Here's what to know about her, per NBC News:
She's the only judge to sentence January 6th participants beyond what prosecution requested.
She's served as a federal judge since 2014, when she was confirmed 95-0 in the Senate.
She's an Obama appointee, donated to his presidential campaigns, and volunteered for Lawyers for Obama.
She refused Trump's request to block the House January 6th committee from obtaining White House documents, writing "Presidents are not kings, and Plaintiff is not President."
She temporarily blocked Trump's resumption of federal executions.
Expect the conservative smear machine to go into full gear for Chutkan, a Black woman originally from Kingston, Jamaica, particularly if things don't go well for Trump – and it looks like they won't.
MORE STORIES TO WATCH
Mexico Finds Two Dead in Rio Grande, One Confirmed Near Texas's Floating Border
Mexican authorities found two bodies in the Rio Grande this week, according to Politico. At least one of the bodies was spotted near Texas's floating barrier wall, which was illegally constructed under the orders of Abbott. Mexican officials have yet to identify the bodies. The Texas Department of Public Safety asserts that the person found near the barrier "drowned upstream" and implied the drowning migrants would have been spotted by Texas border police and saved. A bombshell internal email released to the media last month revealed that Texas troopers had been order to push children back into the river. In 2020, the Department of Homeland Security opted not to purchase and install a buoy barrier system because it increased migrants' risk of drowning. The DOJ is currently suing Texas and Abbot to remove the buoys, but the governor is determined to take the fight to court.
U.S. to Put Marines on Commercial Ships in Straight of Hormuz
In response to an uptick in Iranian attacks on commercial vessels, the U.S. military is making plans to place marines and other personnel on private ships, according to the Washington Post, increasing the odds of a hot confrontation with Tehran. The plans seem very likely to be approved as WaPo reports they have "buy-in" from senior officials in the Biden White House and Marines have been flown into Bahrain for training for the assignment. The Associated Press emphasized the move would be highly confrontational:
The contemplated move also would represent an extraordinary commitment in the Mideast by U.S. forces as the Pentagon tries to focus on Russia and China. America didn't even take the step during the so-called "Tanker War," which culminated with the U.S. Navy and Iran fighting a one-day naval battle in 1988 that was the Navy's largest since World War II.
The tensions over Hormuz, a critical channel for the world's supply of oil, are an off-shoot of the failed diplomacy over the Iran nuclear deal, which Trump exited little over five years ago. Iran now has enough uranium for "several" nuclear bombs, according to reporting by AP. However, U.S. intelligence assesses that Tehran is not currently pursuing a nuclear weapon.  
QUICKEST QUICKIES
SOME NUMBER
$4.5 billion
That's how much the "Hipster Crypto Couple" stole in the largest crypto heist to date. via the Daily Beast.
ON THE SHOW TODAY
8/4: It's an ALL CALLS edition of Casual Friday! Call in at 646-257-3920 if you want to chat with the MR Crew!

DON'T MISS MR CLIPS
Alleged sex trafficker speaks with certified idiot. Well, to be fair, they're both idiots.
Criminal billionaires are the most oppressed people in society.
PARTING WORDS
"We're going to have all of these deep state people, you know, we are going to start slitting throats on day one."
-- Ron DeSantis, speaking at a campaign event in New Hampshire. He does give off serial killer vibes. via the The New Republic.
---
Quickie Discount Code Corner
Hey check it out! Stuff on sale!
IAC Laser Engraving: IAC Laser Engraving is a Leftist-owned Worker Collective started by long time listener, Ryan Lubin in September of 2021. Visit iaclasers.com to order your custom item today and  enter in Coupon Code: "MAJORITY10" at purchase to receive a 10% discount on their AMAZING products."
ExpressVPN: Secure your online data TODAY by visiting this link. That's https://www.expressvpn.com/majority and you can get an extra three months FREE.
Fast Growing Trees: Go to this link right now, and you'll get FIFTEEN PERCENT OFF your entire order.
Ritual: Get key nutrients without the B.S. Ritual is offering our listeners 10% off during your first three months. Visit here to start your Ritual today.
Aura: Protect yourself from America's fastest-growing crime. Try Aura for 14 days for free: https://aura.com/majority
ZBiotics: Go to https://thld.co/zbiotics_majority_0722  and get 15% off your first order of ZBiotics Pre-Alcohol Probiotic by using my code MAJORITY at checkout. ‌‌‌‌HoldOn Bags: HoldOn plant-based compostable kitchen/trash bags: Get 20% OFF with code MAJORITY at https://holdonbags.com/majority
StoryWorth: StoryWorth is an online service that helps every other figure in your life share stories through thought-provoking questions about their memories and personal thoughts. Get started right away with no shipping required by going to https://storyworth.com/majority you'll get $10 of your first purchase!
Henson Shaving: Go to https://hensonshaving.com/majority  and use code MAJORITY for a free 100-pack of blades!
Quip: If you go to this link RIGHT NOW, you'll get your first refill FREE.
Shopify: Go to this link here for a FREE fourteen-day trial and get full access to Shopify's entire suite of features.
LiquidIV: You can get 25% off when you go to liquidiv.com and use code MAJORITYREP at checkout.
Stamps.com: Start mailing and shipping with stamps.com, and keep more money in your pocket every day. Sign up with promo code MAJORITYREPORT for a special offer that includes a 4-week trial, plus free postage and a digital scale.
ZipRecruiter: Find the right employees for your workplace with ZipRecruiter. Try it FOR FREE at this exclusive web address.
Nutrafol: For FIFTEEN DOLLARS OFF go to https://nutrafol.com/men/ with promo code MAJORITY.
Outer: See the difference at go.liveouter.com/MAJORITY. Plus, for a limited time, get $300 off and FREE shipping.
Sunset Lake CBD: Visit sunsetlakecbd.com.
Grove: Go to this link here today to get a free gift set worth up to fifty dollars with your first order. Plus, shipping is fast and FREE.
Headspace: Try this link, with discount code MAJORITY and get one month FREE of their entire mindfulness library.
StartMail: Start securing your email privacy with StartMail. Sign up today and you'll get 50% off your first year! Go to this link here for our special promotion!.
CozyEarth: Go to this link here and enter the special promo code MAJORITY at checkout to SAVE thirty-five percent