Trump Booked, But With No Lawyers on the Docket - The Friday AM Quickie 8/25/23
The New York Times is really punching itself in the face giving space to Ann Coulter. I can't remember the last time the paper's Opinion section got attention for something valuable as opposed to something shameful or stupid. Blame the publisher! - Corey
---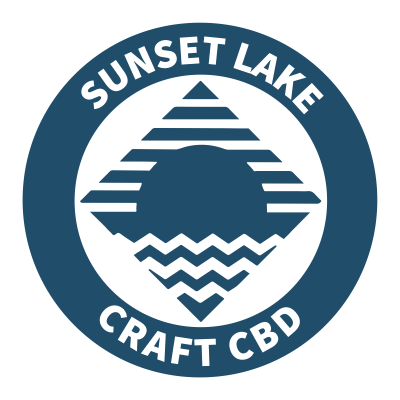 The folks over at Sunset Lake CBD believe in their farm-to-table model. They grow, process, and ship directly their handcrafted CBD hemp products right to your door. No unnecessary trips to the store and no middlemen. You can even set up a monthly subscription and save 25% on your favorites. Stop overpaying and sleep easy knowing your CBD will always be there for you.
Head on over to www.sunsetlakecbd.com and save 20% on one-time orders when you use the coupon code "leftisbest" (that's all one word) at checkout.
---
Subscribe to the AM Quickie's NEW paid newsletters here!
THE BIG NEWS
C'mon, Smile! Meet Inmate No. P01135809
Donald Trump opted for a tough guy pose for his mugshot taken during booking yesterday at the jail in Fulton County, Georgia, where he's answering racketeering and other charges related to his attempt to overturn the 2020 election. Here it is, for posterity's sake: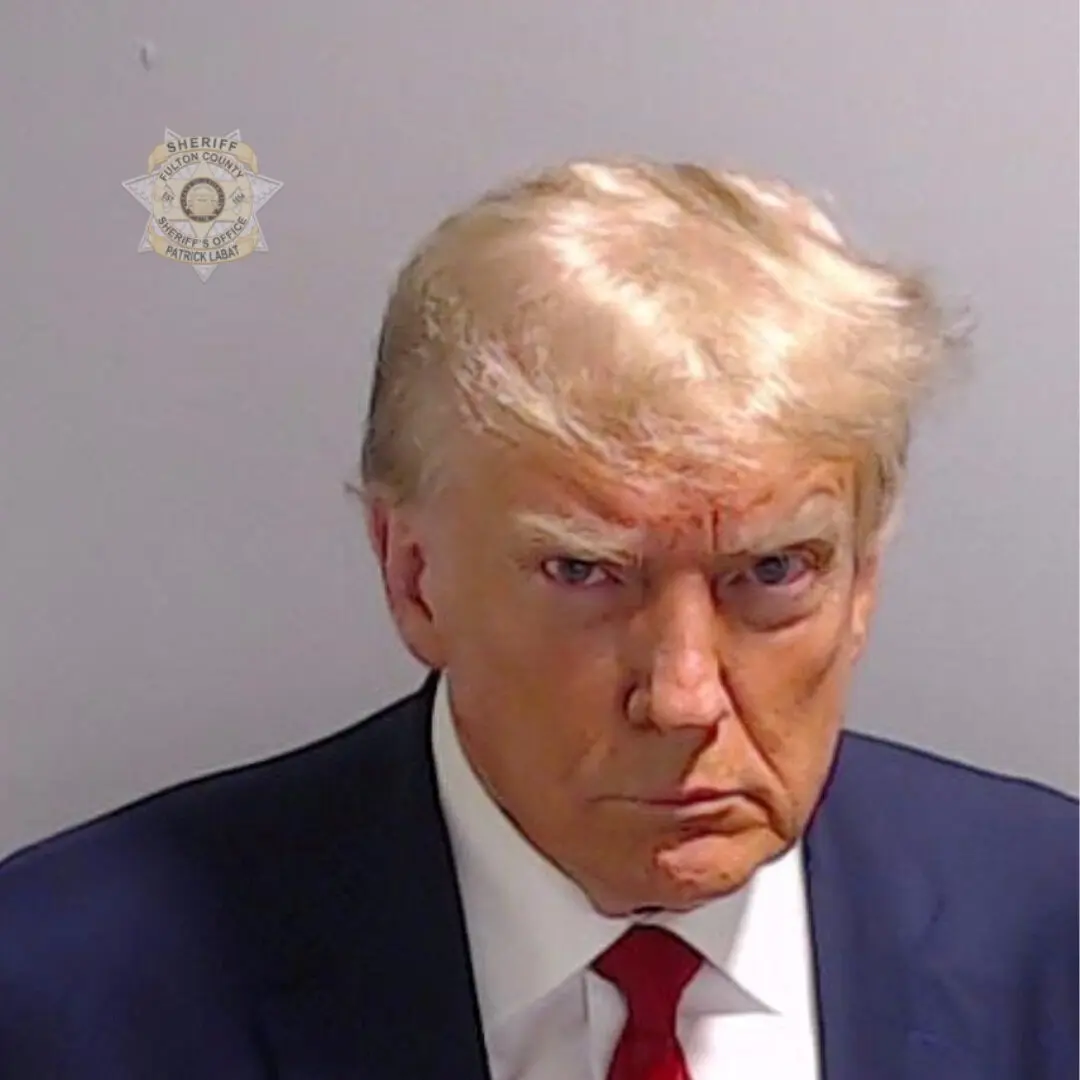 Trump has previously told aides he thinks the scowl makes him look "like Churchill." I dunno about that. He shared the photo with a fundraising appeal in his first Twitter/X post in more than two years, writing "Never surrender!" (although he did, in fact, surrender for arrest). He was back in Bedminister, New Jersey by 11:20pm last night.
The Washington Post reports, in its most-read story yesterday, that Trump's height was recorded as 6-foot-3 and his weight at 215 pounds — slightly taller and "nearly 30 pounds lighter than his disclosed weight at the time of his last official White House physical." However, "the numbers may not be reliable" and the person doing data entry at the jail may not have even been looking at Trump, relying instead on provided information. Trump says the jail staff treated him "very nicely."
Trump's bond was set at $200,000, and the Atlanta Journal Constitution says it was posted by "Lawrenceville-based Foster Bail Bonds LLC"; Trump reportedly paid up $20,000 up front, a standard rate. Per the Los Angeles Times:
As a condition of his bond, Trump has been instructed to not make direct or indirect threats — including through social media — against potential witnesses, victims or the unindicted co-conspirators mentioned, but not named, in the indictment. He is also barred from communicating about the facts of the case with any known witnesses except through legal counsel.
Honestly, I'll be shocked if Trump gets through any of the four criminal cases now against him without getting slapped for contempt of court. Per the Washington Post, it's unclear exactly who is representing Trump in the Georgia case; yesterday the lawyers who signed his bond release conditions had not filed formal notice in the court docket to represent him, and Drew Findling, Trump's lead counsel in Georgia, was "no longer part of the team."
House Republicans are trying to come to Trump's rescue by opening an inquiry into Fulton County District Attorney Fani Willis, the New York Times reports. Willis has requested an October date for the start of the trial. Let's goooooo!
MORE STORIES TO WATCH
Law and Order Roundup
Putin Spares a Few Words for Prigozhin
Pentagon press secretary Brig. Gen. Pat Ryder told reporters yesterday that Wagner Group mercenary leader Yevgeny Prigozhin, whose plane fell out of the sky on Wednesday, two months after he launched a mutinous march to Moscow, was likely killed. Per the New York Times:
General Ryder did not state a theory for the crash, but said the United States had no information to indicate that a surface-to-air missile brought down the plane. Other officials said American satellite intelligence did not detect a missile launch, and there was no other evidence to suggest a surface-to-air weapon took out the plane. Western governments continue to explore the possibility that an air-to-air missile could have been used, even if an explosion on board remained the more likely scenario.
Aviation experts consulted by the Washington Post concurred, saying the evidence has "all the earmarks of an explosion on board." Aspiring Tsar Vladimir Putin addressed the crash for the first time yesterday, calling Prigozhin "a talented businessman" who "made some serious mistakes in life."
QUICKEST QUICKIES
SOME NUMBER
76
That's how many sexual harassment and discrimination complaints the CIA's Office of Equal Employment Opportunity has logged so far this year, already double last year's total. The Associated Press reports that at least two dozen women who work for the agency have come forward with complaints of abuse, saying the agency has tried to silence them.
ON THE SHOW TODAY
8/25: It's Casual Friday! Emma speaks with Jamelle Bouie, opinion columnist at the New York Times and co-host of the Unclear and Present Danger podcast, to round up the week in news. Then, she's joined by David Doel, host of The Rational National!
DON'T MISS MR CLIPS
I dunno, I think his foot soldiers are too scared about getting busted.
These lunatics seriously want to attack Mexico for no reason.
PARTING WORDS
"If you're trying to be careful, it's time to whip out the mask again."
-- Dr. Robert Wachter, chair of the University of California San Francisco's department of medicine, speaking to CNN about rising Covid-19 rates, and the doubled infection risk, due to a new variant.
---
Quickie Discount Code Corner
Hey check it out! Stuff on sale!
IAC Laser Engraving: IAC Laser Engraving is a Leftist-owned Worker Collective started by long time listener, Ryan Lubin in September of 2021. Visit iaclasers.com to order your custom item today and  enter in Coupon Code: "MAJORITY10" at purchase to receive a 10% discount on their AMAZING products."
ExpressVPN: Secure your online data TODAY by visiting this link. That's https://www.expressvpn.com/majority and you can get an extra three months FREE.
Fast Growing Trees: Go to this link right now, and you'll get FIFTEEN PERCENT OFF your entire order.
Ritual: Get key nutrients without the B.S. Ritual is offering our listeners 10% off during your first three months. Visit here to start your Ritual today.
Aura: Protect yourself from America's fastest-growing crime. Try Aura for 14 days for free: https://aura.com/majority
ZBiotics: Go to https://thld.co/zbiotics_majority_0722  and get 15% off your first order of ZBiotics Pre-Alcohol Probiotic by using my code MAJORITY at checkout. ‌‌‌‌HoldOn Bags: HoldOn plant-based compostable kitchen/trash bags: Get 20% OFF with code MAJORITY at https://holdonbags.com/majority
StoryWorth: StoryWorth is an online service that helps every other figure in your life share stories through thought-provoking questions about their memories and personal thoughts. Get started right away with no shipping required by going to https://storyworth.com/majority you'll get $10 of your first purchase!
Henson Shaving: Go to https://hensonshaving.com/majority  and use code MAJORITY for a free 100-pack of blades!
Quip: If you go to this link RIGHT NOW, you'll get your first refill FREE.
Shopify: Go to this link here for a FREE fourteen-day trial and get full access to Shopify's entire suite of features.
LiquidIV: You can get 25% off when you go to liquidiv.com and use code MAJORITYREP at checkout.
Stamps.com: Start mailing and shipping with stamps.com, and keep more money in your pocket every day. Sign up with promo code MAJORITYREPORT for a special offer that includes a 4-week trial, plus free postage and a digital scale.
ZipRecruiter: Find the right employees for your workplace with ZipRecruiter. Try it FOR FREE at this exclusive web address.
Nutrafol: For FIFTEEN DOLLARS OFF go to https://nutrafol.com/men/ with promo code MAJORITY.
Outer: See the difference at go.liveouter.com/MAJORITY. Plus, for a limited time, get $300 off and FREE shipping.
Sunset Lake CBD: Visit sunsetlakecbd.com.
Grove: Go to this link here today to get a free gift set worth up to fifty dollars with your first order. Plus, shipping is fast and FREE.
Headspace: Try this link, with discount code MAJORITY and get one month FREE of their entire mindfulness library.
StartMail: Start securing your email privacy with StartMail. Sign up today and you'll get 50% off your first year! Go to this link here for our special promotion!.
CozyEarth: Go to this link here and enter the special promo code MAJORITY at checkout to SAVE thirty-five percent now.