Trump Allies Seek to Grow 'Pink Slime' News Network - The Friday AM Quickie 4/28/23
Say what you will about the late progressive Cincinnati mayor and talk show host Jerry Springer: he understood something about America. - Corey
---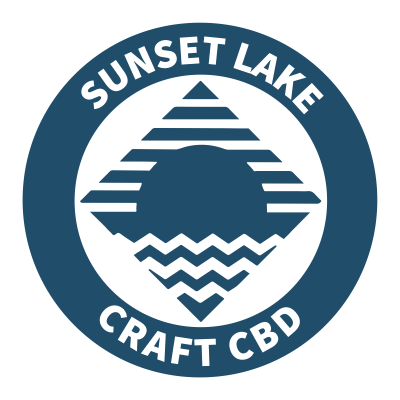 Sunset Lake CBD is brought to you by long-time MR listeners. Because of the support of Majority Report listeners and AM Quickie readers like you, Sunset Lake CBD was able to donate more than $30,000 to mutual aid, reproductive rights, and publicly-owned media organizations in 2022.
If you're looking for help with your aches and pains and want to support a good cause, visit www.sunsetlakecbd.com now and find a product that's right for you. Use code "leftisbest" (all one word) at checkout for 20% off of your order.
---
Subscribe to the AM Quickie's NEW paid newsletters here!
THE BIG NEWS
GOP Campaigns Feed 1,200+ Fake Local News Websites  
Politico took a thorough look yesterday at President Joe Biden's personal media habits. He starts his days watching Morning Joe on MSNBC (ugh) while riding his exercise bike. Biden is "occasionally in touch with some of the hosts and...let Joe Scarborough know that he enjoyed his description of Sen. Ron Johnson (R-Wisc.) as 'having rocks in his head.'" (OK, that's funny.) Biden also keeps a small TV in the Oval Office tuned to CNN. But he seems to favor print (which is wise, in my opinion), ordering up the morning editions of the New York Times, Washington Post and Wall Street Journal. He has also "maintained a relationship with the New Yorker's Evan Osnos," who wrote a book about Biden's campaign. This is the kind of media diet you'd expect of a mainstream liberal like Biden. Of course I'd prefer he watch MR instead of Morning Joe, but one could do a lot worse.
It's pretty hard to stay well-informed these days: hence this newsletter. And it's getting harder all the time. Vice News, which supplies a fair number of the stories we link to here, just laid off a bunch of journalists, and its only the latest in a long list of companies to do so this year. But economic pressures on the news industry aren't the only problem. There's also a concerted campaign by powerful right-wing interests to confuse and misinform the public. Fox News almost looks quaint next to what real journalists are up against these days.
For a shocking and disturbing example of what I'm talking about, check out this Washington Post story:
The top Republican campaigns in Illinois used a private online portal last year to request stories and shape coverage in a network of media outlets that present themselves as local newspapers. ...
Screenshots show that the password-protected portal, called Lumen, allowed users to pitch stories; provide interview subjects as well as questions; place announcements and submit op-eds to be 'published verbatim' in any of about 30 sites that form part of the Illinois-focused media network, called Local Government Information Services.
I'd just like to make it absolutely clear that this is not how the sausage is supposed to get made! What's being described is a digital propaganda mill, not a news organization. Believe it or not, there is a difference.
The online portal offers the potential for a new level of collaboration between political operators and certain media outlets — one in which candidates can easily seek to customize news stories without the public's knowledge. The use of the tactic in Illinois has caught the attention of allies of former president Donald Trump, who have discussed the potential of expanding the operation.
It should come as no surprise that Mr. "Fake News" himself wants to expand the misinformation business. The Tow Center for Digital Journalism at Columbia University estimates there are 1,200 such "pink slime" local fake news sites around the country, all linked to Brian Timpone, a right-wing businessman and former TV journalist. In 2016, Timpone swore in a declaration to the Federal Election Commission that his pink slime network "does not coordinate its articles or content with candidates, political committees, or parties." But the Post's reporting suggests that wasn't true. Here's hoping Democratic and public interest groups can use campaign finance laws to shut down this far-right sludge factory before its toxic products spread.
MORE STORIES TO WATCH
Trumpdates: Pence Testifies to Jan. 6 Grand Jury
One day after a federal appeals court rejected Donald Trump's request to bar Mike Pence from testifying to a federal grand jury investigating the Jan. 2021 coup attempt, Pence sat and testified for as many as seven hours. Regarding Justice Department special counsel Jack Smith's other investigation, into Trump's theft of classified documents, Trump's lawyers wrote to House Republican leaders to demand that the DOJ "be ordered to stand down." (I'm no lawyer, but I don't think that's how it works.) Meanwhile, Trump's legal team cross-examined the writer E. Jean Carroll, who took him to trial for raping her in 1996, in a Manhattan courtroom yesterday. Many questions had to do with the timing of her accusation. Per the New York Times, her own lawyer asked "Carroll why she didn't sue Les Moonves for defamation.
She had written in her book that Moonves, the former chief executive officer of CBS, had assaulted her also. 'He did not defame me. He did not call me a liar,' Carroll responded, adding: 'Donald Trump called me a liar.'"
Authorities Target Climate Activists as Temperatures Soar
In North Africa and across Europe's Iberian Peninsula, an "unprecedented" spring heat wave is pushing temperatures up to 104 degrees Farenheit. Spain is also enduring one of its worst droughts on record. Large parts of South and Southeast Asia, from Myanmar to the Philippines, are also suffering "endless record heat" and temperatures surpassing 109 degrees. "The climate emergency is here," climate scientist Deepshikha Sharma tells the Guardian. California, which just capped off a prolonged megadrought with a record snowfall, is bracing for further flooding. "Drought, wildfires, flooding and heavy snow are nothing new in the eastern Sierras," the Los Angeles Times reports. "But this year the region is mirroring patterns of extreme weather worldwide." Meanwhile in Germany, the Guardian reports that police, judges, and politicians "are calling for harsher penalties for climate activists, including preventive detention and longer prison terms, in an effort to halt their disruptive protests." That'll fix it!
QUICKEST QUICKIES
SOME NUMBER
12,000
That's how many homeless people in California might "qualify" for a forced mental health treatment program overseen by a new civil court system, according to the Washington Post. Medical associations and civil rights groups are concerned that the new Care Courts will stigmatize people while failing to afford them proper representation -- in addition to doing nothing to solve the housing shortage.
ON THE SHOW TODAY
4/28: It's Casual Friday! Sam and Emma host Sam and Emma host Jamelle Bouie, opinion columnist at the New York Times and co-host of the Unclear and Present Danger podcast, to round up the week in news. Then, they're joined by comedian Tim Heidecker, who has a real bone to pick with Sam!
DON'T MISS MR CLIPS
"People across the country have asked for" welfare work requirements? Really? Which people?
Looks like a quack, walks like a quack, quacks like a quack.
PARTING WORDS
"One purpose of the privacy amendment clearly was to give the abortion right a textual foundation in our state constitution."
-- Florida Supreme Court Chief Justice Carlos Muñiz, writing in a 2004 journal article that Planned Parenthood and other abortion rights groups have now cited in their own court filings to argue that the state's abortion ban is unconstitutional. Antiabortion groups had cheered the elevation of Muñiz to Florida's high court, the Washington Post reports; Muñiz declined to comment on his past writing.
---
Quickie Discount Code Corner
Hey check it out! Stuff on sale!
IAC Laser Engraving: IAC Laser Engraving is a Leftist-owned Worker Collective started by long time listener, Ryan Lubin in September of 2021. Visit iaclasers.com to order your custom item today and  enter in Coupon Code: "MAJORITY10" at purchase to receive a 10% discount on their AMAZING products."
ExpressVPN: Secure your online data TODAY by visiting this link. That's https://www.expressvpn.com/majority and you can get an extra three months FREE.
Fast Growing Trees: Go to this link right now, and you'll get FIFTEEN PERCENT OFF your entire order.
Ritual: Get key nutrients without the B.S. Ritual is offering our listeners 10% off during your first three months. Visit here to start your Ritual today.
Aura: Protect yourself from America's fastest-growing crime. Try Aura for 14 days for free: https://aura.com/majority
ZBiotics: Go to https://thld.co/zbiotics_majority_0722  and get 15% off your first order of ZBiotics Pre-Alcohol Probiotic by using my code MAJORITY at checkout. ‌‌‌‌HoldOn Bags: HoldOn plant-based compostable kitchen/trash bags: Get 20% OFF with code MAJORITY at https://holdonbags.com/majority
StoryWorth: StoryWorth is an online service that helps every other figure in your life share stories through thought-provoking questions about their memories and personal thoughts. Get started right away with no shipping required by going to https://storyworth.com/majority you'll get $10 of your first purchase!
Henson Shaving: Go to https://hensonshaving.com/majority  and use code MAJORITY for a free 100-pack of blades!
Quip: If you go to this link RIGHT NOW, you'll get your first refill FREE.
Shopify: Go to this link here for a FREE fourteen-day trial and get full access to Shopify's entire suite of features.
LiquidIV: You can get 25% off when you go to liquidiv.com and use code MAJORITYREP at checkout.
Stamps.com: Start mailing and shipping with stamps.com, and keep more money in your pocket every day. Sign up with promo code MAJORITYREPORT for a special offer that includes a 4-week trial, plus free postage and a digital scale.
ZipRecruiter: Find the right employees for your workplace with ZipRecruiter. Try it FOR FREE at this exclusive web address.
Nutrafol: For FIFTEEN DOLLARS OFF go to https://nutrafol.com/men/ with promo code MAJORITY.
Outer: See the difference at go.liveouter.com/MAJORITY. Plus, for a limited time, get $300 off and FREE shipping.
Sunset Lake CBD: Visit sunsetlakecbd.com.
Grove: Go to this link here today to get a free gift set worth up to fifty dollars with your first order. Plus, shipping is fast and FREE.
Headspace: Try this link, with discount code MAJORITY and get one month FREE of their entire mindfulness library.
StartMail: Start securing your email privacy with StartMail. Sign up today and you'll get 50% off your first year! Go to this link here for our special promotion!.
CozyEarth: Go to this link here and enter the special promo code MAJORITY at checkout to SAVE thirty-five percent now.