The Kraken Turns on Trump - The Friday AM Quickie 10/20/23
I have a few Bluesky invites for readers who might want them, email me at public@coreypein.net this describes you. It's pretty well replaced the useless husk of Twitter for me at this point. - Corey
---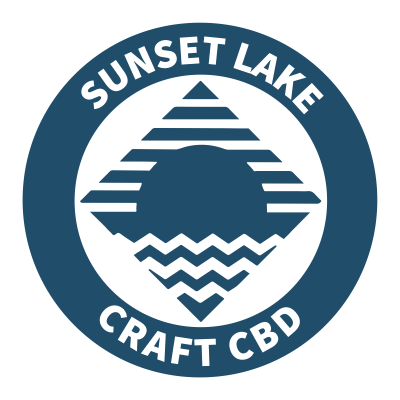 Sunset Lake CBD is brought to you by long-time MR listeners and fans of the show. They know how crazy buying CBD online can be and that's why they want to be your one-stop CBD shop. Unlike some companies, Sunset Lake CBD grows everything that they infuse into their products and will provide you with certified test results with every order.
Still unsure? Email or call and speak to a real person— they can help walk you through the process and recommend the right product for you. They want to make buying CBD stress-free! Visit www.sunsetlakecbd.com and let them help you find that peace of mind. Enter code "leftisbest" (that's one word) at checkout for 20% off every order.
---
Subscribe to the AM Quickie's NEW paid newsletters here!
THE BIG NEWS
Sidney Powell Flipped Before Team Trump Could Throw Her Under the Bus
Lunatic lawyer Sidney Powell, best known for vowing to "release the Kraken" with frivolous lawsuits challenging Joe Biden's presidential victory in support of Donald Trump's 2021 coup attempt, may have been among the last members of his inner circle whom Trump expected to flip on him. Which makes yesterday's news all the more hilarious: Powell, 68, has pleaded guilty to election interference charges in the Fulton County, Georgia racketeering case against Trump and 17 other cronies. In exchange for a promise to testify truthfully against Trump and the gang, she scored a sweet deal from prosecutors: six years probation with no jail time, $8,700 in fines and restitution, and a requirement that she write a letter of apology to the citizens of Georgia for trying to overthrow their democracy.
Powell took part in a deranged Dec. 18, 2020, Oval Office meeting in which Trump's inner circle, including the dangerously tipsy Rudy Giuliani and disgraced general Mike Flynn, screamed about "seizing voting machines, having the National Guard rerun the election and even appointing Powell as a special counsel to investigate [imaginary] voter fraud." Per the Washington Post, she might be asked to testify about little-known details of that meeting, as well as other discussions "that would be of interest in the broader alleged conspiracy" to overturn the election. Legal experts tell the Guardian that "Powell's cooperation marks a significant moment in the case because the threat of Powell testifying against Giuliani could compel him to take a deal in turn to testify against someone such as Trump himself."
Trump was reportedly stunned by Powell's plea deal. "Crazy as she was, she really believed what she was pushing," one Trump lawyer tells Rolling Stone, which reports that prior to her cooperation agreement with prosecutors, "some of Trump's legal and political counselors had been working to cast Powell as a 'fall guy' in the election-related cases against him." Maybe she figured that out, hm? Jury selection begins today in the trial of Powell's former Kraken colleague Kenneth Chesebro, whose lawyer says he "still need[s] to process" the news of Powell's defection. Yeah, fair.
In related news, Justice Department Special Counsel Jack Smith's team argued yesterday that Trump "is not above the law" and urged U.S. District Judge Tanya Chutkan to reject Trump's spurious claim of "absolute immunity" from prosecution for his Jan. 6 crimes. Per Politico:
"'The implications of the defendant's unbounded immunity theory are startling,' prosecutor James Pearce and other lawyers from Smith's team argued. 'It would grant absolute immunity from criminal prosecution to a president who accepts a bribe in exchange for a lucrative government contract for a family member; a president who instructs his FBI Director to plant incriminating evidence on a political enemy; a president who orders the National Guard to murder his most prominent critics; or a president who sells nuclear secrets to a foreign adversary.'"
Sounds like someone got ahold of the Trump 2024 platform!
MORE STORIES TO WATCH
Acting GOP House Speaker Threatens to Quit
Yeesh, where to start? Knowing he would lose, Ohio Rep. Jim Jordan decided against holding a third floor vote on his House Speaker bid yesterday. Supposedly he'll try again this morning, the New York Times reports, even though he is "bleeding support." Even less popular than Jordan, however, is creepy Florida Rep. Matt Gaetz, who was booed and cursed at in yesterday's private GOP caucus meeting, and had a shouting match with former Speaker Kevin McCarthy. "If you don't sit down, I'll put you down," Illinois Rep. Mike Bost hollered at Gaetz, according to Politico. Gaetz responded by making "a motion with his finger...as if to say, 'Bring it on,'" although, per NBC News, the brave boy was standing about 15 feet from Bost. Anyway... Jordan briefly endorsed a half-baked plan to grant additional powers to acting Speaker Patrick McHenry, thinking it would ease his own path to power, but that idea fell apart due to opposition from Jordan's Trumpist allies. There was another small problem: McHenry yesterday threatened to resign if his fellow Republicans pushed him to advance legislation without formalizing his leadership. This is going to end with a brawl, doncha think?
QUICKEST QUICKIES
SOME NUMBER
5,792
That's how many kids the Labor Department found to be working in violation of child labor laws in the last fiscal year, an 88 percent increase since 2019, the Washington Post reports. "This year lawmakers from both parties have introduced legislation to boost penalties for child labor violations" – currently capped at $15,138 per child – "though these efforts have stalled as companies have lobbied to thwart the efforts," the paper says.
ON THE SHOW TODAY
10/20: It's Casual Friday! Sam and Emma are joined by Heather Digby Parton, contributing writer at Salon.com and proprietor of the blog Hullabaloo, to round up the week in news.
DON'T MISS MR CLIPS
"It's sad to see." Why are Republicans obsessed with teleprompters?
The generational divide is real.
PARTING WORDS
"Because it's a federal caucus, it could be a place for Hindu nationalists to organize lawmakers against holding the Indian government accountable for human rights concerns that the broader Indian community has. ... There's this effort by Hindu nationalists to say, 'These other Dharmic religions are just other iterations of Hinduism.' We don't want a caucus that is treating all of these different religious groups as the same."
-- Ria Chakrabarty, policy director at Hindus for Human Rights, speaking to the Washington Post about Michigan Democratic Rep. Shri Thanedar's effort to build a bipartisan Hindu, Jain, Buddhist and Sikh congressional caucus without input from those communities. Thanedar, described as "ignorant, self-centered, and uninformed" by his former communications director, has hosted events with Hindu nationalist groups, and escorted India's far-right Prime Minister Narendra Modi to his address to Congress this year.
---
Quickie Discount Code Corner
Hey check it out! Stuff on sale!
IAC Laser Engraving: IAC Laser Engraving is a Leftist-owned Worker Collective started by long time listener, Ryan Lubin in September of 2021. Visit iaclasers.com to order your custom item today and enter in Coupon Code: "MAJORITY10" at purchase to receive a 10% discount on their AMAZING products."
ExpressVPN: Secure your online data TODAY by visiting this link. That's https://www.expressvpn.com/majority and you can get an extra three months FREE.
Fast Growing Trees: Go to this link right now, and you'll get FIFTEEN PERCENT OFF your entire order.
Ritual: Get key nutrients without the B.S. Ritual is offering our listeners 10% off during your first three months. Visit here to start your Ritual today.
Aura: Protect yourself from America's fastest-growing crime. Try Aura for 14 days for free: https://aura.com/majority
ZBiotics: Go to https://thld.co/zbiotics_majority_0722 and get 15% off your first order of ZBiotics Pre-Alcohol Probiotic by using my code MAJORITY at checkout. ‌‌‌‌
HoldOn Bags: HoldOn plant-based compostable kitchen/trash bags: Get 20% OFF with code MAJORITY at https://holdonbags.com/majority
StoryWorth: StoryWorth is an online service that helps every other figure in your life share stories through thought-provoking questions about their memories and personal thoughts. Get started right away with no shipping required by going to https://storyworth.com/majority you'll get $10 of your first purchase!
Henson Shaving: Go to https://hensonshaving.com/majority and use code MAJORITY for a free 100-pack of blades!
Quip: If you go to this link RIGHT NOW, you'll get your first refill FREE.
Shopify: Go to this link here for a FREE fourteen-day trial and get full access to Shopify's entire suite of features.
LiquidIV: You can get 25% off when you go to liquidiv.com and use code MAJORITYREP at checkout.
Stamps.com: Start mailing and shipping with stamps.com, and keep more money in your pocket every day. Sign up with promo code MAJORITYREPORT for a special offer that includes a 4-week trial, plus free postage and a digital scale.
ZipRecruiter: Find the right employees for your workplace with ZipRecruiter. Try it FOR FREE at this exclusive web address.
Nutrafol: For FIFTEEN DOLLARS OFF go to https://nutrafol.com/men/ with promo code MAJORITY.
Outer: See the difference at go.liveouter.com/MAJORITY. Plus, for a limited time, get $300 off and FREE shipping.
Sunset Lake CBD: Visit sunsetlakecbd.com.
Grove: Go to this link here today to get a free gift set worth up to fifty dollars with your first order. Plus, shipping is fast and FREE.
Headspace: Try this link, with discount code MAJORITY and get one month FREE of their entire mindfulness library.
StartMail: Start securing your email privacy with StartMail. Sign up today and you'll get 50% off your first year! Go to this link here for our special promotion!.
CozyEarth: Go to this link here and enter the special promo code MAJORITY at checkout to SAVE thirty-five percent now.