Study Proves Benefits of 32-Hour Work Week - The Wednesday AM Quickie 2/22/23
Apologies to those of you who received yesterday's newsletter a couple of hours late. There was some glitch in the publishing software and only a portion of the emails went out on schedule. (To quote Shaggy: it wasn't me.) - Corey
---
Subscribe to the AM Quickie's NEW paid newsletters here!
---
THE BIG NEWS
A Winning Idea for Ambitious Dems: Shorter Work Weeks
This may not qualify as breaking news in the strict sense (and I swear I'm not highlighting it because my job here has temporarily gone from part-time to full-time) but it sure is validating. The largest-ever study of a four-day workweek recently wrapped up in the United Kingdom and the findings, as reported by the Washington Post, are unequivocal: it's a good thing for workers and employers.
"15 percent of the employees who participated said 'no amount of money' would convince them to go back to working five days a week."
"Companies' revenue 'stayed broadly the same' during the six-month trial, but rose 35 percent on average when compared with a similar period from previous years."
"Only three companies did not plan to carry on with any element of the four-day workweek."
Nearly 3,000 employees from 61 companies took part in the study, which involved researchers from the University of Cambridge and Boston College (that's Boston, Massachusetts and Cambridge, England). Participating employers had options for implementing the shorter work week -- such as giving workers an extra day off per week or reducing their total hours over the course of the year -- but were required to pay out 100 percent of workers' wages.
The study cited other benefits, too, including increased gender equality when it comes to housework and childcare; better sleep and reduced stress for workers; and fewer resignations. (Maybe businesses would have an easier time filling positions if they offered workers a better deal? Just a thought.) Vermont socialist Sen. Bernie Sanders seized on the study yesterday, writing:
With exploding technology and increased worker productivity, it's time to move toward a four-day work week with no loss of pay. Workers must benefit from technology, not just corporate CEOs.
The 40-hour workweek was written into law in the U.S. in 1938. I joined the workforce approximately six decades later and honestly I don't think any full-time job I've ever had has abided by that standard. Two years ago, California Democratic Rep. Mark Takano introduced a bill to reduce the standard workweek to 32 hours, with guaranteed overtime pay for any work done beyond that limit. Labor unions and House progressives backed that bill at the time, but it never made it out of committee. Advocates acknowledge the schedule change may not work in every industry, but if it makes people's lives better, seriously: why not? This is the kind of thing Democrats all over the country ought to be running on.
MORE STORIES TO WATCH
EPA Takes Over Ohio Rail Disaster Response
Yesterday -- eighteen days after the the toxic rail disaster in East Palestine, Ohio -- The Environmental Protection Agency it was taking control of the response and cleanup, relegating both state regulators and the responsible company, Norfolk Southern, to secondary roles. The EPA's order also requires Norfolk Southern to pay all remediation and cleaning costs, per the Washington Post, and to participate in the kind of public meetings it previously backed out of, citing unspecified threats to employees. The Department of Transportation, meanwhile, announced it will "pursue rulemaking" on flammable trains and "initiate focused safety inspection programs" on routes traveled by trains carrying hazardous materials. "This is the right time for Norfolk Southern to take a leadership position within the rail industry," Transportation Secretary Pete Buttigieg wrote. Once a corporate consultant, always a corporate consultant.
Putin 'Suspends' Nuclear Weapons Treaty with U.S.
Fresh off his surprise visit to Kyiv, President Joe Biden spoke to a large crowd in Warsaw, Poland yesterday and vowed that and denounced "the atrocities Russia is committing against the Ukrainian people" as "crimes against humanity." Meanwhile in Moscow, Aspiring Tsar Vladimir Putin announced in an invasion anniversary speech that Russia was "suspending," but not fully withdrawing, its participation in the New START nuclear nonproliferation treaty. The 2011 treaty, one of the last standing agreements of its kind, places verifiable limits on deployed nuclear warheads and intercontinental ballistic missiles. The most immediate consequence will be an end to outside inspections of those Russian nuclear sites. Finally, the owner of Russia's Wagner mercenary company accused top military officials of "high treason" for supposedly declining to supply the company with ammunition and air transport. Who will weep for the hired killers?
QUICKEST QUICKIES
SOME NUMBER
$200
That's how much one former tenant at a Westminster Management property, owned by Donald Trump's son-in-law Jared Kushner, was recently offered as compensation following a multi-million-dollar settlement over poor upkeep and conditions that included maggot infestations, black mold, no heat, and raw sewage pouring from the kitchen taps. According to ProPublica, 30,000 current and former Kushner tenants are eligible for unlimited restitution, but only 281 claims have been filed as of last month.
ON THE SHOW TODAY
2/22: Emma hosts writer Malcolm Harris to discuss his recent book Palo Alto: A History of California, Capitalism, and the World.
DON'T MISS MR CLIPS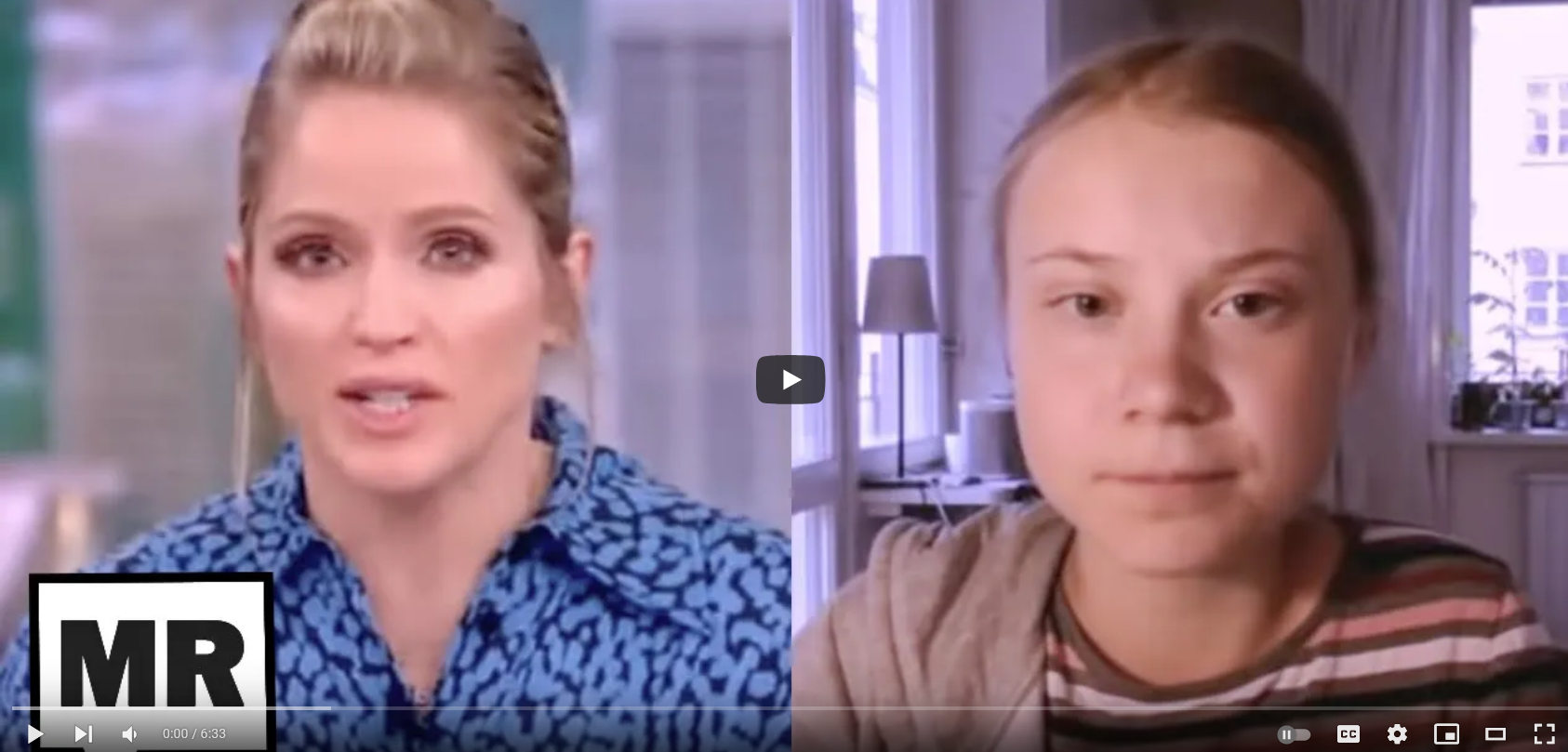 Wherein The View discusses direct action.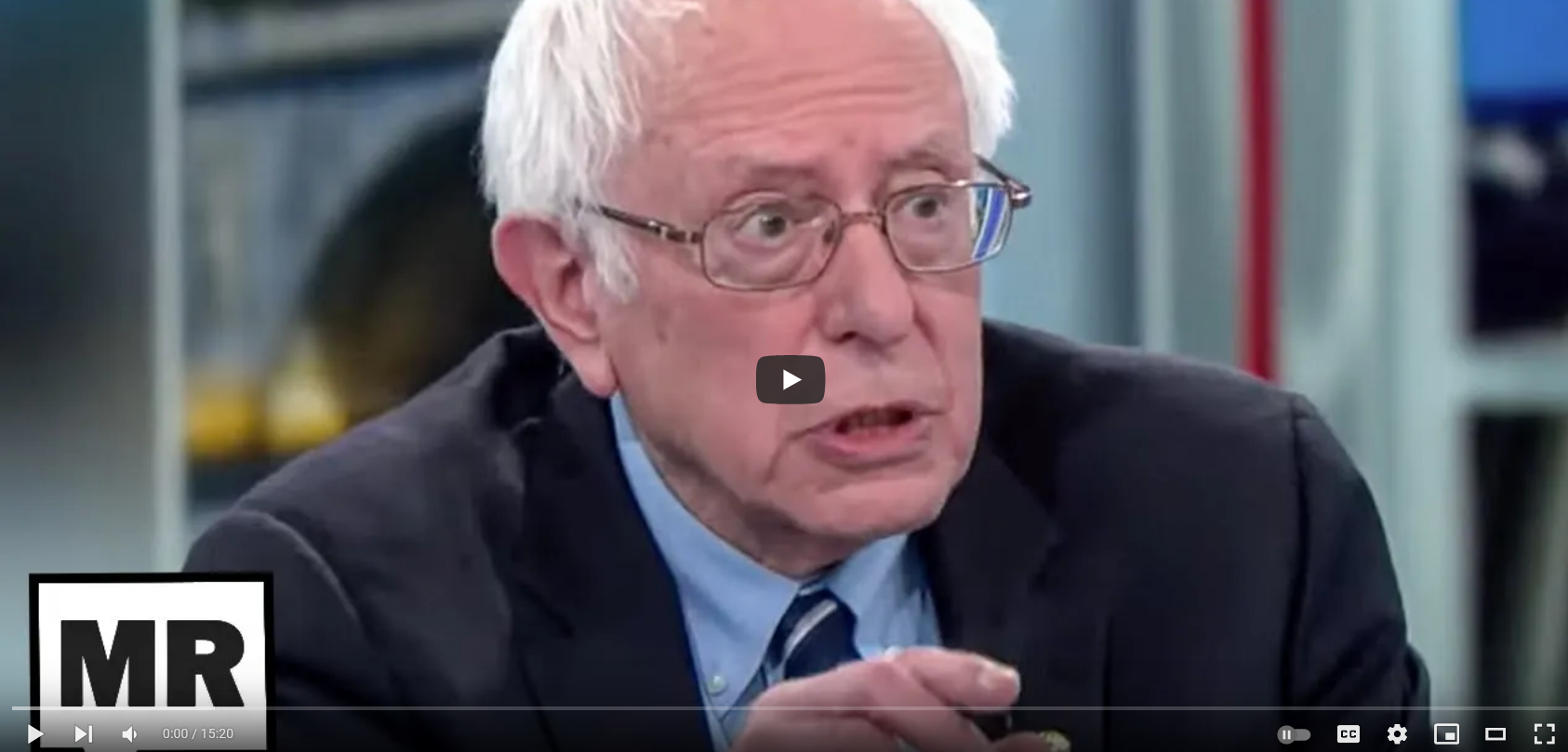 Bernie Sanders' book tour is providing a wealth of fine content.
PARTING WORDS
"THERE IS NO PROJECT VERITAS WITHOUT THE IRS. ... Donors donate to our organization in part because of the Tax Deduction."
-- A memo to employees of the $21 million right-wing propaganda and illegal wiretapping non-profit organization, sent last week by the board of directors before they forced out founder James O'Keefe. According to the Washington Post, the board was concerned O'Keefe's lavish expenditures endangered the group's non-profit status; those included spending "$14,000 on a charter flight under the pretense of seeing a donor but instead to meet someone to fix his boat; paying $60,000 for theatrical productions; and shelling out $150,000 for drivers."
---
Quickie Discount Code Corner
Hey check it out! Stuff on sale!
IAC Laser Engraving: IAC Laser Engraving is a Leftist-owned Worker Collective started by long time listener, Ryan Lubin in September of 2021. Visit iaclasers.com to order your custom item today and  enter in Coupon Code: "MAJORITY10" at purchase to receive a 10% discount on their AMAZING products."
ExpressVPN: Secure your online data TODAY by visiting this link. That's https://www.expressvpn.com/majority and you can get an extra three months FREE.
Fast Growing Trees: Go to this link right now, and you'll get FIFTEEN PERCENT OFF your entire order.
Ritual: Get key nutrients without the B.S. Ritual is offering our listeners 10% off during your first three months. Visit here to start your Ritual today.
Aura: Protect yourself from America's fastest-growing crime. Try Aura for 14 days for free: https://aura.com/majority
ZBiotics: Go to https://thld.co/zbiotics_majority_0722  and get 15% off your first order of ZBiotics Pre-Alcohol Probiotic by using my code MAJORITY at checkout. ‌‌‌‌HoldOn Bags: HoldOn plant-based compostable kitchen/trash bags: Get 20% OFF with code MAJORITY at https://holdonbags.com/majority
StoryWorth: StoryWorth is an online service that helps every other figure in your life share stories through thought-provoking questions about their memories and personal thoughts. Get started right away with no shipping required by going to https://storyworth.com/majority you'll get $10 of your first purchase!
Henson Shaving: Go to https://hensonshaving.com/majority  and use code MAJORITY for a free 100-pack of blades!
Quip: If you go to this link RIGHT NOW, you'll get your first refill FREE.
Shopify: Go to this link here for a FREE fourteen-day trial and get full access to Shopify's entire suite of features.
LiquidIV: You can get 25% off when you go to liquidiv.com and use code MAJORITYREP at checkout.
Stamps.com: Start mailing and shipping with stamps.com, and keep more money in your pocket every day. Sign up with promo code MAJORITYREPORT for a special offer that includes a 4-week trial, plus free postage and a digital scale.
ZipRecruiter: Find the right employees for your workplace with ZipRecruiter. Try it FOR FREE at this exclusive web address.
Nutrafol: For FIFTEEN DOLLARS OFF go to https://nutrafol.com/men/ with promo code MAJORITY.
Outer: See the difference at go.liveouter.com/MAJORITY. Plus, for a limited time, get $300 off and FREE shipping.
Sunset Lake CBD: Visit sunsetlakecbd.com.
Grove: Go to this link here today to get a free gift set worth up to fifty dollars with your first order. Plus, shipping is fast and FREE.
Headspace: Try this link, with discount code MAJORITY and get one month FREE of their entire mindfulness library.
StartMail: Start securing your email privacy with StartMail. Sign up today and you'll get 50% off your first year! Go to this link here for our special promotion!.
CozyEarth: Go to this link here and enter the special promo code MAJORITY at checkout to SAVE thirty-five percent now.