Supremely Corrupt Court Attacks Labor Power Again - The Friday AM Quickie 6/2/23
I was on Left Reckoning the other night talking about billionaires in space. Enjoy! - Corey
---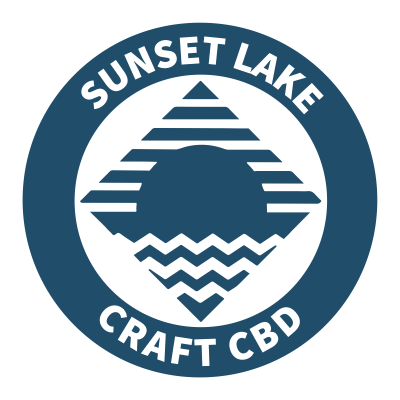 The folks over at Sunset Lake CBD believe in their farm-to-table model. They grow, process, and ship directly their handcrafted CBD hemp products right to your door. No unnecessary trips to the store and no middlemen. You can even set up a monthly subscription and save 25% on your favorites. Stop overpaying and sleep easy knowing your CBD will always be there for you.
Head on over to www.sunsetlakecbd.com and save 20% on one-time orders when you use the coupon code "leftisbest" (that's all one word) at checkout.
---
Subscribe to the AM Quickie's NEW paid newsletters here!
THE BIG NEWS
Ketanji Brown Jackson Defends the Right to Strike
The hits keep coming from the high priests of the United States – and it's clear Americans can't count on the Supreme Court's liberal minority on to stand up for their rights. In an 8-1 decision yesterday, the court ruled for a Washington State concrete company that sued the Teamsters union for damages after workers went on strike. As HuffPost reports, the decision opens the door to more corporate lawsuits against unions. As Justice Ketanji Brown Jackson wrote in her lone dissent, the ruling also "risks erosion of the right to strike."
Teamsters General President Sean O'Brien pulled no punches in his statement on the decision:
"The political hacks at the Supreme Court have again voted in favor of corporations over working people. These corruptible justices should be ashamed of themselves for throwing out long-standing precedent and legislating from the bench. The ability to strike has been on the books for nearly 100 years, and it's no coincidence that this ruling is coming at a time when workers across the country are fed up and exercising their rights more and more. Make no mistake — this ruling has everything to do with giving companies more power to hobble workers if any attempt is made to fight back against a growing system of corruption.
"The Supreme Court is not upholding the law, nor is it advancing the American people. Supreme Court justices are ruling on behalf of billionaires alone — the very ones they socialize with at cocktail parties and who they owe their jobs to in the first place. American workers must remember that their right to strike has not been taken away. All workers, union and nonunion alike, will forever have the right to withhold their labor."
In related news, hundreds of journalists employed by the largest newspaper chain in the U.S., Gannett, will walk off the job next week, protesting budget cuts and mismanagement. And ProPublica, which exposed Justice Clarence Thomas's corrupt relationship with a billionaire, offers an interactive guide to the rights most threatened by the current Supreme Court. The list is disturbingly long.
MORE STORIES TO WATCH
Senate Advances Crappy Bipartisan Debt Limit Bill
Here's where things left off last night, via the Washington Post:
The Senate late Thursday night passed [with 63 votes] a bipartisan bill to suspend the debt ceiling and curb federal spending, sending the legislation to President Biden to sign into law in time to avert an unprecedented U.S. government default.
The deal cleared the House on Wednesday night and is now on track to take effect by Monday, when the government would no longer be able to pay all of its bills without borrowing more money. ...
None of the amendments were adopted.
Not all proposed amendments were terrible. Virginia Democratic Sen. Tim Kaine, for instance, tried to get approval for the Mountain Valley Pipeline removed from the bill; he called it "slimy." It seems the Republican Party's hostage-taking strategy has proven effective once again. Oh, and in case you missed it: this stinker of a deal will cause student loan payments to resume for 34 million Americans. Biden's giving a speech on the economy today; whoop de do.
Mafias Threaten Takeover of Brazilian Amazon
The Guardian reports that the "rapid advance of organised crime groups in the Brazilian Amazon risks turning the region into a vast, conflict-stricken hinterland plagued by heavily armed 'criminal insurgents.'" Before they were killed one year ago, British journalist Dom Phillips and Brazilian Indigenous expert Bruno Pereira collected data showing that the rate of lethal violent crime in the Brazilian Amazon is more than 50 percent higher than the rest of the country. Brazil's two leading criminal outfits, the First Capital Command of Sao Paolo and the Red Command of Rio de Janeiro, operate in all nine Amazon states, along with some 15 other regional gangs, all drawn by huge profits from illegal logging and gold mining. In a statement, Brazil's leftist president Luiz Inácio Lula da Silva promised an independent investigation into the deaths of Phillips and Pereira, and pledged to protect the precious forest and its people. "In the name of a sovereign Brazil, the planet, and the legacy and memory of Dom and Bruno, we are fighting to revive policies to protect Indigenous peoples and the Amazon rainforest, in the Javari valley where they died and in the whole region," Lula said.
QUICKEST QUICKIES
SOME NUMBER
70 percent
That's the share of straight Americans who say private companies should support the LGBTQ community through hiring practices, advertising and sponsorships, according to a recent poll by GLAAD covered by NBC News.
ON THE SHOW TODAY
6/2: It's Casual Friday! Sam and Emma host Alex Pareene, contributing editor at The New Republic and proprietor of The AP newsletter on Substack, to round up the week in news. Then they are joined by comedian and writer Adam Conover to give an update on the WGA writers strike.
DON'T MISS MR CLIPS
As much as I despise Jesse Watters, this got my attention.
This is a strange thing for a public official to say out loud.
PARTING WORDS
"Russia has devalued its red lines so many times by saying certain things would be unacceptable and then doing nothing when they happen. The problem is that we don't know the actual red line. It's in one person's head, and it can change from one day to the next."
-- Maxim Samorukov, a Russia expert at the Carnegie Endowment for International Peace, speaking to the Washington Post about President Joe Biden's "growing appetite" to cross Aspiring Tsar Vladimir Putin by providing Ukraine with increasingly advanced weapons systems.
---
Quickie Discount Code Corner
Hey check it out! Stuff on sale!
IAC Laser Engraving: IAC Laser Engraving is a Leftist-owned Worker Collective started by long time listener, Ryan Lubin in September of 2021. Visit iaclasers.com to order your custom item today and  enter in Coupon Code: "MAJORITY10" at purchase to receive a 10% discount on their AMAZING products."
ExpressVPN: Secure your online data TODAY by visiting this link. That's https://www.expressvpn.com/majority and you can get an extra three months FREE.
Fast Growing Trees: Go to this link right now, and you'll get FIFTEEN PERCENT OFF your entire order.
Ritual: Get key nutrients without the B.S. Ritual is offering our listeners 10% off during your first three months. Visit here to start your Ritual today.
Aura: Protect yourself from America's fastest-growing crime. Try Aura for 14 days for free: https://aura.com/majority
ZBiotics: Go to https://thld.co/zbiotics_majority_0722  and get 15% off your first order of ZBiotics Pre-Alcohol Probiotic by using my code MAJORITY at checkout. ‌‌‌‌HoldOn Bags: HoldOn plant-based compostable kitchen/trash bags: Get 20% OFF with code MAJORITY at https://holdonbags.com/majority
StoryWorth: StoryWorth is an online service that helps every other figure in your life share stories through thought-provoking questions about their memories and personal thoughts. Get started right away with no shipping required by going to https://storyworth.com/majority you'll get $10 of your first purchase!
Henson Shaving: Go to https://hensonshaving.com/majority  and use code MAJORITY for a free 100-pack of blades!
Quip: If you go to this link RIGHT NOW, you'll get your first refill FREE.
Shopify: Go to this link here for a FREE fourteen-day trial and get full access to Shopify's entire suite of features.
LiquidIV: You can get 25% off when you go to liquidiv.com and use code MAJORITYREP at checkout.
Stamps.com: Start mailing and shipping with stamps.com, and keep more money in your pocket every day. Sign up with promo code MAJORITYREPORT for a special offer that includes a 4-week trial, plus free postage and a digital scale.
ZipRecruiter: Find the right employees for your workplace with ZipRecruiter. Try it FOR FREE at this exclusive web address.
Nutrafol: For FIFTEEN DOLLARS OFF go to https://nutrafol.com/men/ with promo code MAJORITY.
Outer: See the difference at go.liveouter.com/MAJORITY. Plus, for a limited time, get $300 off and FREE shipping.
Sunset Lake CBD: Visit sunsetlakecbd.com.
Grove: Go to this link here today to get a free gift set worth up to fifty dollars with your first order. Plus, shipping is fast and FREE.
Headspace: Try this link, with discount code MAJORITY and get one month FREE of their entire mindfulness library.
StartMail: Start securing your email privacy with StartMail. Sign up today and you'll get 50% off your first year! Go to this link here for our special promotion!.
CozyEarth: Go to this link here and enter the special promo code MAJORITY at checkout to SAVE thirty-five percent now.