SCOTUS Decides Racism No Longer Exists - The Friday AM Quickie 6/30/23
This is the last newsletter you'll see from me until August. Fear not: Robert returns Monday and will have you covered for the month of July. I'm moving internationally again so I'm gonna be pretty busy, but I look forward to enjoying the Quickie as a reader. Peace! - Corey
---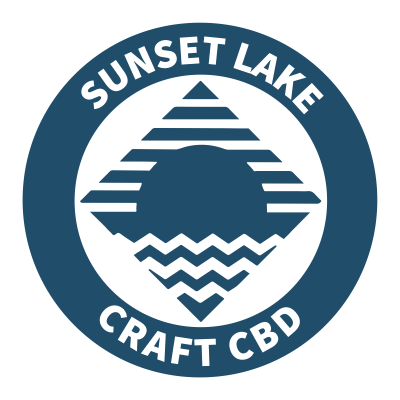 The folks over at Sunset Lake CBD believe in their farm-to-table model. They grow, process, and ship directly their handcrafted CBD hemp products right to your door. No unnecessary trips to the store and no middlemen. You can even set up a monthly subscription and save 25% on your favorites. Stop overpaying and sleep easy knowing your CBD will always be there for you.
Head on over to www.sunsetlakecbd.com and save 20% on one-time orders when you use the coupon code "leftisbest" (that's all one word) at checkout.
---
Subscribe to the AM Quickie's NEW paid newsletters here!
THE BIG NEWS
Legal Discrimination Returns as Color-Blindness
The far-right Supreme Court yesterday decided that affirmative action in university admissions, which has helped over decades to compensate for America's historic and ongoing racial injustices, will no longer be allowed. The rulings came down in two cases, one involving the University of North Carolina and another involving Harvard; the vote was 6-3 in the former and 6-2 in the latter. Per the Washington Post, Justice Sonia Sotomayor's dissent called the decisions a "disturbing" reversal of precedent that "does not even attempt" to justify itself. "Equal educational opportunity is a prerequisite to achieving racial equality in our Nation," Sotomayor wrote. Justice Ketanji Brown Jackson, writing in a separate dissent, called the decision "truly a tragedy for us all," and noted that "deeming race irrelevant in law does not make it so in life."
President Joe Biden, responding to the rulings, said "Discrimination still exists in America. Discrimination still exists in America. Discrimination still exists in America." Asked if the court had gone "rogue," he paused before replying, "this is not a normal court." Civil rights groups condemned the decision. NAACP president Derrick Johnson wrote that the Court "has bowed to the personally held beliefs of an extremist minority":
We will not allow hate-inspired people in power to turn back the clock and undermine our hard-won victories. The tricks of America's dark past will not be tolerated. ... In a society still scarred by the wounds of racial disparities, the Supreme Court has displayed a willful ignorance of our reality.
Donald Trump called it "a great day for America."
Universities worry that their Black and Latino enrollment will decrease as a result of this decision. Corporate diversity programs could be next, the Post reports. The Court is expected to rule today on the legality of student loan forgiveness and LGBTQ discrimination by private businesses. Fingers crossed for a better result from America's unelected and unaccountable high clerics, because Biden made clear yesterday he has no plans to pack the court.
MORE STORIES TO WATCH
Extreme Heat Not Yet an Emergency, Feds Reckon
Both the smoke-spewing Canadian wildfires and the life-threatening heat dome over Texas and other southern states could have been triggered by an "unusual and disjointed" jet stream caused by climate change, NBC News reports. Current climate models may not account for such extreme weather, scientists say. And pressure is growing on the Federal Emergency Management Agency to respond to extreme heat events, the Washington Post reports; remarkably, "there has never been a presidential disaster declaration for a heat wave, no matter how deadly." Meanwhile, The New York Times reports on how jail and prison inmates across the South are surviving without air-conditioning (barely), and the Guardian checks in on how Mexico's power grid is faring under these conditions (not well).
Big Riots in France; Cop Charged in Teen's Shooting
Police in the Paris suburbs shot and killed a 17-year-old boy, Nahel M., during a traffic stop on Tuesday -- and it was caught on video. Since then, the protests have gotten bigger and rowdier, with police cars and precincts, among other things, set on fire. The riots are expected to continue even as the government deployed 40,000 police across the country last night, quadruple the number deployed on Wednesday. Per Le Monde:
"The whole world must see that when we march for Nahel, we march for all those who were not filmed," activist Assa Traoré, whose brother died after being arrested in 2016, told [a] rally led by the teenager's mother.
On the video, a voice can be heard to say "you are going to get a bullet in the head" before the shooting. Greens party leader Marine Tondelier says the video shows "the execution by police of a 17-year-old kid, in France, in 2023, in broad daylight." The officer who shot Nahel was arrested and charged with voluntary homicide.
QUICKEST QUICKIES
SOME NUMBER
77 percent
That's how much pedestrian deaths have increased since 2010, according to state data compiled by the Governors Highway Safety Association. The reasons could involve "a pandemic-fueled increase in reckless driving, skyrocketing sales of trucks and larger vehicles and higher rates of people moving to suburbs," NBC News reports.
ON THE SHOW TODAY
6/30: It's Casual Friday! It'll be fun but I don't know specifics.
DON'T MISS MR CLIPS
I'm not a lawyer but this doesn't seem like a winning defense.
Take a ride in an experimental sub with no safety certification, why don't you, Charlie?
PARTING WORDS
"We're at a breaking point, and my heart breaks when I see children coming into our arrival center and sitting there and being exhausted and wondering and hoping that we have enough space for them."
-- New York City Deputy Mayor Anne Williams-Isom, speaking to the New York Times about the record number of people -- 100,000 -- in city homeless shelters. Los Angeles also this week reported rising numbers of people suffering homelessness, with more than 55,000 living on the street and 20,000 in shelters.
---
Quickie Discount Code Corner
Hey check it out! Stuff on sale!
IAC Laser Engraving: IAC Laser Engraving is a Leftist-owned Worker Collective started by long time listener, Ryan Lubin in September of 2021. Visit iaclasers.com to order your custom item today and  enter in Coupon Code: "MAJORITY10" at purchase to receive a 10% discount on their AMAZING products."
ExpressVPN: Secure your online data TODAY by visiting this link. That's https://www.expressvpn.com/majority and you can get an extra three months FREE.
Fast Growing Trees: Go to this link right now, and you'll get FIFTEEN PERCENT OFF your entire order.
Ritual: Get key nutrients without the B.S. Ritual is offering our listeners 10% off during your first three months. Visit here to start your Ritual today.
Aura: Protect yourself from America's fastest-growing crime. Try Aura for 14 days for free: https://aura.com/majority
ZBiotics: Go to https://thld.co/zbiotics_majority_0722  and get 15% off your first order of ZBiotics Pre-Alcohol Probiotic by using my code MAJORITY at checkout. ‌‌‌‌HoldOn Bags: HoldOn plant-based compostable kitchen/trash bags: Get 20% OFF with code MAJORITY at https://holdonbags.com/majority
StoryWorth: StoryWorth is an online service that helps every other figure in your life share stories through thought-provoking questions about their memories and personal thoughts. Get started right away with no shipping required by going to https://storyworth.com/majority you'll get $10 of your first purchase!
Henson Shaving: Go to https://hensonshaving.com/majority  and use code MAJORITY for a free 100-pack of blades!
Quip: If you go to this link RIGHT NOW, you'll get your first refill FREE.
Shopify: Go to this link here for a FREE fourteen-day trial and get full access to Shopify's entire suite of features.
LiquidIV: You can get 25% off when you go to liquidiv.com and use code MAJORITYREP at checkout.
Stamps.com: Start mailing and shipping with stamps.com, and keep more money in your pocket every day. Sign up with promo code MAJORITYREPORT for a special offer that includes a 4-week trial, plus free postage and a digital scale.
ZipRecruiter: Find the right employees for your workplace with ZipRecruiter. Try it FOR FREE at this exclusive web address.
Nutrafol: For FIFTEEN DOLLARS OFF go to https://nutrafol.com/men/ with promo code MAJORITY.
Outer: See the difference at go.liveouter.com/MAJORITY. Plus, for a limited time, get $300 off and FREE shipping.
Sunset Lake CBD: Visit sunsetlakecbd.com.
Grove: Go to this link here today to get a free gift set worth up to fifty dollars with your first order. Plus, shipping is fast and FREE.
Headspace: Try this link, with discount code MAJORITY and get one month FREE of their entire mindfulness library.
StartMail: Start securing your email privacy with StartMail. Sign up today and you'll get 50% off your first year! Go to this link here for our special promotion!.
CozyEarth: Go to this link here and enter the special promo code MAJORITY at checkout to SAVE thirty-five percent now.